Sunday guest or our selection of Squirrel gallery - STEEM exclusive.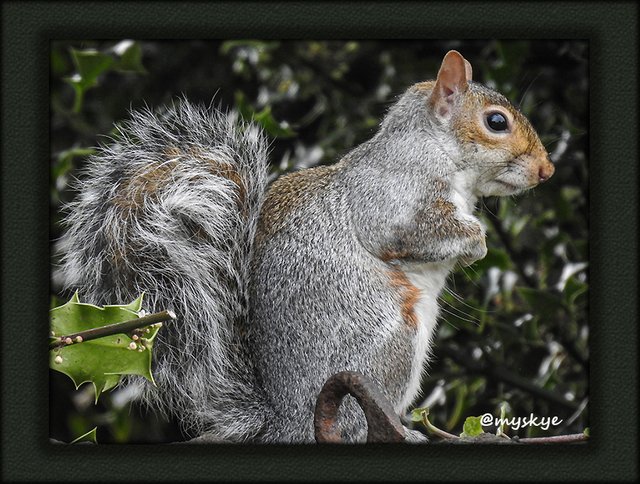 Nikon P900 - 1600mm - iso 450 - f6.3 - 1/125
*
Hello my dear Steemians,
Today I wanted to share with you our highlight on that gray Sunday. The weather is getting more like Autumn, the trees have lost their leaves, the days are short. It feels like everything getting ready for cold days.
While cooking yesterday in our kitchen I noticed some movement in garden and thought that it might be either pigeon or seagull or maybe our neighbor's cat. But it was not the case I was very happy to see the little squirrel! Some days ago we have already seen t his little guest but unfortunately it was very quick and disappeared very quickly but not this time.
I was surprise to see it very close to the window but then it made a round in garden during this time I went to get @myskye with camera but I was not sure if this little guest still will be around. When we arrived I was very happy to see it on stonewall. It was like he knew that he is going to be captured as he stayed still for few minutes.
Hope you like it: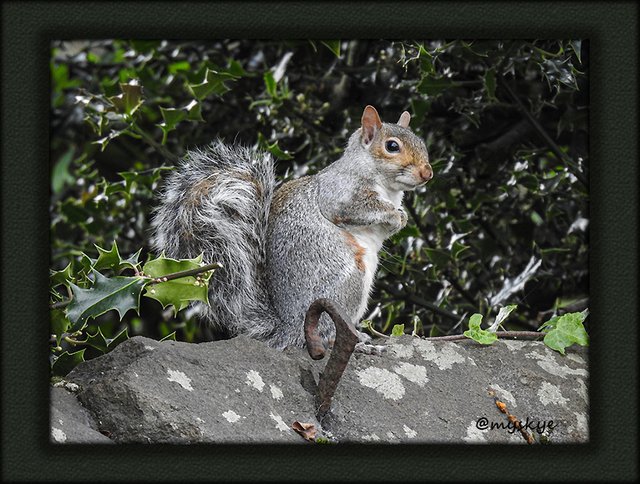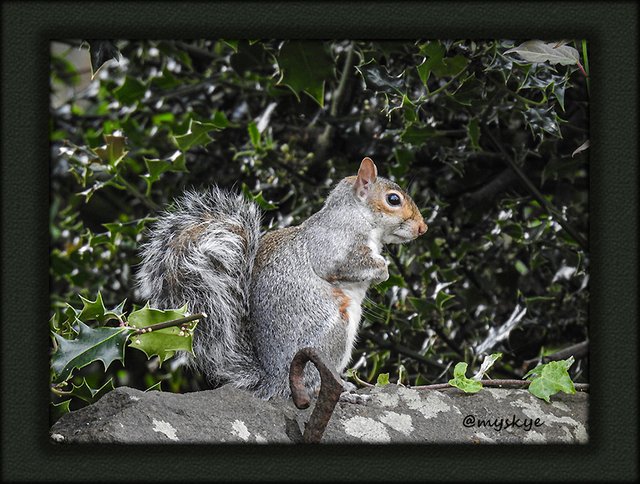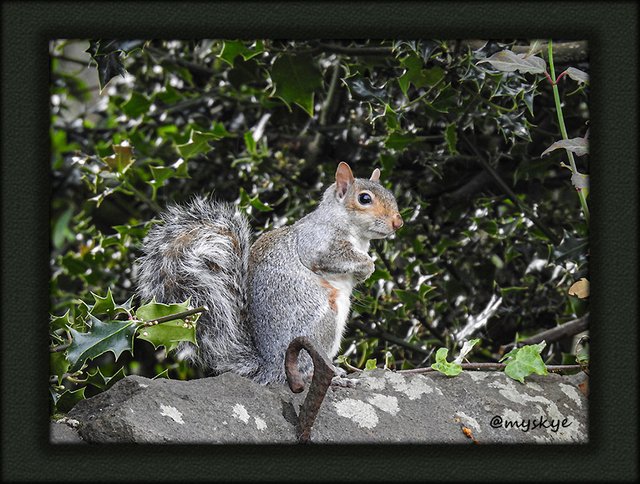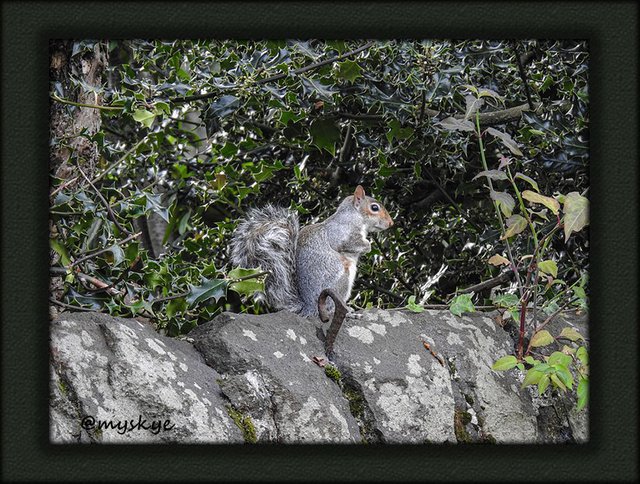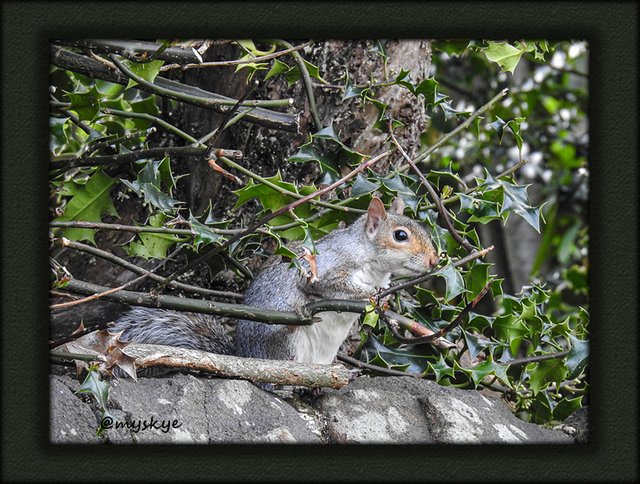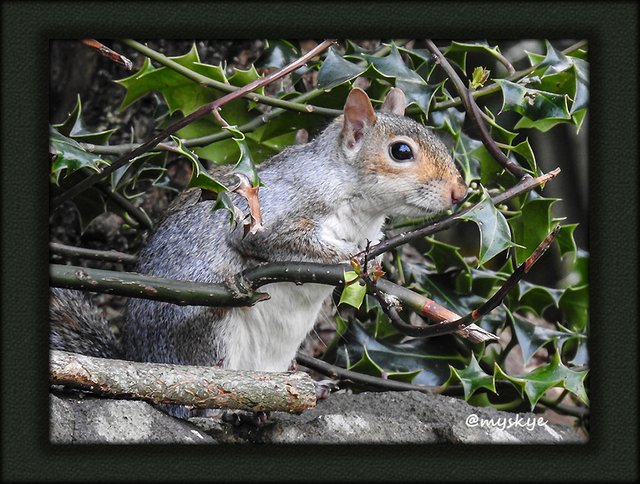 Nikon P900

To compare I am attaching the pictures of our squirrel friend who lives in our garden in Germany. You can see that he has dark red hair and much smaller in size.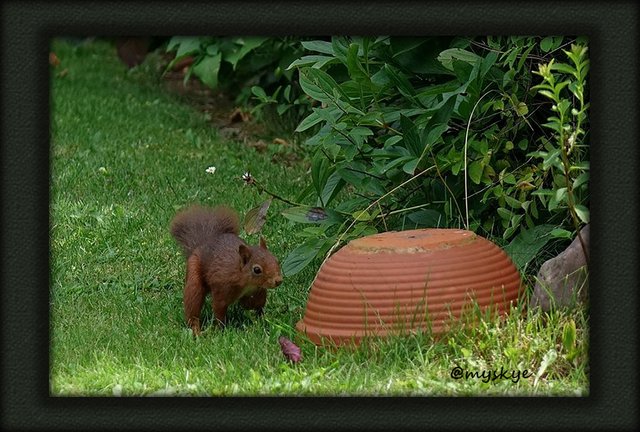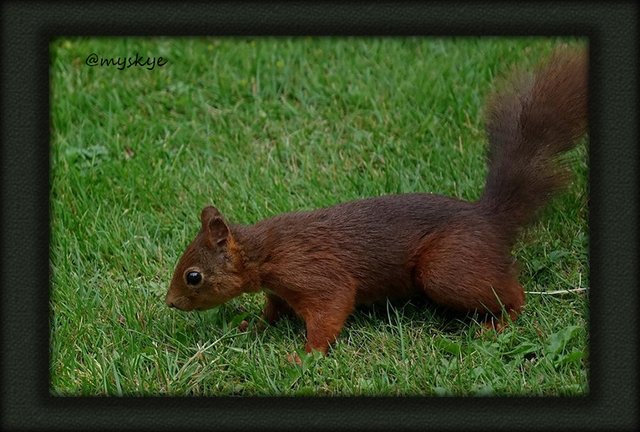 Sony RX10

Here is another pictures made in park in Scotland of typical gray squirrel that we have plenty here.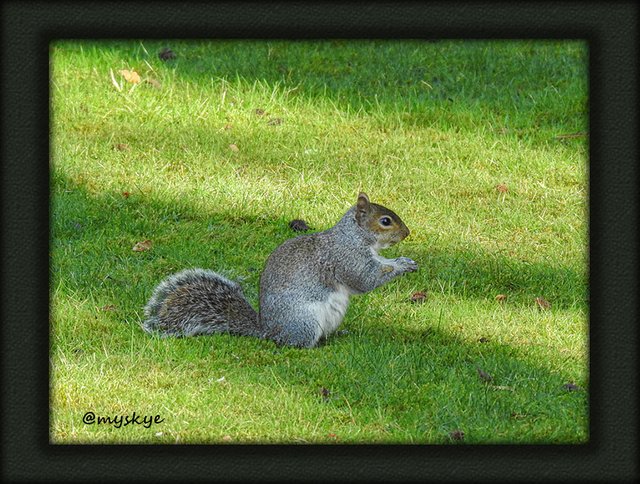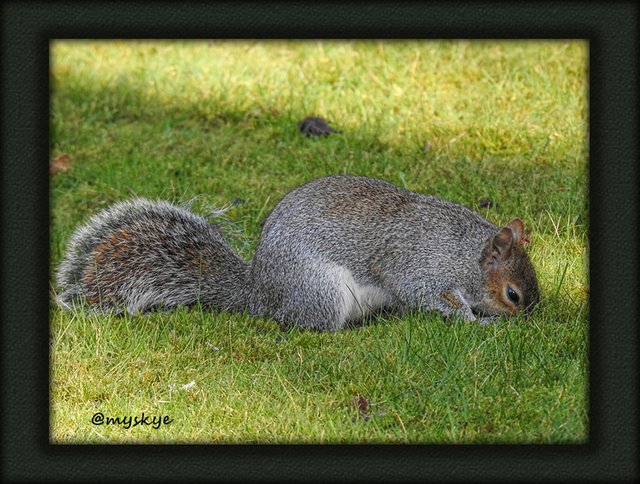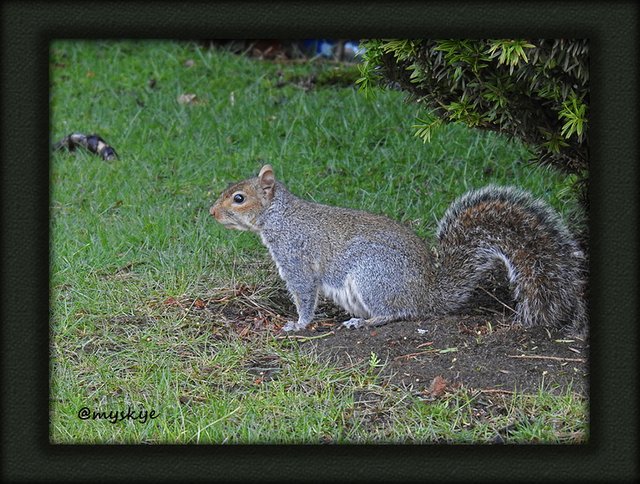 Nikon P900
All photographs are done by @myskye and STEEM Exclusive @steemcurator01

*
I hope you enjoyed my post and thank you for viewing :-)

*
---
CURATION TRIAL @worldofxpilar
---