Weekly report Community Curator, 20/06/20: @steemcurator08 for Visual Art and Photography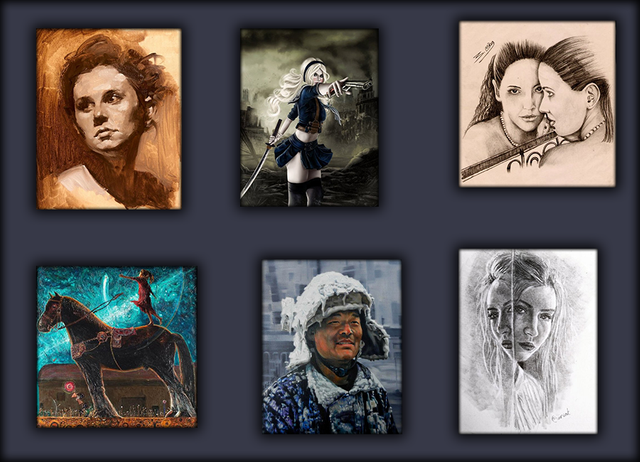 *
Hello my dear Steemians and Art Fans,
This is our weekly report in June and we would like to thank the Steemit Team @steemitblog and @steemcurator01 for this opportunity of being @steemcurator08, to keep working and making many users happy!
This week we were happy to see suchvariety of Artwork on Steem and so many different Artists, many of them re-starting posting that is why many of them receive very little for their work. We would like to draw your attention to that Creative Group of talented people and we are proud to be able to support them with Community Curator on Steem @steemcurator08 the account supporting Visual Art on Steem.
*
---
Now we would like to share with you our activity of the last week.
---
As always we would like to express our appreciation for the amazing tools that is provided by @steemchiller and his "Steemworld" program that made the curation process easy and let us keep an eye on our Upvote power and finally to do Statistic.
Like last time we wanted to express my appreciation to all Community Curators who have taken such responsible job in order to bring support for simple users across on Steemit, because we know how much of your own time and efforts is behind of Curations:
*
Here it is how our working day look like:
Searching through the different tags there are 16 Tags, last 2 years since we created @art-venture project we are looking through all these tags in order to find extraordinary and talented people who need some spotlight in order to shine.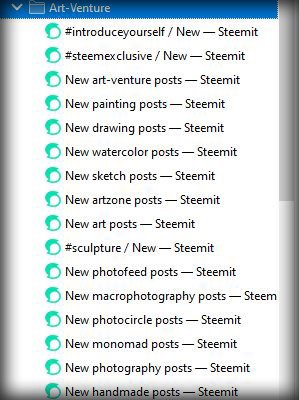 *
We are part of fast growing community "world of xpilar" that is run by a one of the active supporter of all minnows @xpilar, since we started to promote it many Artists and Photogrpahers started to post via this community.
Checking for recent re-post or copy/paste.
Plagiarism using reverse image search machine.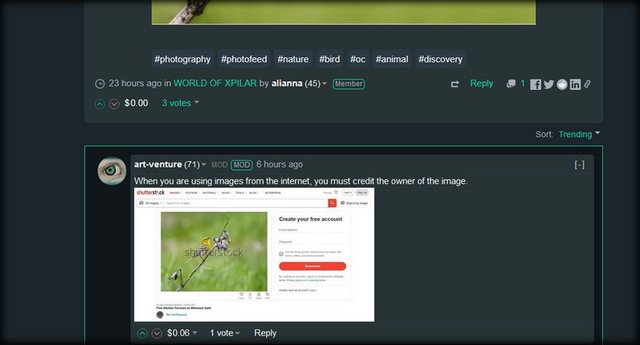 Running our own project @art-venture with regular Contests and Artist Showcase. Currently running contest: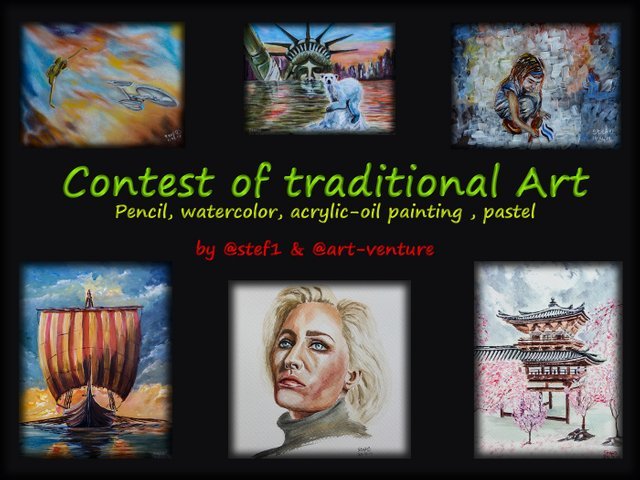 Visiting the users Internet website to make sure that the works are their own: we always glad to be able to visit the users own websites and view their works, to read about them and communicate. Only via communication we can make people interested in engagement and interest in blogging.

Our achievements past 7 days @steemcurator08:

We left with @steemcurator08:
1,204 Comments and got 394 Replies!!! (last week: 1039 Comments and got 338 Replies)

68 Followers (last week: 60 Followers)
Reputation 45,7 (last week: 45)
Outgoing Votes: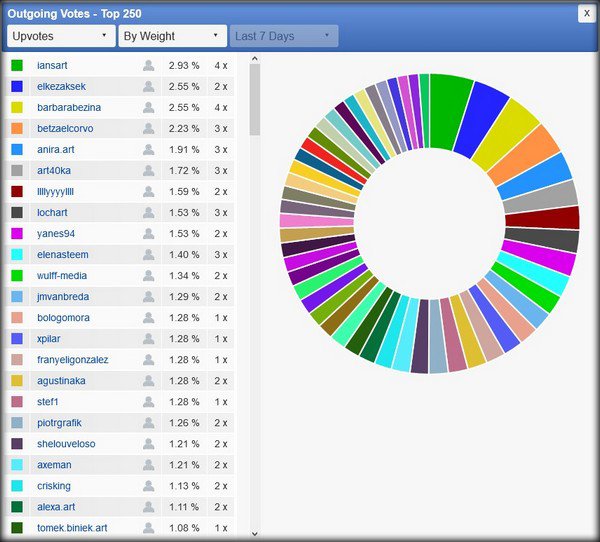 Incoming Votes: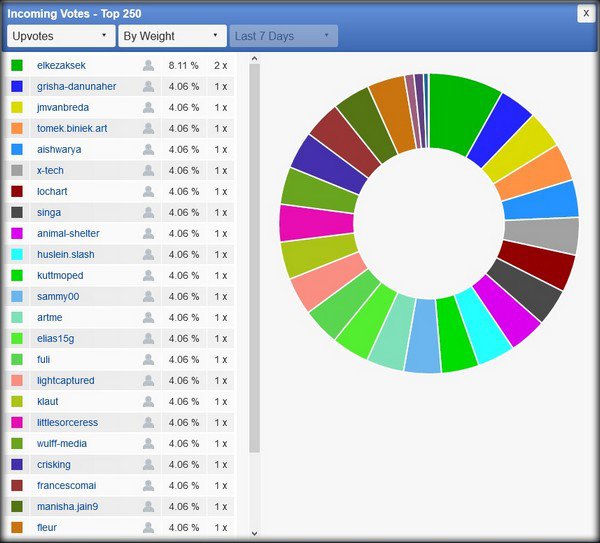 Voting CSI 20,0%: 178 Upvotes, 141 Accounts: the % of Upvote varied from 30% to 100% depending on posts, complexity of Artwork or quality of Photography, the story behind and the frequency of posting.


*
---
We have selected 6 users with their posts who we would like to present today
---
"AMBITION" Oil on Canvas by @bologomora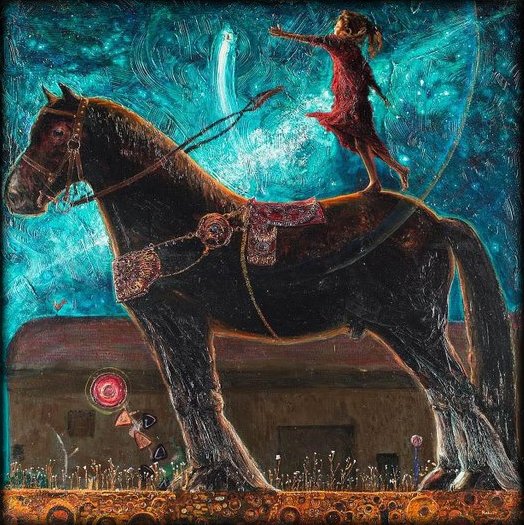 @bologomora is relatively new user, despite of being a Steemian since November 2019 he just started to post last week. There are a lot to say about this user, first of all he is amazing Artist from Poland, he most of the works done with Oil on Canvas and we love every single of his work. His main feature: great contrast of colours, a fine game between light and darkness that helps to guide the viewer to certain details and make him to think. This is our comment to this work: "...That is absolutely amazing painting, immediately eye catching the magnificent horse and little girl grasping for shooting star.
Really love it. ..." Look yourself and support if also agree.

Digital Art || Babydoll Fan Art by @yanes94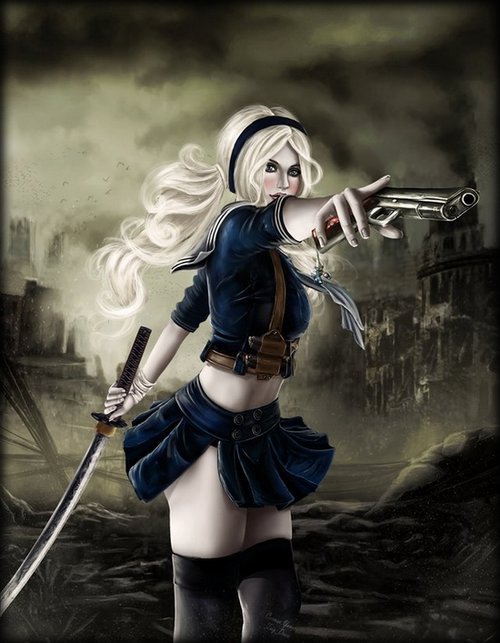 @yanes94 presented her digital Art from the movie -=Sucker Punch=- and if you have already seen the movie you will have noticed that the character I made is Babydoll. Nice process of creation and great interpretation

"Reflection in the mirror" by @betzaelcorvo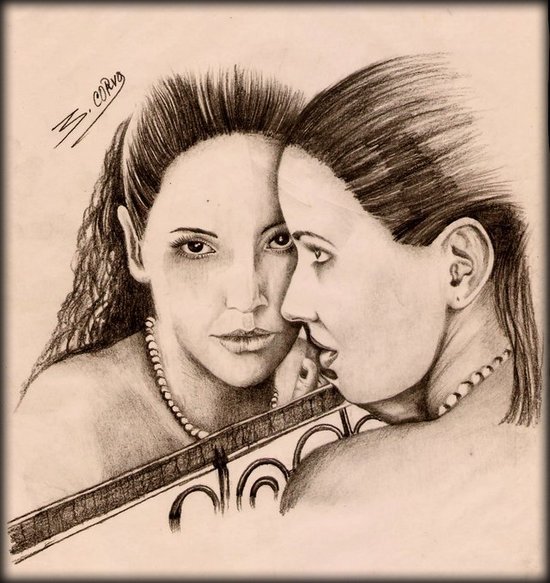 @betzaelcorvo who is brilliant portrait Artist presented this work of a woman staring at someone through the mirror, I believe everyone has done it once but this is first time seeing such work. As always perfection!

Mirror by @iansart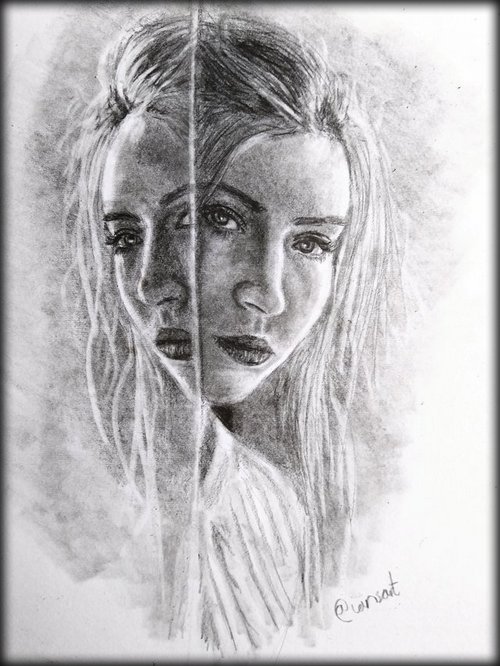 @iansart presented his version to the same Topic "Mirrors", delicate features of face of young woman cautiously observing, beautiful fine details and great work with light source. Amazing!

油画《无悔青春》 by @llllyyyyllll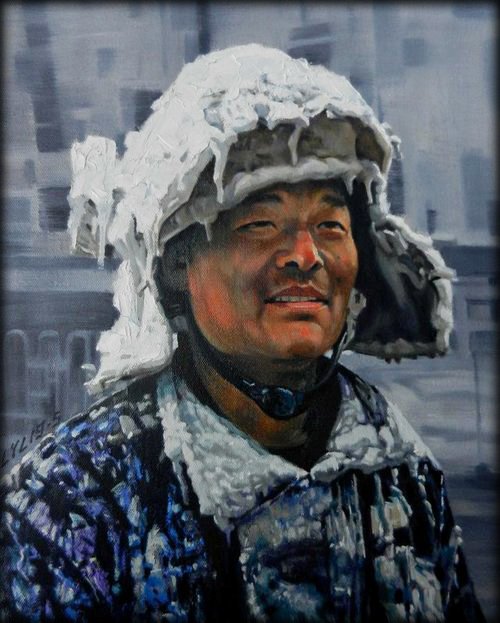 @llllyyyyllll is an Artist and our discovery from @wherein Artcontest, he is such amazing Artist, who we started to follow since, he presented this beautiful Oil on Canvas work Top Class!

Coronavirus practice, part III by @klaut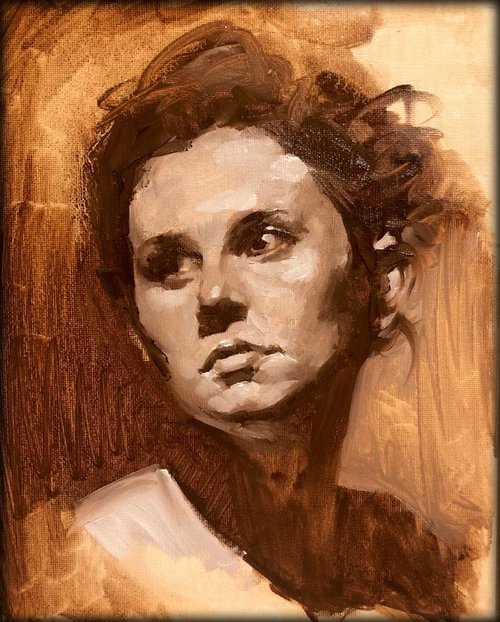 @klaut presenting his sketches with different At Medium, collection of awesome portraits. That is how some creative people spending their time to practising in their amazing skills.

*
If you like what we are doing please support us and those Artists via giving them direct Upvote or joining "world of xpilar" community in the trial @worldofxpilar :-)
@stef1 and @myskye
*
---
---


*
---
---

Litecoin : LUpfhNEjsfCXfjX21zo3hW3jYsdNAPgf2c

Ethereum : 0x1f3D5b5F315C97b7cb3b3d852a4a6CA9473A4DdD

Dogecoin : DRpuNZmjZbrkSzRKFeyKVza2DSvUks1Hpi

Dash : XejGN8iip9XtZotX3xThF1pnwCjU4xZhVD

TRON : TSUjtkDrSVpnighYXe48W6mZPUexdYxaR9
---
---