Pink Boy Somewhere ... | Painting with Gouaches | Full Colors | Pink Boy en Algun Lugar... | Pintura con Gouaches | Full Colors
Heeey everyone. Today I want to show you something different, no exercises with references, no film portraits ... something of my own, as I mentioned above I am practicing new things to be able to free myself from drawing with references and based on what I learn from them, to be able to do more independent things.
One of these has been this illustration. Pink Boy is a character that he created for a year, he has a story, somewhat confusing, but in general I have only been concerned with giving it an aesthetic, not a psychological form (I am still working on this). Either way, I wanted to take advantage of a little that I'm practicing with colors to be able to make a free illustration of it ... I hope you like it.
---
Heeey a todos. Hoy quiero mostrarles algo diferentes, nada de ejercicios con referencias, nada de retratos de cine...algo propio, como he mencionado anteriormente estoy practicando cosas nuevas para poder liberarme de dibujar con referencias y en base a lo que aprendo de ellas, poder hacer mas cosas independientes.
Una de estas, ha sido esta ilustracion. Pink Boy es un personaje que cree hace un año, tiene un historia, algo confusa, pero en lineas generales solo me he preocupado por darle forma estetica, no psicologica(Aun trabajo en esto). DE cualquier modo, quise aprovechar un poco que estoy practicando con colores para poder hacer una ilustacion libre de el...espero les guste.
---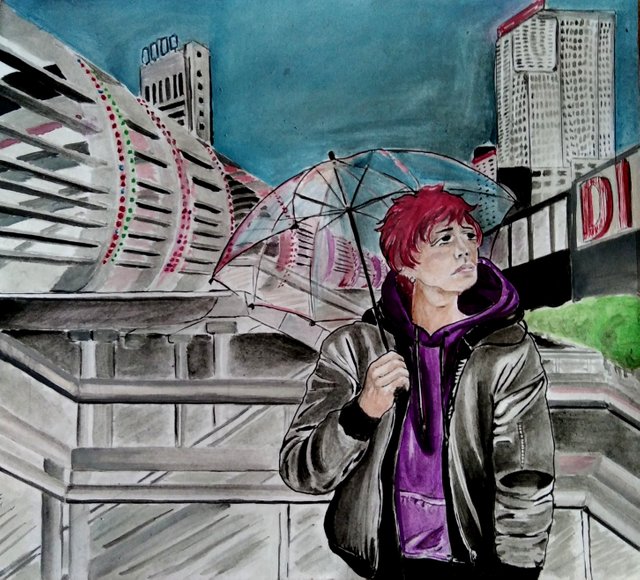 ---
Photos of the Process
---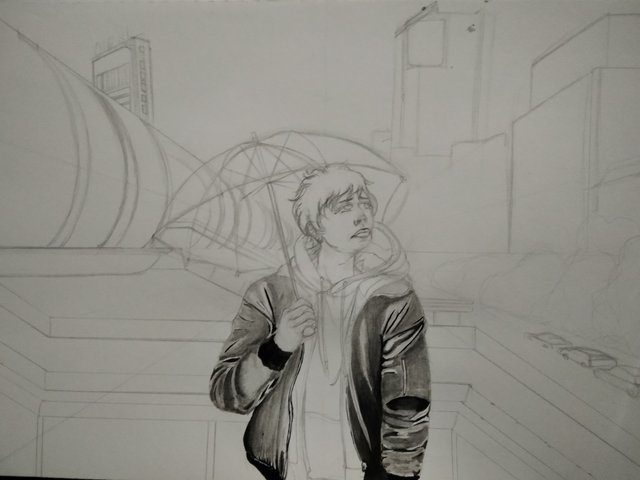 ---
---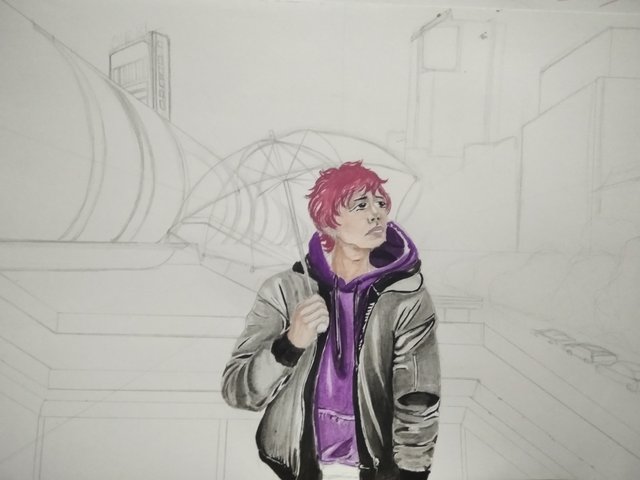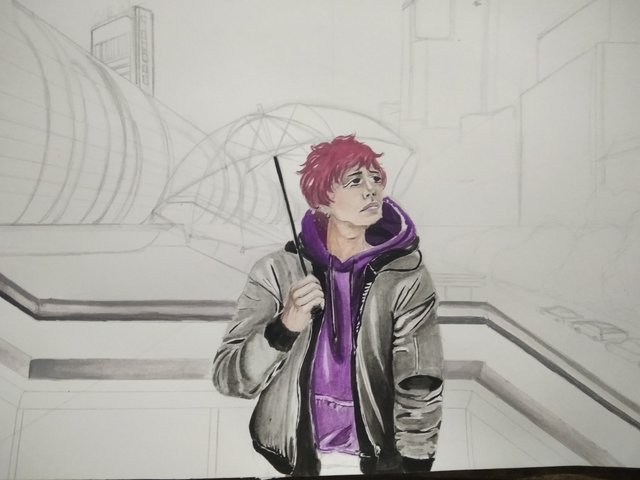 ---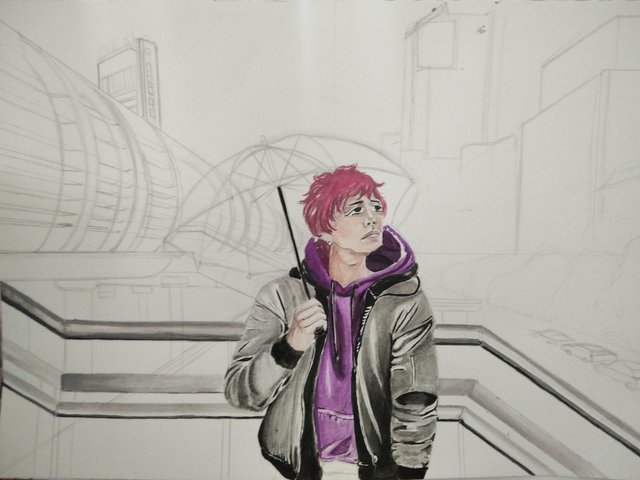 ---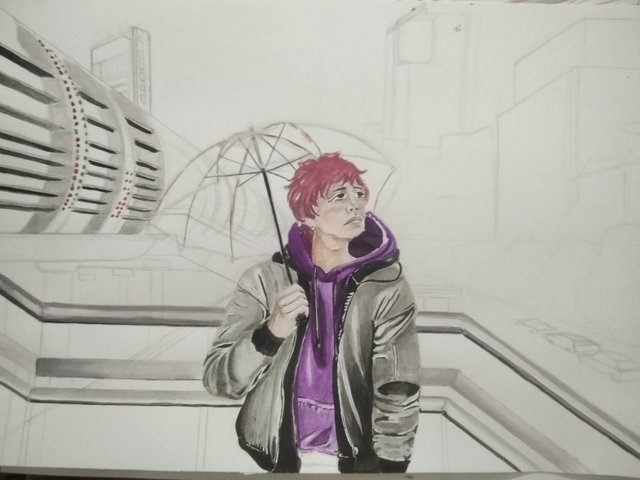 ---
---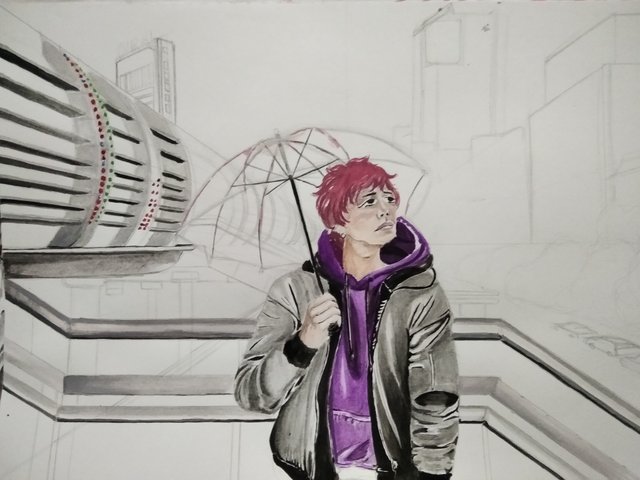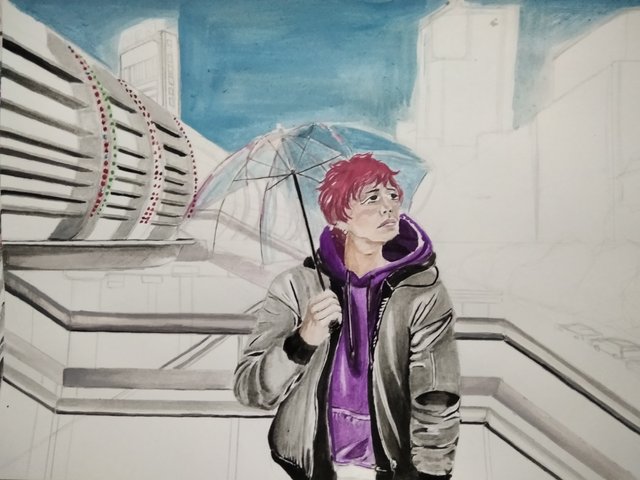 ---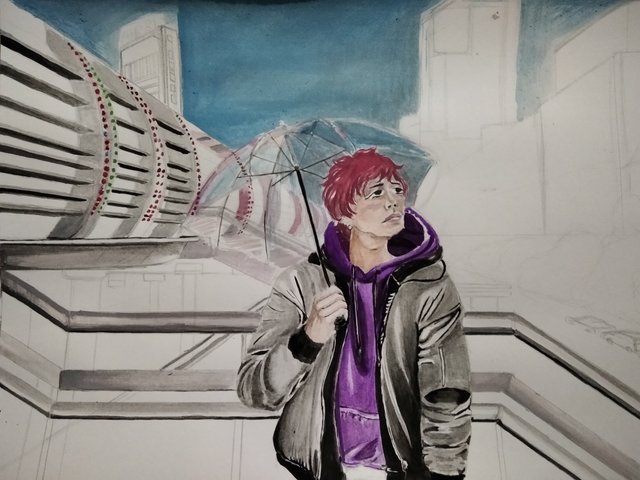 ---
Pink Boy is part of a story that I have been developing for a year, along with other characters, which I hope can also show them like this.
Pink Boy forma parte de una historia que se supone estoy desarrollando desde hace un año, junto con otros personajes, que espero tambien pueda mostralos asi.
---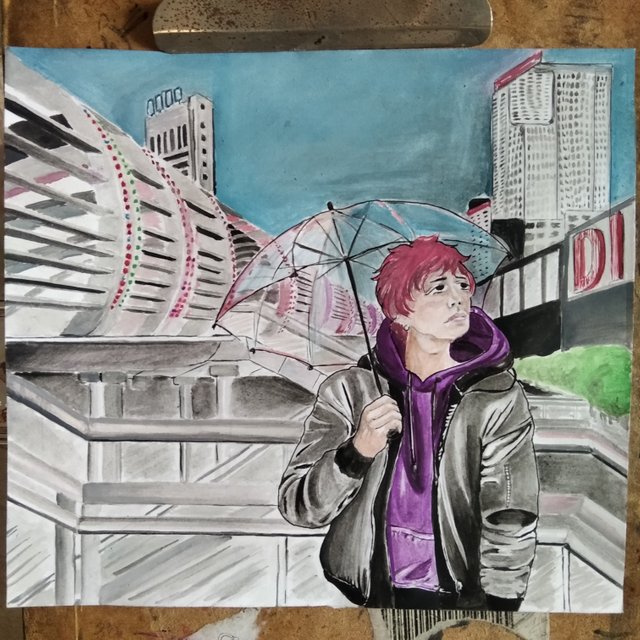 ---
I'll be stopping by again before the weekend is over. See you :)
---