Beautiful colorful forest butterfly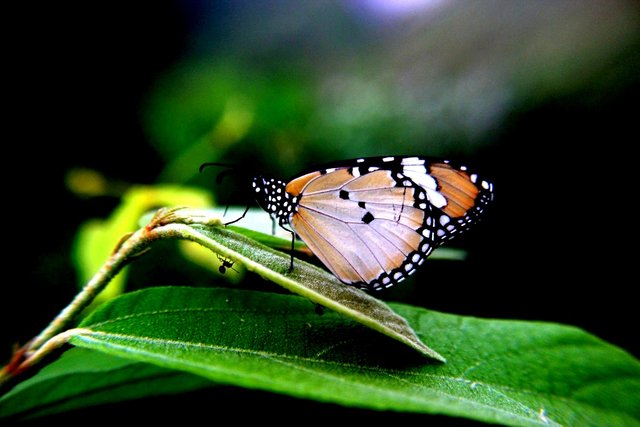 ---
Beautiful colorful forest butterfly
---
today, I will show you again, the type of beautiful colorful forest butterfly, because previously there were still many, the type of butterfly seen, but, I could not take pictures, because, the conditions of the day, had begun to get dark.
although today is a holiday, because the material for my post, has begun to thin out, then .. this holiday, I take advantage, to get around while walking, around the forest, the area I live.
My search results today, to the playground, the type of butterfly, which is in the forest, has a beautiful color. You can see it later, below, in the picture that I have prepared.
although this type, often seen in some flower gardens, however, what I have shown, in his life, is often around the forest, in the area where I live.
---
my explanation in doing photo activities
---
in the first picture, at the top, you can see, in my activities, when looking for posting material, I can aim precisely, the existence of this type of butterfly, but in the picture below, I am too close to the position of the butterfly, so , this type of butterfly, looks a little more play both wings.
---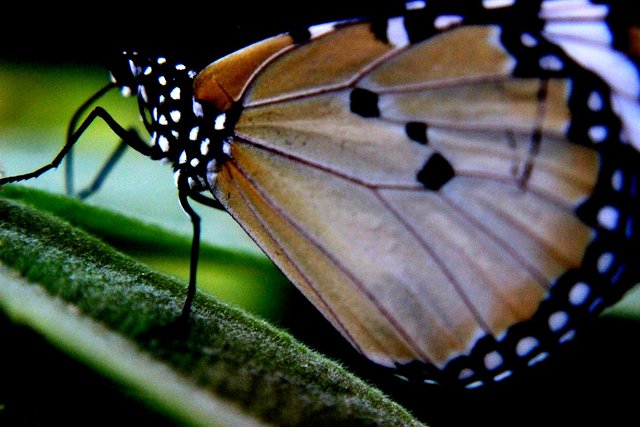 butterfly
---
my position when I took this picture was very good, but ... this type of butterfly, repeatedly, flung its two wings, covering each other, well ... this habit, usually ... this butterfly, already knew of the existence I, and most likely, the round object, the tip of the lens that I point at it, has made this butterfly, a little disturbed. You can see, like the wing position, like above, that's what I mean.
---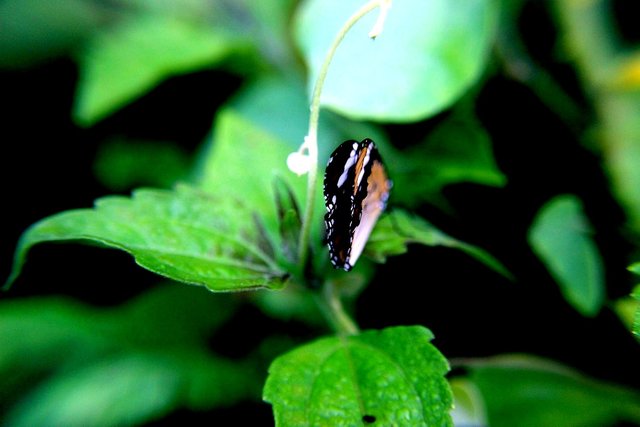 butterfly
---
at times like this, sometimes, I have to take a deep breath ... and let go of the breath slowly ... my hope...., this butterfly, doesn't fly easily, as soon as possible.
have to be patient ... yeah right .. I have to be patient and be quiet for a moment, so that the butterfly is calmer, while waiting a few minutes, it turns out that this type, began to open its wings, then I can take pictures, as below.
---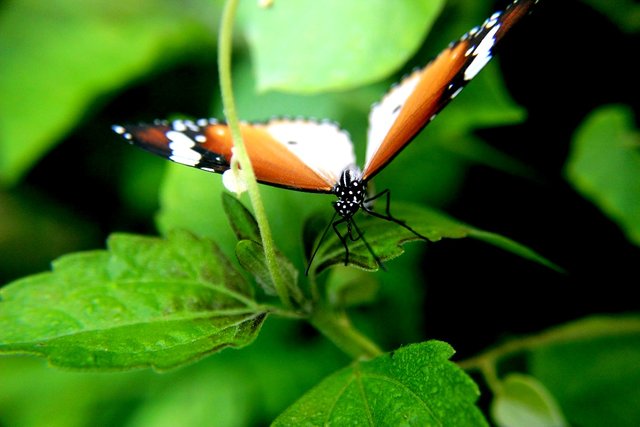 butterfly
---
opportunity to take pictures of butterflies, rarely get a second chance, if these butterflies have flown, then in a position like in the picture, I keep pressing the camera button, so... I can take pictures, from , all positions butterflies. with the results I can get, a picture from the front.
Same thing, with the picture below.
---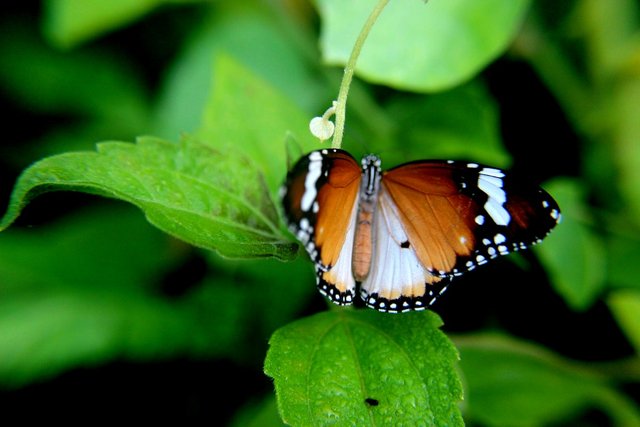 butterfly
---
in the picture, you can see, the movements made by this type of butterfly, although it is difficult to get it, but I will continue to try, get good pictures of course, so you can see it, at home, with family. while resting, after going on a vacation trip together.
---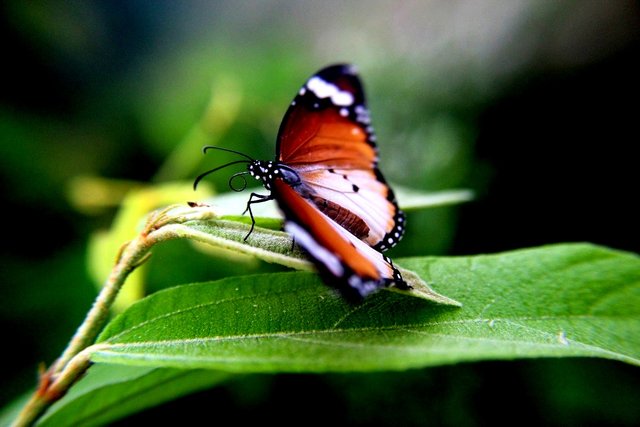 butterfly
---
Butterfly color
---
in the color perspective, you can also see it, by having a very bright color, then ... it is appropriate, all kinds of butterflies, becoming the target who has a photographer dam work, but ... maybe, other regions, different types of butterflies - butterflies that look, like, that have been many, are shown by my friend, from Germany namely @faltermann.
---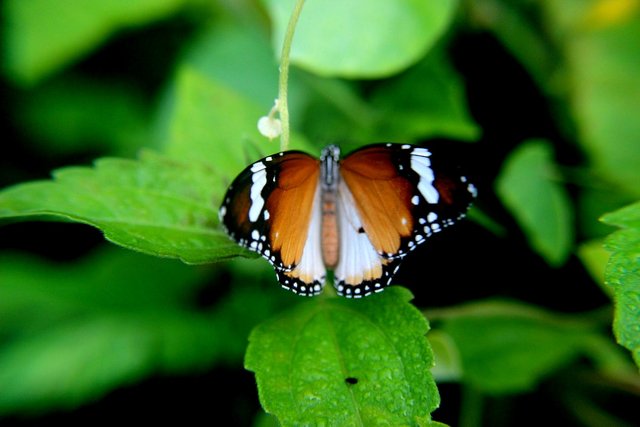 butterfly
---
if you like it, I suggest, to look at the blog post, there too, it still has a different type of butterfly. although there are beautiful types of flowers too, from German countries. maybe .. can be mutually beneficial, can share information with each other. in building a community.
---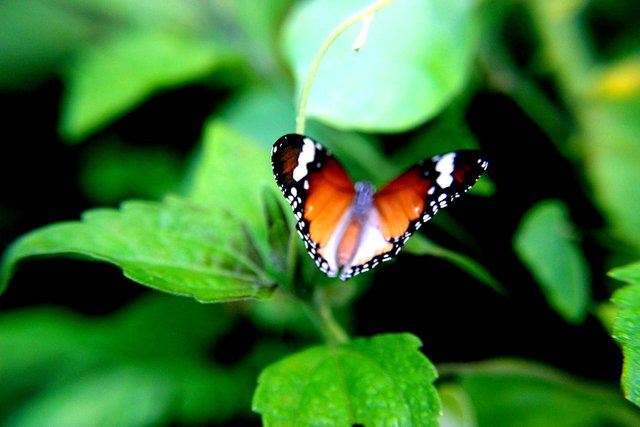 butterfly
---
In this section, I want to show, to all of you, those of you who like to see pictures, without writing explanations, then ... below, I show, some pictures, which I have prepared for you to see.
let's look together again, below in the gallery.
---
GALERY
---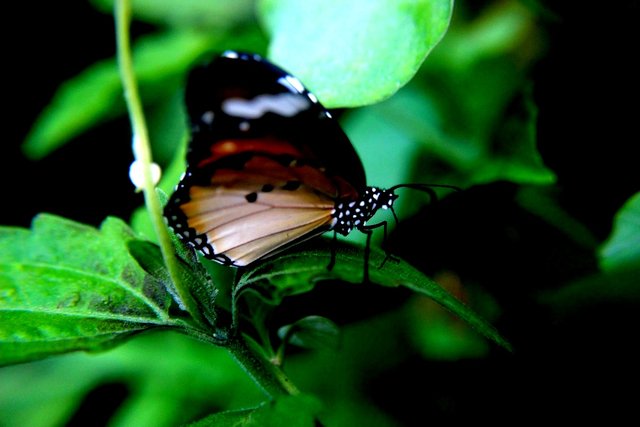 butterfly
---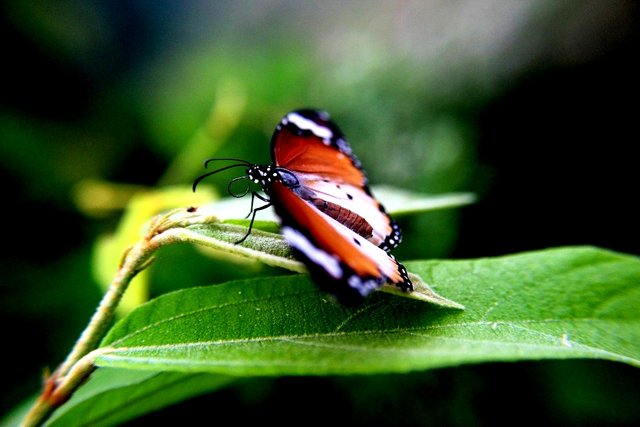 butterfly
---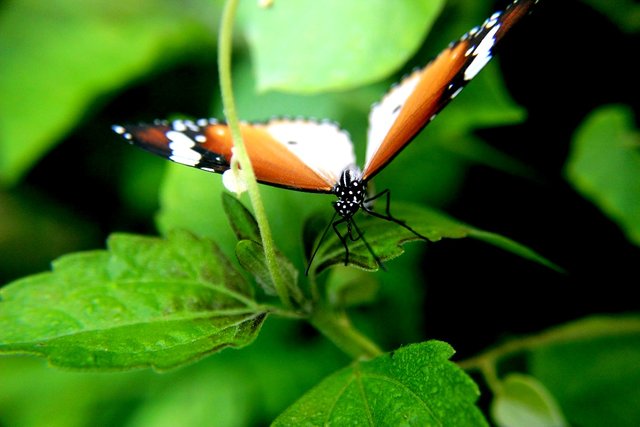 butterfly
---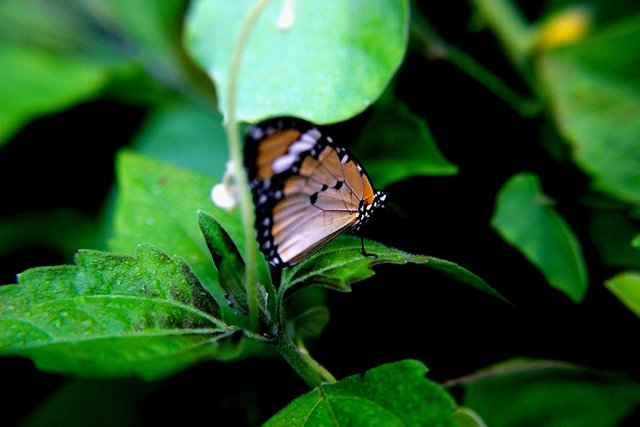 butterfly
---
---
the butterfly process
---
but what you have to know is, this type of butterfly, develops, after its process, from:
1 - egg
2 - larvae
3 - puva
4 - Become a beautiful butterfly, as you can see in the picture.
---
benefits for flowers
---
1- can help in flowers pollination
---
Thus, my explanation, to fill in, my posting material today, I hope you are happy to see it, and hopefully useful.
I end with the words, greetings @sultan-aceh
---
---
---
---
---
| Insect | butterfly |
| --- | --- |
| Location | Sp. Kramat Forest |
| Camera used | Canon EOS 600D |
| Lens Camera Modif | 18-55mm |
| Photographer by | @sultan-aceh |
---