CARS OPERATIONAL STEEM PROMOTION CARS IN REPAIR IN ACEH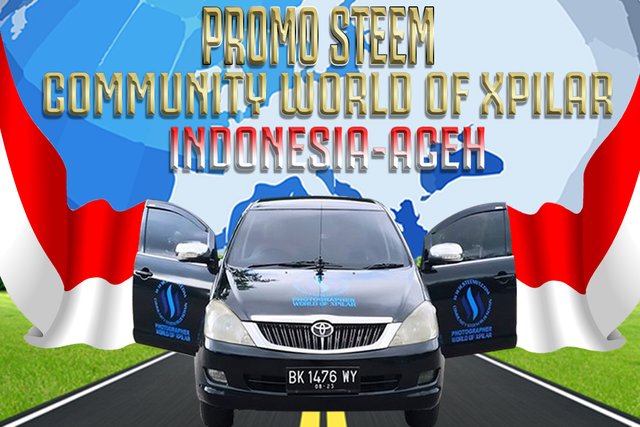 ---
STEEM PROMOTION CARS IN REPAIR IN ACEH
CARS OPERATIONAL - STEEM PROMOTION CARS IN REPAIR.
---
Today, with a heavy heart, I want to share with all of you, the Operational Car repair that I use, to do everything related to Steem Promos, Meetings, Home Building Trips, Children's Education Places and Mushalla.
It has become my pride, my habit, when traveling by using a car that has the Steem Logo, on the right side, left side and front. as you can see at the top of the picture, when the condition of the car is still good.
---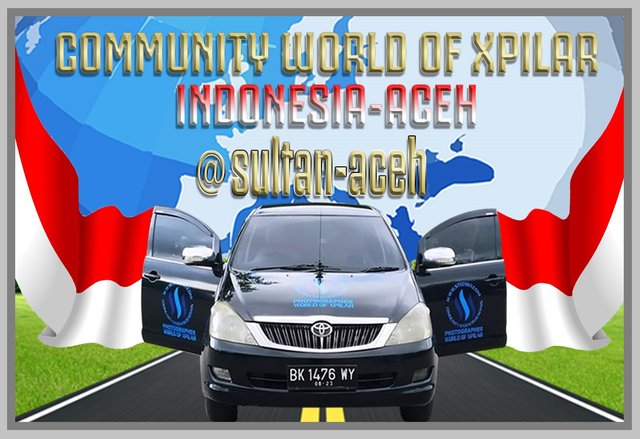 ---
My other hope about this is, want to get a little bit of support and attention, which I need, for now, in paying for a slightly larger repair fee, than I previously imagined. when the car suddenly stopped by itself, and emitted a large smoke, in the front of the car.
I also convey this, because of the lack of additional fees, which I cannot get, or loans in the real world. however, so, I made this post, to reduce the cost a bit, in order to get support from the voices of the Steemit Team and @steemcurator01 - @stephenkendal and Users I really appreciate it,
---
BROKEN PARTS
---
Below, we can see together, several parts of the car have been inspected, one by one the engine parts have been removed, for inspection, which results, you can see, the findings of the mechanic's workshop, the Piston and Car Oil Valve Parts, are damaged parts.
---
---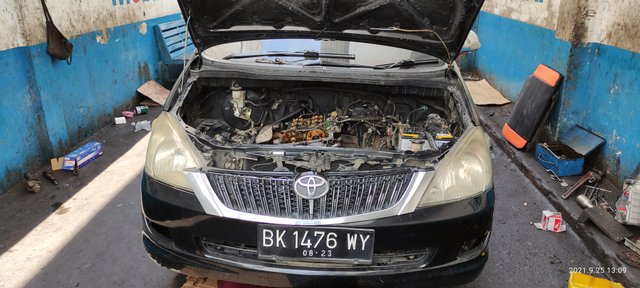 ---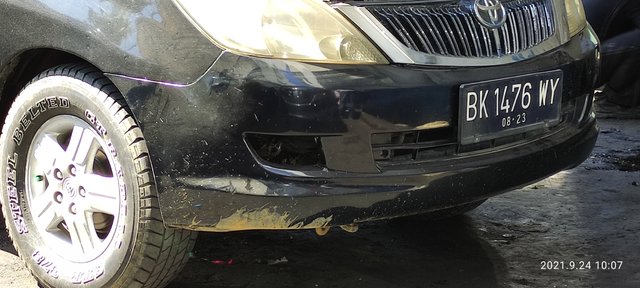 ---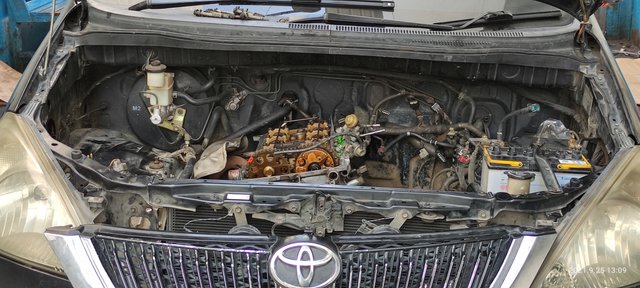 ---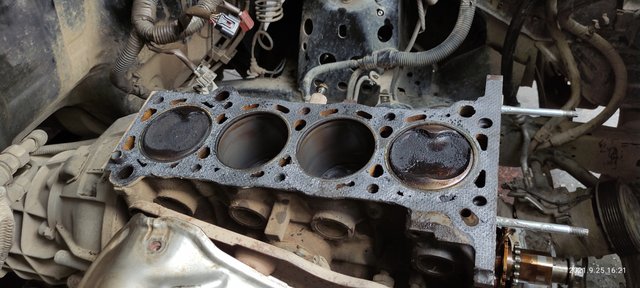 ---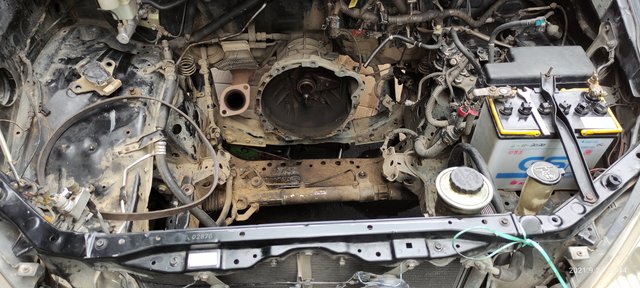 ---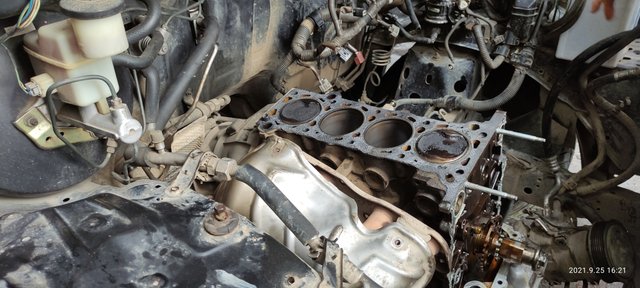 ---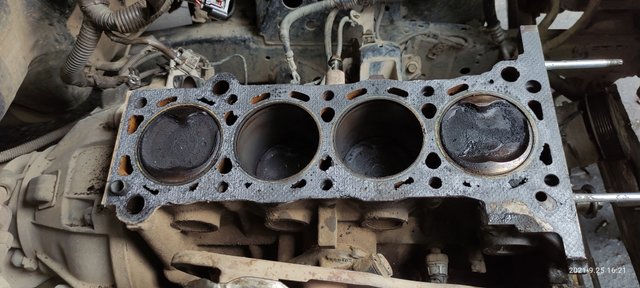 ---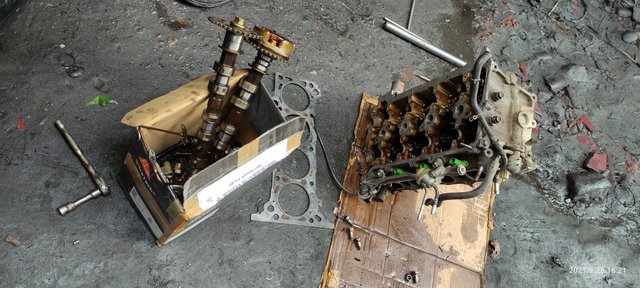 ---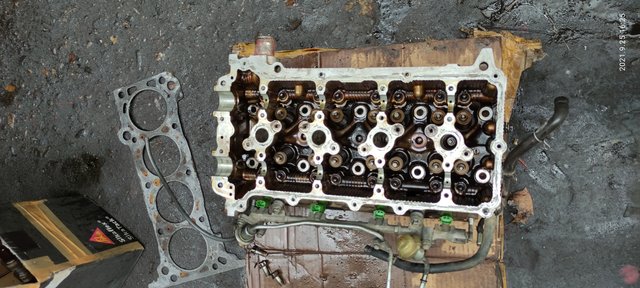 ---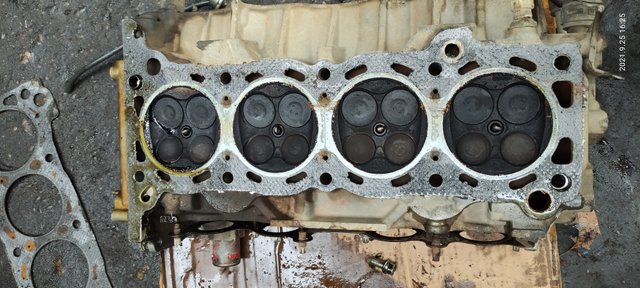 ---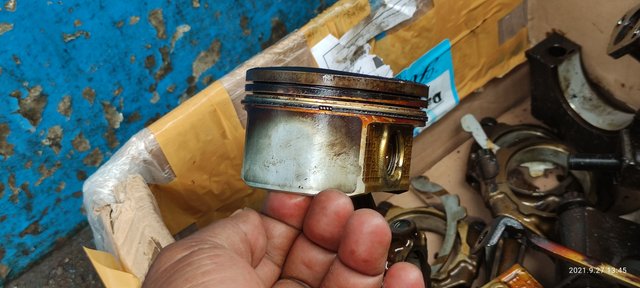 ---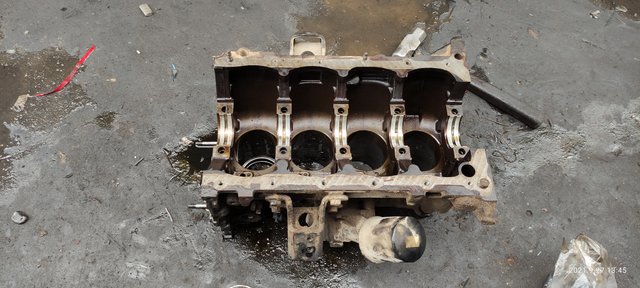 ---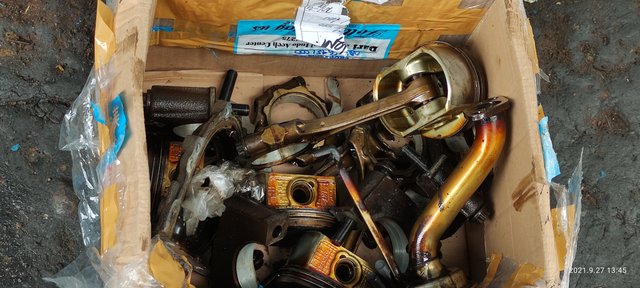 ---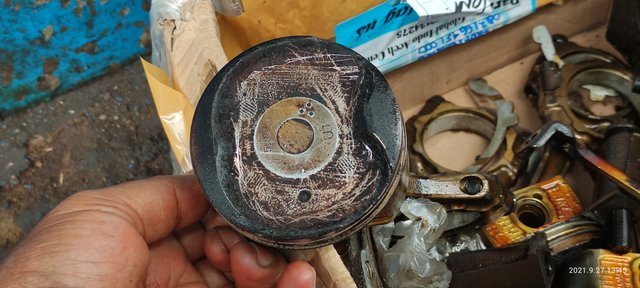 ---
NEW MATERIALS ARRIVED AND INSTALLED
---
Over time, I kept trying to get extra money from SBD and STEEM, which I sold, and gave to the workshop owner, so that repairs could be done.
however, because the costs that I already have, are running low, now the car is still in the process, finishing at the workshop, before I give the Cash Off. so I can take the car home.
below, are, materials that have been replaced, by the owner of the workshop.
---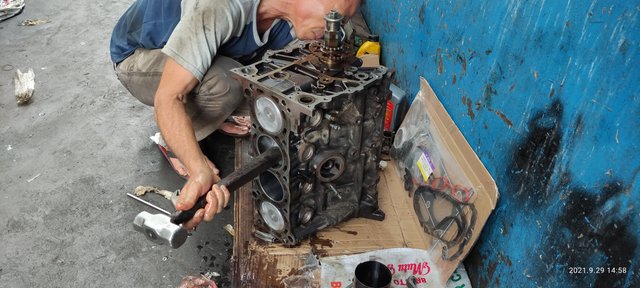 ---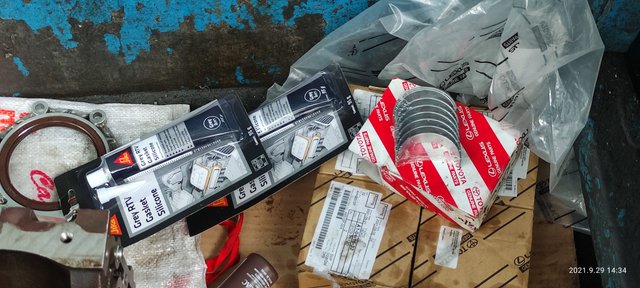 ---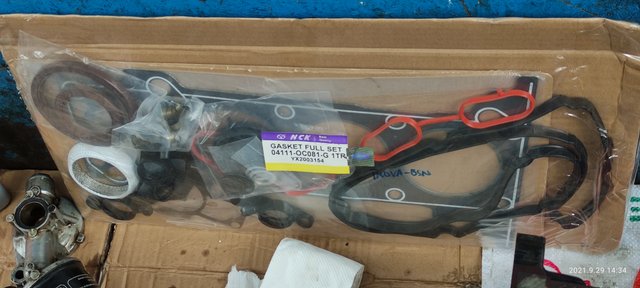 ---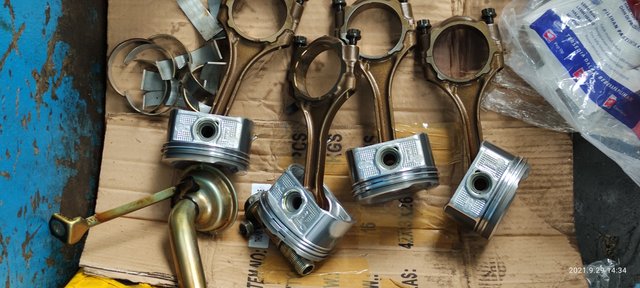 ---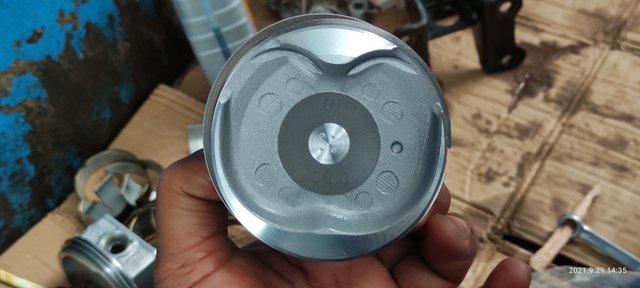 ---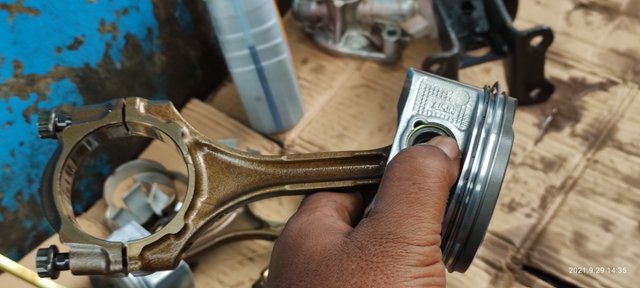 ---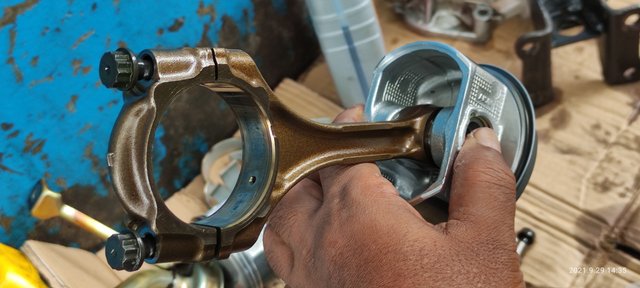 ---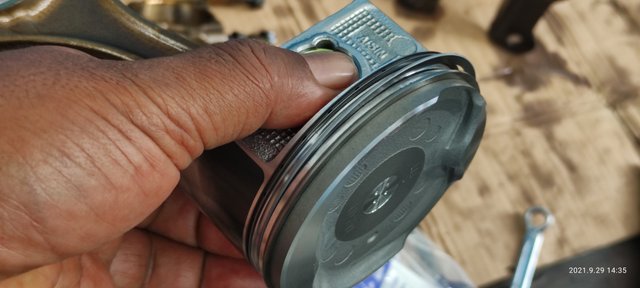 ---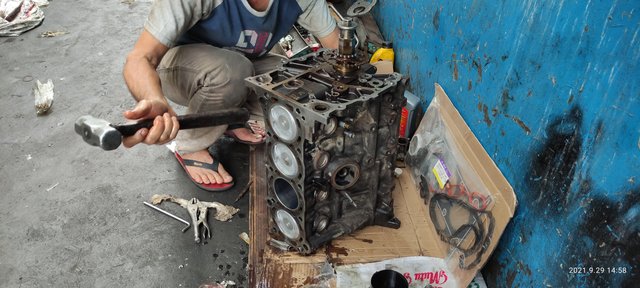 ---
Costs I need.
---
Below, I want to collect again, the total cost I have to pay, Total to the workshop owner,
---
| First payment | IDR. 2,600,000,- |
| --- | --- |
---
after the first payment, for the second time I have sold again, the cellphone that I used to take some Macro pictures, namely POCO X3 NSX, I sold the money, at a price of IDR. 1.800.000,-
---
| The total I have paid is | IDR. 4.400.000,- |
| --- | --- |
---
| The total remaining that I have to pay is. | IDR. 5.280.000,- |
| --- | --- |
---
Below is the result of the Cost Calculation sent to me, by the workshop owner.
---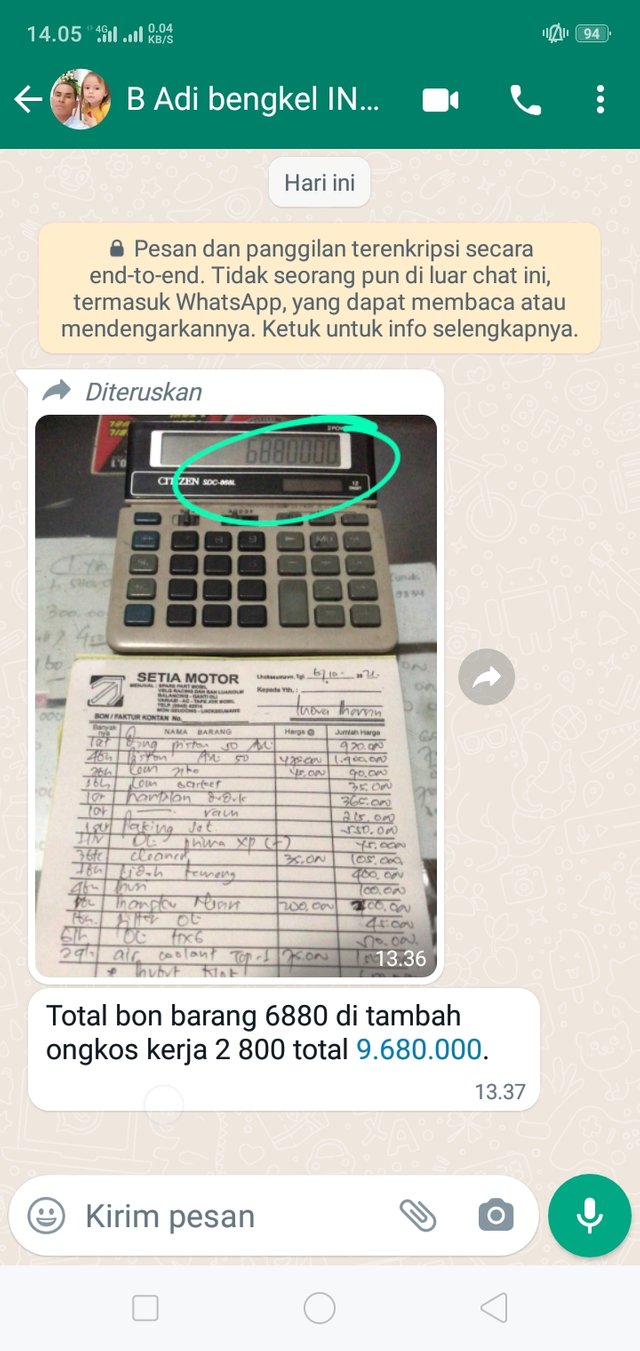 ---
That's all I can say, hopefully I can finish all of this within this week, without doing POWERDOWN.
Hope lai, hopefully get support. Steemit Team and @steemcurator01 - @stephenkendal and Users
---
DONATIONS FOR CAR REPAIR
diary-macro -----
---
don forget #promosteem and #trx in your country.
Hilsen @sultan-aceh
---
INFORMATION
---
---
Voting for me @aceh.witness :
https://steemit.com/~witnesses type in aceh.witness and click VOTE

---
---
NEW ONLY IN WORLD OF XPILAR
---

---
WORLD OF XPILAR DOLPHIN CLUB
---

---
---