Ladybugs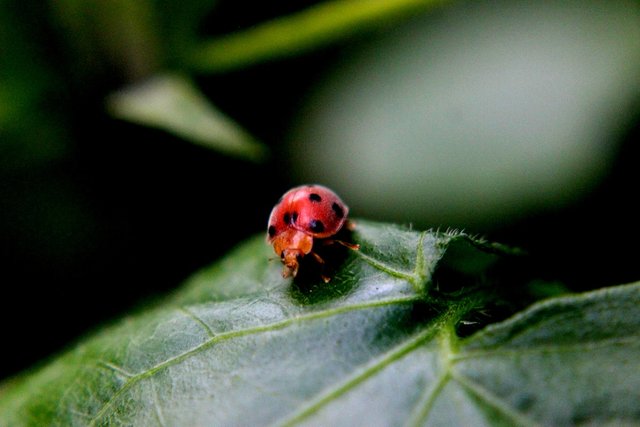 ---
Ladybugs
---
on this occasion, I will try, introduce the types of insects, to all of you, who are in this community, the types of insects that I will show are, types of insects that are often called Ladybugs, but in some regions and countries, often called "Ladybugs "though only names in different language translations.
this type of insect that you see, its existence, often above the leaf, which has a green color, as in the picture you see here, because, this type of ladybug, is always looking for the presence of red ants, which it will use, as food.
---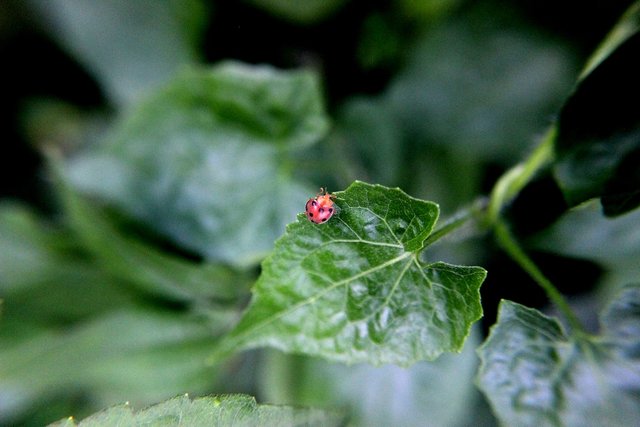 ---
Ladybugs
when you see this insect, above the leaf, you can feel it yourself, how my position when taking this picture, surely.. I have to do, some small movements, to take this ladybug picture.
---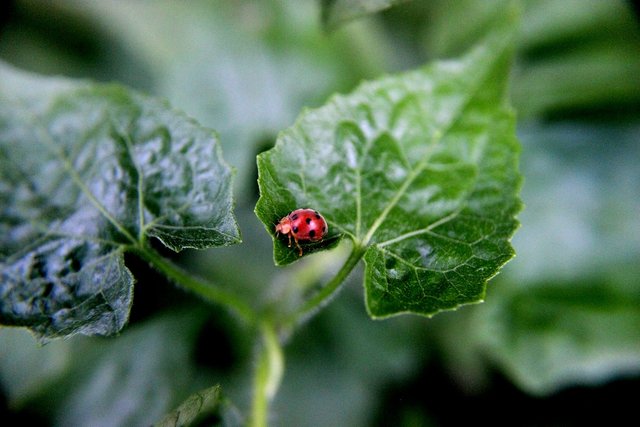 Ladybugs
---
in the first few minutes, indeed ... I did, taking pictures, from a distance, so that I can show you, the real condition, if this ladybug, is, above the leaf.
---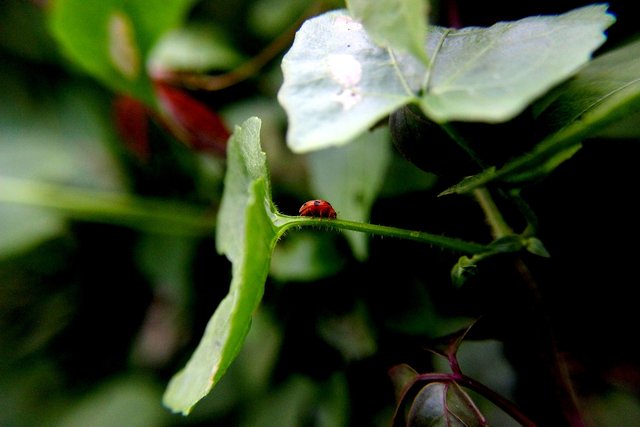 Ladybugs
---
in taking this picture, what I prioritize is, observing, how ... life, this type of ladybugs, and the movements of these ladybugs, if I already have, good time, then I take pictures, from a short distance, however, the distance near what I mean, only limited, in the capture of the lens.
as in the picture, which is below :
---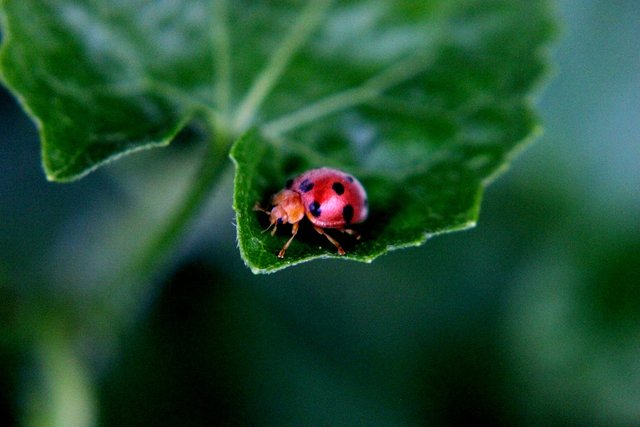 Ladybugs
---
Image of Ladybugs, at close range
---
In this section, I took pictures from a distance, which is very close, using a normal camera lens, which I modified, and using photo macrophotography techniques.
---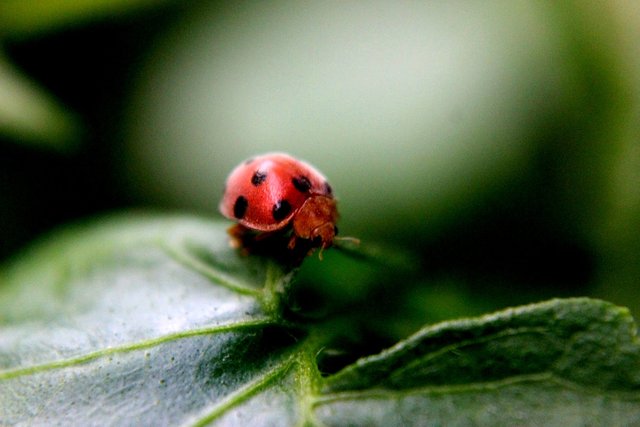 Ladybugs
---
By using a macro lens, I can show, this type of insect, in large form, although, it is not perfect in taking this picture, I hope you can understand it. because ... the movements of these insects, make me not free, when taking pictures, because, these insects, often move places.
---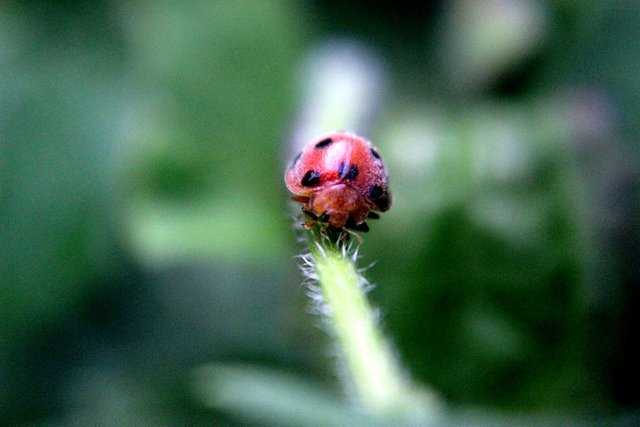 Ladybugs
---
then, in following this type of insect movement, I also have to see, the twigs that are around my position, so as not to be touched, with the parts of my body, which can cause, these insects, will fall and fly.
---
Ladybugs Movement
---
in the picture below, in my observation, I managed to take a picture, in small movements when this type of insect, wants to move, to another place, you can pay attention in the picture below, so we can, finds out together.
---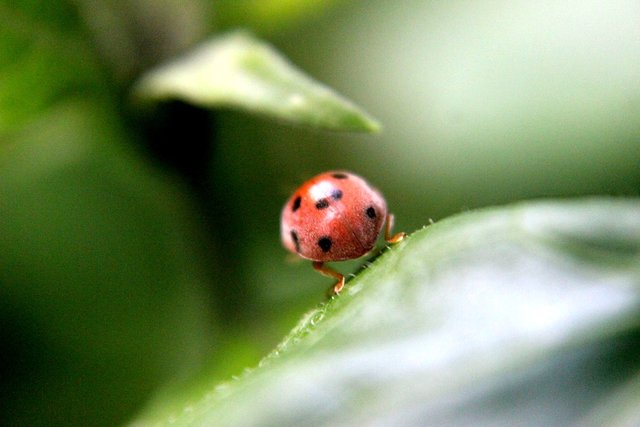 Ladybugs
---
in the picture above, you can see, this insect, only two legs, which are behind, are caused, because the two legs in front, have moved, another leaf twig, this is caused, because ... my existence, is observing, has been known, by this insect.
---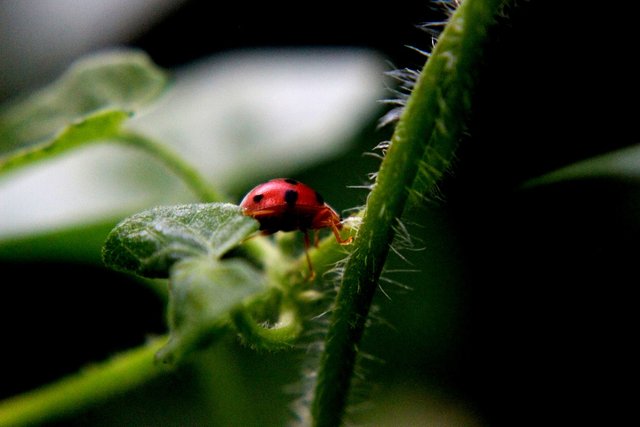 Ladybugs
---
after this insect moves, somewhere else, I too, have to move again, with a smoother, smoother motion, looking, in a good position, then ... I can get, this kind of picture you see.
---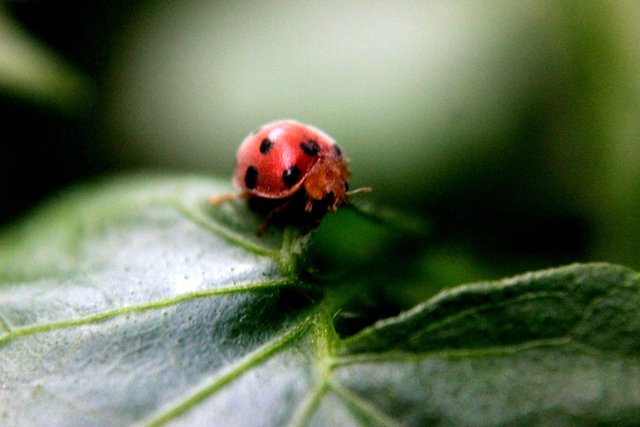 Ladybugs
---
The picture above, is the last picture, when this type, has moved, over another leaf. in other words, want to avoid, from the camera, yes I point it at him.
---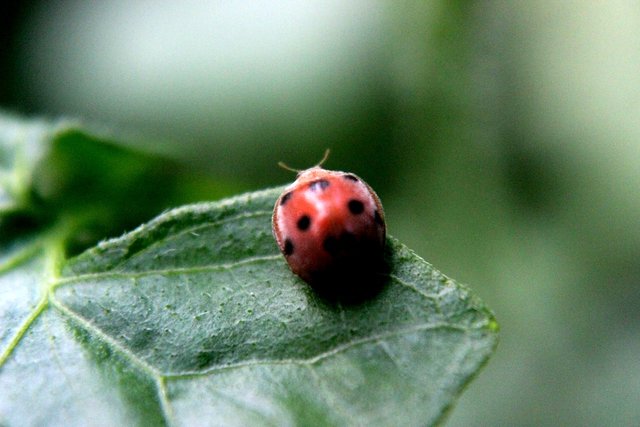 Ladybugs
---
as usual, for those of you who like to see pictures, without any written explanation, below, I show, some pictures, insects are above the leaf branches.
let's look together below :
---
GALERY
---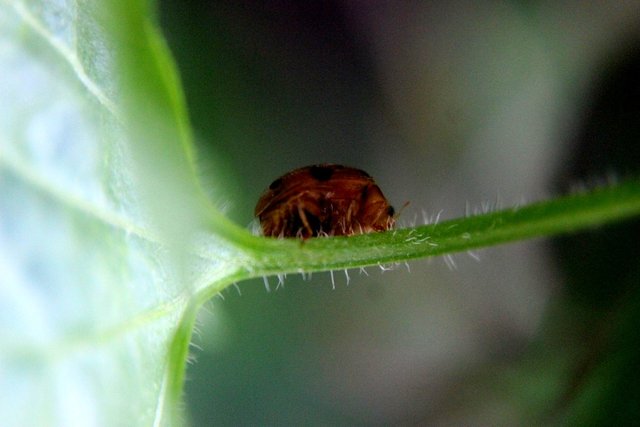 Ladybugs
---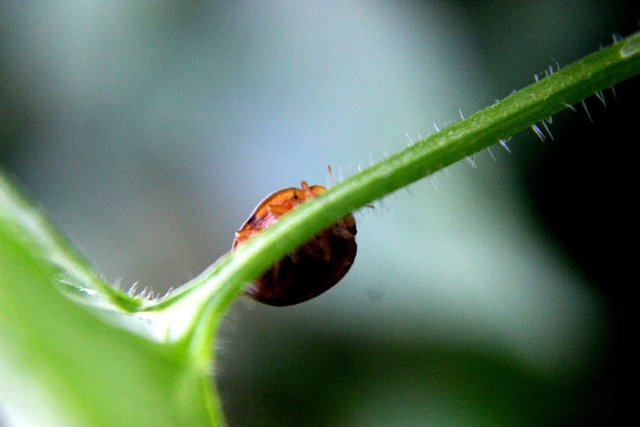 Ladybugs
---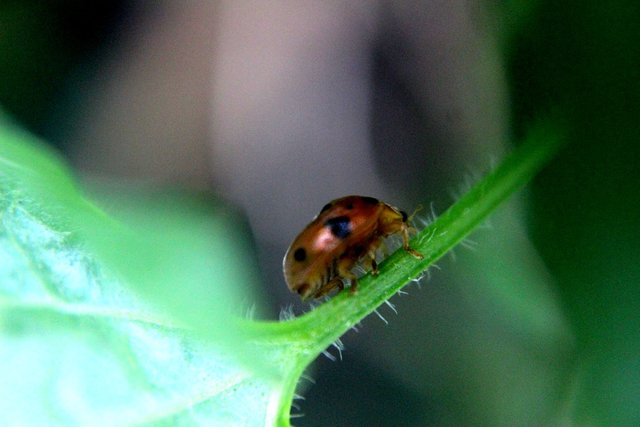 Ladybugs
---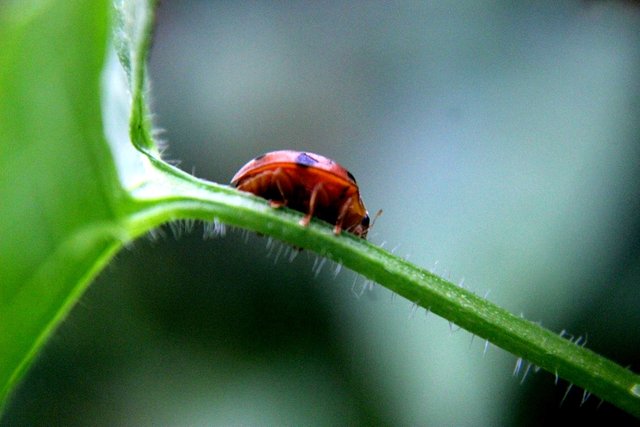 Ladybugs
---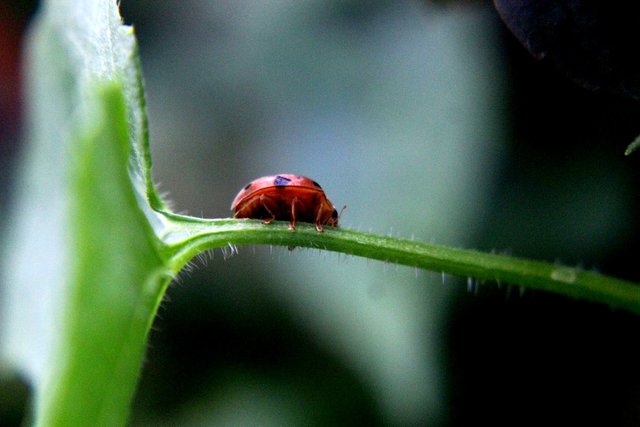 Ladybugs
---
this is what I can say, on this occasion today, hopefully all of you, can know, that this type, can damage your plants at home, so ... all you have to do is, always take care of your plants in ways, such as:
water the water
giving fertilizer
provide pest medicine
care
I end with the words, greetings @sultan-aceh
---
Information and Community Steem
---
---
---
---
| Insect | Ladybugs |
| --- | --- |
| Location | Sp. Kramat Forest |
| Camera used | Canon EOS 600D |
| Lens Camera Modif | 18-55mm |
| Photographer by | @sultan-aceh |
---