The Mystery of the Tambayong Hedgehog Caterpillar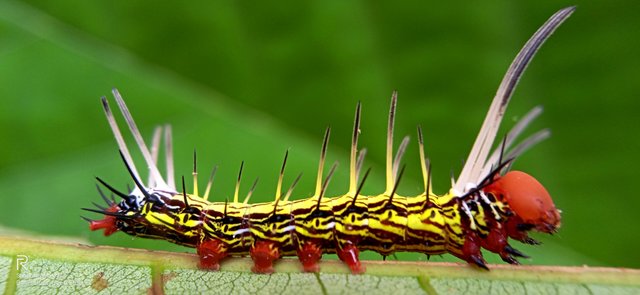 ---
The Mystery of the Tembayung Hedgehog
Today, I want to share again, showing the type of caterpillar that we often call the Tembayung Caterpillar, Tembayung this is a term for ship bones, which are often made by fishermen, who live around the forest, after the ship bones are made, then they are taken to the side. marine, to be installed, ship wall.
We are back again to caterpillars, this type of caterpillar, has a speed of disappearance, when the wind blows, no matter where it goes, no one can know it, so, this type of caterpillar, is very difficult, we find, usually, this type of caterpillar, often in plants which has thick leaves, and around the trees, has stagnant water like a swamp.
it is certain, after several hours of searching with the aceh-team members, @master-village and @master-house, in a state of dispersal, we finally found this type of caterpillar, while behind a leaf.
in order to get the right direction, forced, adjust to the position of the caterpillar. the reversal scene ensued, so my friends and I, got some good shots of the lat positions.
like what kind of caterpillar I mean, let's see it below :
---
Body Parts
---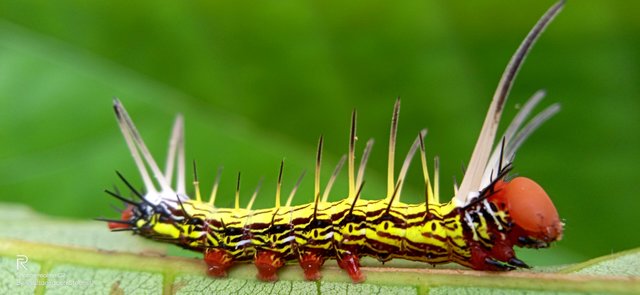 ---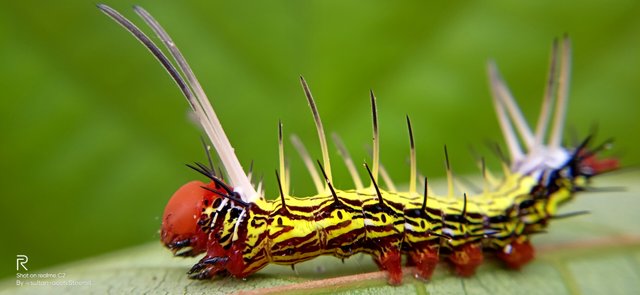 ---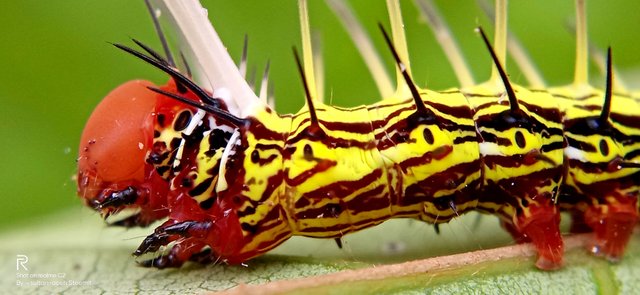 ---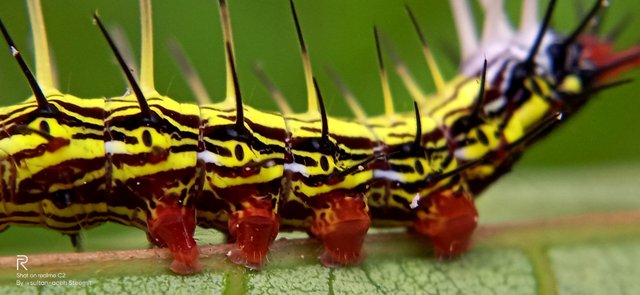 ---
The Head and Mouth of a caterpillar
---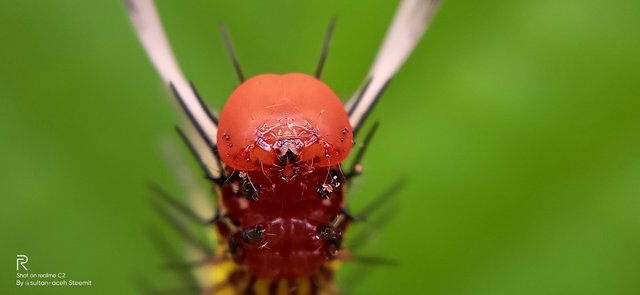 ---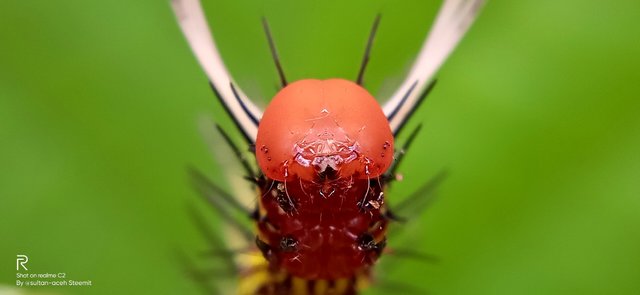 ---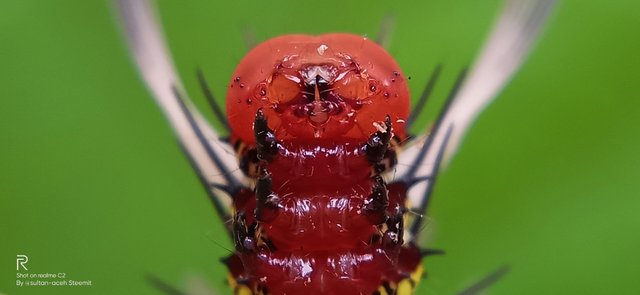 ---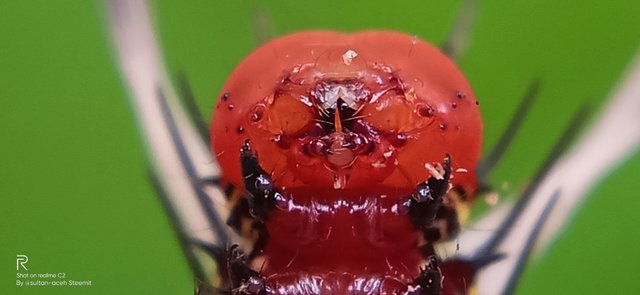 ---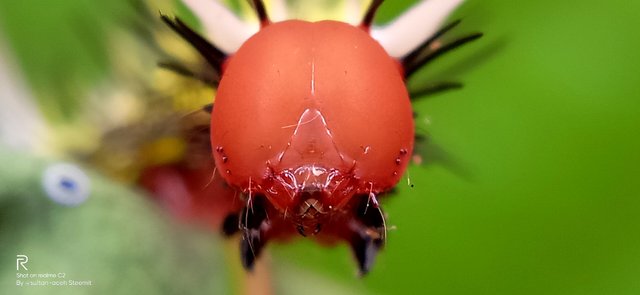 ---
Top and Front of Head
---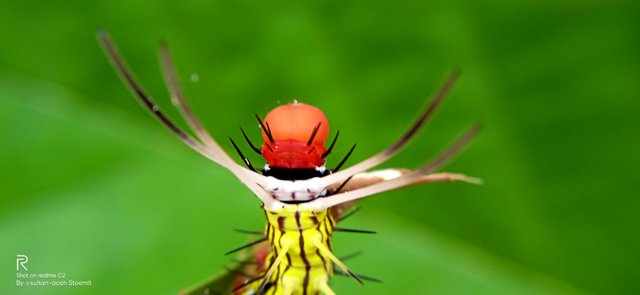 ---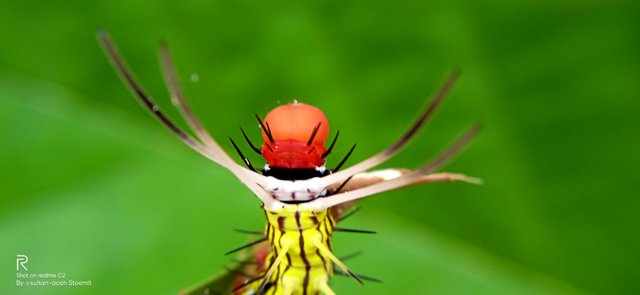 ---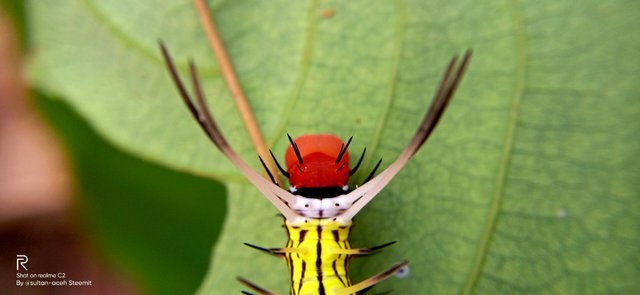 ---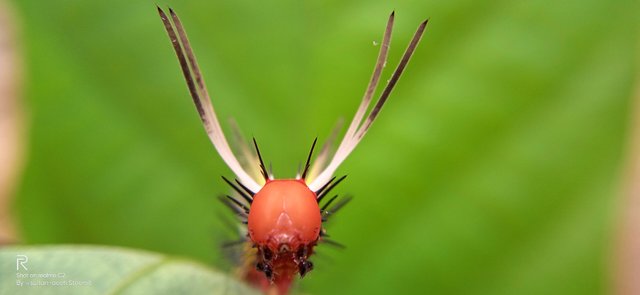 ---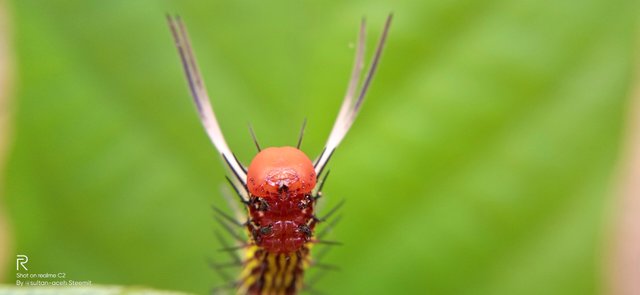 ---
Tail Section
---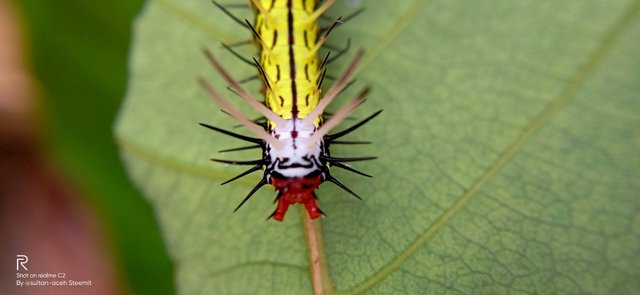 ---
---
don forget #promosteem and #trx in your country.
Hilsen @sultan-aceh
---
---
INFORMATION
---
---
Voting for me @aceh.witness :
https://steemit.com/~witnesses type in aceh.witness and click VOTE

---
---
NEW ONLY IN WORLD OF XPILAR
---

---
WORLD OF XPILAR DOLPHIN CLUB
---

---
---
| Macro Photography | Caterpillar Aceh Forest |
| --- | --- |
| Location Photo | Aceh Forest |
| Camera used | Handphone |
| By | @sultan-aceh |
---