The Steem Family is finishing the first house in the Vote For Home project - Be Real Steem Leader and Champion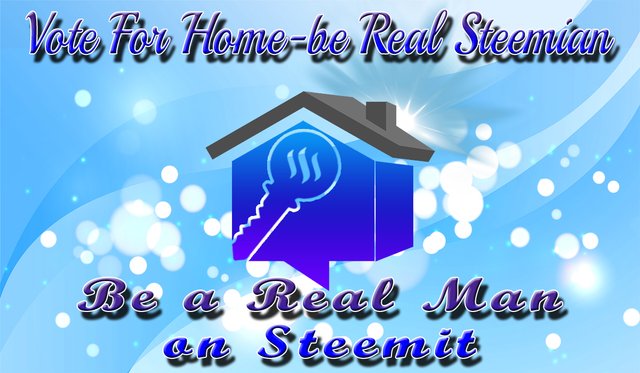 ---
Continuing The Development of the Steem House in Aceh.
---
Starting this post, in continuing the construction of this house, I would like to thank all users, who have helped, in the process of building this house, which is still ongoing day and night, to speed up the completion of this house, so that it is quickly occupied.
My explanation below, I still summarize in a true story, which will become a true story, in a true story that we adopted in helping Aceh Steemians, a journey to build a Steem house, supported by Team Steemit - @steemcurator01, in providing upvote. We really appreciate together with the main sponsor @dobartim - @xpilar - @stephenkendal, as well as the support from the Steem Family who has provided continuous donations until this moment I made this post, sponsorship support, user support and prayers, so that the achievement of this steem house construction becomes a reality.
Rain and wind, in the face of obstacles and obstacles that come from the surrounding environment, in the place we are gathering in mind and soul, to prepare a very special house, do not become an obstacle for us in the field, our fellow communities, our families and members of the aceh-team who is in the location of the house construction.
---
Rain and Wind Constraints
---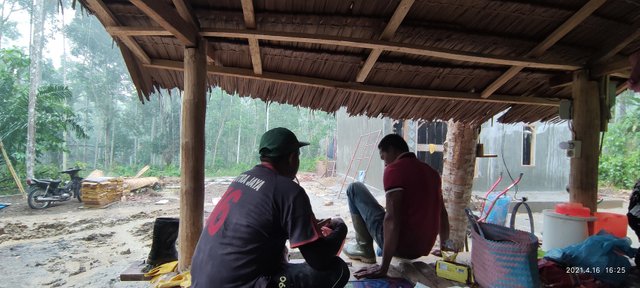 ---
Situation at night
---
deliberation, cohesiveness and togetherness we build, our fellow residents, together to help each other, with noble and good intentions and goals, to prepare all the needs of those in the location where the house is made, food, drink, almost every second until late at night, under construction in this house,
the activity continues in a quiet atmosphere, accompanied by the silence of the night, which continues to change from time to time and day which continues from April 14, 2021 to this second, I wrote a summary of the activities that are currently running in the middle of the forest in the region of Cot Murbo.
steps arranged in the image below, to a smile in the dark, this is because, we can ... because we are together in a happy atmosphere.
let's take a quick look at the construction of the house at night.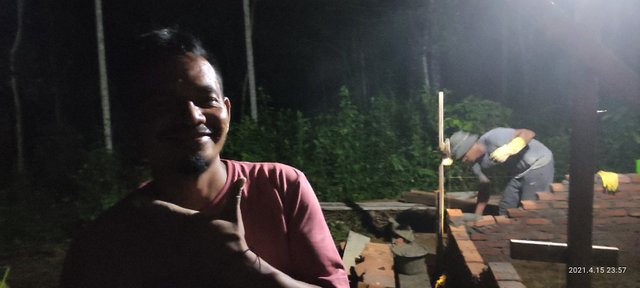 ---
---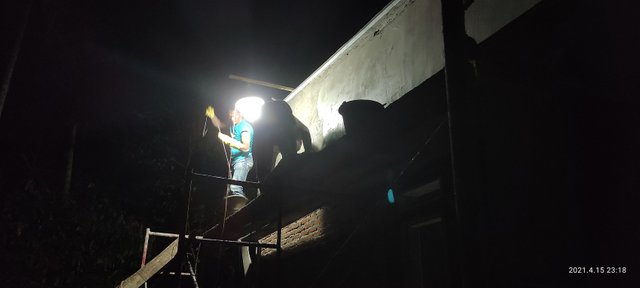 ---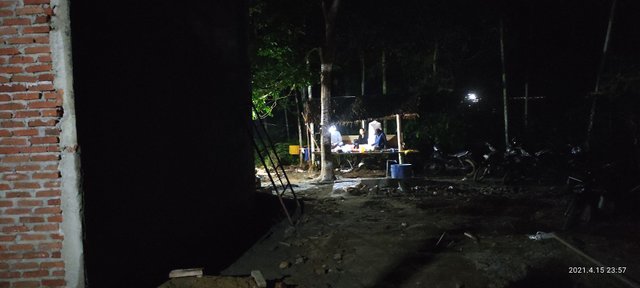 ---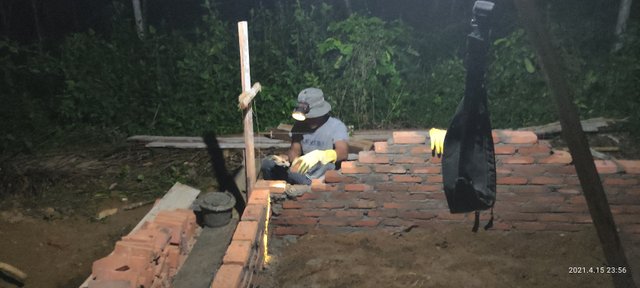 ---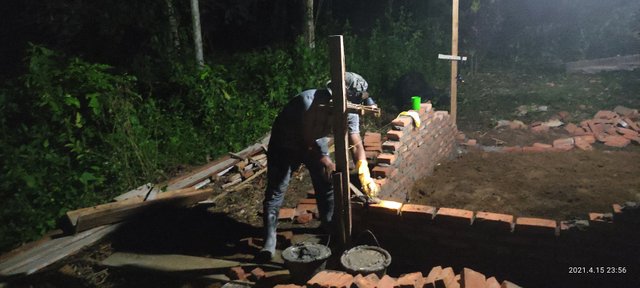 ---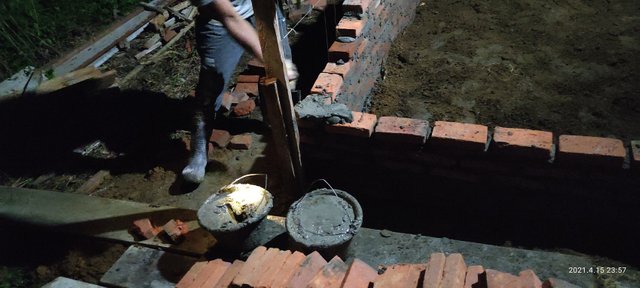 ---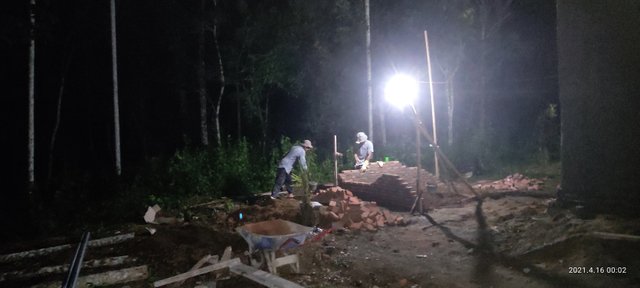 ---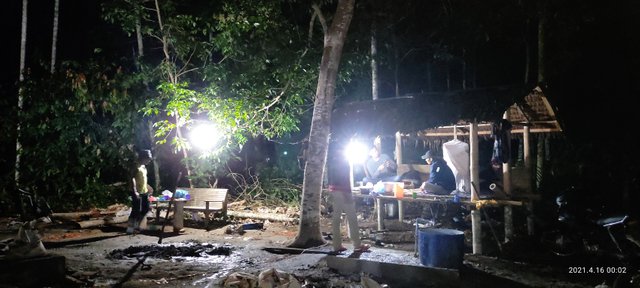 ---
CONTINUE WALL BUILDING
---
BUILD A STEEM HOUSE
[Vote for Home Round 5 - For Real Steemians - For Real Champion - Promosikan nilai terbesar Manusia dengan Donasi dan Vote](Vote for Home Round 5 - For Real Steemians - For Real Champions - Promote the bigest value of Human Being with Donation and Vote)
---
Below, as in the previous post, we continue the construction by making walls, with a layer of cement and sand water, in this stage, some workers are in the upper and lower positions in carrying out their work, until it is done properly and without any obstacles.
let's look together below:
---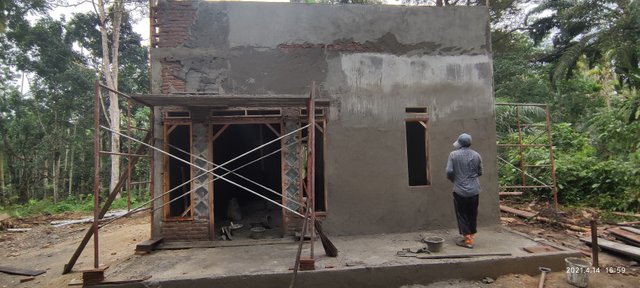 ---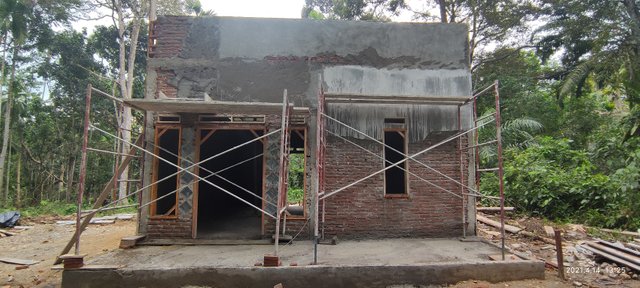 ---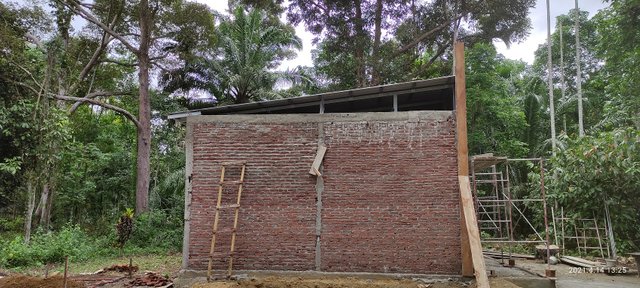 ---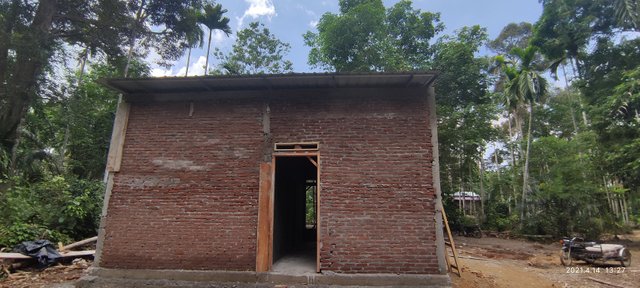 ---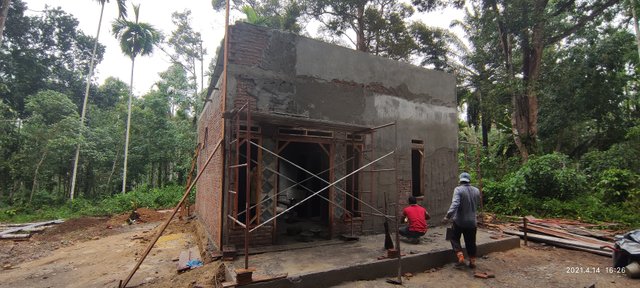 ---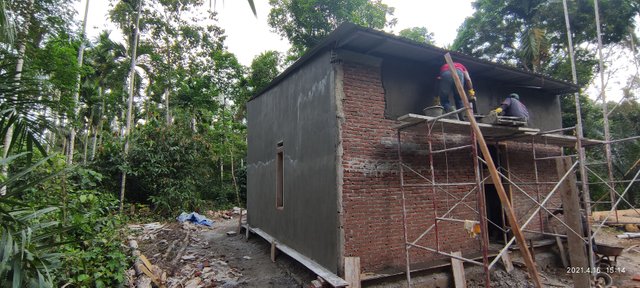 ---
FINISHED WALL PICTURE
---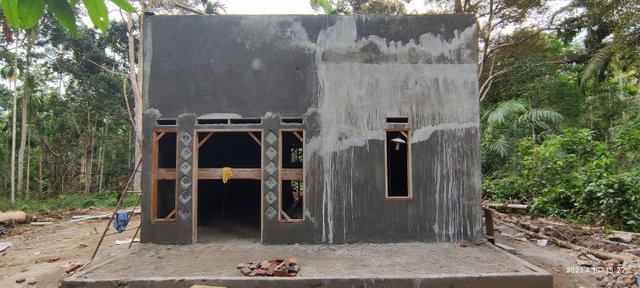 ---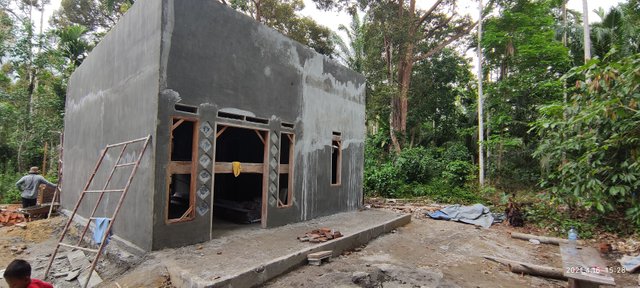 ---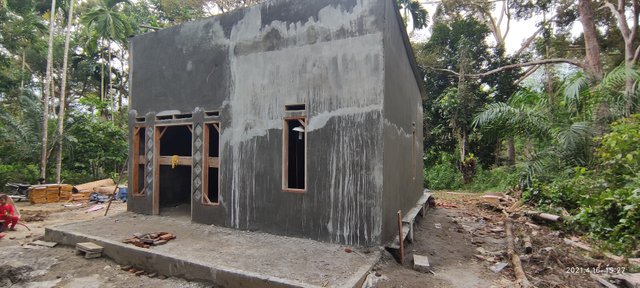 ---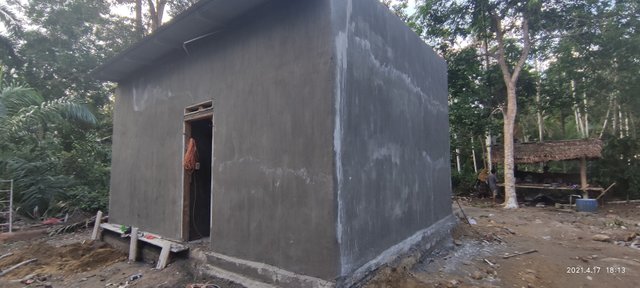 ---
DEVELOPMENT OF BATHROOM ROOMS
---
In the picture below, you will see the whole picture, in the bathroom room practice, this equipment, it's done, only the height of the painting and installation of the pin, this will all be continued tomorrow, possibly until the night will be finished, as a whole.
let's see it below,
---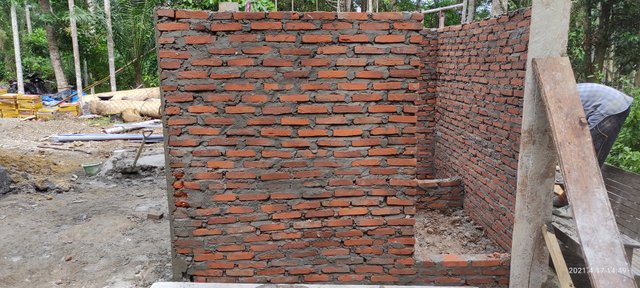 ---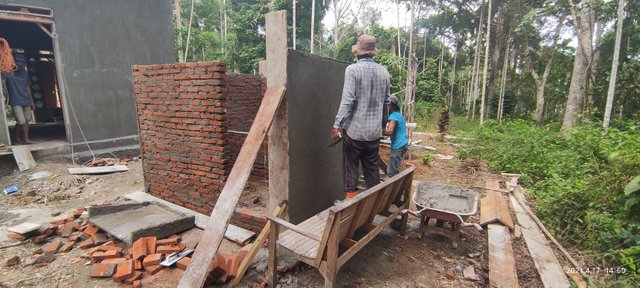 ---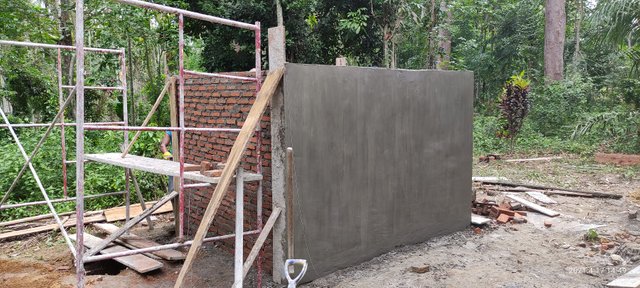 ---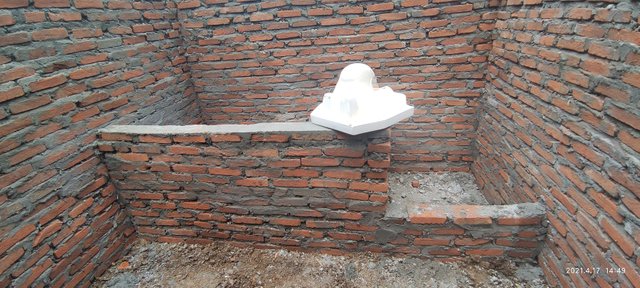 ---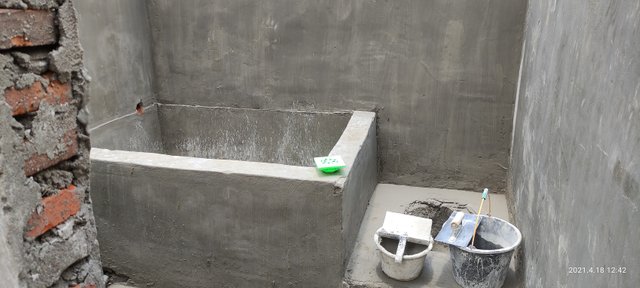 ---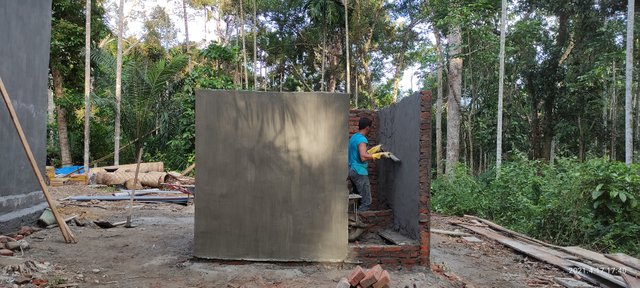 ---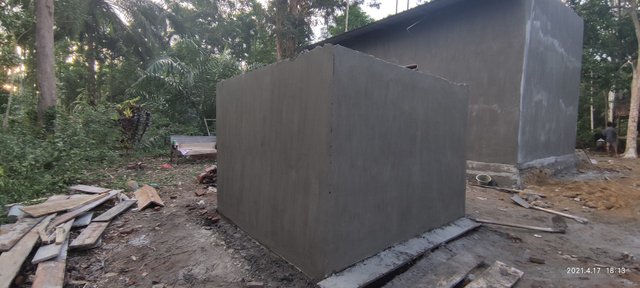 ---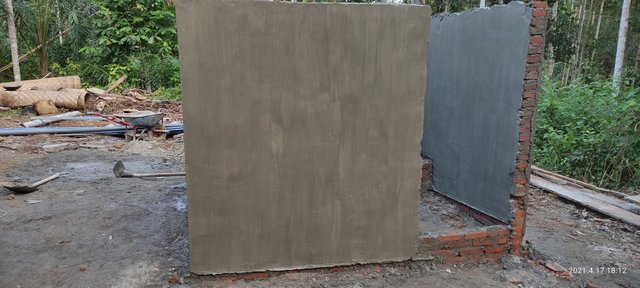 ---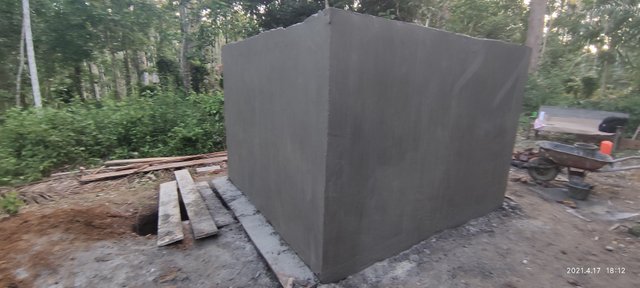 ---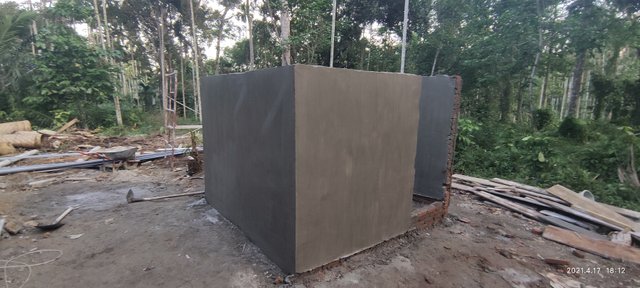 ---
BATHROOM CONSTRUCTION COMPLETED
---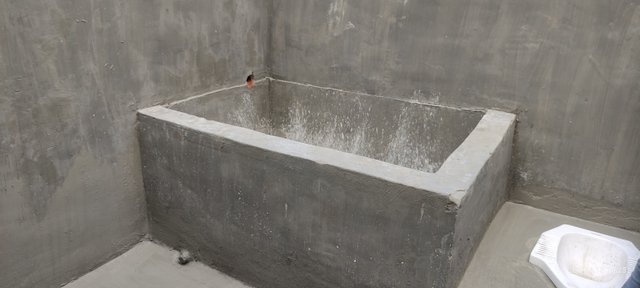 ---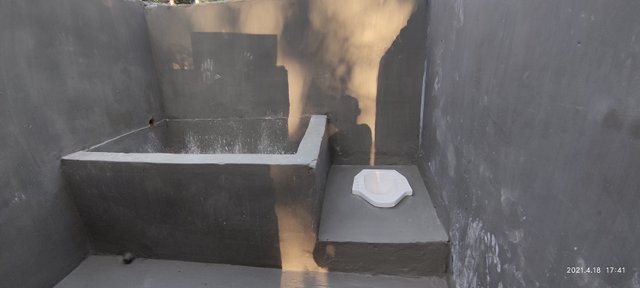 ---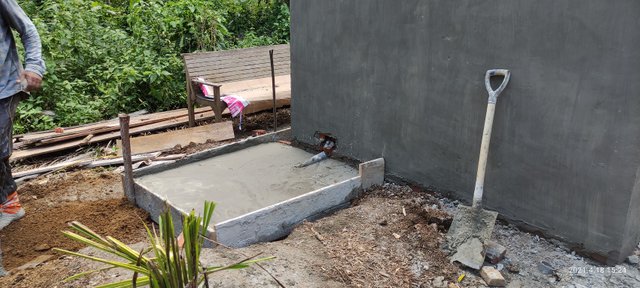 ---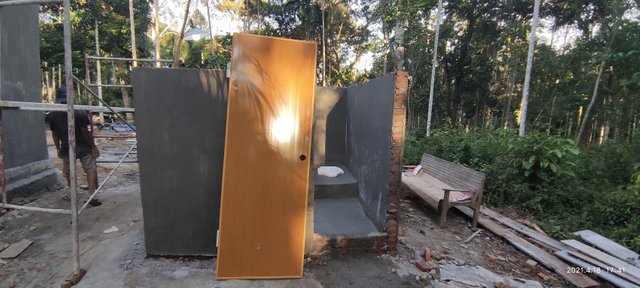 ---
ASSEMBLE THE CEILING FRAME
---
In the implementation of assembling the ceiling frame in the house, this work is made at night, to catch up on homework, to finish quickly, with the agreement that I have made with the help of the surrounding community, this work is made at night until it is finished.
let's see again, this work in the picture to completion.
---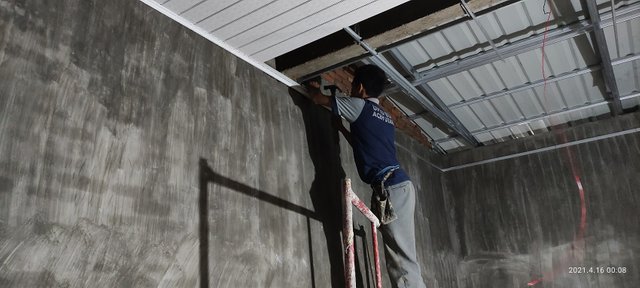 ---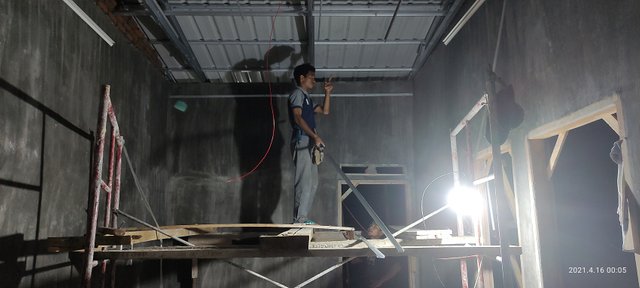 ---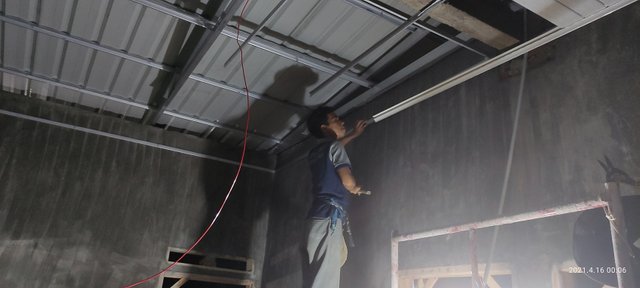 ---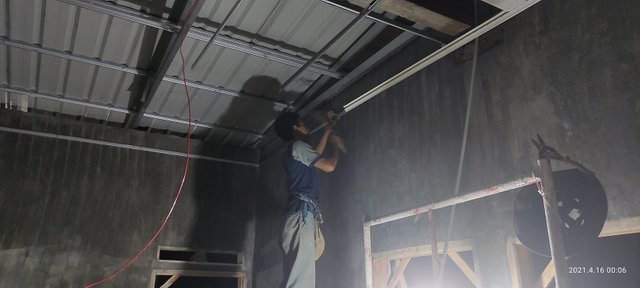 ---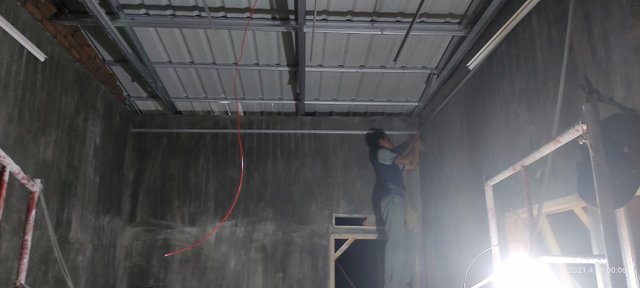 ---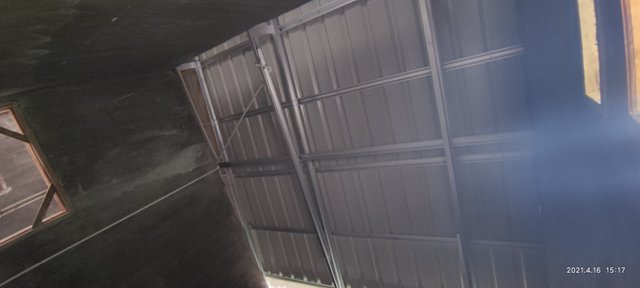 ---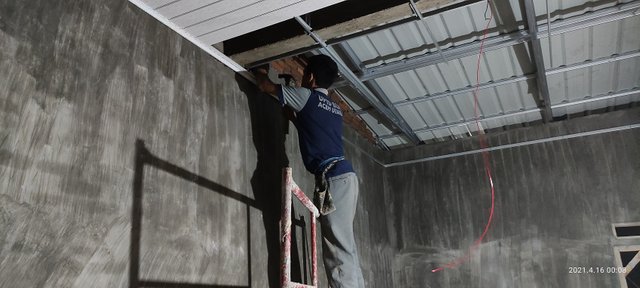 ---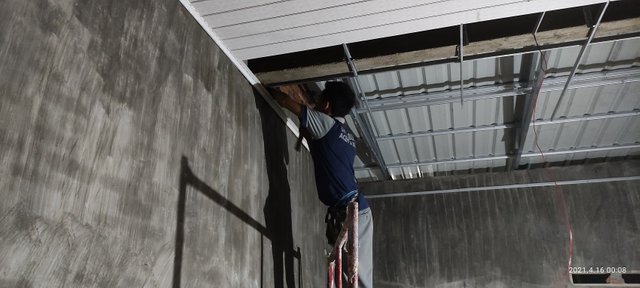 ---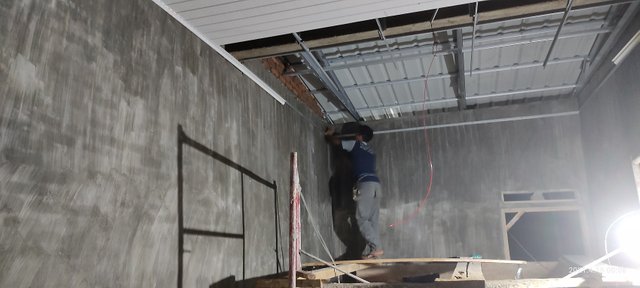 ---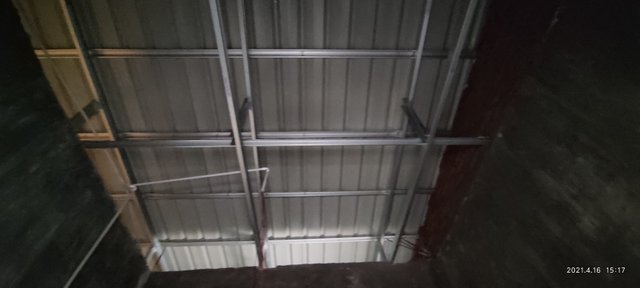 ---
FINISHED CEILING
---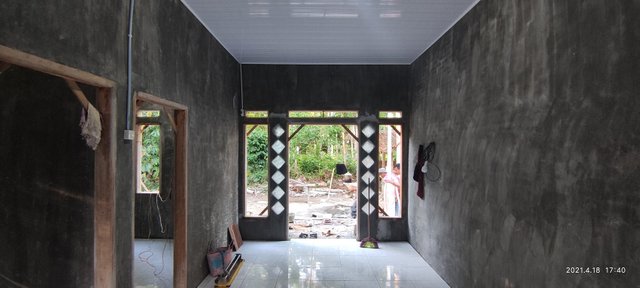 ---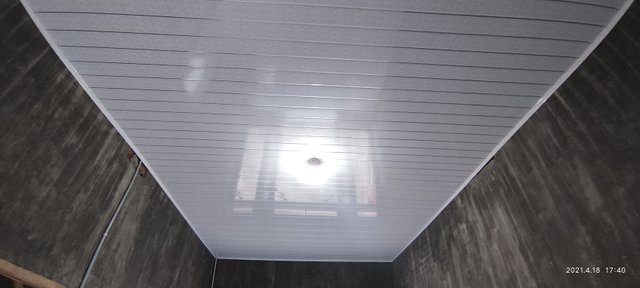 ---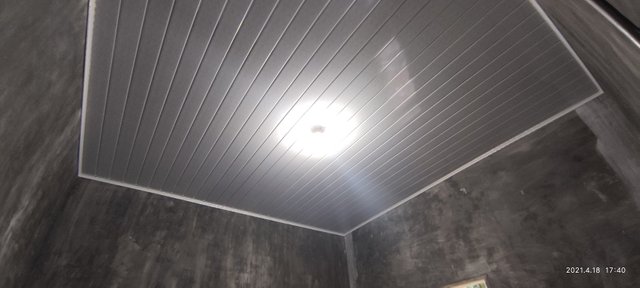 ---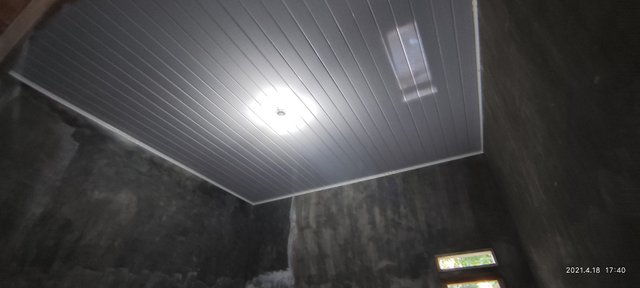 ---
FINISHED ELECTRICAL MATERIAL
---
Because this homework is completed according to the agreed upon settlement, all workers, joining at once, work on their respective fields, and according to the place, which are adjusted accordingly.
let's see the picture below:
---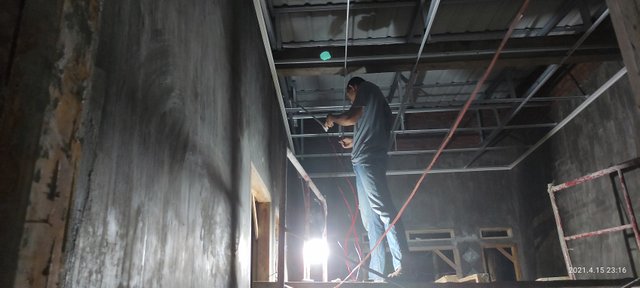 ---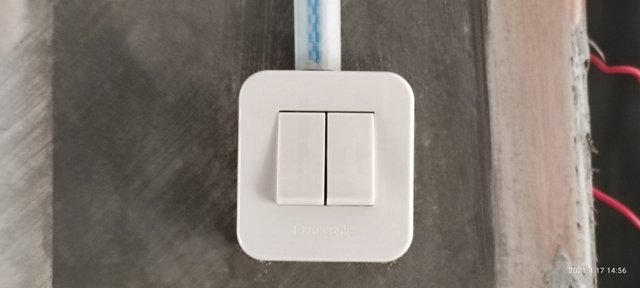 ---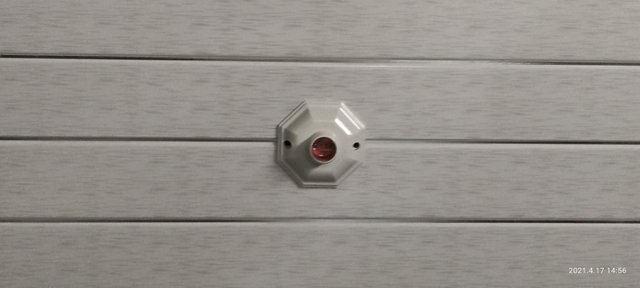 ---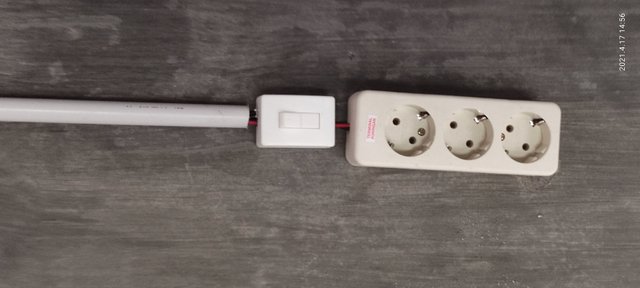 ---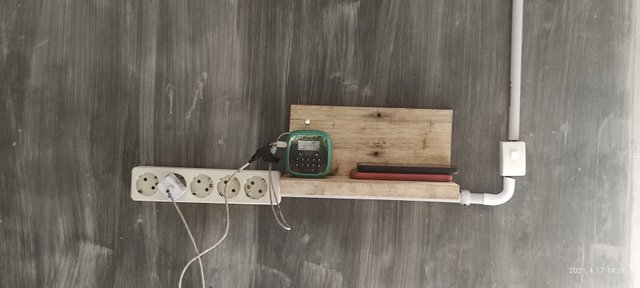 ---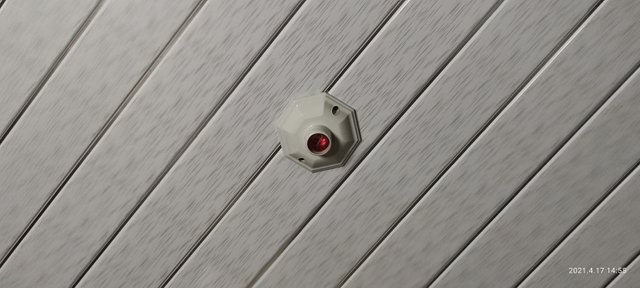 ---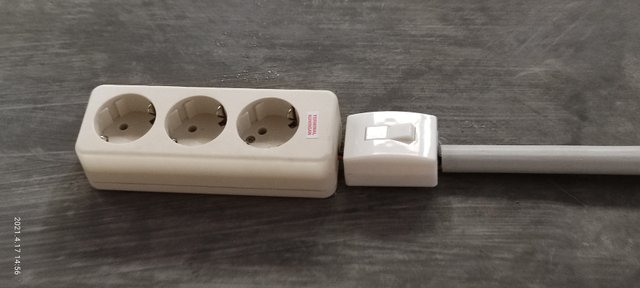 ---
PREPARATION AND INSTALLATION OF CERAMIC FLOORS
---
the next step is to install the floor with ceramic pieces, which have been ordered in advance, from the building material provider, then the implementation continues, using two special workers in the field of floor installation.
In the image below, this process lasts several days, starting at night until late afternoon.
let's see the picture below.
---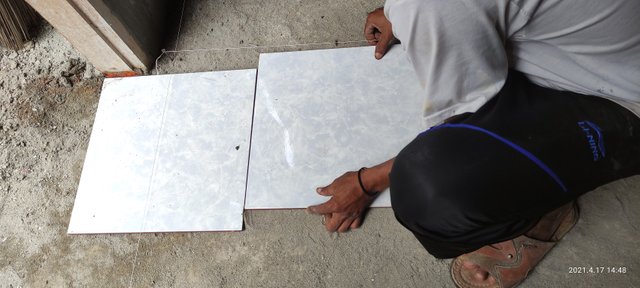 ---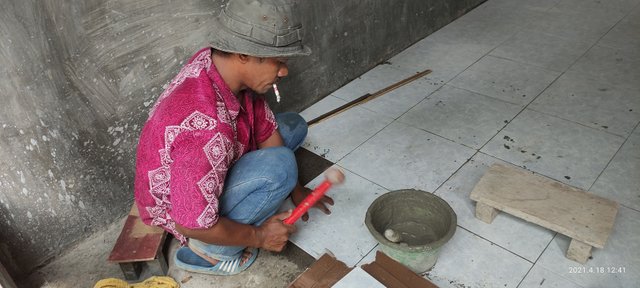 ---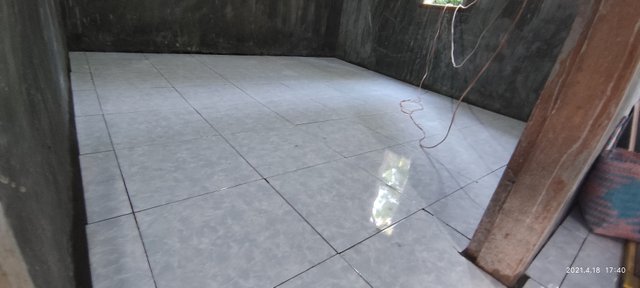 ---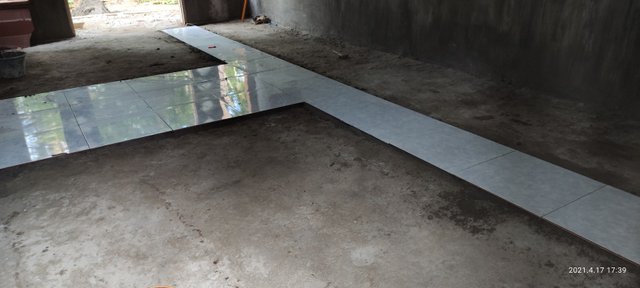 ---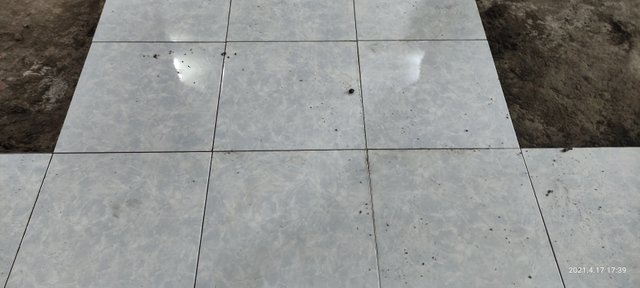 ---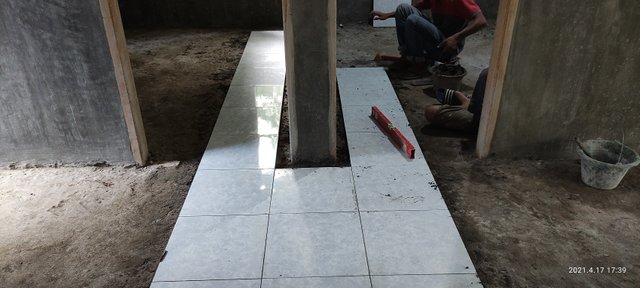 ---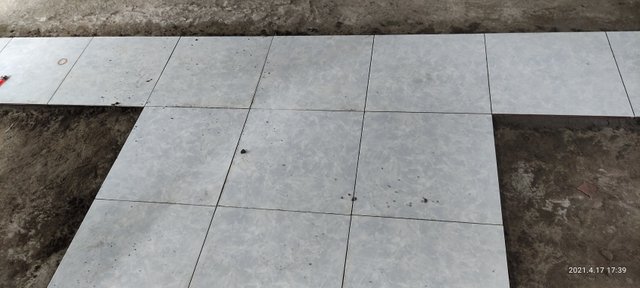 ---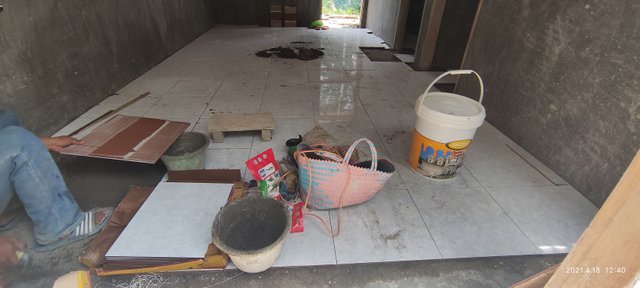 ---
INSTALLATION OF CERAMIC FLOOR IS COMPLETED
---
Below, you can see, the tile floor installation has been done properly.
---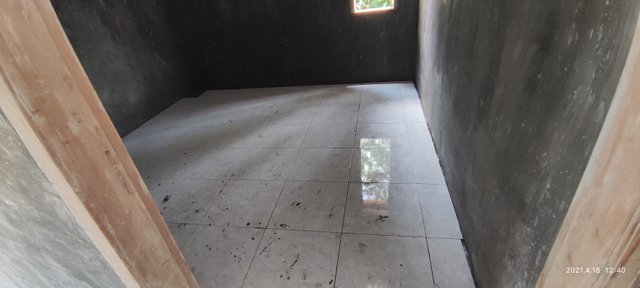 ---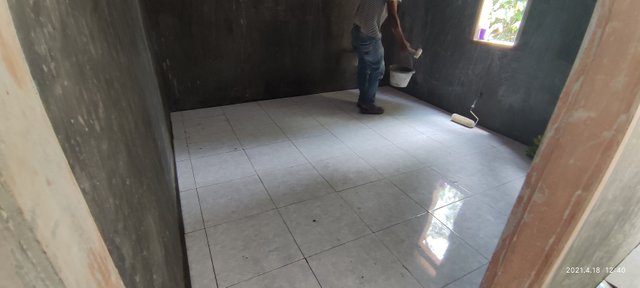 ---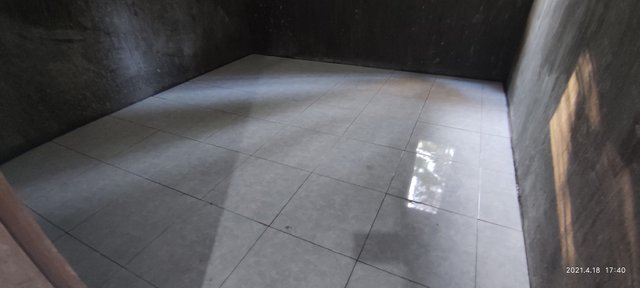 ---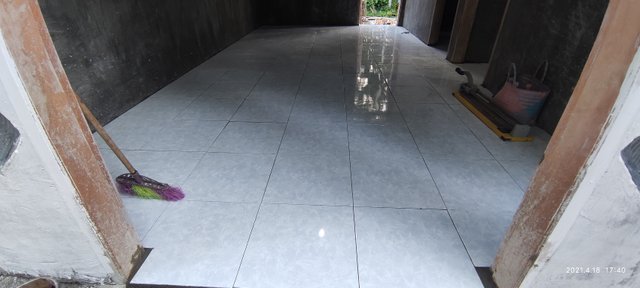 ---
MATERIAL PREPARATION AND HOME PAINT
---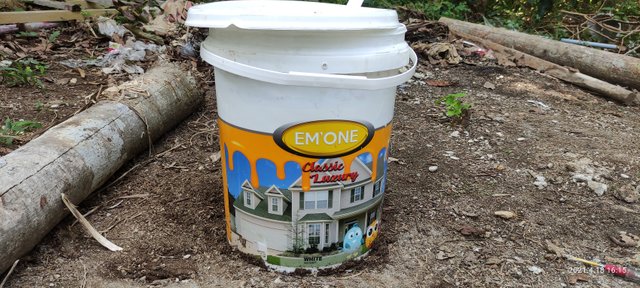 ---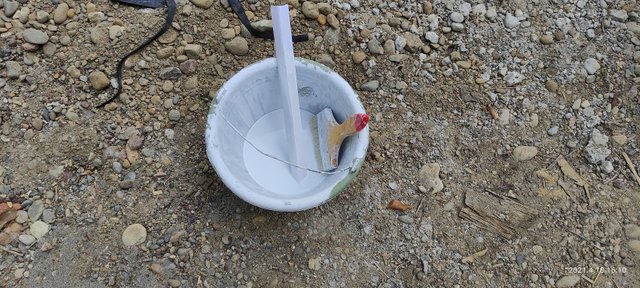 ---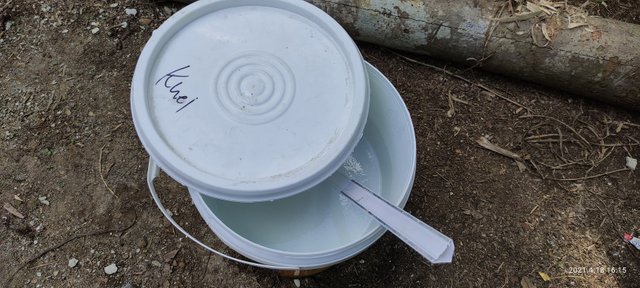 ---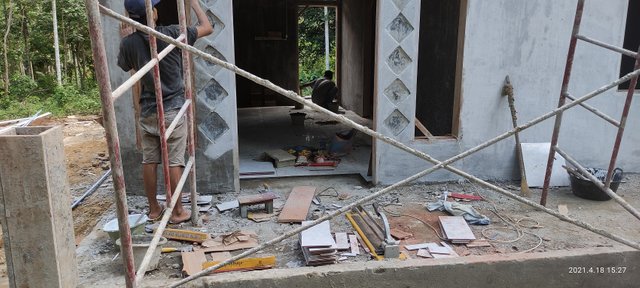 ---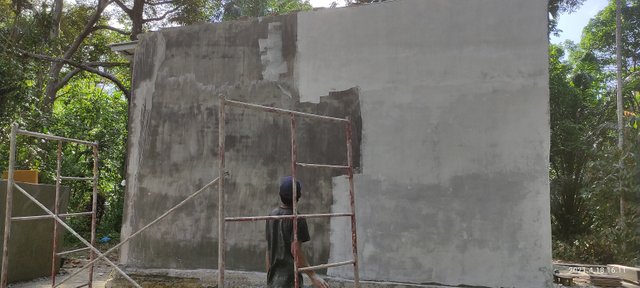 ---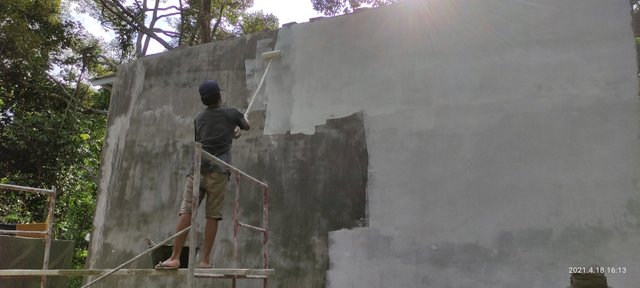 ---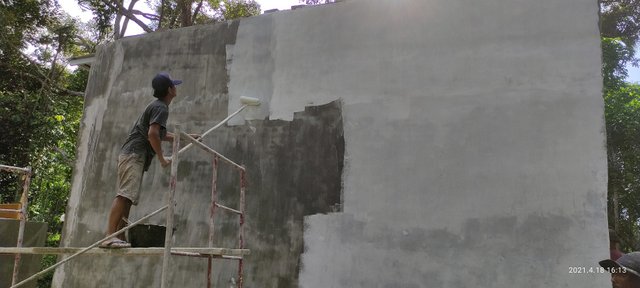 ---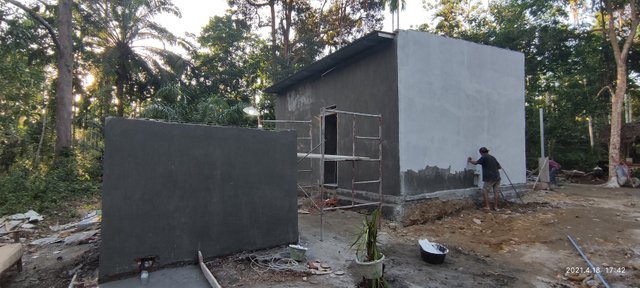 ---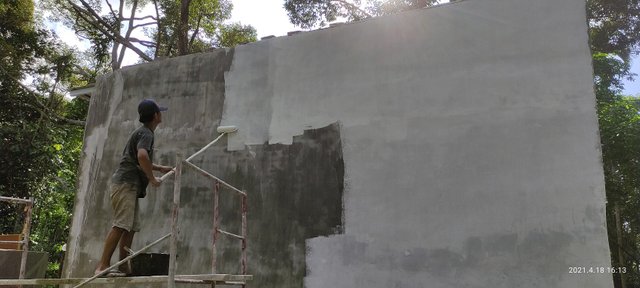 ---
HOME PAINT STILL IN PROCESS
---
Below, you can see, the house paint percentage is in the process of being worked on, from a different angle, and there are some pictures that are still in full execution tomorrow.
---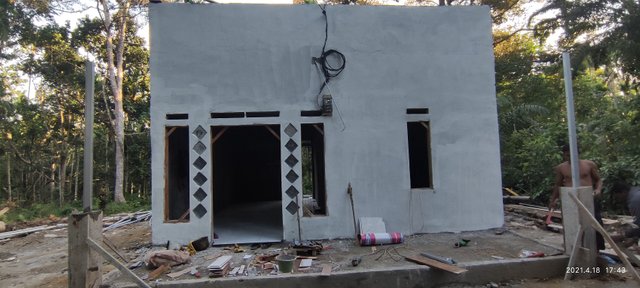 ---
BAHAN BARU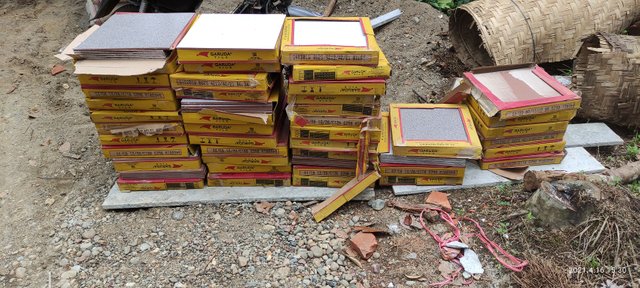 ---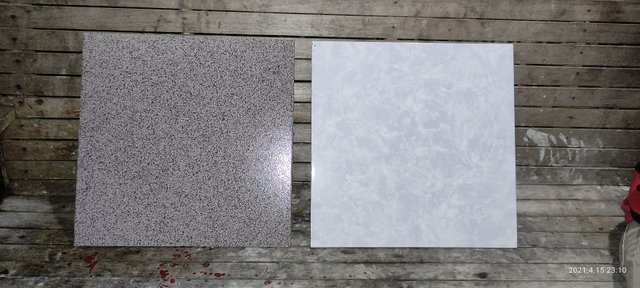 ---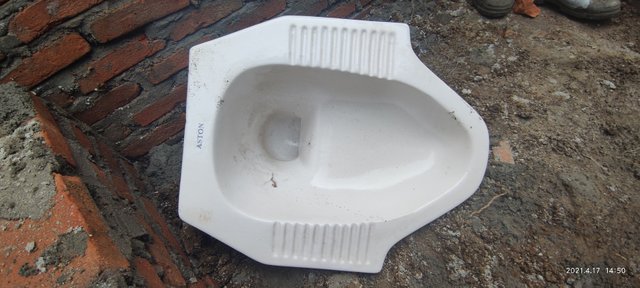 ---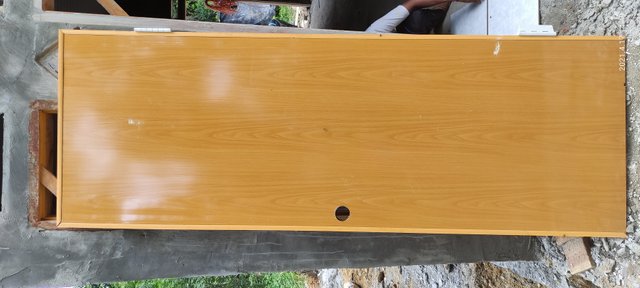 ---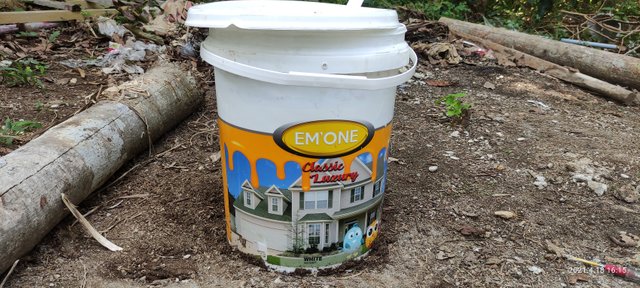 ---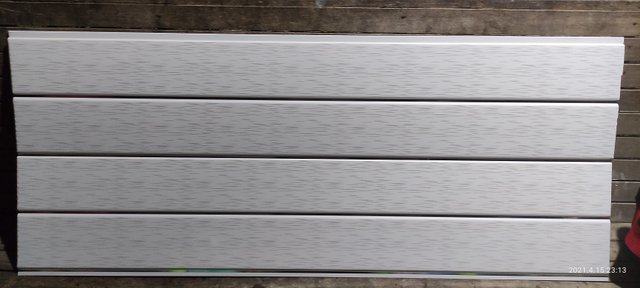 ---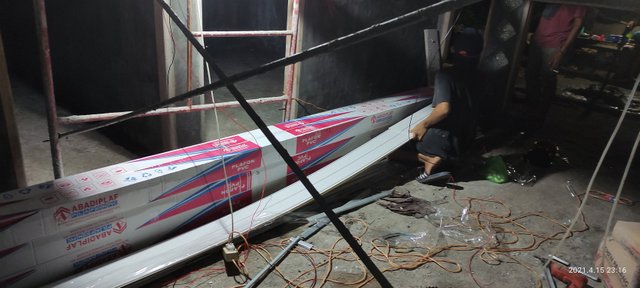 ---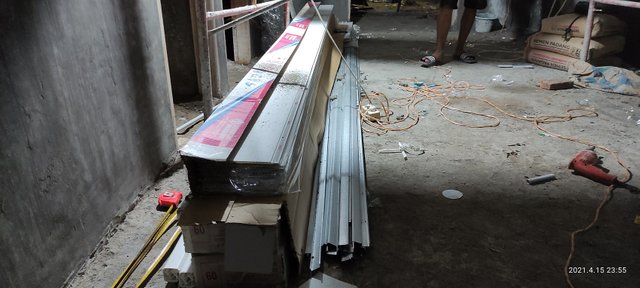 ---
To be continued on: April 19, 2021**
---
Monday was the date to be exact. 19 April 2021.
This whole homework enters the stage of installing doors and windows, after this work is completed, then the next day, the completion of certain parts, which are not neat, will be tidied up as a whole.
only as a final information, after this work is finished. in the next post, will be posted specifically, the process of building this house, declared complete.
---
Information
---
All additional costs, will be paid directly in advance by the person in charge of the field, namely @ sultan-aceh with the permission of the main supporters @xpilar - @dobartim and @stephenkendal, while waiting for payment for the next post.

All problems with the cost of building this house, will be posted separately, for more clarity and detail. in using real-world Post, Donation and Direct Donation fees.
---
INFO COST DETAILS
---
1 . DONATION WITHDRAWAL DETAILS
2 . WITHDRAWAL DETAILS
3 . Details of the Provisional Development Budget
4 . Proof of Purchase - Invoice
Information :
All Cost Details, are in total calculation, and will be notified, in the next post, this is because the construction process is still ongoing . DATE . 14 April 2021
---
Hello Steemians All, I hope you have seen it, the overall progress in the construction of this house, through the picture above, hopefully in the next few days, this house, is ready to be occupied by our brother @tailah.bayu.
---
I represent @sultan-aceh and members of the Aceh Team, @WorldOf Xpilar community, to convey thousands of thanks, to those who have supported all of these activities, both in the real world, online, enthusiastic support, and prayers.
Requesting assistance from:
Team Steemit
All home-building investors
All steem investors
All Steem users.
Hopefully this project submission will receive support from all parties.
A big thank you, from me representing the World Of Xpilar Community
who have helped in the form of field workers, during this development, including the people of Cot Murbo Village
This is what I can say, for the time being, ahead of tomorrow's next process. "Date. 14 April 2021"
---
Hilsen
@sultan-aceh
Responsible Field - Vote from Home - House in Progress
World Of Xpilar community
---
---
The results of 100% voting on this post will be given to @tailah.bayu and @tailah.bayu, which will be used for the cost of building houses and the purchase of subsequent building materials.
---
Donation List
New Donations Round Five - Vote For Home - Progress
---
---
Donation List
New Donations Round Four - Vote For Home - Progress
---
---
New Donations Round Three - Vote For Home - Progress
---
---
New Donations Round Two - Vote For Home - Progress
---
---
Donation List
---
---
---
Note :
Donations can be sent to the wallet @sultan-aceh address, and will be sent directly to @taillah.bayu and family.
---
Management
---
---
Development Information
---
---