NEW CONTEST 2021 WORLD XPILAR | WEEK XIV | insects | MACROPHOTOGRAPHY
Hello steemit friends wherever you are ... !!!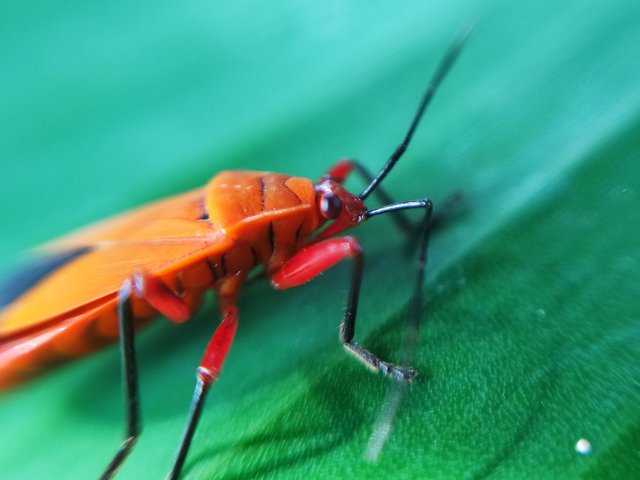 During the day I will post a picture of an animal similar to an insect friend, this wild animal is always avoiding the camera so I am very overwhelmed by it.
This type of insect animal looks so beautiful, many of these animal friends have a red color, but this one is a different color of friends, namely orange
These animals are abundant in small forest forest areas close to plantations, they are very much in the leaves of wild trees in plantations.
The colors on the body of an animal similar to this insect are orange and black, the black color is located at the feet of the legs and also on the top of the back, it looks very beautiful, friends.
This animal also has two black antennae on its face, which is the more beautiful and cute the shape of the face of friends