My Entry for The Promo-Selfie Contest organised by @mister-omortson
Hi Steemit!
I am delighted to participate in the he Promo-Selfie Contest organised by @mister-omortson.
I think that this is a simple and informative contest, as with its help you can get acquainted with participants from all over the world, as well as learn about the sights that are located in their area.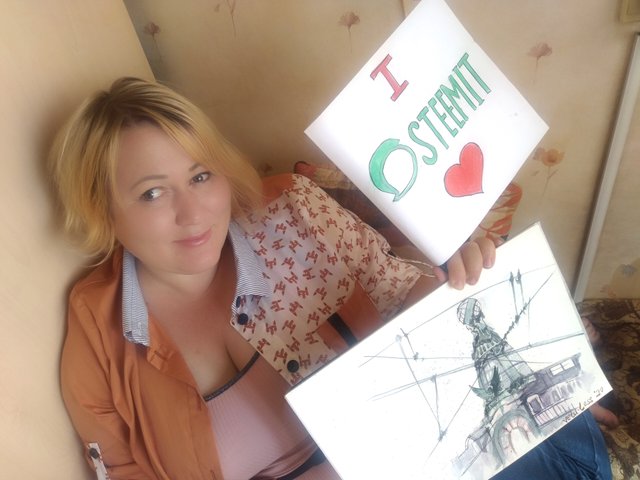 Contest rules
The participant can post his selfie in the commentary under the anchor post or make a post and give a link to it
The participant must take a selfie with the Steem logo
The participant must take a selfie either against the background of the symbol of his city/village/country, or against the background of some well-known/little-known landmark. If this is not possible, participant can use a picture/poster/photo wallpaper of those. Any creativity is welcome!
The participant does not need to upvote, resteem the initial post or update post
The participant need to use #promo-steem and #promo-selfy tag
If possible the participant could share the type of your camera, settings that he used for the picture
The participant can submit up to only one entry
So, I needed the Steemit logo. I decided that I would draw this and make a flag. I used the logo that is located in the upper left corner of the Steemit website.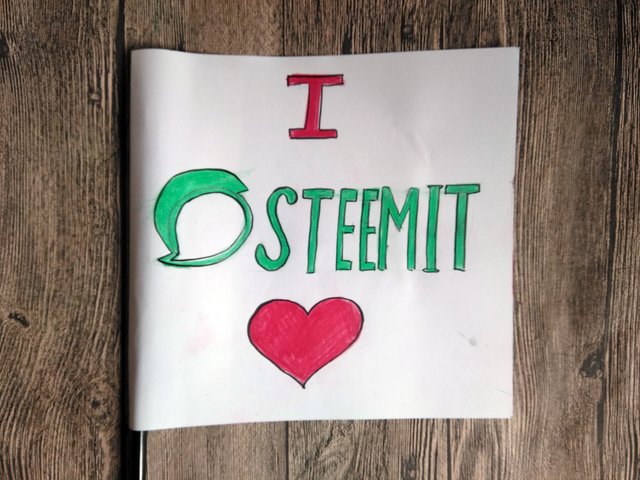 I decided to choose an landmark building for the contest. This is the Singer House, which is located on the main street of St. Petersburg - Nevsky Prospect. This building was built in 1902-1904. The building was created in the Art Nouveau style, but also has baroque elements. On the roof of the building is a glass dome with a ball supported by sculptures.
Now it houses the city's central bookstore and offices. Its unofficial name is "House of Books".
This place is a landmark for city residents and tourists. Next to the building, they take photos and make appointments. I love visiting the bookstore and admiring the glass dome at any time of the year.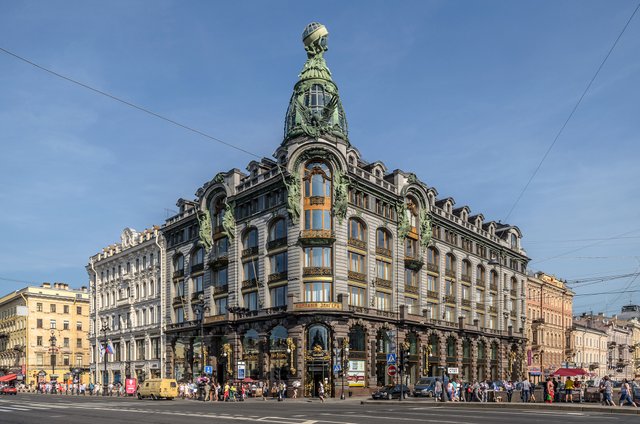 I drew a watercolor sketch of the building to use for the contest.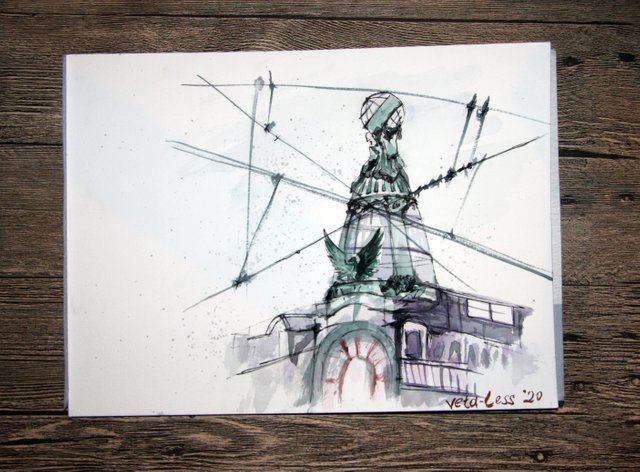 Drawing process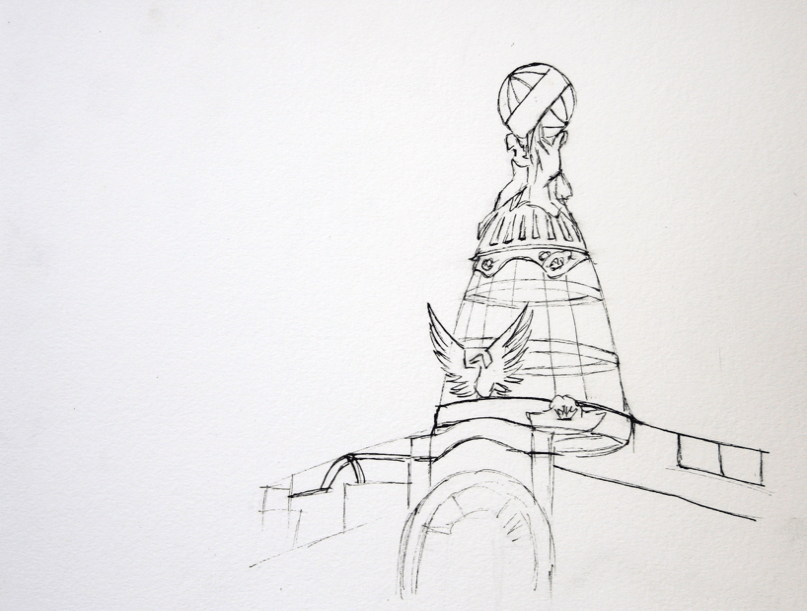 Another selfie, out of contest )))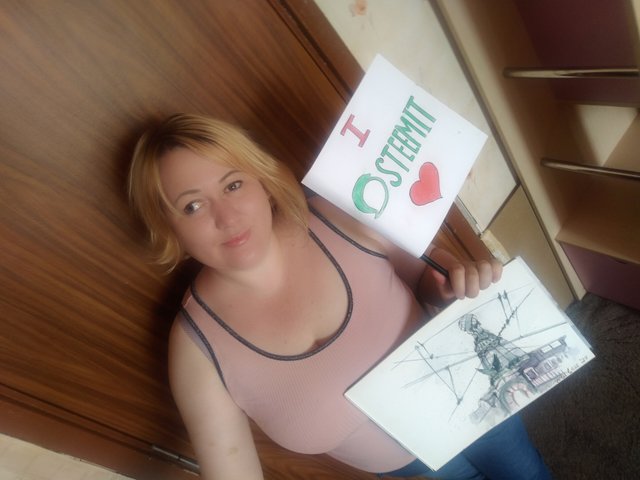 Cheers
Veta