Do you like Sports Betting? "Steembet" is now live on Steem Blockchain!
The alpha version av Steembet runs on top of steem blockchain and is in a test period and Calls for Alpha testers to test the game system on steem.
In the final version you can bet on various sports, including football, cricket, boxing and much more
play the video

How to bet?
When the
Write your username and click login, you need to have steem keychain extension installed in your browser, when you type your username and click login, steem keychain extension will open and you must authorise it.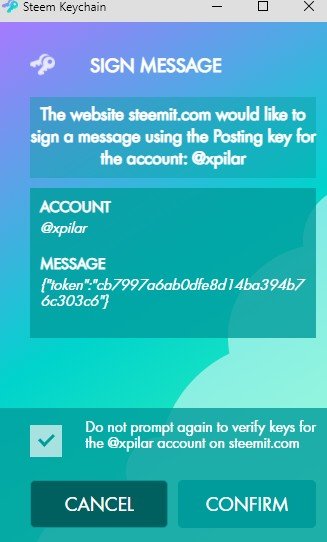 Click the little tab in Steem Keychain to auto so you do not have to accept every page before it loads

You can select which sports you want to bet on in left navbar.
When a game is choosen, you can select which team you want to bet on.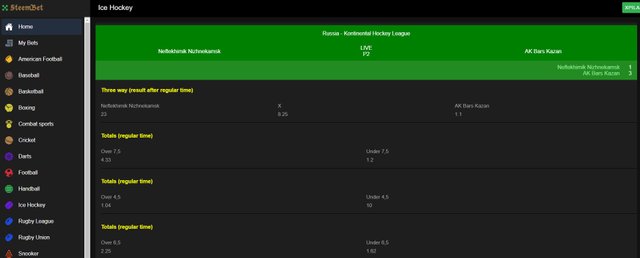 You can now enter your bet amount and bet.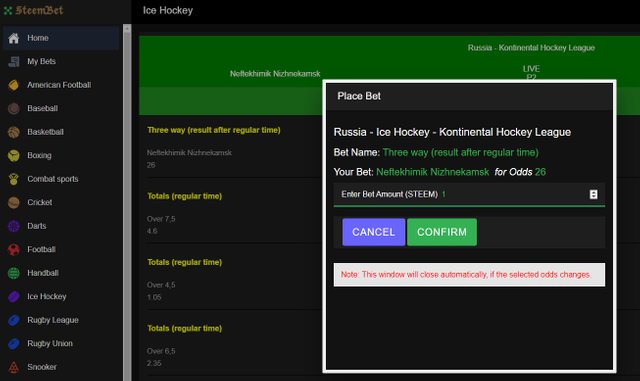 When you bet, your bet status will be shown in mybets menu after a few minutes.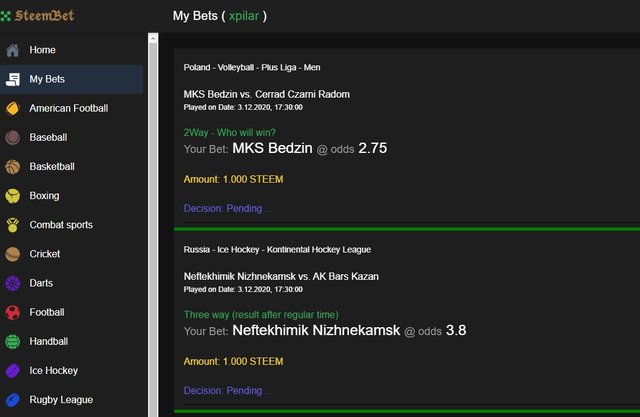 Do not send steem from your wallet via memo, the system automatically registers it from "Steembet" to your wallet
It takes a few minutes before your bet is visible on your Steem Wallet

Good luck
Here you can read "steembetio" feedback from those who already play with Steembet
Do you want to make a post about "Steembet" and be rewarded for it?
You are free to use the content and my video from posts about Steembet.
Post the post in World of Xpilar select new post
Remember to Select #steembetio as the first hashtag
Leave a link here in the comments field from your post about Steembet
You will then be visited by our trail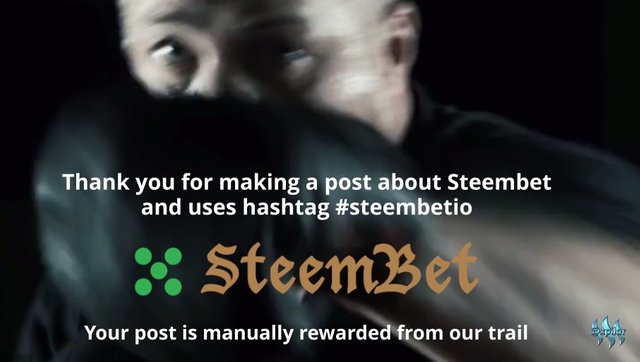 Mobile betting is only available in Yandex browser. If you haven't yet, you can download it and add keychain extension on Yandex.
If you like what @steem-supporter are doing you can vote for him as a witness!

---