Promoting"The world of animals" Great video competition, get ready! Part 6
Tell your friends and acquaintances about the competition
Help us Re-steemed the post.
promotion video made by
@xpilar
Just keep an eye on when the competition starts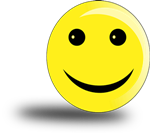 ---
Contest "The world of Animal", countdown started,
keep up with each day for more news about the competition
Must be posted from "WOLRD OF XPILAR" Community Page
There are many prizes, 2000 STEEM can be won in the competition
The "world of animals" competition will last for 8 weeks and for
each week of competition there will be 3 prizes.
Steem Society decides who wins each week
1st place 100 Steem
2nd place 50 Steem
3rd place 25 Steem
After 8 weeks of competition,
anyone who submitted a video will join the main finals.
Steem Society decides who wins in the finals.
The prizes in the final are:
1st place 300 Steem
2nd place 200 Steem
3rd place 100 Steem
But for the contest we need you to post: YOUR OWN VIDEO
All the videos will be checked before for plagiarism,
do not use other people's video
---
---
---
INFO:
Minimum duration 1 minute on video create your name @ ...... and WORLD OF XPILAR COMMUNITY in the opening video
We give you the opportunity to produce and post up to
5 videos max for each weekly contest per participant
We wish you good luck!
---
---