WORLDWIDE CHALLENGE TO CELEBRATE THE 4TH ANNIVERSARY OF THE STEEM BLOCKCHAIN
I created a digital image for STEEM BLOCKCHAIN ​​4 YEARS BIRTHDAY according to my own thoughts and imagination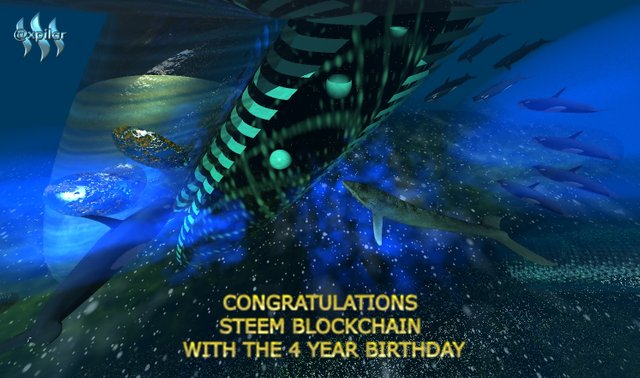 Digital art made by @xpilar
See the picture better CLIK HERE, view full size
I started my journey in STEEM BLOCKCHAIN ​​July 2016.
Throughout that time, I have made friends all over the world.
I posted travel letters and videos, photos and wrote many posts.
I have made many friendships here and without STEEM BLOCKCHAIN ​​I would not have known them. Want to list you all here, but then the list of friends will be very long. I would like to thank all of you who are my friends for making me come here every day and enjoy you.
Often I read many good articles and I almost forget to post myself. Hehe, the hours fly by. For those who know me, I am interested in art, drawing, nature and I love old architecture, old sailing ships. And those who follow my competitions also know that I produce a variety of digital images, such as what you see above. Throughout my time here at STEEM,
I have sponsored several projects and competitions.
Together with @sultan-aceh we have also run many competitions for the community and released many major prizes in recent years.
@sultan-aceh has a special story to tell you, some of you know it. I am sure he will retell his experience to you and what STEEM BLOCKCHAIN ​​has done for him and his family
WORLDWIDE CHALLENGE TO CELEBRATE THE 4TH ANNIVERSARY OF THE STEEM BLOCKCHAIN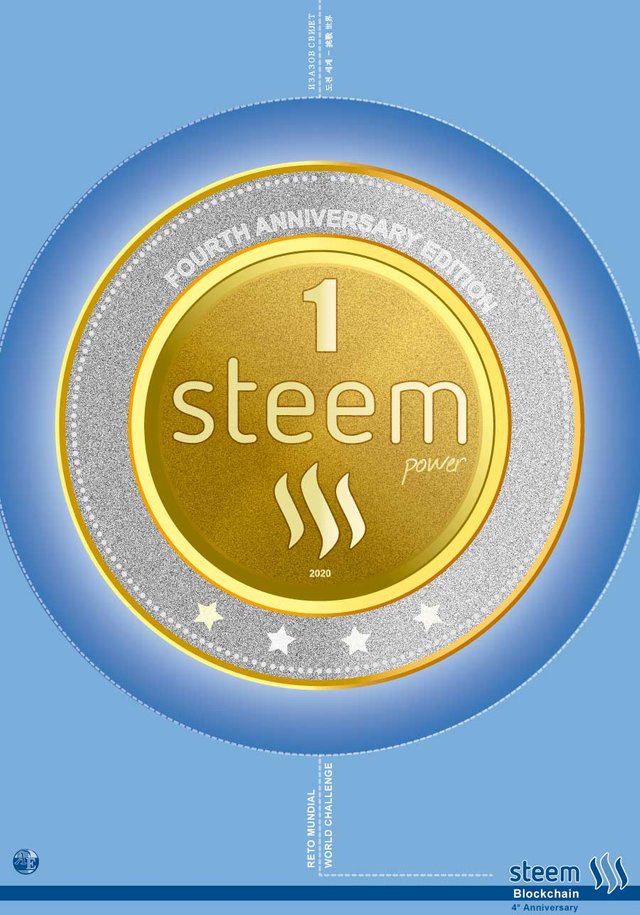 I challenge everyone to join now in writing your story and I also appreciate you posting in our community WORLD OF XPILAR
In March 2016 the Steem Blockchain begun his operation, in the month of April of that same year the first witnesses (block producers), investors and bloggers started their journey on this blockchain. Steemit , was born and this is now excactly four years ago. To celebrate this wonderful event, we invite the entire community that loves, lives and breath Steem to participate in a global challenge. Be yourself, tell us your own story on this wonderful and unique technological platform, that has given a new meaning to all of our lifes. We want to read your story and we love to hear from you!
---
This challenge started from the account @enmovimiento with the aim of celebrating the four years of Steem Blockchain, if you want to know more about this challenge enter the post RETO MUNDIAL CUARTO ANIVERSARIO DE STEEM BLOCKCHAIN
---
---
---
---