My new painting is "The Forest". Painting process.
Hi guys! My new painting "Forest".
It was very difficult for me to draw the forest. In general, I don't really like to draw things like trees. But I wanted to draw a forest for a long time.
It took a lot of time for this picture. About a month, if not more.
Material: acrylic paint, canvas (caton) on a wooden stretcher.
This is my first picture in which I painted a forest.
Probably, when I forget a little how hard it was to paint this forest, then I will be able to paint another similar picture. I plan to write: leaves, just a sky with clouds and the sea.
And I also want to write winter)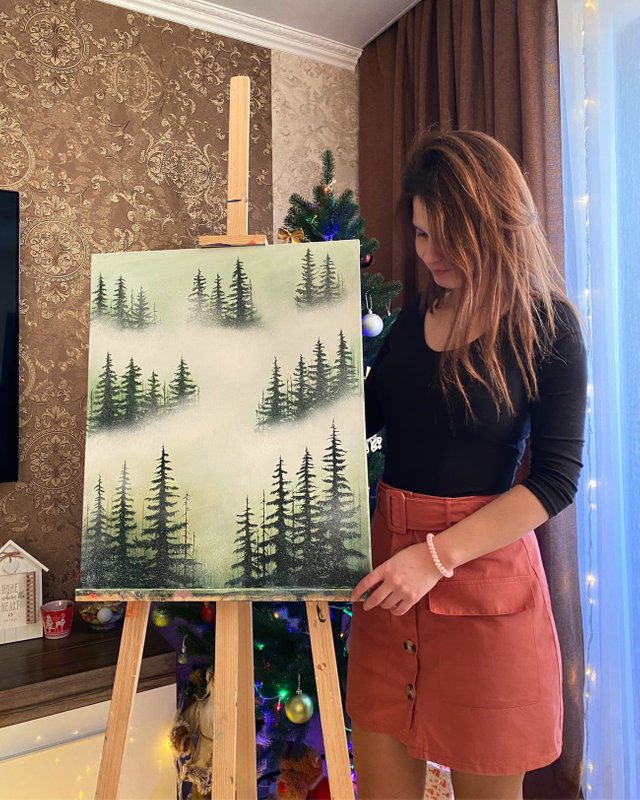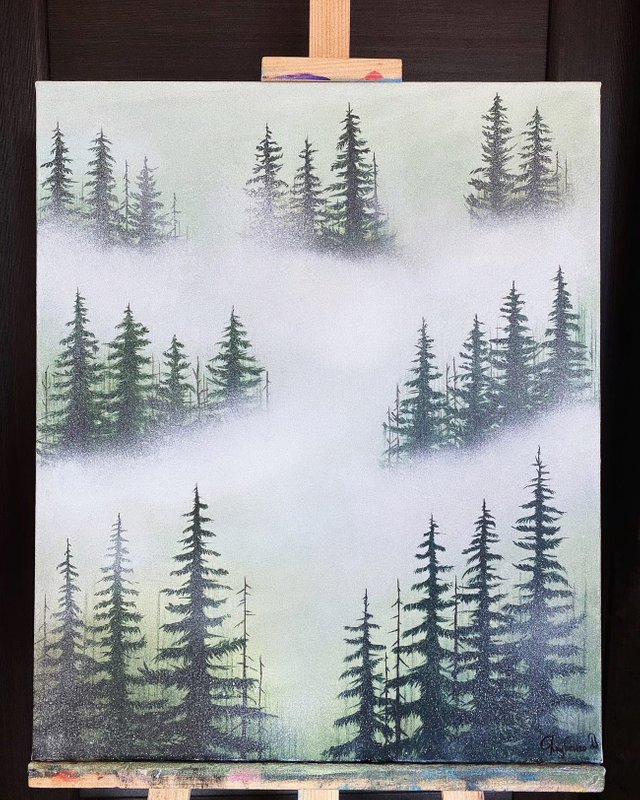 Small drawing process.
(I showed you some photos from the process).
I paint with acrylic.
For this painting I used materials: acrylic paint, acrylic aerosol, canvas (caton) on a wooden stretcher, brushes of different sizes.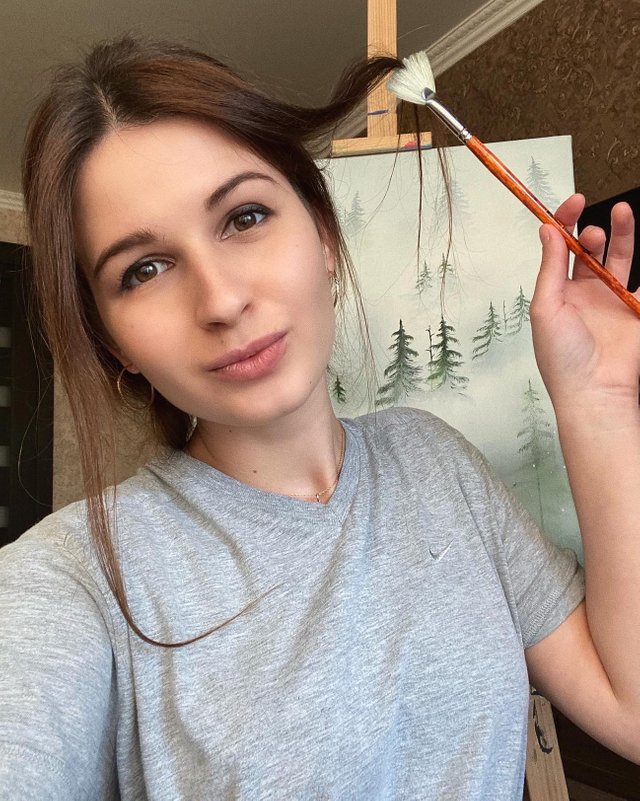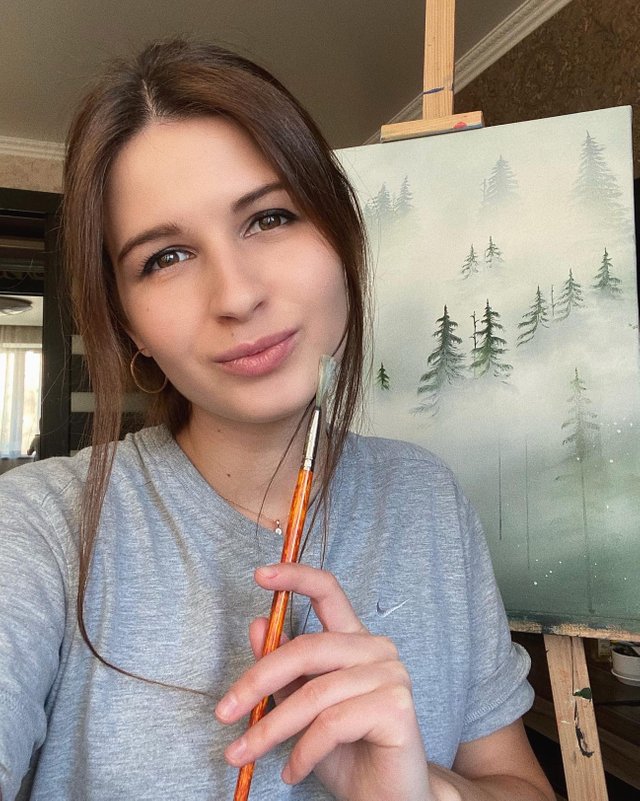 With dark paint, I made markings, the places in which I will draw trees. It was easier for me to navigate there.
I chose a medium size brush for painting trees. In general, this brush is more suitable for painting with watercolors. But it was she who liked me to paint trees.
My palette is wooden. Yes, many will say this palette is not suitable for watercolor paint. But I covered it with varnish on both sides and therefore I have it for a long time and does not deteriorate. The main thing is that it does not lie in the water for a long time. You just need to rinse the palette immediately after finishing work, as well as the brushes. Then I'll make myself a glass palette, after a while)
Fan brush for blending.
The painting "forest" is ready.