My Entry to Show Your Art or Craft Contest
Hello Everyone,
I am glad to participate in the art and craft making contest by @oppongk.
I am a rookie when it comes to photoshopping, regardless I want to show the world my little experience on Photoshop Glow Effect.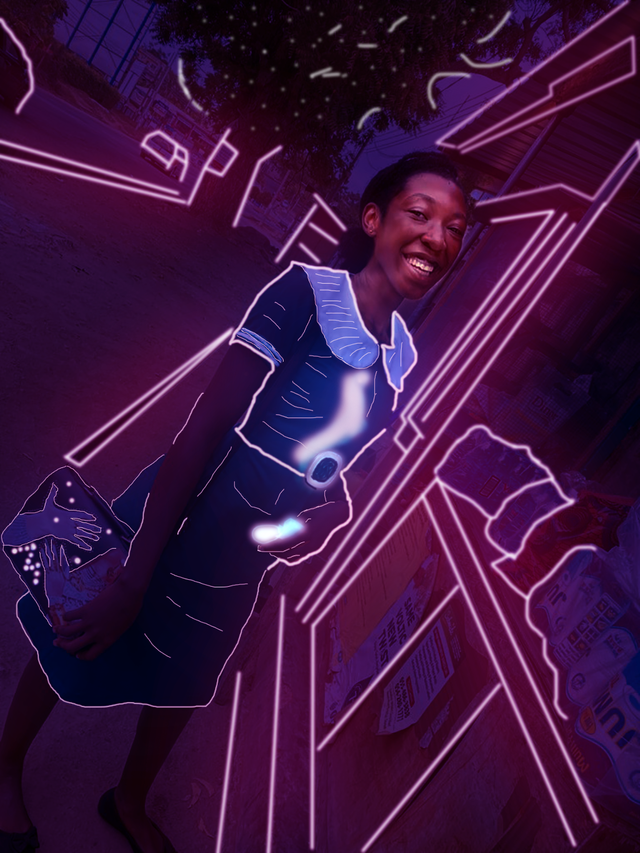 Final Product
STEPS
Open the picture in the editor




Select parts you wish to highlight and cut them out into a separate layer.
Apply Gaussian Blur(Filter) to the obtained layers and change the effect to Linear Dodge
Repeat the procedure for different blurring quantities to bring out the glow.

Open Color Lookup adjustment layer
Select NightFormDay.CUBE
Add Brightness/Contrast effect and increase the contrast to achieve a slightly darker space.

Select the brush tool with "soft round" and reduce the flow below 50.
Draw your glow patterns on the Colour Link Layer

You can add different layers and work on different glow patterns
Apply Outer Glow to the layers of your choice

Adjust the Opacity to suit your choice.

I tried to explain the steps as simply as I can. You can always find a tutorial online to help guide you if you wish to do the same.
Thank you for your attention
cc:
@oppongk