My Steem-Promo At work: Empowering women on the Bockchain
It is indeed a fact that the Steemit platform has been dominated by males than females. Males have exerted an overwhelming influence in crytocurrency than women. Since I joined steemit in 2017 I have seen just few women who are into active blogging on Steemit. Perhaps women don't want to associate themselves with crypto simply because they see it to be "men's business" or game. The trend is gradually changing today as more women are now having a different perspective about cryptocurrency. Thanks to blockchain blogging and social media platform like Steemit that is empowering women to get involve in the crypto world.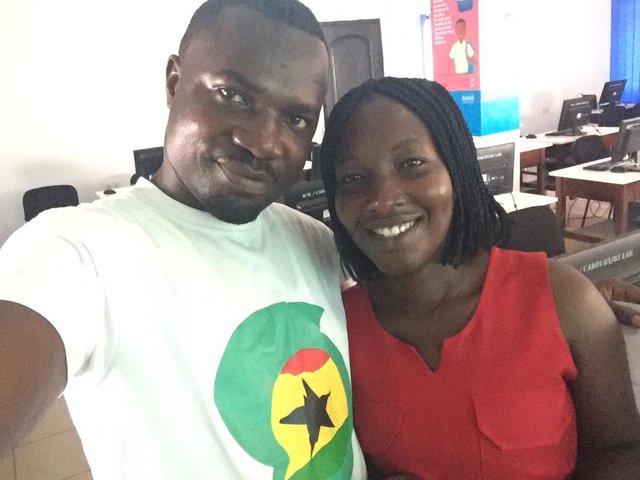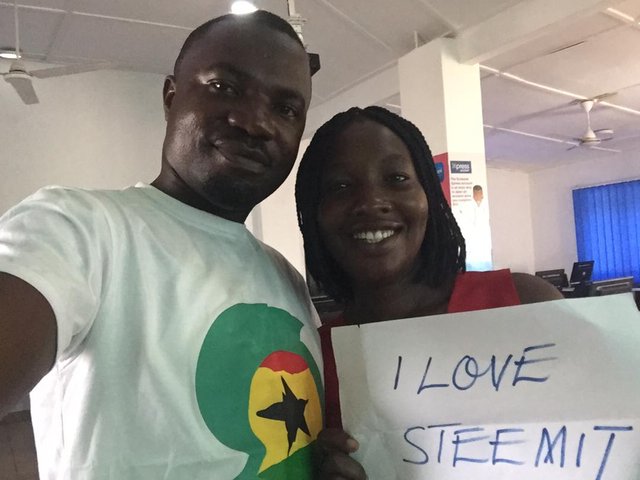 I'm happy to see the kind of work done and promoted by @svm038 of Steem women's Club, a community that is aim at empowering women. With their many activities that engage and empower women, I believe many more women will be more interested to join the Steemit blockchain. Recently my attention has been shifted to bringing more women to Steemit.
Today I had the chance to introduce Steemit to two ladies who are my colleagues at work. My Steem Promo activities have been flexible through the use of projector and the computer at my school's computer lab.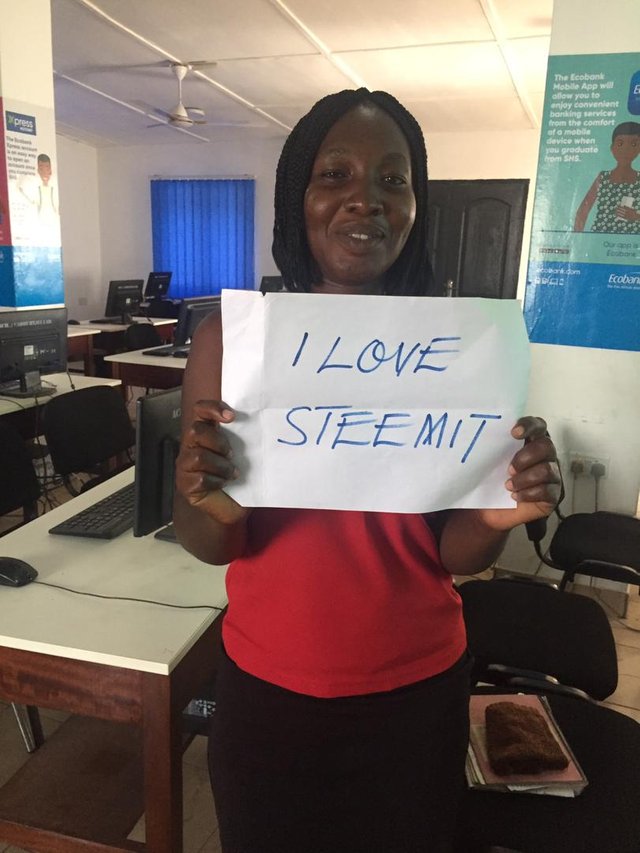 Patricia-@pattie joins us today
After projecting on screen several articles for newcomers, I took them through Steemit education and guided Patricia to sign up with her ID as @pattie.Rhoda will get her account tomorrow.
For now, it's still my duty to give her more education and direct her to informational blogs at @steemblog to read in order to be abreast with the Steemit platform. The days ahead of us will be very exciting as I invite more women to also join us here on the blockchain. I believe they also have a role to play in building and promoting Steemit.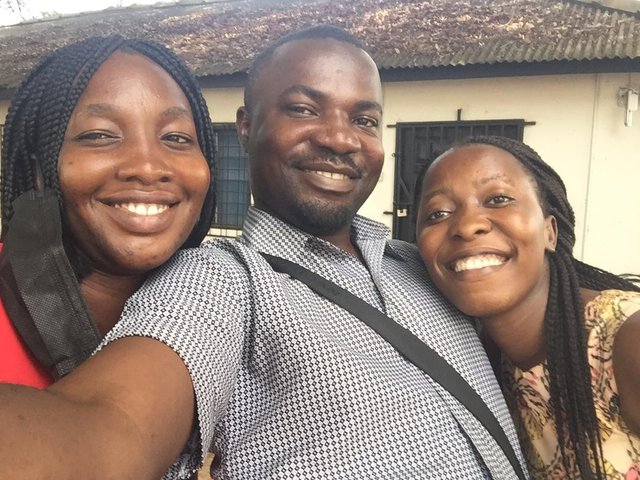 @Pattie-left, @collinz and Rhoda
shout out to the ladies(@magcarnie, @jeeandmee, @elyon, @debbyann) in steem-ghana who are making us proud each day with their work and promo activities