The diary game: My Friday and a little bit of my Saturday's activities: 23rd July, 2021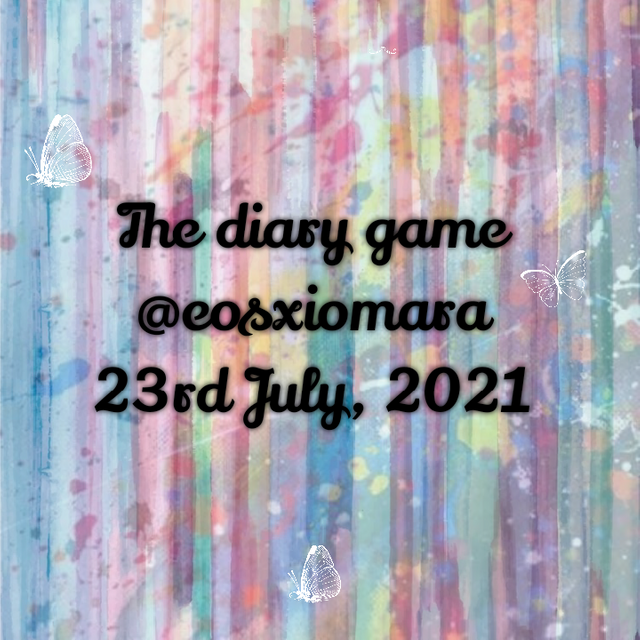 Hello fellow steemians. Hope we are all alive and in good health.
Like I always say, I'll forever be glad and grateful to God for my life and the lives of many others. It's always been a blessing to be alive and part of the world. I hope you feel same too.
The last time I talked of my activities was like 8 days ago so I've decided to write about what went on this past Friday to you guys. I didn't really do much on Saturday. I was indoors the whole time. I watched movies and played games. I got visited by my pals @blayforson and @solomina and one other guy who isn't on steem. I went out in the night to get some food too. That's all to say about my Saturday. It was really short unlike the Friday which I want to talk about.
We had already been informed the previous day that there wouldn't be any lecture on Friday so I woke up quite late, around 9am.
When I woke up, I did some cleaning around the washroom and the corridor and went to wash myself and brushed my teeth after.
I listened to some Vocal Gaither songs for like two hours. I really love listening to this vocalists. As a singer myself, I get inspiration from them and try to better myself.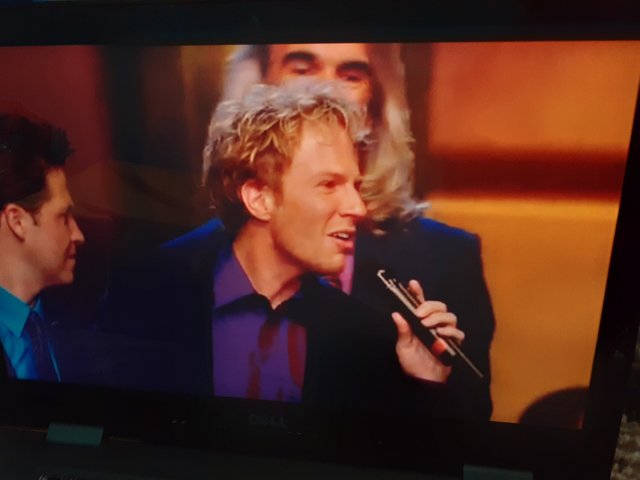 If you love gospel, you'll love them
I then got myself some food to eat. It was common porridge and bread. It wasn't bad or good. It was just what it was, food. I ate till I got full and discarded the rest.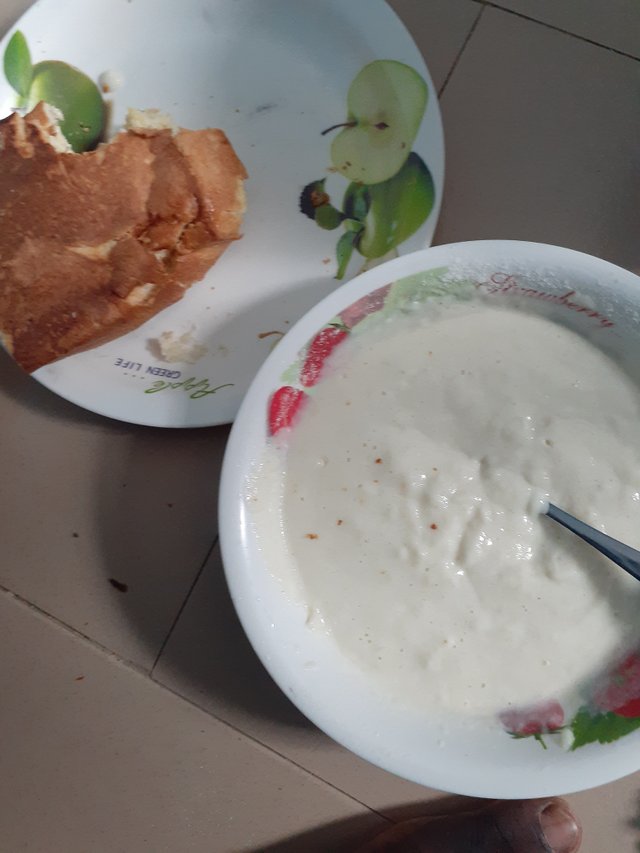 Breakfast!!
I really don't have appetite now but I've got this medicine which is really helping me bring my appetite back but it seems it was getting too much when I started taking it frequently, almost everyday. I started eating a lot and I'm not that kind of person interested in putting up weight so I've stopped taking the meds for some time.
After eating, I went out of the hostel to meet @blayforson. We moved around quite a lot before finally deciding to visit @solomina.
But on the way, we met a few familiar guys whom we chat with.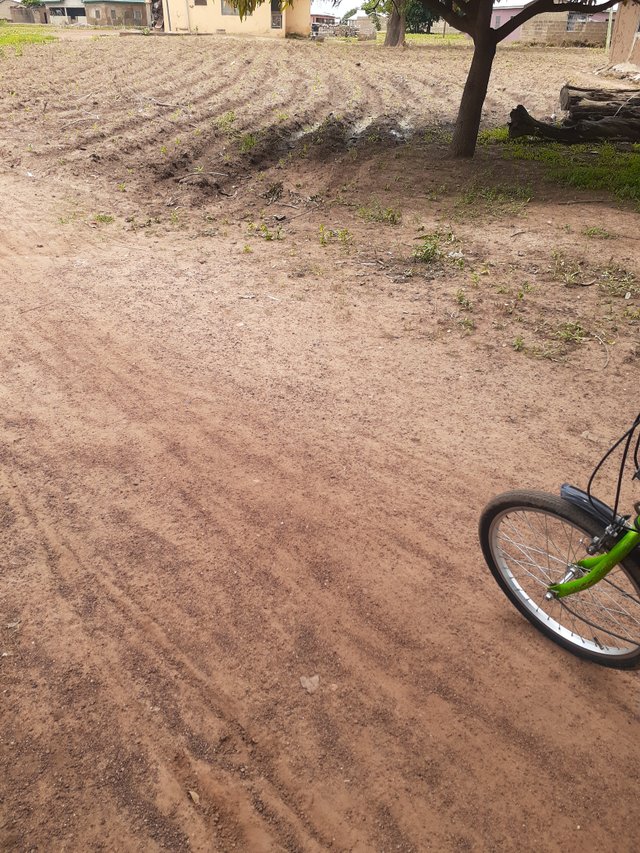 on our way to solo's hostel. My guy was having a chat with a man, I just couldn't take a shot of the man. I didn't know how the would react so i took this pic
We then went to our course rep for some clarification. We spoke for like 30mins before leaving for solomina's place.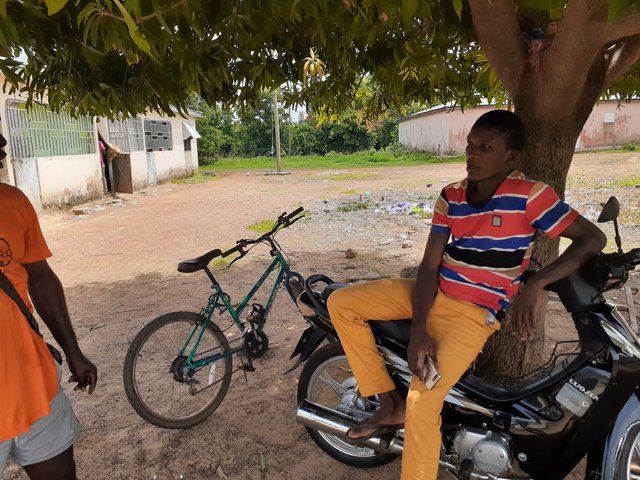 having a chat with the rep
He was inside his room when we got there.
As usual, we talked about a lot of things going on. And because we all do the same program, our conversations are mostly similar and centred at one point.
We talked about soccer too. Transfer updates and all that.
After the chats, we ate some food he had made.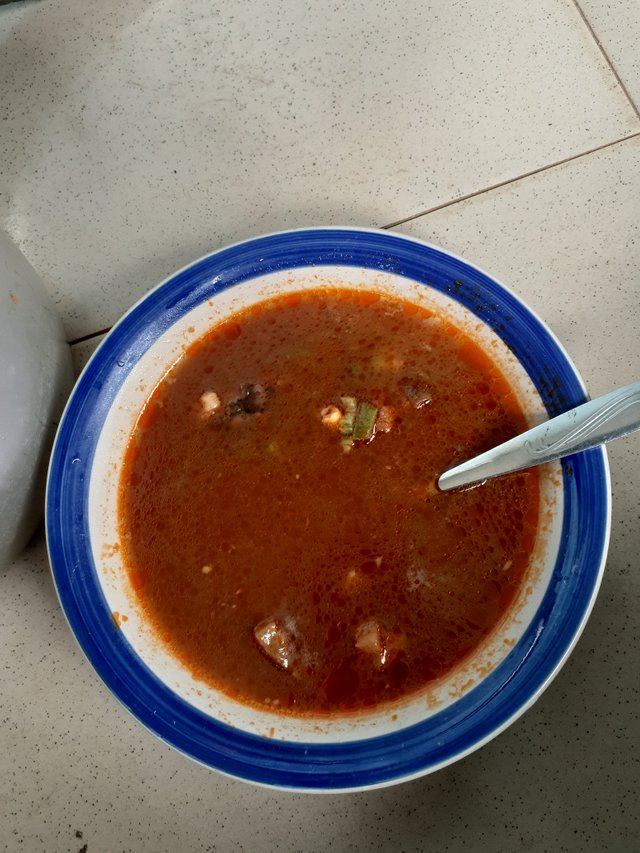 some chevon soup
---
After the food, the place got a little boring so we had to find something else to entertain ourselves.
Luckily, @blayforson found some playing cards and played with one guy at the hostel.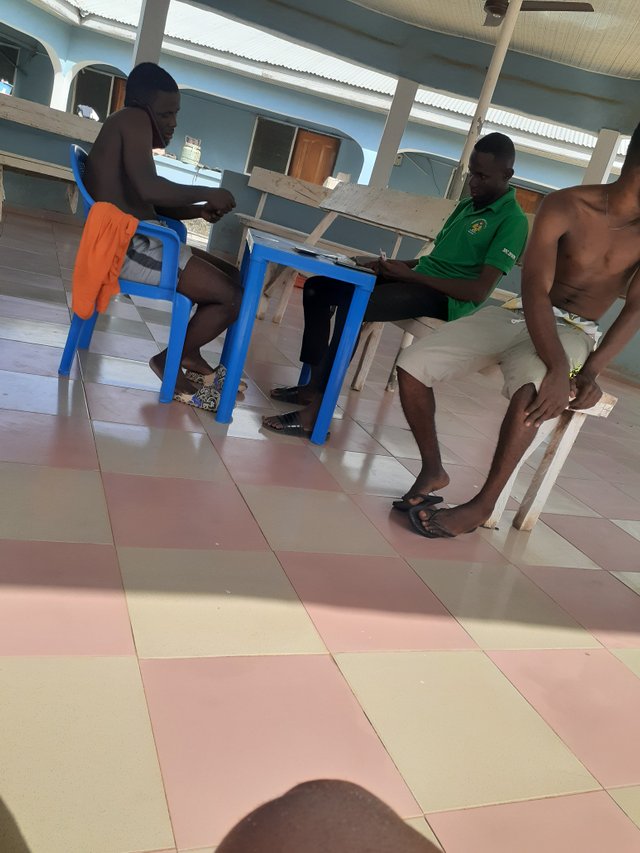 he played cards while we focused on the FIFA
Solo and I also got a guy's laptop with FIFA21 installed on it so we sat our asses down and started playing.
And I'm not bragging or anything. Solo didn't win one match we played. The game got interesting and it attracted some others guys at the hostel. I played with a couple of these guys, I only lost twice to to two separate guys. The rest were "at my mercy".
A guy scored me the first game so he thought I was not good or something. I actually gave him 7:2 in the next game. He kept swallowing the goals in the subsequent matches; well, he got bored, tired and decided to quit so i let him go😏.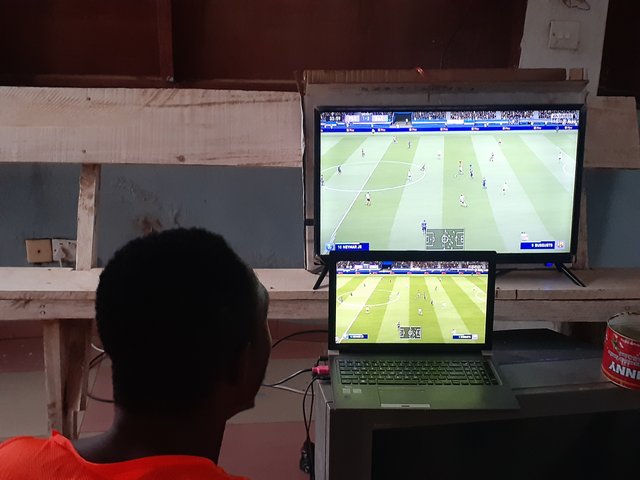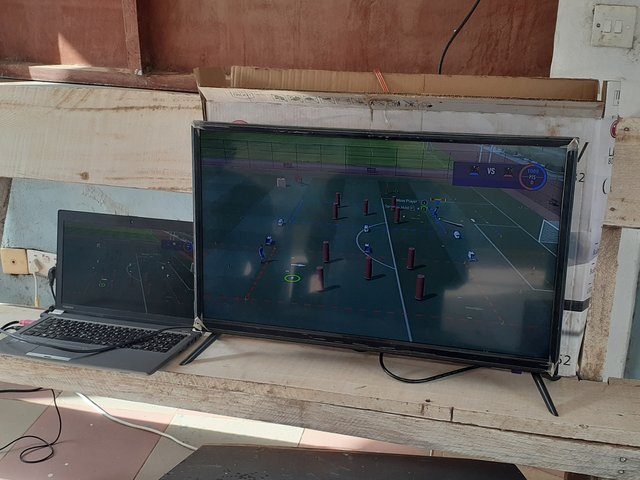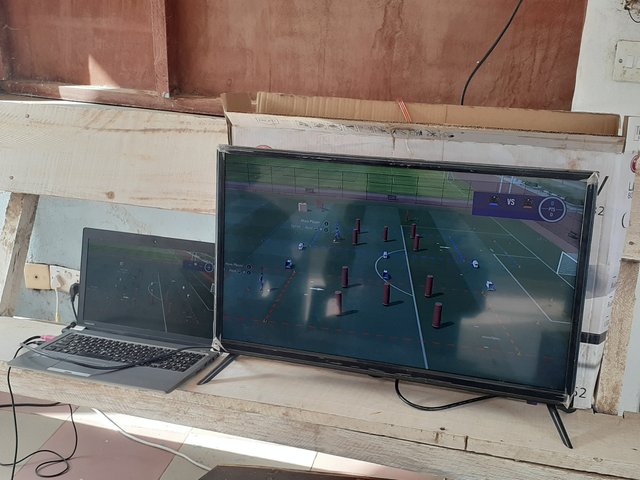 @solomina playing with one of the guys
It was already late by the time we were done with the last game so I left with blayforson.
I came home and showered and found something to eat. I had some veggies so I made myself some salad and ate along with some rice in had cooked earlier.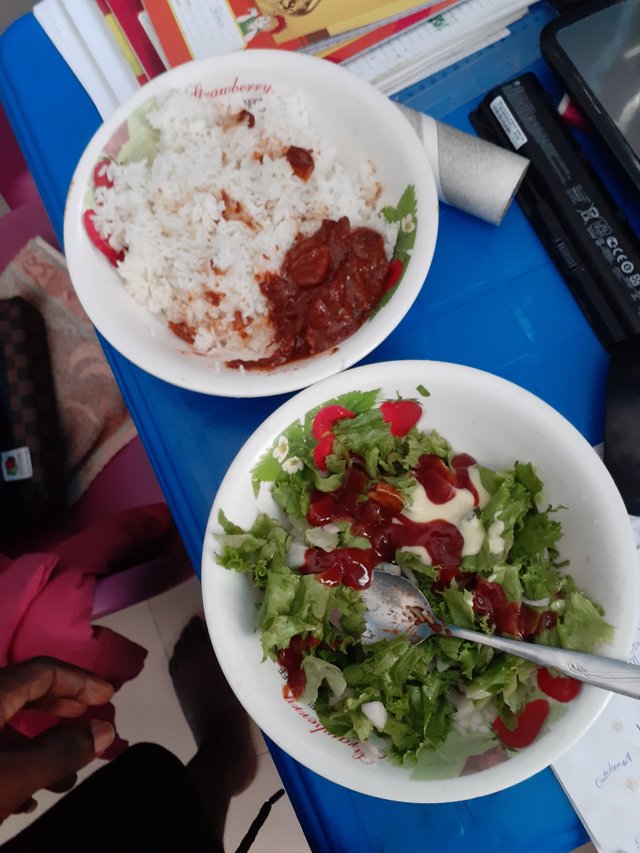 what I ate for supper
I didn't take my book to learn today or did anything concerning my studies.
Today was a day completely for entertainment and relaxation.
The week had already pressed us enough!.
So that was how my Friday and a little bit about Saturday were spent.
I hope you read and liked it.


Thanks for visiting and may God be with us all.🌹🙏🏾🤟🏿