FRIDAY AT SCHOOL AND AFTER SCHOOL
Hello
Good morning to all members in this lovely community. Thank God is Friday. Today is the last day of the week and l'm in busy performing my duty as professional teacher. I m doing my learners exams for me to know their strength and weakness. So I set the questions on the board for the learners to write answer them in their books.
LEARNERS WRITING THE EXAMS.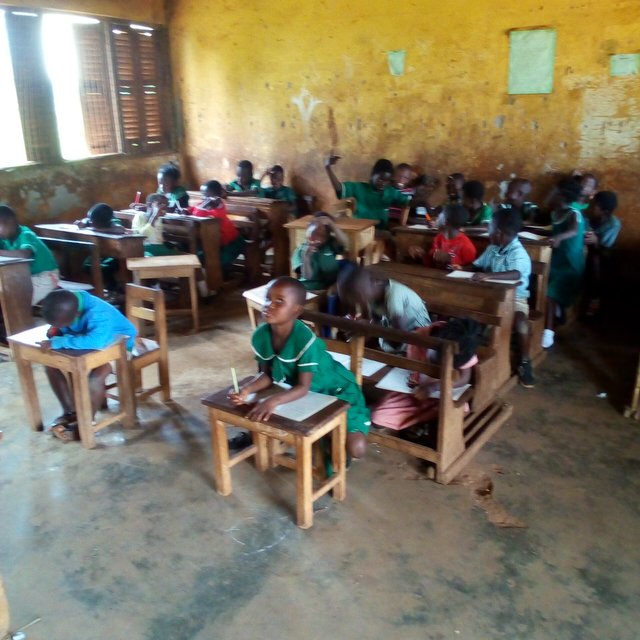 While the learners were writing, I was going round providing the necessary support to aid the learners. Some of them was finding it difficult in writing others too can't see from the chalk board. So when we done with the exams they were very happy to take a picture with me.
LEARNERS TAKING PICTURE WITH ME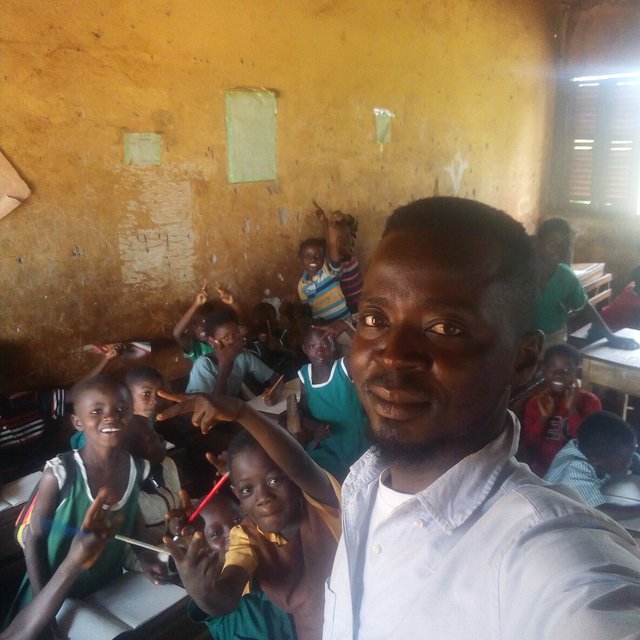 After the exams the learners went out to have some fun.