My Steem Expectations :Steem E-commerce, Steem Tech Hub and Steem Touch . by @magcarnie
I am very excited to share my expectations for steemit in the near future and I believe that very soon these expectations will become a reality.I am looking at steemit being a business center where there can be business to business transactions and business to customer transactions. I'm also looking at the future where we can open a Steem Tech Hub, I believe that through that we can equip people with basic tech needs since technology is taking over the world. Also, bringing up something I call Steem touch. Stay tuned as I elaborate more on my expectations for steem.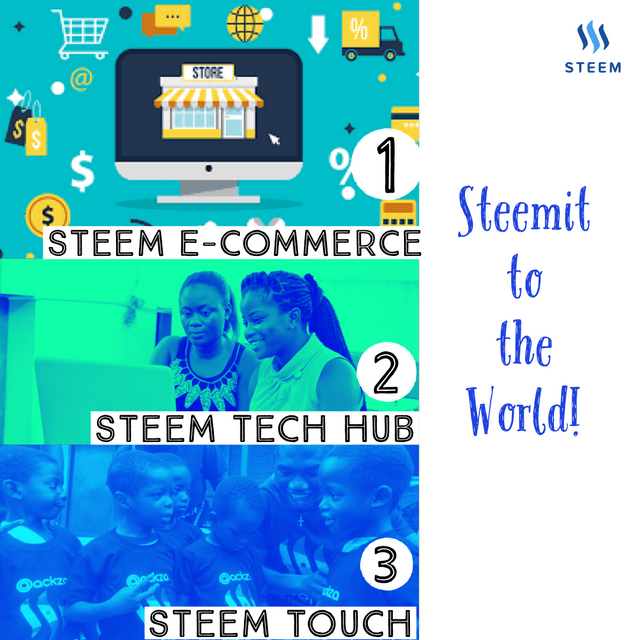 My Expectations for Steem
1• Steemit E-commerce(Buying and Selling on Steemit and Making Payments with steem)
I am a business woman who sells fruit juice, yesterday I transacted a business with a customer who is a steemian and I asked him to pay for the services through steemit because to me steemit is a secured means of payment . Buying and selling will be so much easy and secured. I'm looking at we signing up businesses on steemit and also making payments using steem. Aside this being a means of promoting the blockchain, businesses will be promoted as well because on steemit there are different people from different countries and localities. Using steemit for transacting business will be so much secured as well. Bringing businesses on board also means bringing investors on board.
Photo of business transacted using steem as means of payment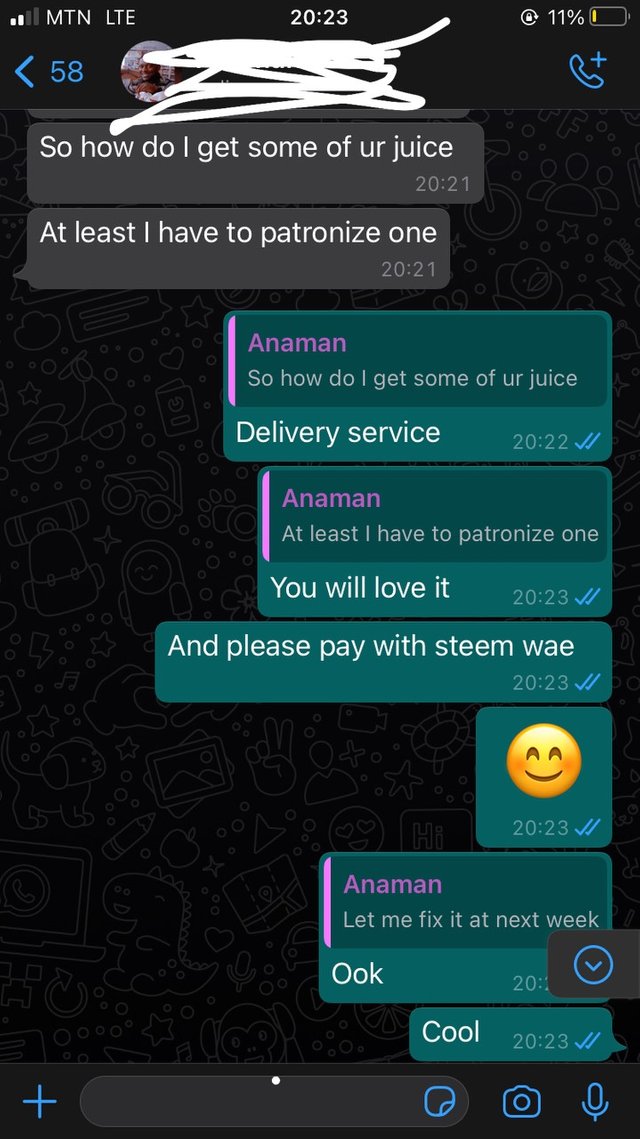 2• Steem Tech Hub(A hub providing tech needs to people)
The world is revolving around technology and day in day out there is something new which is related to technology. It will be very interesting to get a tech hub where bootstrap classes will be organized to give people deeper classes on tech interms of trading online, how to do e-commerce, how to blog and among others which will impact others. Through this steemit can be promoted, we can get more people on board and also people who are trained will become investors to the blockchain.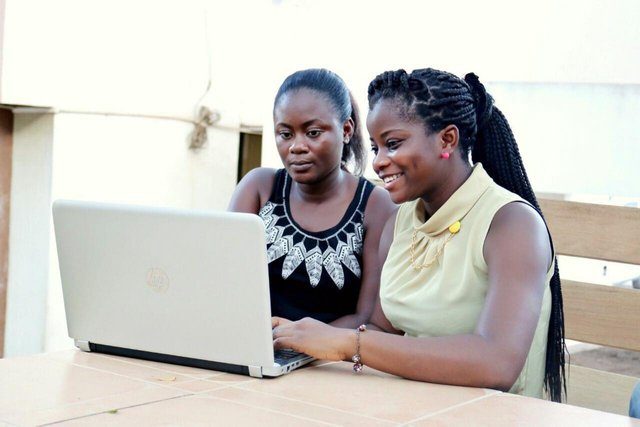 3• Steem Touch(Touching lives with steem)
As a means of also giving to the community and people, I expect that we can also do steem touch where we set a date and donate to people who are in need. Through this we can promote steem and steem will be known for it's good works. I believe
that not everyone can join steemit and be impacted by steemit so for those who can't join because they are young, aged, disabled or have some other disabilities why they can't join and some other people who can't join steemit due to valid reasons. Steem touch will be so amazing and I will be excited to see smiles on the faces of the needy.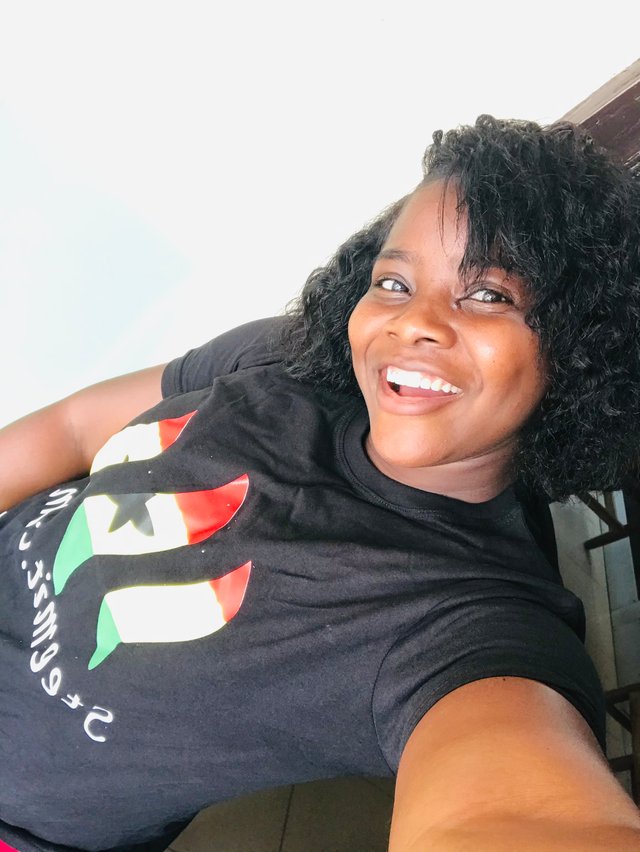 I really love steemit , with passion and love for the blockchain I have presented my expectations.