Crpto and Me: Delegation of 650 Steem Power to @steem-ghana for the Growth of our Community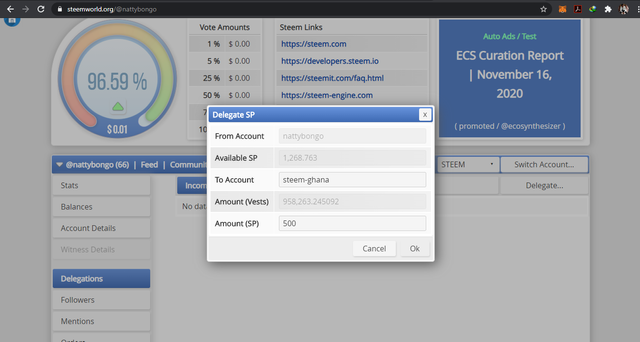 Setting up my delegation
---
In the Akan language there is a popular adage that goes as when we come together as one we stand, when we are divided we fall. There is growth in numbers and just a a single broom stick is easily broken but basically impossible to break the bundle so is there strength in unity. And so i had support Ghanaian community with the little i can offer and although it is not much, it is the little drops of water that ends up making an ocean.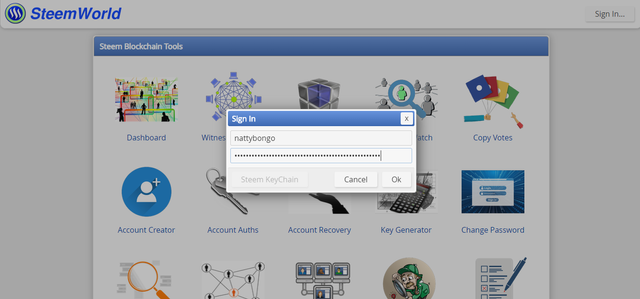 Logging into my account
---
And so i decided to delegate half of the total steem power i have accumulated to the community account to keep us all growing as quickly as possible. I intend to increase my delegation to as my steem power also grows, atleast a 50% total should go into the growth of the community. And i also encourage all steemians to do same and help our community grow and to bring steem to the world and make everyone proud.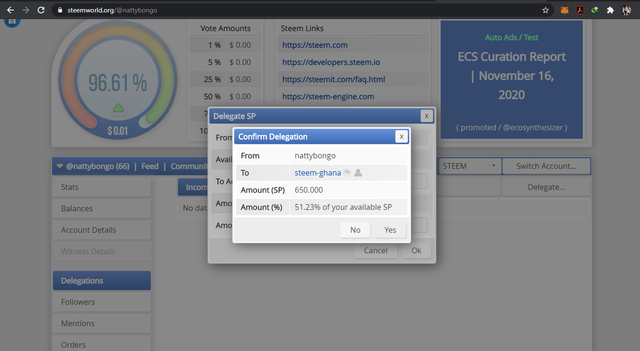 Confirming Delegation
---
Let me wrap up by saying big thank you to the leaders of the blockchain @steemitblog, @steemcurator01 and @steemcurator02 for their love and support for the community. It is my fervent hope that even as we continue to build, grow and recruit you will be with us through thick and thin. A big shoutout to @njaywan and @oppongk for their altruistic service, we couldn't have asked for better leaders, indeed the Ghanaian community is lucky.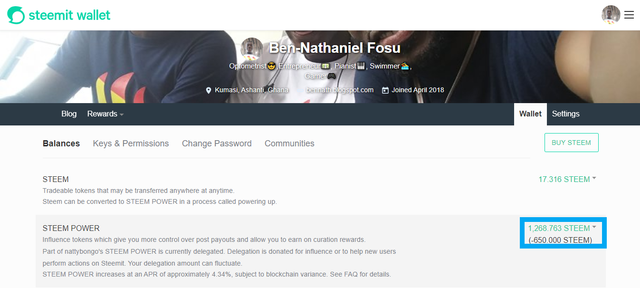 Delegation successful
---
Inviting all and sundry @elyon, @oppongk, @nattybongo, @elliamor1, @menak, @mcsamm, @kofigeorge, @agodaniel32, @janetf to get on board and take our community to the world. Have a great time and thanks for reading.