STEEM GHANA MEETUP AT MAYAGA - WHAT TRANSPIRED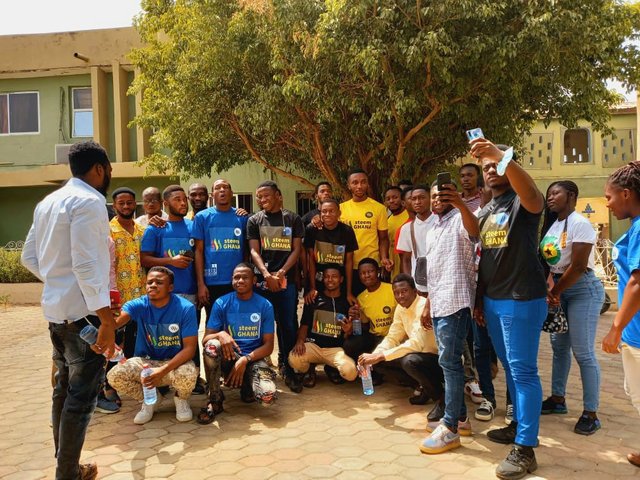 ---
Greetings everyone and the steemit team,
Today, we were able to hold a very successful meetup at the Mayaga Hotel Conference hall here in Navrongo. In this post, I will be giving a full report on what transpired during this event.
To start with, I must commend the efforts of majority of our members for their punctuality at the meetup. This was because, they arrived even before the agreed time (10 a.m), in order for the program to commence early. I and @oppongk spoke on the phone before the event and things were also going on smoothly on their end.
I and @alhajibabajnr went the place earlier this morning to make sure all was set for the event. My main concern was to identify important facilities like their washrooms for our members. At this time they were done cleaning up the place and provided the water and drinks we had asked for.
---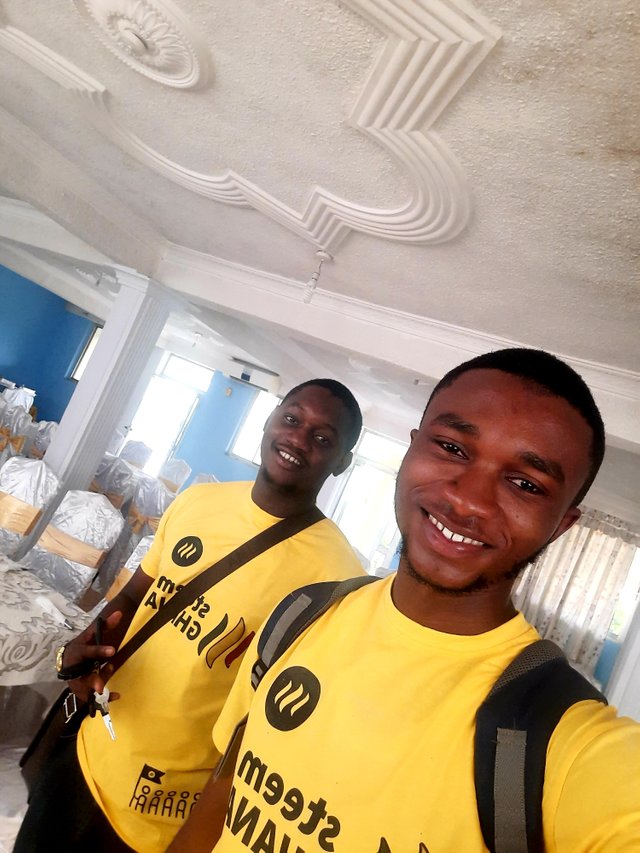 Came early for the final checks before the commencement of the meetup
---

Soon, we had various members trooping in. By 9:45 a.m, all was set for the event to commence and the various presenters were also ready.
@debbyann is quite outspoken so she was going to be our master of ceremony for this meetup.
I also placed emphasis on the efforts our newcomers have been putting in both in their organisational capacity as well as their commitment to the progress of steem Ghana as a whole and assigned these additional speakers; @cherub27, @alhajibabajnr & @farhmade.
The program outline for the event can be seen below.
---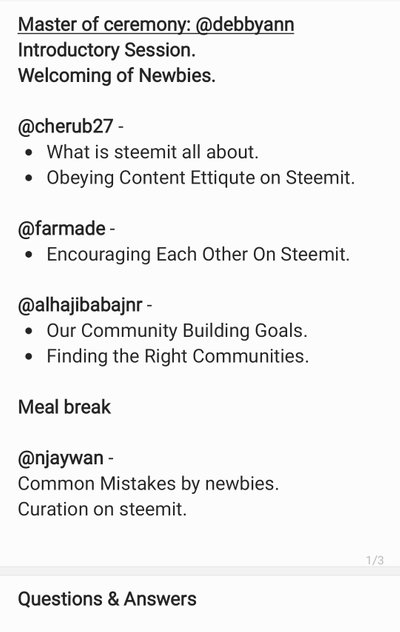 Program outline for the meetup
---

@debbyann commenced the program with an introductory session where we got to introduce ourselves and exchanged pleasantries. This eased the tension within the room and made the newcomers feel comfortable in our midst.
---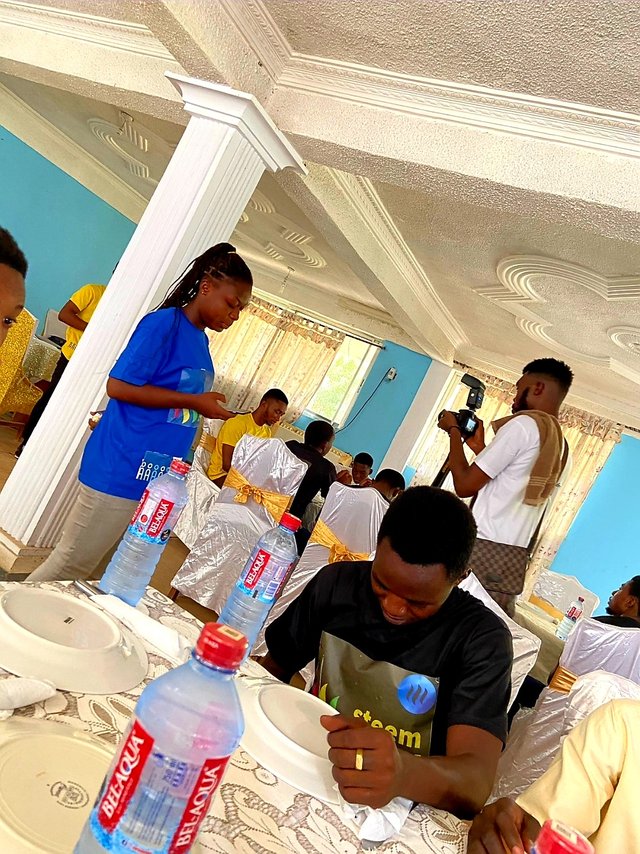 Introductory session led by @debbyann
---

Once this was done, @cherub gave quite an enlightening speech about steemit and what it was all about. He tackled the following in his presentation;
What is Steem

Who are founded Steem

Token Economics

What is Steemit

How Does Steemit Work?

How Steemit Differ From other social media platforms

Tokens on Steemit--STEEM,SBD,SP,TRX

Tokens(Steem) generation and distribution

Importance of Powering Up(holding SP)
The other topic he treated was content etiquette on steemit which is very important if we are going to combat content abuse such as plagiarism.
His presentation showed his great research and presentation skills as he delivered his speech. We really enjoyed it.
---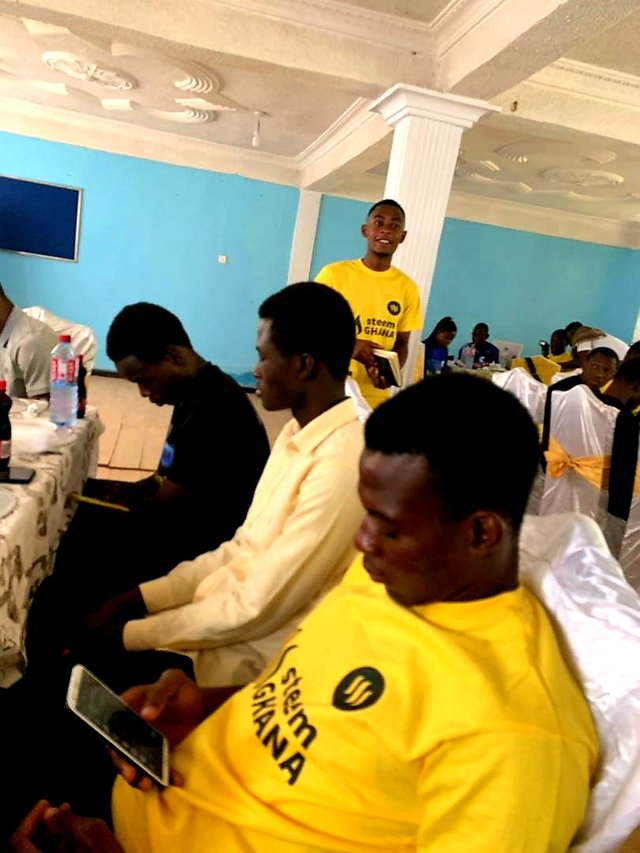 @cherub27 giving his presentation
---

Next to present was @farhmade. His topic was Encouraging each other on steemit. I found this to be very necessary as I realized that majority of newbies just post and leave it there expecting someone to visit them. However, this is simply not the case on steemit. The various things he spoke about in his presentation included;
Giving valuable feedbacks on posts in the comment section.

Voting on the posts of other users.

Providing tips and guidance where necessary.
It was also a very good presentation and we really enjoyed it as well.
---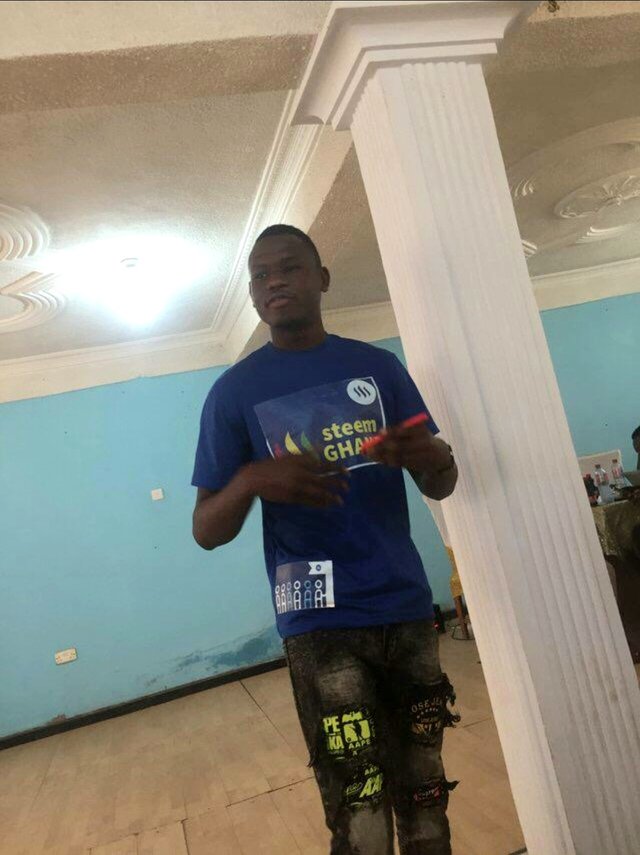 @farhmade delivering is presentation
---

At this juncture, the various drinks were served to members to cool down while we waited for the meal to arrive. @alhajibabajnr therefore used the opportunity to deliver his speech.
---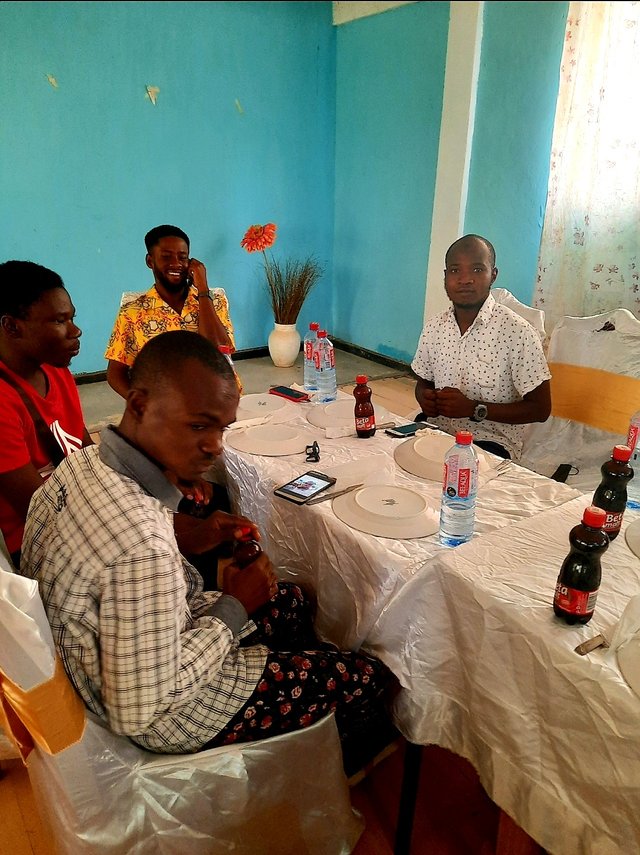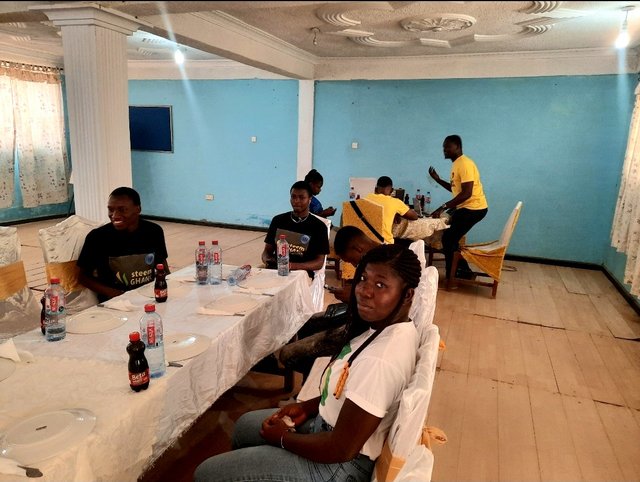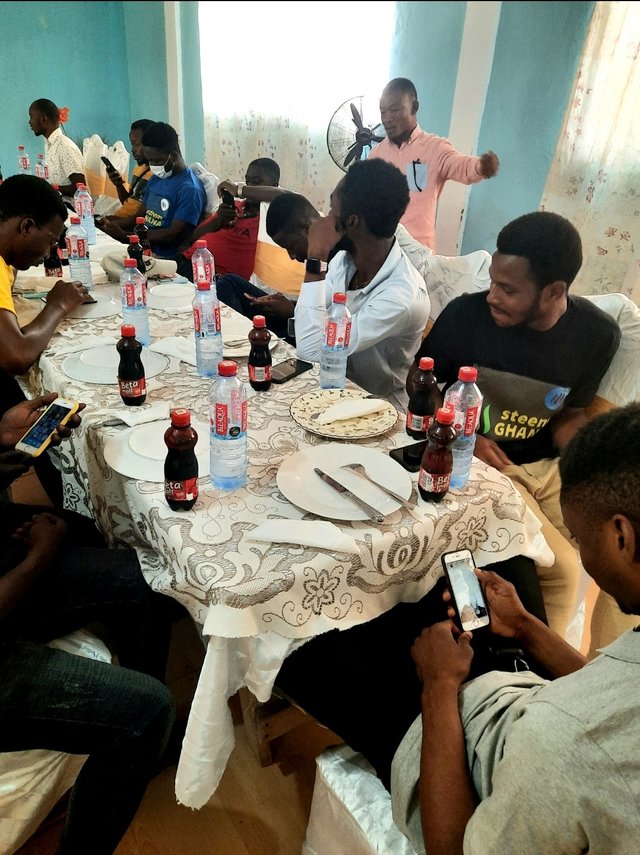 Ongoing sharing of drinks
---
The topic @alhajibabajnr was going to tackle is quite pertinent and considering our long term goal as a community, it is vital for newbies to understand this. The topic was Our community development goals.
Here are the various headings he treated;
Building our individual steem power.

Contributing to our curation account by setting 10% beneficiary.

Organizing contests and creating quality contents.
He further gave a question and answer session where various users were asked about questions pertaining to the steemit ecosystem. I was very happy with the answers some of our newcomers gave and @alhajibabjnr gave out some tokens of 20 cedis for the best 5 answers.
---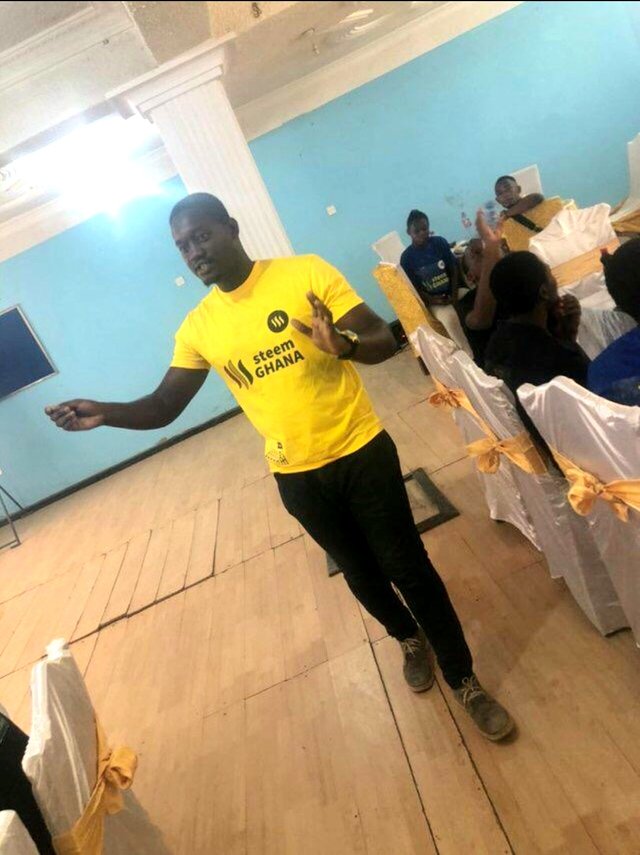 At this juncture, the meal was ready and per our program outline, it was time to serve those who were present.
We had some jollof rice, fried rice, some chicken and salad as can be seen below. @ephen1, @farhmade, @cherub27 and @debbyann volunteered to serve the food so people came in line and were served based on preference.
It was truly awesome.
---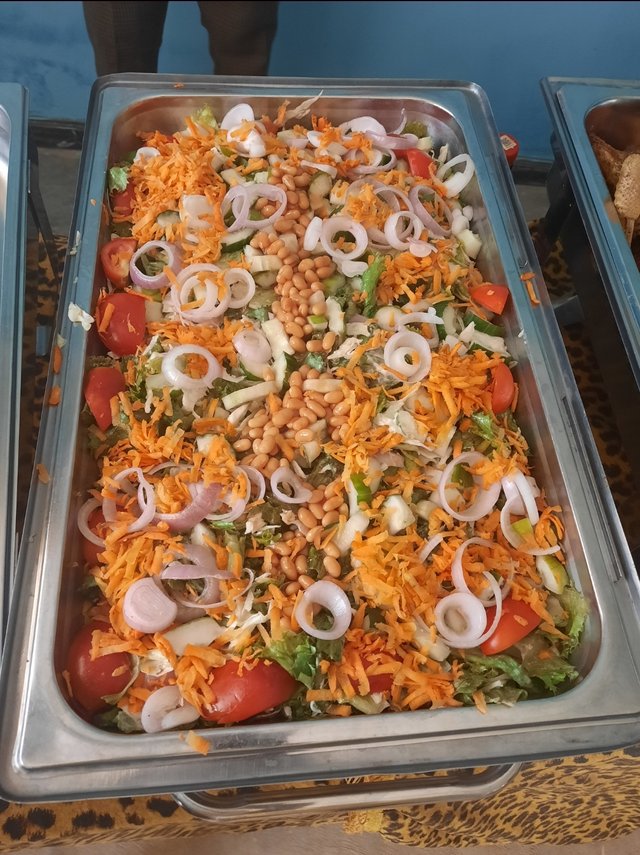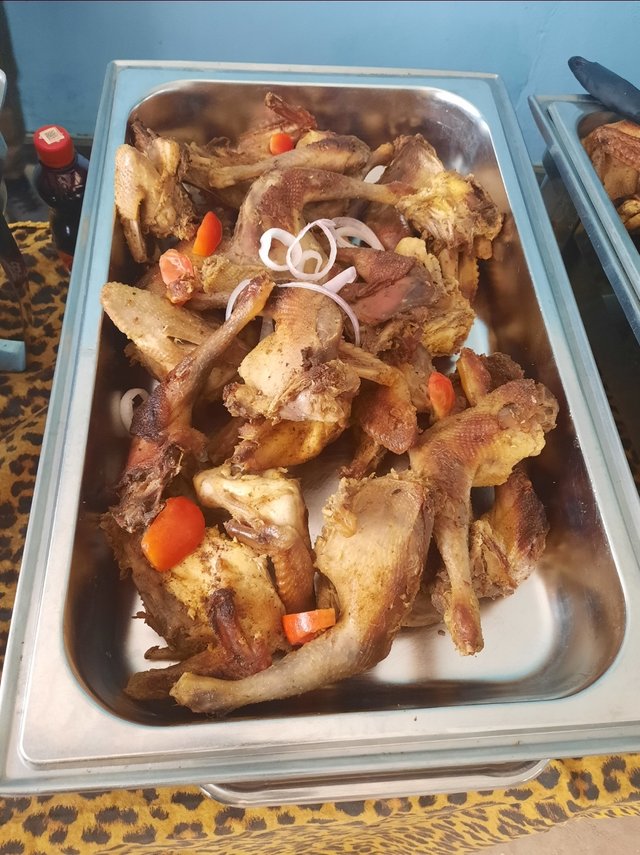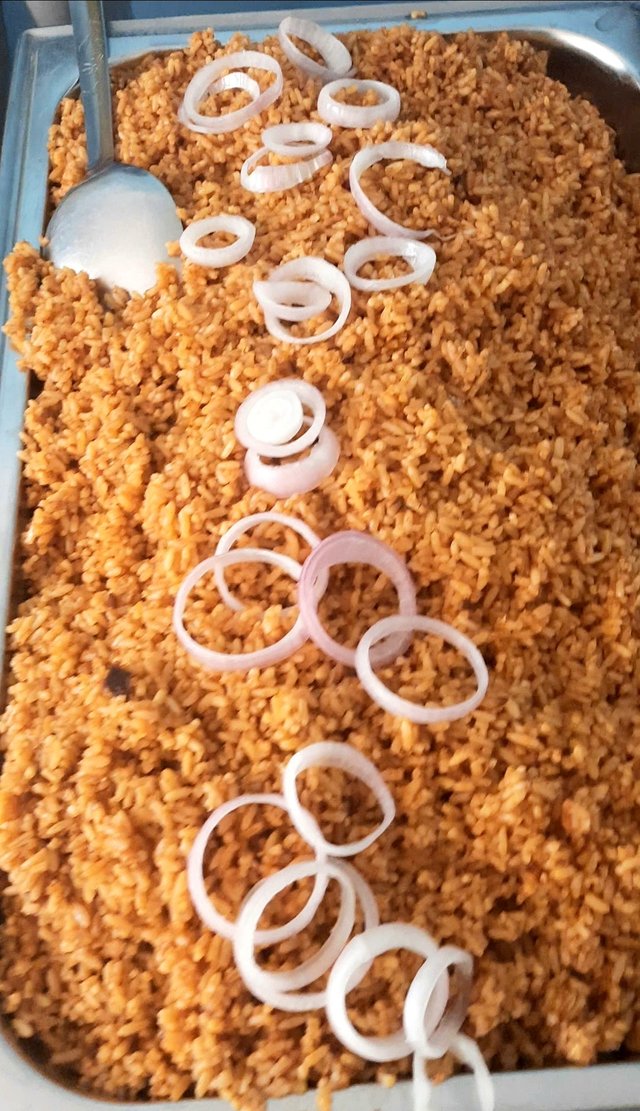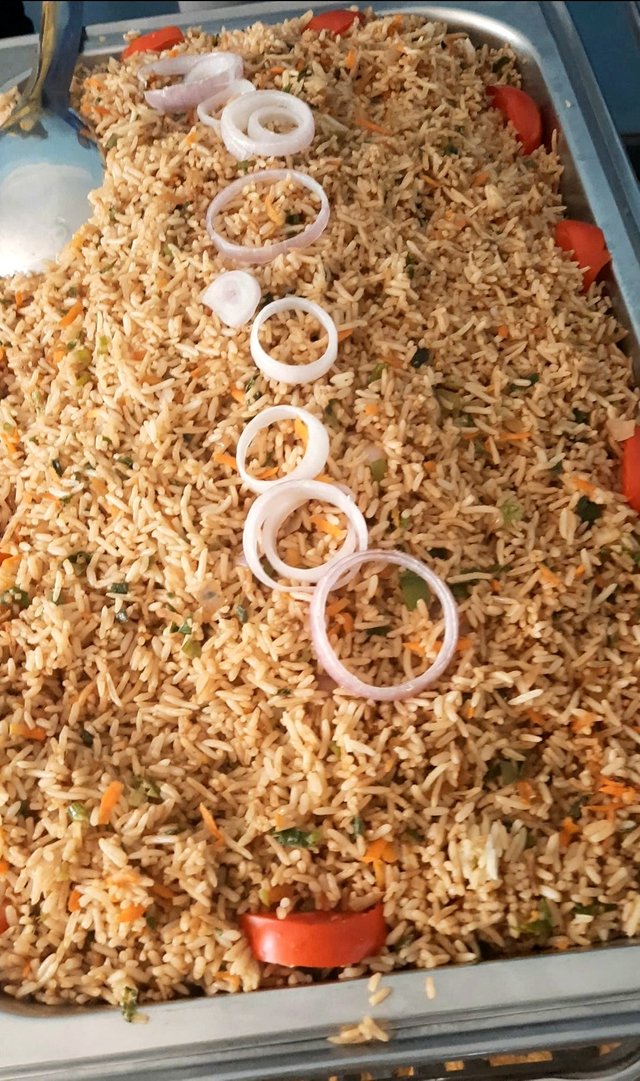 ---

We then used about 30 minutes to enjoy our meal with some music in the background.
---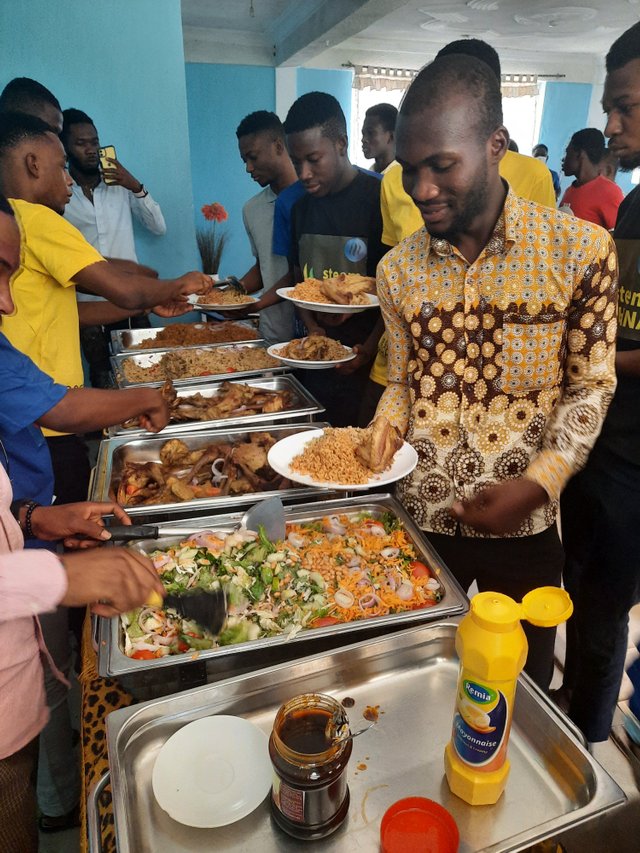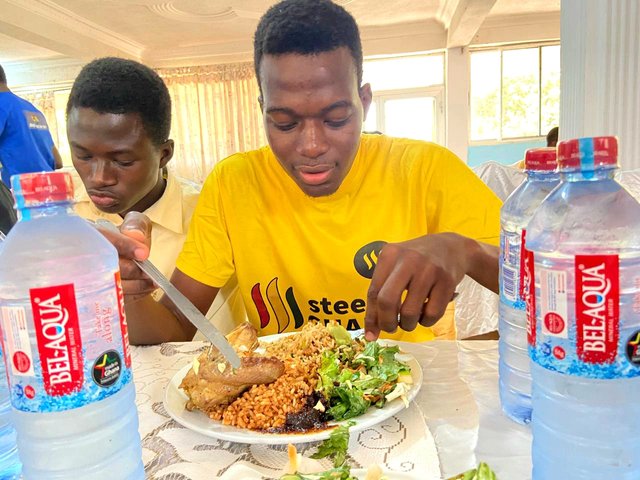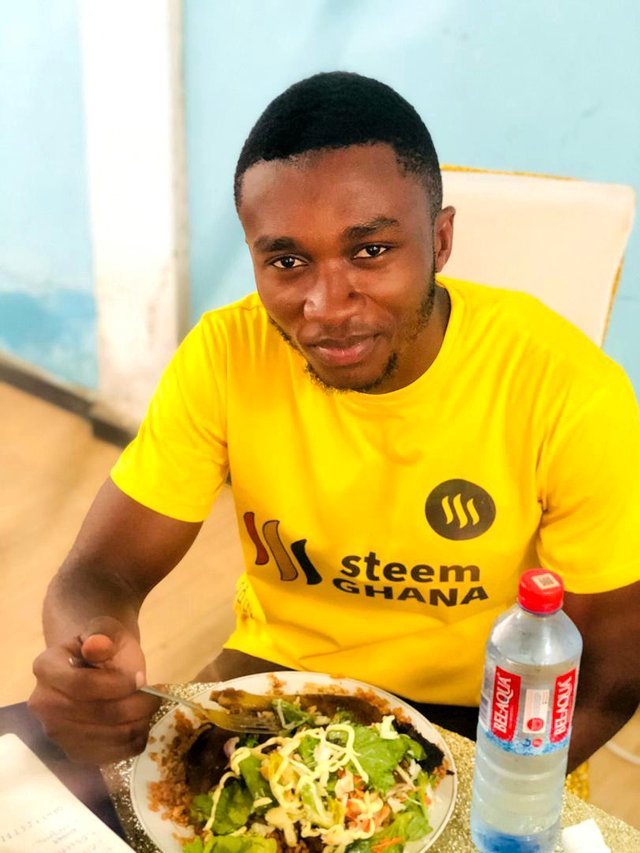 Taking our meal
---
After our lunch break, I made the final presentation of the day. I looked at 2 topics fully which were;
Common mistakes newcomers make

Curation on steemit.
This was because newcomers usually have no knowledge on the do's and don'ts governing steemit, there are even some who are very new to the blogging space. I therefore took the pleasure to take them through topics various points such as;
Redeeming rewards.

Avoiding unnecessary mentions ( like tagging @steemcurator01, @steemcurator02, etc......)

Avoiding plagiarism.

Failing to complete achievement post tasks.

Not utilizing markdowns.

Not voting and commenting on steem.
I further took time to take them through the basics of curation and how it works on steemit.
i.e What is Curation, Voting power, Voting mana, How it recharges, etc.
---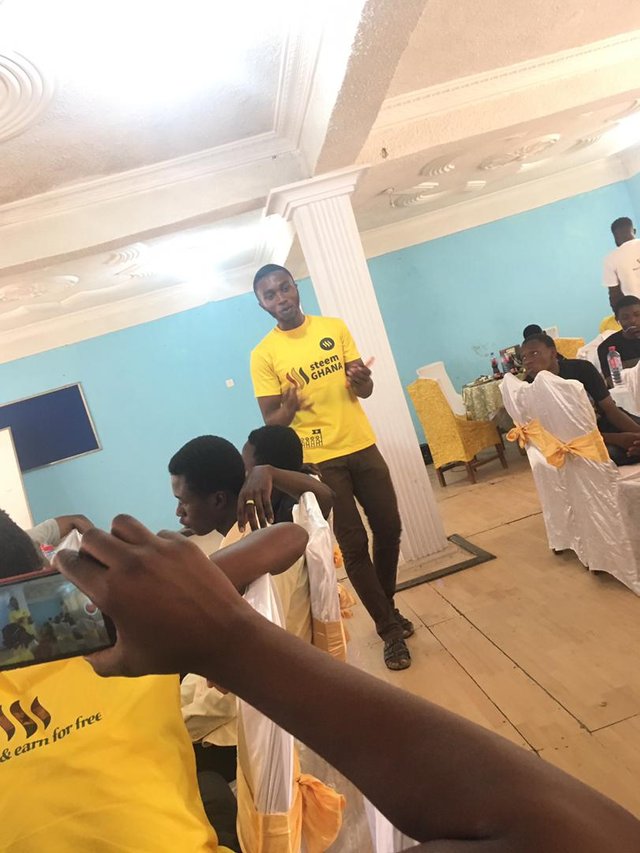 Delivering my presentation
---

The forum was then open for a question and answer section to commence. I asked them how they were going to find a good community to join afterwards and they really went beyond my expectation with the kind of answers I received.
Some spoke about considering their interests, identifying contest and so on. Indeed, they did very wee.
---

ATTENDANCE FOR THE EVENT
---
With several other guests in our midst who will be introduced to steem soon.

We then took the pleasure of grabing a few photos outside.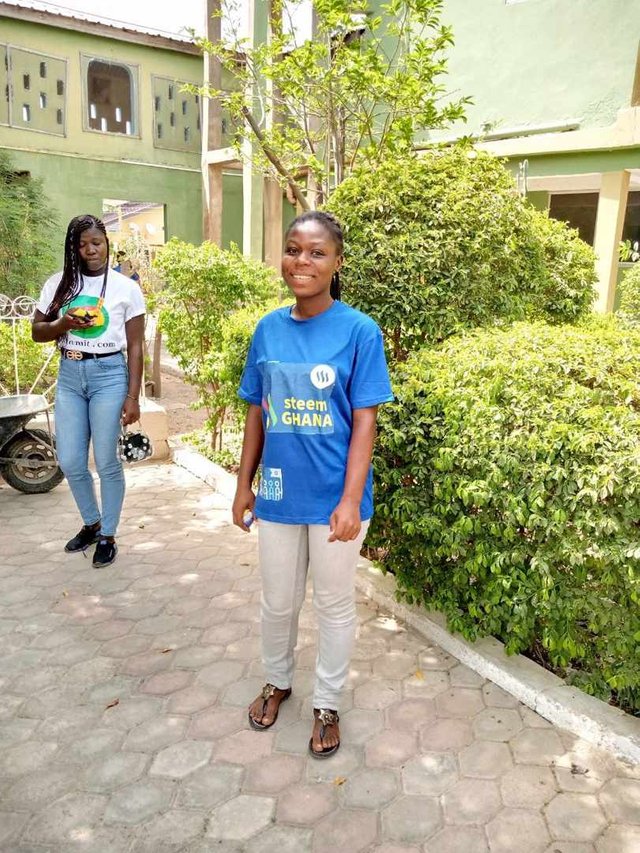 ---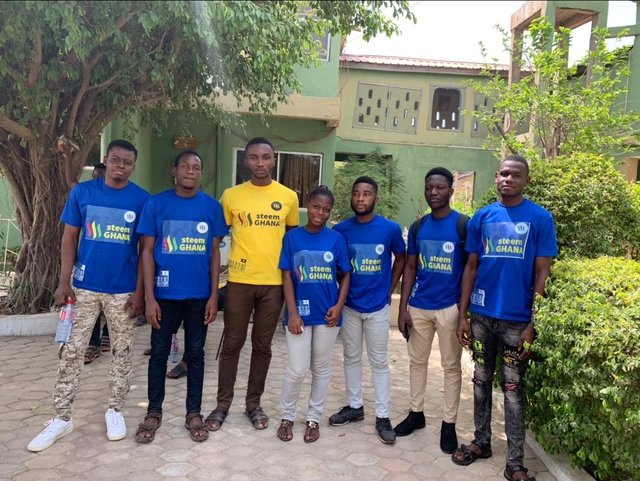 ---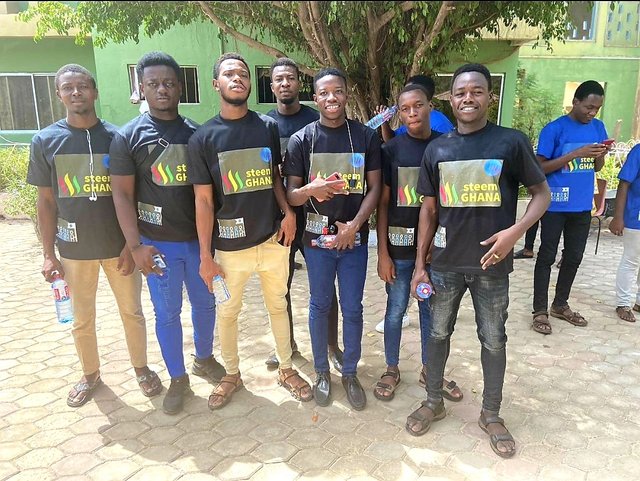 ---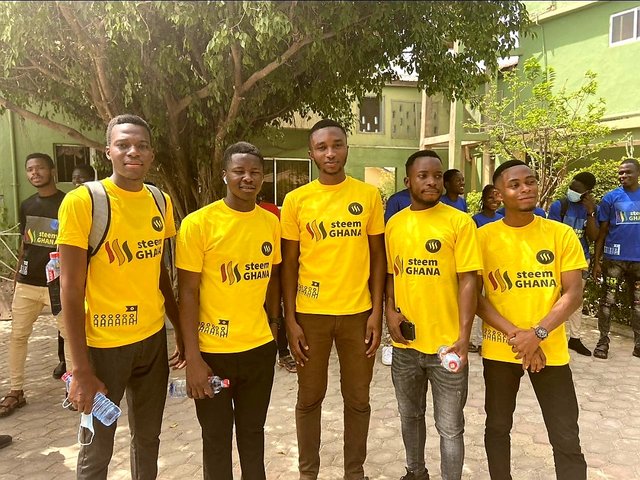 ---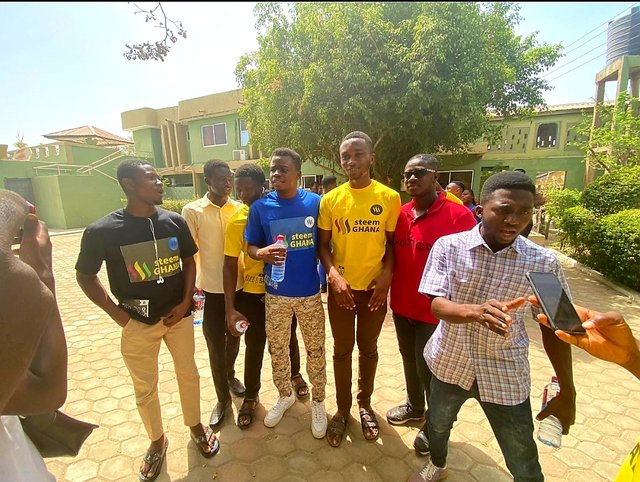 ---
@alhajibabajnr is currently working on these photos in order to produce a gallery which will be presented soon.

Thank you so much steemit team for all the love and support you showed us which made this meet up possible. We are truly grateful.
Thank you for your attention.