The Diary Game: 19/04/2021 - My Monday Activities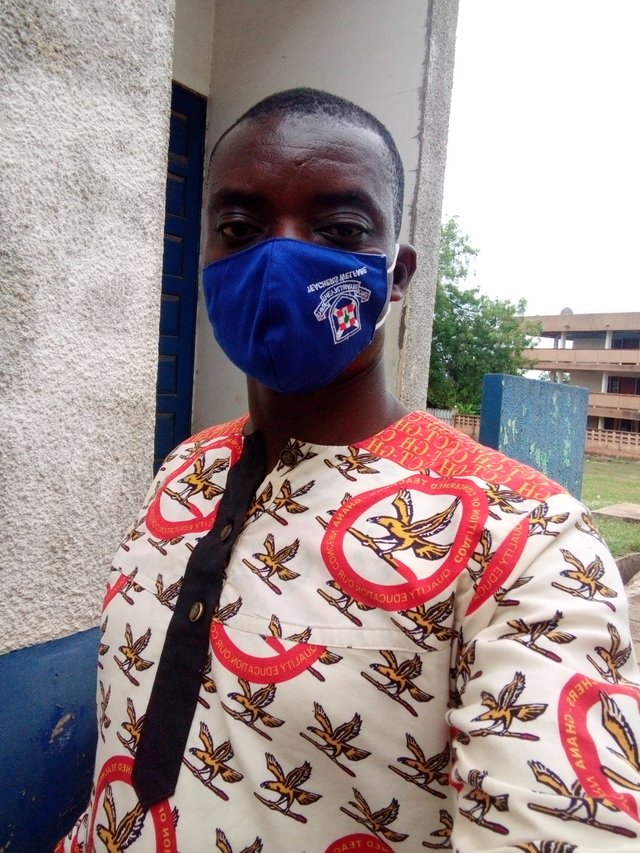 Hello friends, greetings to you all.
Today I could sleep for more than the hours I use to wake. This was because, my kids have vacated for two weeks. So, I am going to have some time to have sound sleep. For the past 3 months, I had been constantly waking up early dawn for cook for my kids, make sure they have been dress neatly.
So, I woke up late for school. I found myself very busy. I had lessons at all the three classes. I had to manage teach and give exercise.
There is the saying that "all works and no play make jack a full boy," So found myself to play with other teachers.
One lady who has been selling sobolo brought it to school. She has often being selling it here.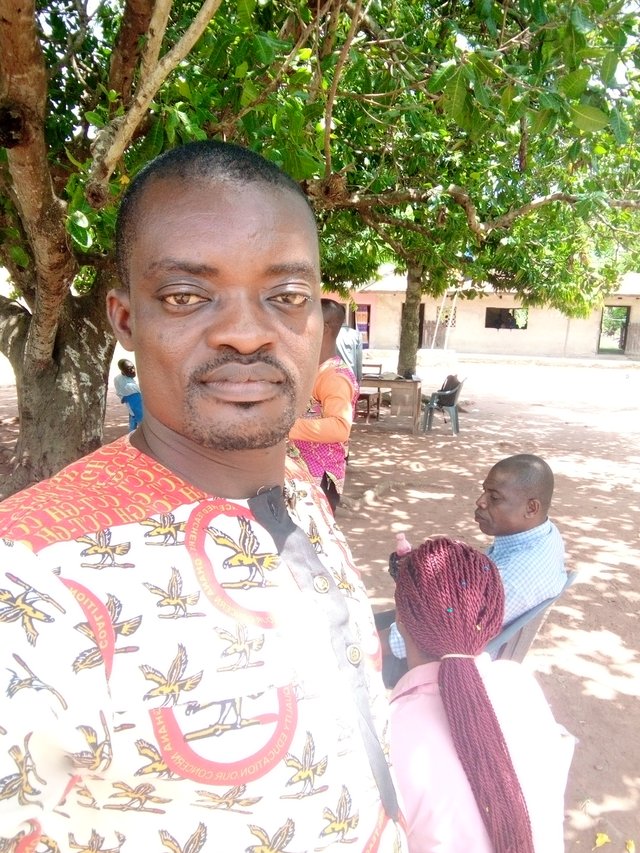 At school with some staff members
---
After School, I I had to leave for Mampong GCB to cash out some money. There was long queue so I had to join outside, wait for my turn. I was unfortunately there was network trouble,.so I had to come back home.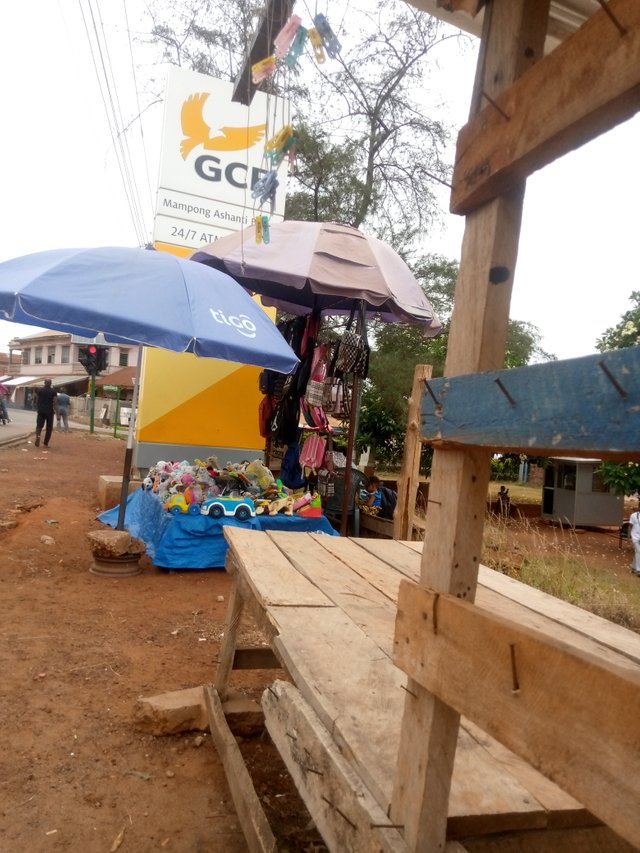 At the area of GBC - Mampong
---
In front of GBC Bank was a special food seller. There were few people who were also here to buy food. I'm headed to the place and bought few few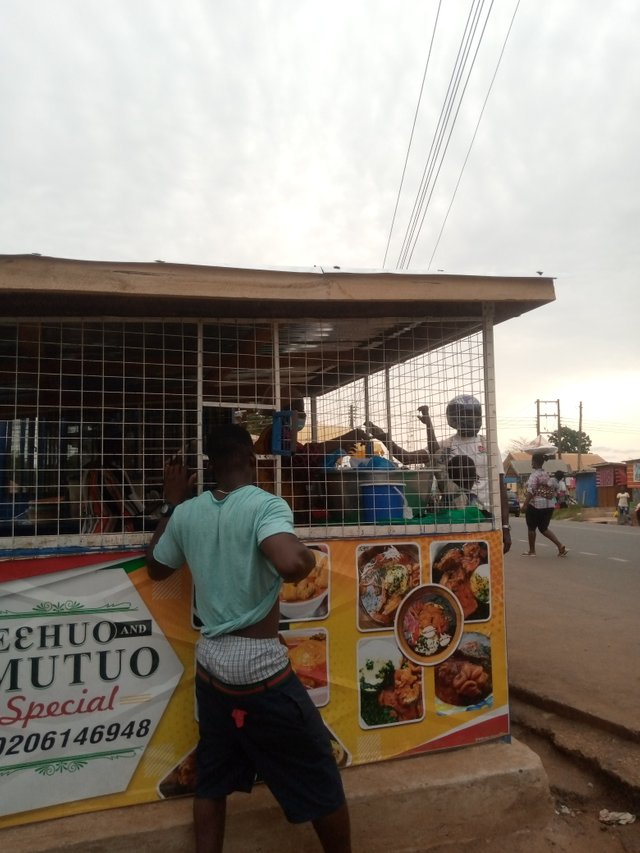 Buying Tuozafi here.
---
I was so tired when I got. I had to let my body relax for the next day.
Thanks for your attention!