The Diary Game : 22/02/2021 - My Monday Activities, My School life, shopping & my Routine Home Support.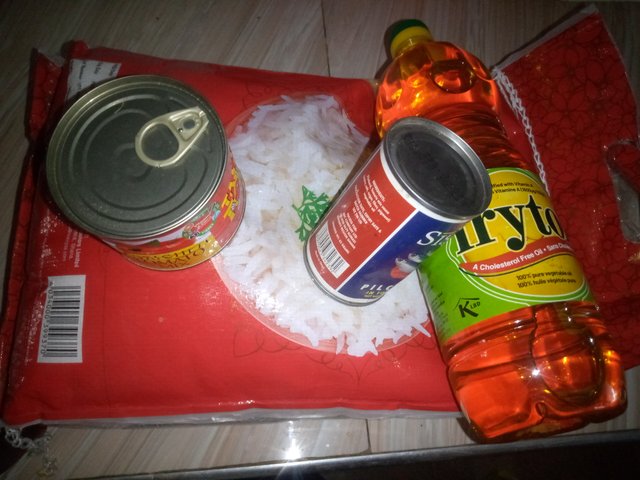 I woke up from bed strong enough, did my morning devotion, gave thanks to our almighty God for his protection. It was day break, slightly late from my time I use to wake up. Currently there has been shortage of power so we do not get full current to charge our phones to do more stuff. I don't know if our area alone is experiencing this changes.
I did my routines, by cooking some food as breakfast, heating water for hot tea for my kids to be sucked for school.
I then escorted them to the filling station to wait for the bus. In a Jeffy the bus arrived picked them.
I had already bathed, so I also took taxi for school. Today I was loaded with lessons from form 1 to form 3. I decided to conduct class test for form 1 and 3. The first lesson was in form 3 so I went in and wrote the questions on the chalkboard for them.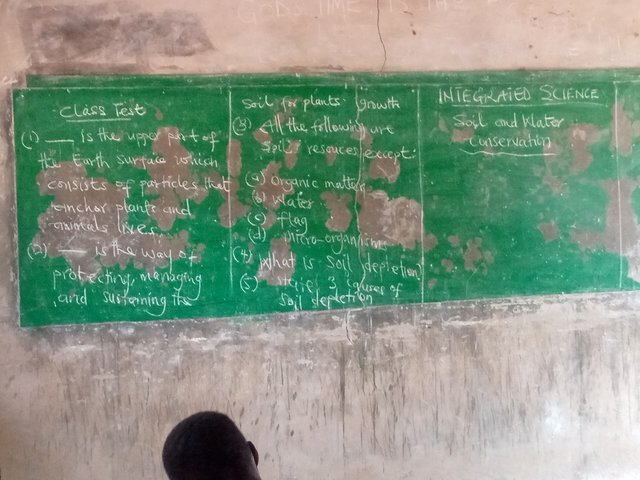 The class test I wrote on the board, students began to answer the questions
---
The students were given 30mins to complete the questions so they were in hurry. I then walked through the aisle making sure they weren't cheating each other.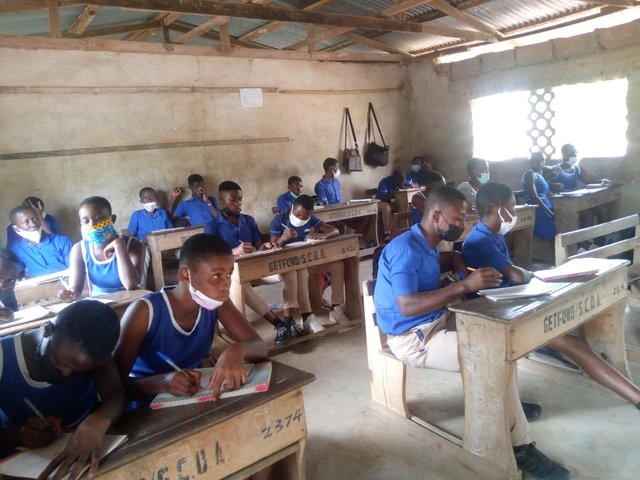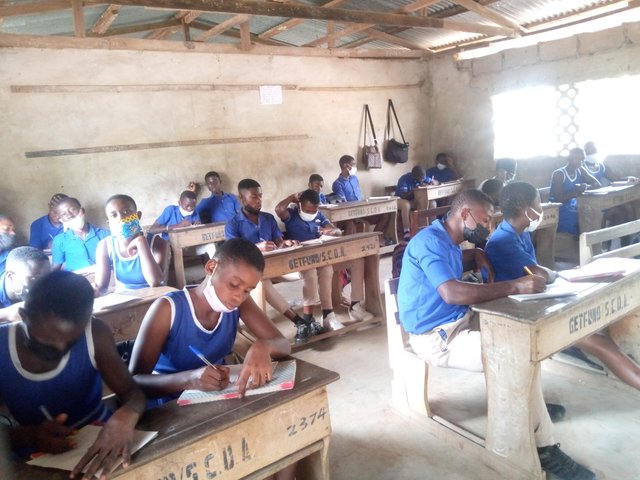 When the Students were writing the class test.
---
I left for form 1 class after the form 3 had finished. I wrote their questions on the board for them to start.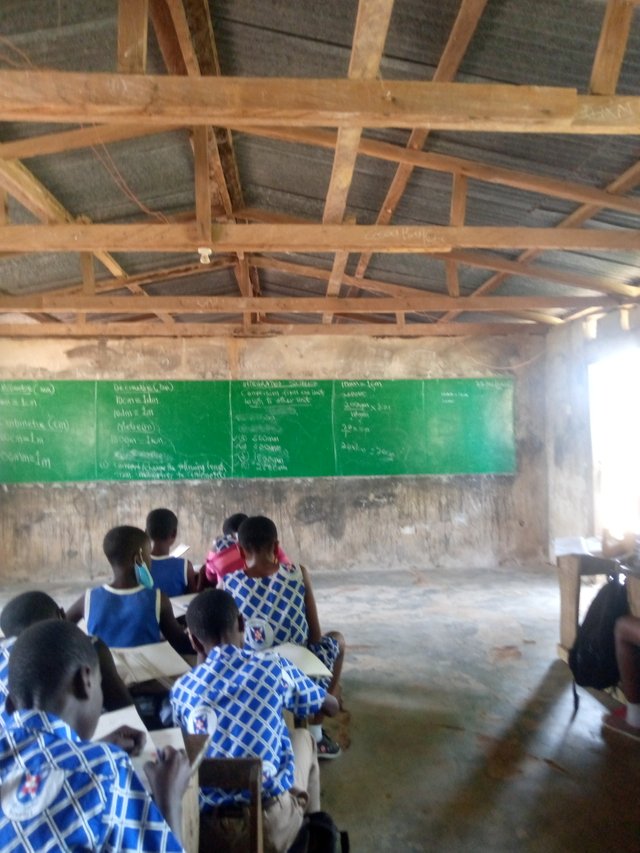 form 1 doing their class test
---
After school, I came to Owner's shop to make some shopping. The items I bought from Vam Paradise has become exhausted and need to buy some items like rice, canned fish and canned tomatoes. When I was leaving the shop, I had spent 60ghc.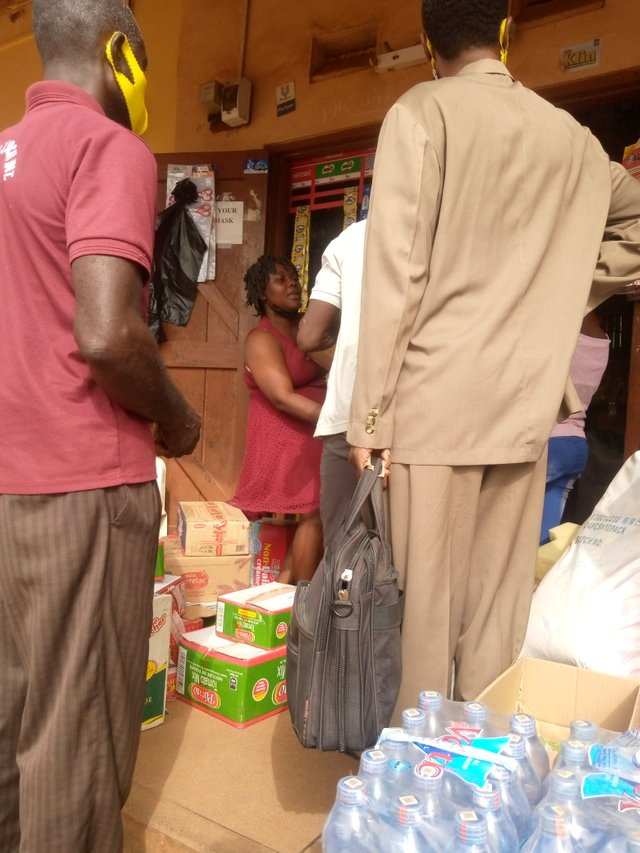 At the time of shopping at Owner's shop, people joined queue to make purchases
---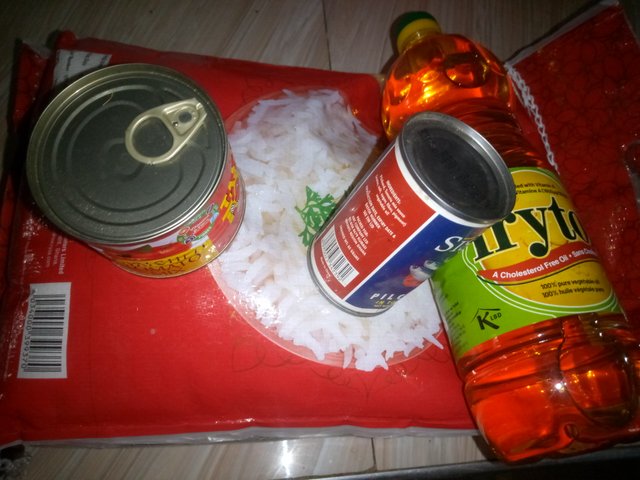 The items I bought from the Owner's shop.
---
In the house, I took care of my baby - Akosua when she was crying while her Mom was busy in the kitchen. I was very tired holding her on my arms so I put her on her bed to rest for a while. But I kept playing with her not to cry.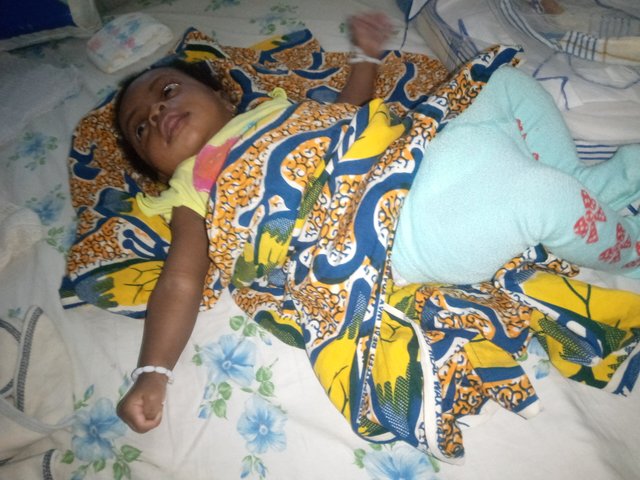 My baby lying on bed while playing with her.
---
I had been I way for about 3 days, sorry funs in steem. This was some circumstances beyond my control and shortage of power to charge my machine to post my daily activities. Thanks for your immense support for all these while. My pleasure and greetings to all Steemians😁🙏!