CONTEST!!!! TELL US SOME CULTURES AND THEIR CULTURAL PRACTICES AND THE MOTIVE BEHIND THEM (GHANA)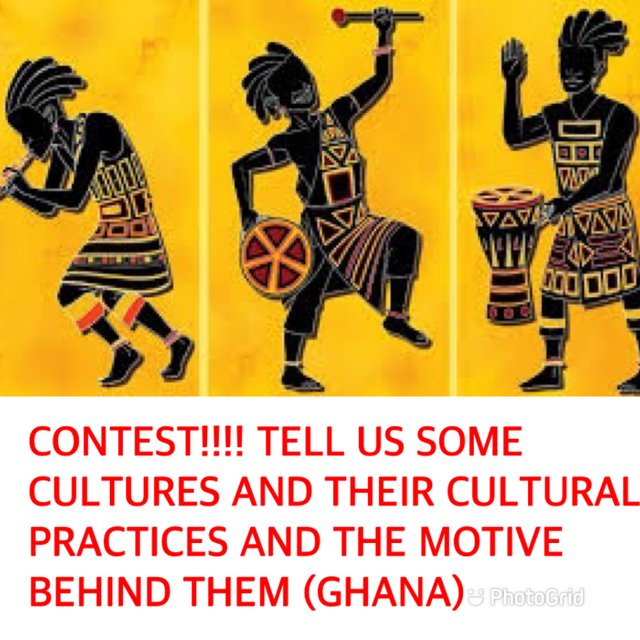 Hello great people of this community. It a pleasure to be given the mantle to host another contest in the Steem-ghana community. I'll be glad to see your responses. Have a great time
This particular contest is geared towards the Ghanaian culture. There are so many and different types of ethnic groups whom all have got different cultural practices. I would like to see participants being able to narrate to us some of this cultural practices we have in ghana. Narrate vividly the motive of this cultural practices.
CONTEST RULES
This Contest is open to only people in the Ghanaian community.

Write at least 300 words with pictures to make it interesting and attractive.

Creativity will be the key factor considered here.

Be sure to post your entry in the Steem-Ghana Community.

Use #ghcontest #ghanaianculture and also your country tag. Try to mention me @silencewan for easy allocation of your post.

Contest Runs till 3nd October 2021 at 12 GMT.
Prize Pool
1st prize- 10 Steem
2nd prize- 7 Steem
3rd prize- 5 Steem
4th prize- 3 Steem
5th prize- 1 Steem
NB…There will be Steem for all authors upon entry. Winners neglected.