Contest!Contest!!Contest!!. Steem-Ghana brings you another contest: "Tell us your favourite meal and how it is cost in steem if preparing it."
---
---
Hello Steemians across the length and breadth of the globe , steem-ghana welcomes you all. Today we lunch a contest
Tell us how your favourite meal is prepared with a price of steem
---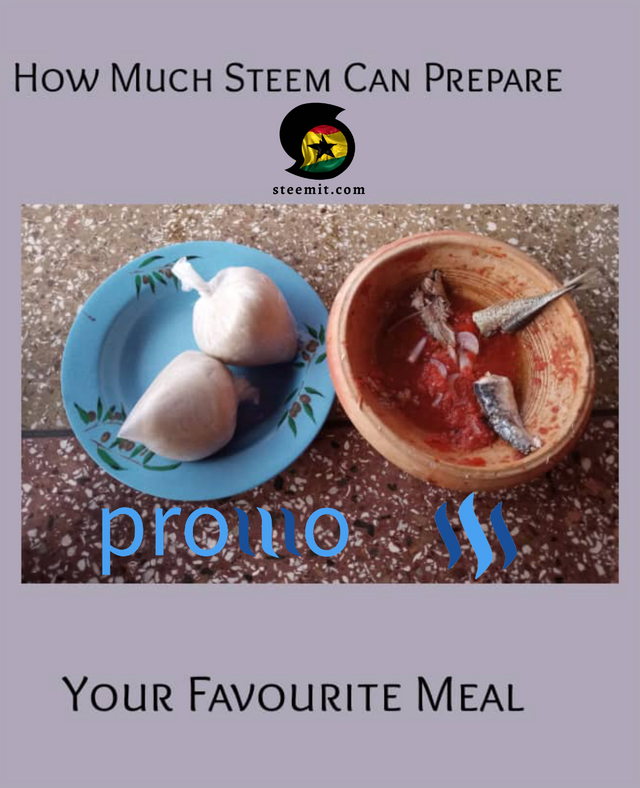 ---
In this post all what we need from you is to tell us step by step how you will prepare your favourite meal Example Rice and Stew, Fufu And Palm Nut Soup e.t.c. Don't forget to add one or two pictures. We will like you to tell us how much steem can be use to prepare such a meal.
---
Our Aim
Our Aim is to see how steem has been putting food on tables for it members and to Promote and appreciating what steem has done and is doing in our lives.
---
Rules for the contest:
• Post must be atleast 150words
• The contest is open to all
• Post must be in the Steem Ghana Community
• Post can be in any language
• Entries must be original work (No Plagiarism)
• Only one entry is required for this Contest.
. Use the tags #ghcontest, #steemexclusive and your country tag among the first tags.
. This contest ends at 6th May 2021
---
Prizes to be Won
• 1st Place – 10Steem
• 2nd Place – 8 steem
• 3rd Place – 6 steem
• 4th Place – 4 steem
• 5th Place –2 steem
---
The Contest is now open for the entries of participants. Good luck!
"This post was planned and compiled by @bigssam, edited by @oppongk"