PLANNING FOR @Steem-Ghana BANNER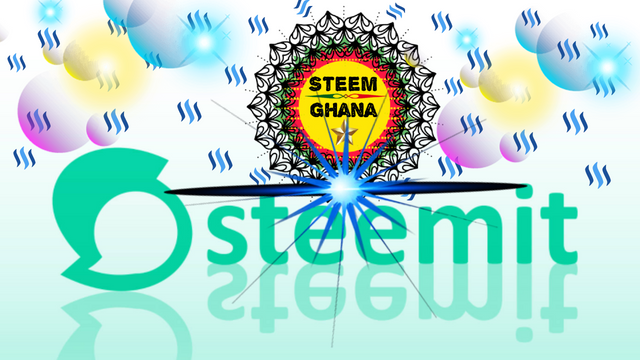 ---
You Are Welcome To @Steem-Ghana Community !
---
Hello Everyone in Steem! We have been called to blog and live with freedoms that Steemit & Steem have harnessed for us. But we all contribute to these successes. Of course none of us is left out. Since we blog and Steemit & Steem reward us base on our proof of brain we share here. Therefore we must be committed to stand for Steemit & Steem by lifting "The Banner" of Steem Blockchain high.
Maybe through Steem, some of us have gotten some small Fiat to pay our Bills, fees, and some petty financial problems, which maybe wasting that time in vain would not fetch us anything. But I think Steem can go beyond what I have just mention here.
For couple of days now, @Steem-Ghana was created by the great support from @steemitblog @steemcurator01. Thanks also to @njaywan who brought idea of the creating a community for Ghana, which would turn to incubation Ghanaian Steemians, through which their work can easily be accessed and rewarded. It sounds great to make progress every single day in order see growth and development of this beloved Community.
A few days a go, @njaywan designed four(4) logo to choose one for our Account. Many of Steemians opted for the first (1) Logo. Though decision in this has not yet been finalized. Below is the first logo:
---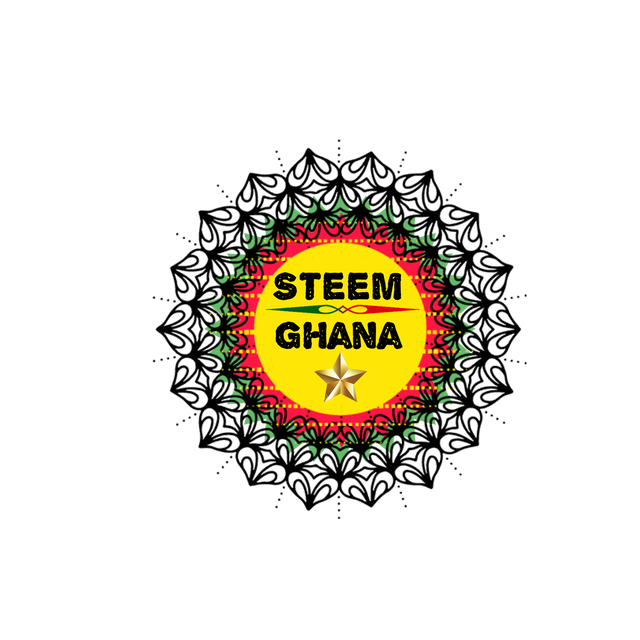 ---
Our next action plan for the Community is to have a well designed Banner for the Account. Once the logo is selected, it can help us to make Banner for our Community.
What do you suggest should be inclusive features of @Steem-Ghana Banner?
1.Steemit being the main blogging site, I thinks should not be left out in this Banner. I don't think any of us would dispute this fact. Since we are all here because of Steemit, which is the blogging site.
2.What about Steem symbols? At least it is the main tokens we are rewarded, spendable, transfer or transacted. We can ignore bringing even one(1) symbol on the Banner. Besides, it also beautifies our Banners when we include them.
3."The Background." How should the background look like? Green, yellow, red, blue, or white. Though, I am not a good designer and I have not even learnt any designing course, but I think white portrays brightness in everything. Here I want Designers in steem to come to our aid to choose very good background for our Banner.
4."Our Logo." Of course our logo should be embedded in the Banner. As soon as it's decided by majority of Steemians here, we can use that logo for the design of our Banner.
Note: the first image used here isn't what maybe our Banner will look like, we just designed it for the purpose of this post. So more suggestions would be welcomed.
The Importance of @Steem-Ghana Banner
The Banner would help us to organise Meet ups, call for Street walks across Ghana as the community begins to progress one step at a time. We can start from our locality where majority of Steemians are found. Organising street walk in town will help people to hear the name of Steem and later join.
Now, Ashanti region and Greater Accra have been our major regional centres where most Steemians are found. Especially in Kumasi and its environs where we have @mcsamm, @nattybongo, @njaywan, @oppongk, @elliamor1, @elyon, @menak, @delakloe and others, we can easily organise street walk and meet ups.
Steemit T-shirt also Needed:
It just came on our notice when planning for the Banner. We would need Steemit T-Shirt for our members. In such a float on Street, we need to dress in our Steemit costume that is how we can be easily identified. Who bears the cost? Since the Account is at the nurturing stage, there is no funds to cater for these cost. Even the Banner @oppongk has promised to sacrifice his small money to do. We would therefore appeal to members to bear the cost of their Steemit T-shirt. But this is not compulsory if maybe it will affect one's finances.
Does the Entire Steemit Need Steemit flag?
This also just came up in our thoughts, what is Steemit flag; how does it differ from Steemit logo, is it necessary for Steemit to have Steemit flag. @steem-ghana is curious about some of these things that make us different from other Communities. Like Countries, one of the things that Identify them from each other is their flag.
This is a proposal we are bringing forward to the entire Steemit Community to consider if it would be appropriate for us to have Steemit flag and barges that let people see us immediately. We have many designers who can help us design if only Steemit Team accept this proposals.
The committees for Designing Our @Steem-Ghana Banner
Many thanks to these Ghanaian Steemians who are working hand in hand to promote the Community: @njaywan, @mcsamm, @nattybongo and @oppongk. Since three (3) days ago, they have been planning how to come out with the best Banner for the Community and the subsequent progresses of the Community.
We ask grace from the Almighty God to grab the Team with.strength, wisdoms and one heart to achieve these goals. We would therefore wish to plan series of projects if this first touch goes on Smoothly.
We therefore invite all and sundry in Steem Ecosystem to give us your maximum support.
The Delegation is ongoing, you can support us with any power you wish to delegate to support our Community. Note, the Account now have 2,666 Steem power now, which gives voting weight of $0.02 Steem. You would never be left out if you support us.
Thanks To All, Steemit Team!
"This work was Compiled By @oppongk, CR - Ghana"
Cc: