Today i made Alu Gosht || You will Love it || @amsakhan 12-04-2021
Asslam-U-Alikum
How are all the ladies in this group? I hope all is well. I want all the ladies in this group to see my post and read the recipe and try it at home. And I want to thank the again admin of this group @svm038. Today I made Alu Gosht so I thought share it with you guys.
I am From Pakistan. You must have heard the name of alu Gosht. Alu Gosht is one of the most popular dish in Pakistan. 58% of people in Pakistan eat Alu Gosht. Alu Gosht is very beneficial for health. There will be some people in this group who have heard the name Alu Gosht. When you have alu gosht in front of you, you will not be able to eat it. I am sharing a alu gosht recipe with you today and and i hope you all like it. You all must try the recipe at home.
میں پاکستان سے ہوں. آپ نے الو گوشت کا نام تو سنا ہی ہوگا۔ الو گوشت پاکستان میں ایک مشہور ڈش ہے۔ پاکستان میں 58٪ لوگ الو گوشت کھاتے ہیں۔ الو گوشت صحت کے لئے بہت فائدہ مند ہے۔ اس گروہ میں کچھ لوگ ہوں گے جنھوں نے الو گوشت کا نام سنا ہے۔ جب آپ کے سامنے الو گوشت ہوجائے گی تو آپ اسے نہیں کھا سکیں گے۔ میں آج آپ کے ساتھ الو گوشت کی ہدایت شیئر کر رہا ہوں اور مجھے امید ہے کہ آپ سب کو یہ پسند آئے گا۔ آپ سب کو گھر میں ہی نسخہ آزمانا چاہئے۔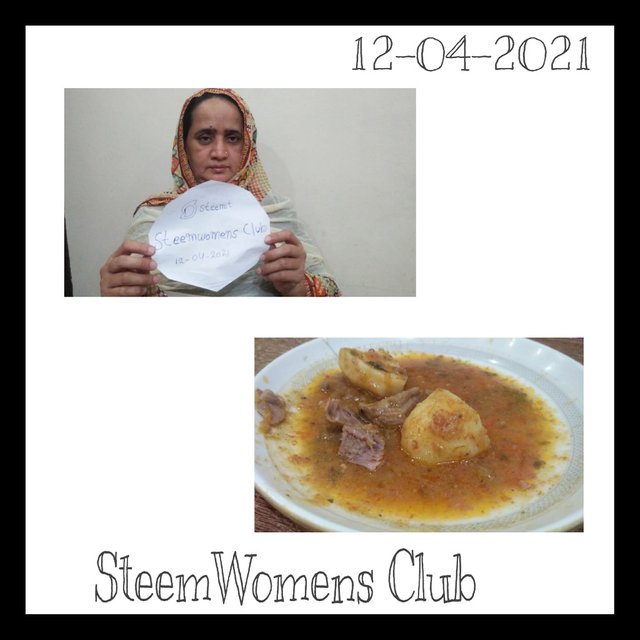 Ingredients Of Alu Gosht
1/3 Oil
1 tsp Salt
1.5 tsp Red Chili
1 and 2 Medium Onion
50 Garam Masala
3 Small Tomato
1Kg. Mutton
3 Green Chilie
1 tsp Ginger
1 Lemon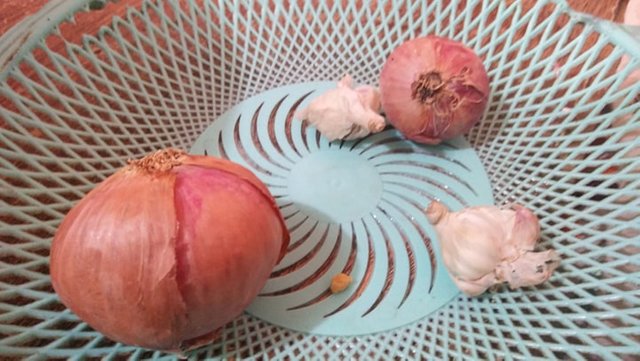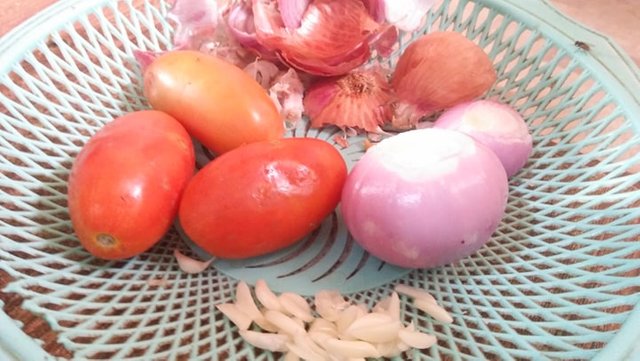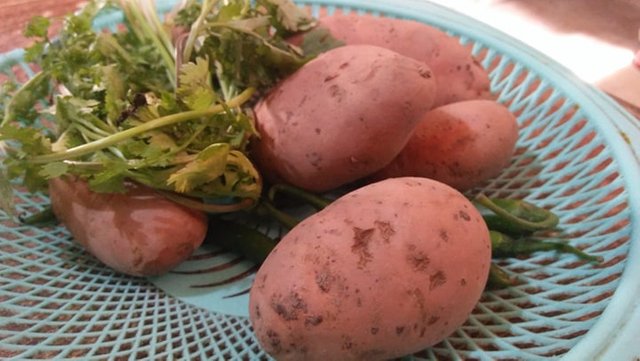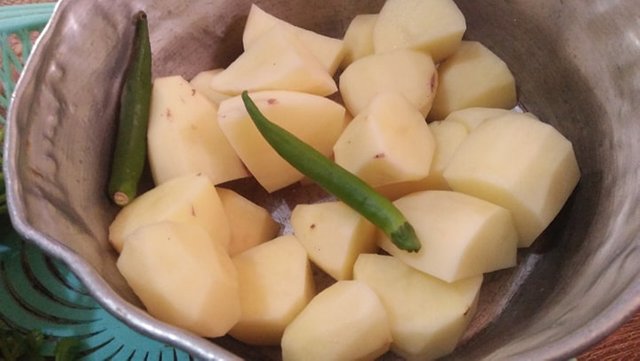 Preparation Method Alu Gosht
First you have to take 1kg Meat and 2kg Alu. Heat oil in a pan. Add onion, garlic and ginger and Stir in onion and whole vegetables till cooked. It will take about fifteen to twenty minutes.
پہلے آپ کو ایک کلو گوشت اور 2 کلو الو لے لیں۔ پین میں ہلکا تیل ڈالیں ، پیاز ، لہسن اور ادرک ڈالیں اور پیاز میں ڈال دیں اور پکنے تک پوری سبزیوں کو ڈال دیں۔ اس میں لگ بھگ پندرہ بیس منٹ لگیں گے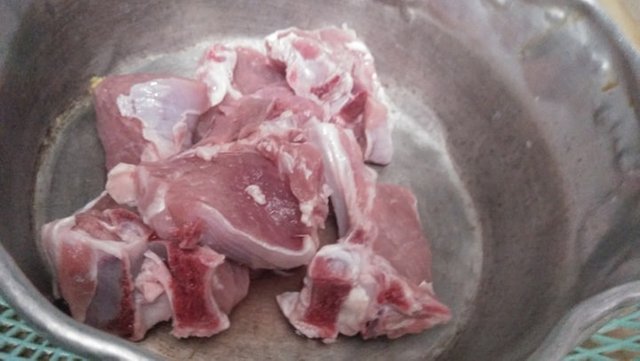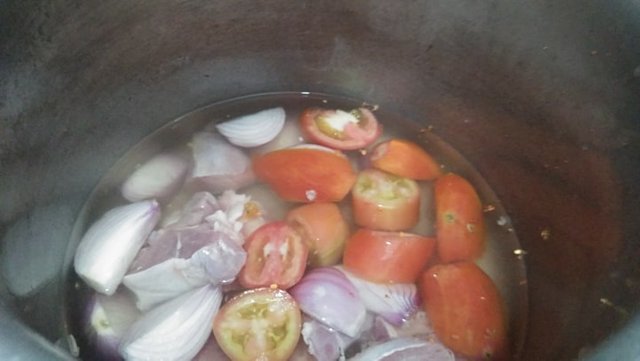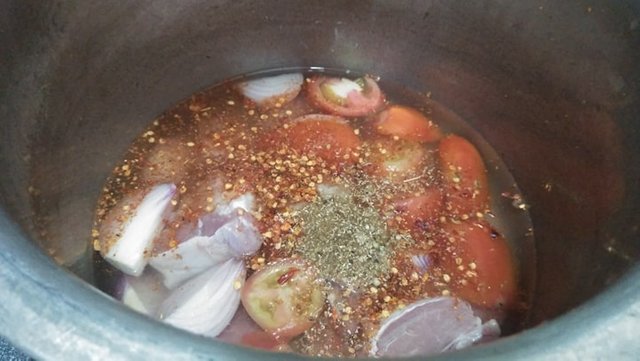 Now we have to get Alu. We have to keep the alu in the soaking for 30 hour. The alu are put under cooker pressure. Add one and Haf liter of water. Add one to two onions and then you have to put your salt, peper and red Chilli inside.
اب ہمیں الو کو حاصل کرنا ہے۔ ہمیں الو کو 30 گھنٹوں کے لئے بھیگتے رہنا ہے۔ الو کوکر دباؤ میں ڈالا جاتا ہے۔ ایک اور ہاف لیٹر پانی شامل کریں۔ ایک سے دو پیاز ڈالیں اور پھر آپ کو اپنا نمک ، مرچ اور سرخ مرچ ڈالنا ہو گی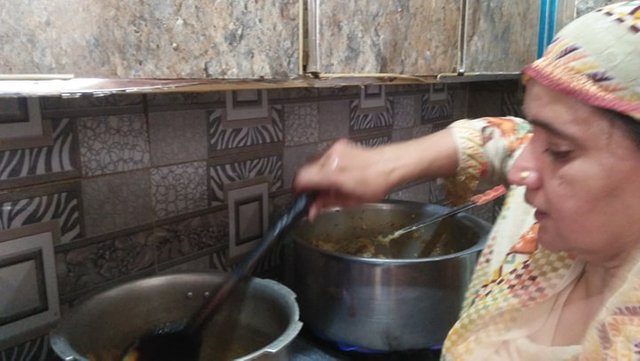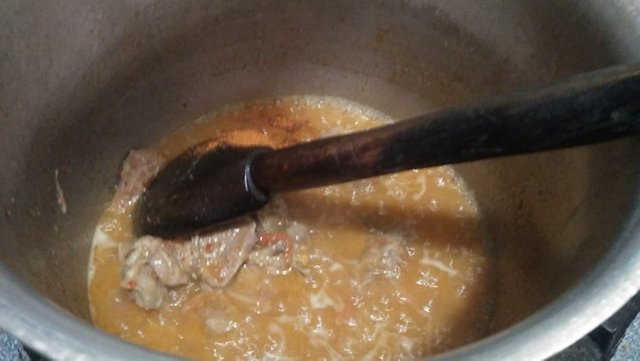 Then turn off your Cooker pressure and put it on the stove. And we have to cook it for twenty minutes. The stove needs to be heated. Your alu gosht are ready in 25 minutes. And now turn off the stove.
پھر اپنا کوکر پریشر بند کردیں اور اسے چولہے پر رکھیں۔ اور ہمیں اسے بیس منٹ تک پکانا ہے۔ چولہے کو گرم کرنے کی ضرورت ہے۔ آپ کی الو گوش 25 منٹ میں تیار ہوجاتی ہے۔ اور اب چولہا بند کردیں۔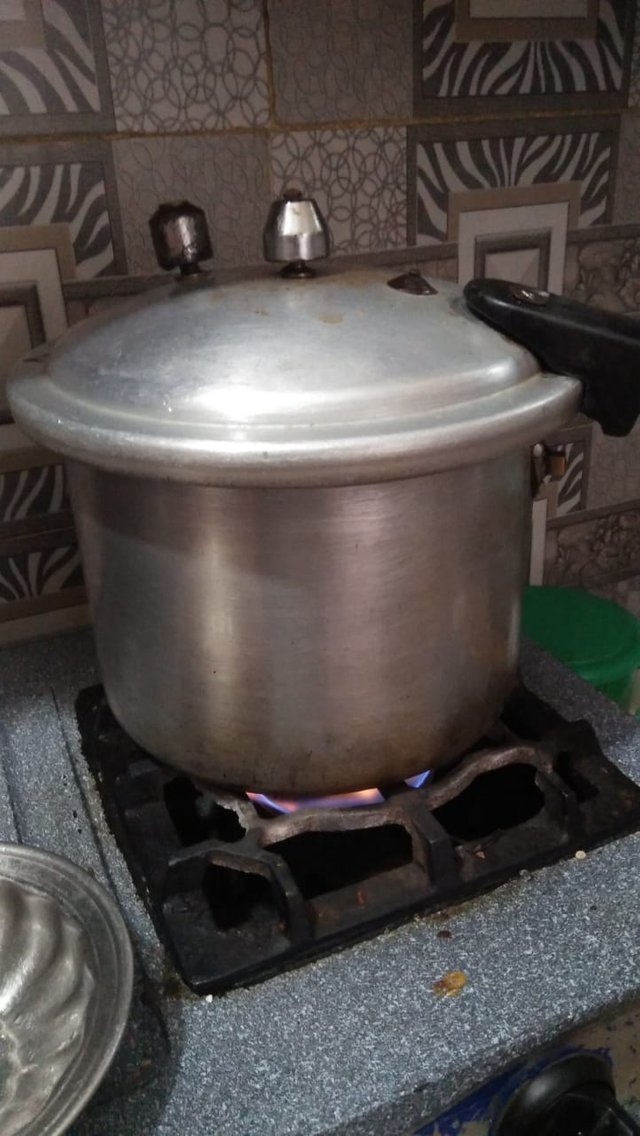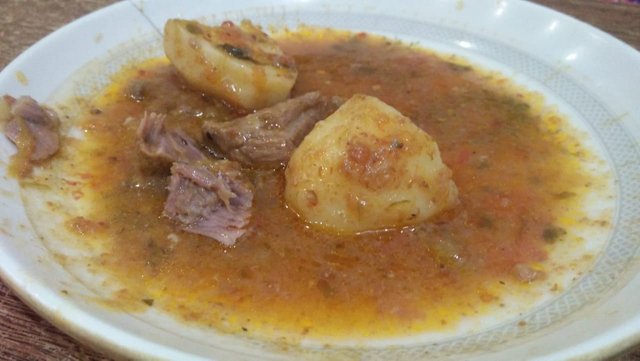 Alu Gosht is Ready and Alu Gosht is the best recipe in dinner time and You can Serve this Recipe with Family and Friends. Make it for your family and friends to enjoy your time. Like today I made a Alu Gosht and made a lot of fun. I took some photos and hope you would like it if you are good to vote for me.
الو گوشت تیار ہے اور علو گوشت کھانے کے وقت کا بہترین نسخہ ہے اور آپ اس نسخہ کو فیملی اور دوستوں کے ساتھ پیش کرسکتے ہیں۔ یہ آپ کے اہل خانہ کے لئے ہے اور اپنے وقت سے لطف اٹھائیں۔ آج کی طرح میں نے الو گوشٹ بنایا اور بہت تفریح ​​کیا۔ میں نے کچھ فوٹو لئے اور امید ہے کہ آپ مجھے پسند کریں گے اگر آپ مجھے ووٹ ڈالنے میں اچھے ہوں گے۔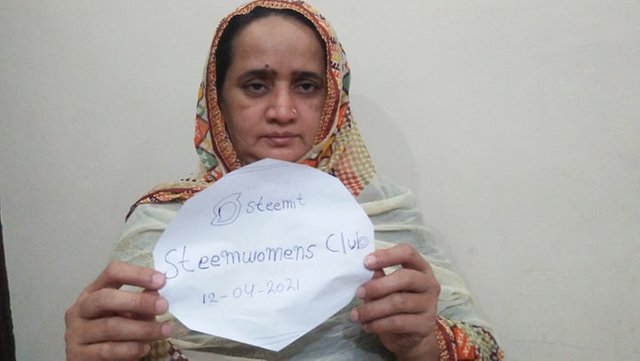 Today i wrote the name of @steemWomensClub with the daal. I have made it with a lot of hard work and heart. Hope you all like it. Thanku You.
Thank you very much for your support.