I'm looking forward to the weekend and I enjoy my evening after work . drink mint tea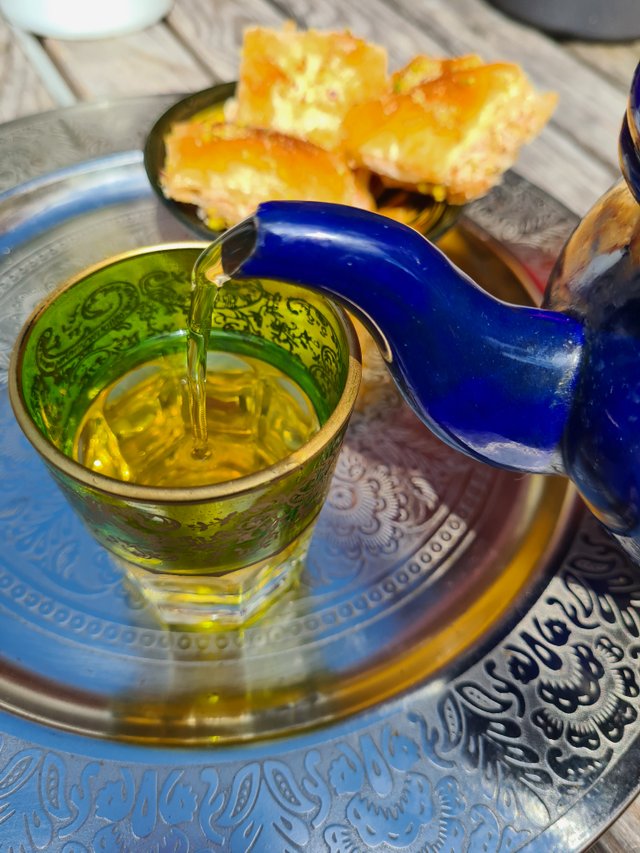 today i came tired from work, but the weather is so beautiful, it gave me power.
i made Moroccan tea for myself and enjoyed the evening.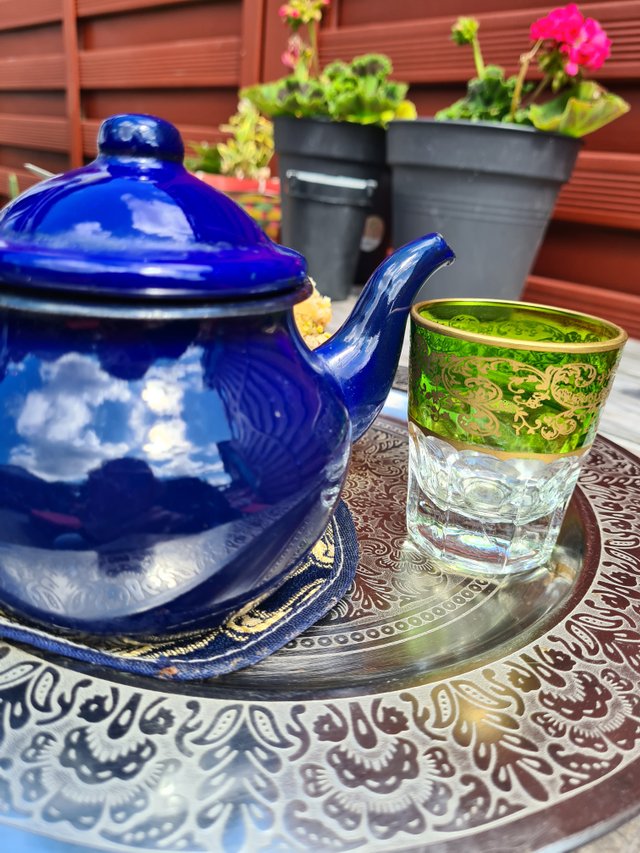 did the simple preparation.
Moroccan tea is made with green tea and fresh peppermint and boiled water
In the past, the Moroccans used to cook sugar with peppermint and green tea, now not everyone is doing it anymore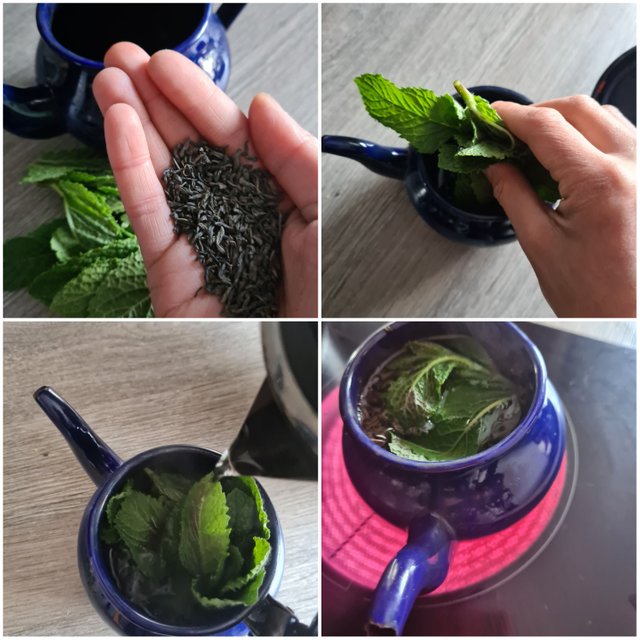 Peppermint tea helps with gastrointestinal complaints, colds and headaches.
it is also drunk in summer because it cools the body
i drink my nice tea and write in steemit womenclub.
I wish all steemians a nice weekend