Steem Women Club Contest#18: Healthy Homemade Drink Recipe| Mixed Berries Shake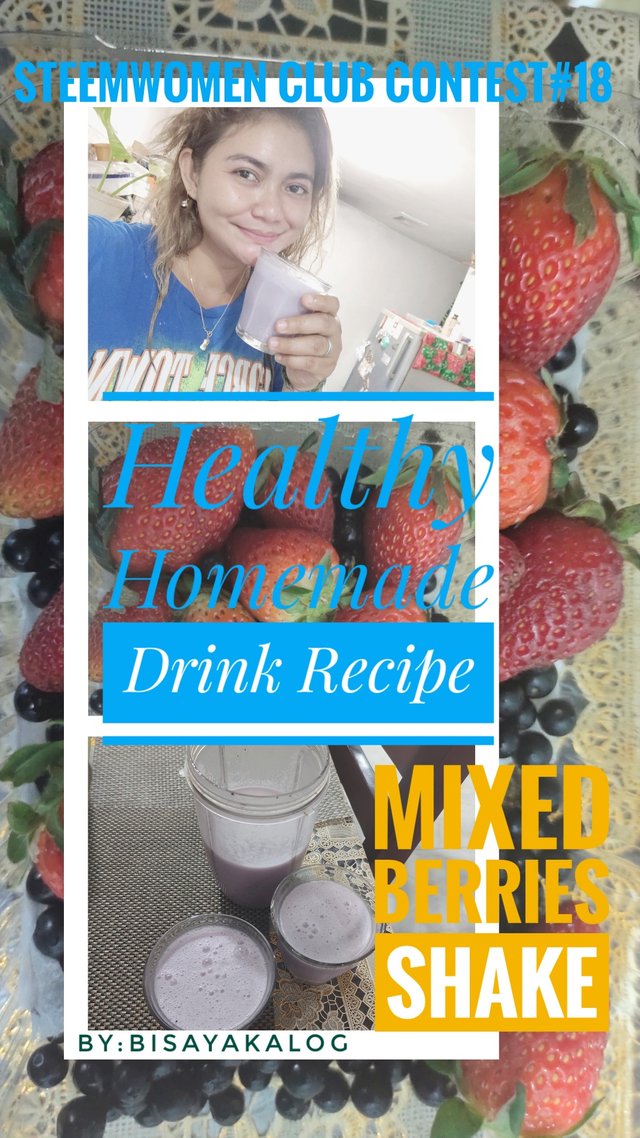 Hello Empowered women of Steemit!! Have a great day!
Today I have been anticipating to join this contest. Well its summer time in the Philippines, and summer means having to try different refreshments. To be honest in Cebu it is very pricey to buy strawberries or blueberries. I have always dreamt of trying them even just ones. I wonder what it tastes like, whenever I watch western movies and eat strawberries they seem so delicious.
A students of mine offered me to buy some strawberries or blue berries from him, at first I was really hesitant because of its price, but then I just thought that maybe my kids have been wondering what it tastes too. So I ordered mixed berries, with excitement and anticipation my kids and I washed the berries as soon as it arrived.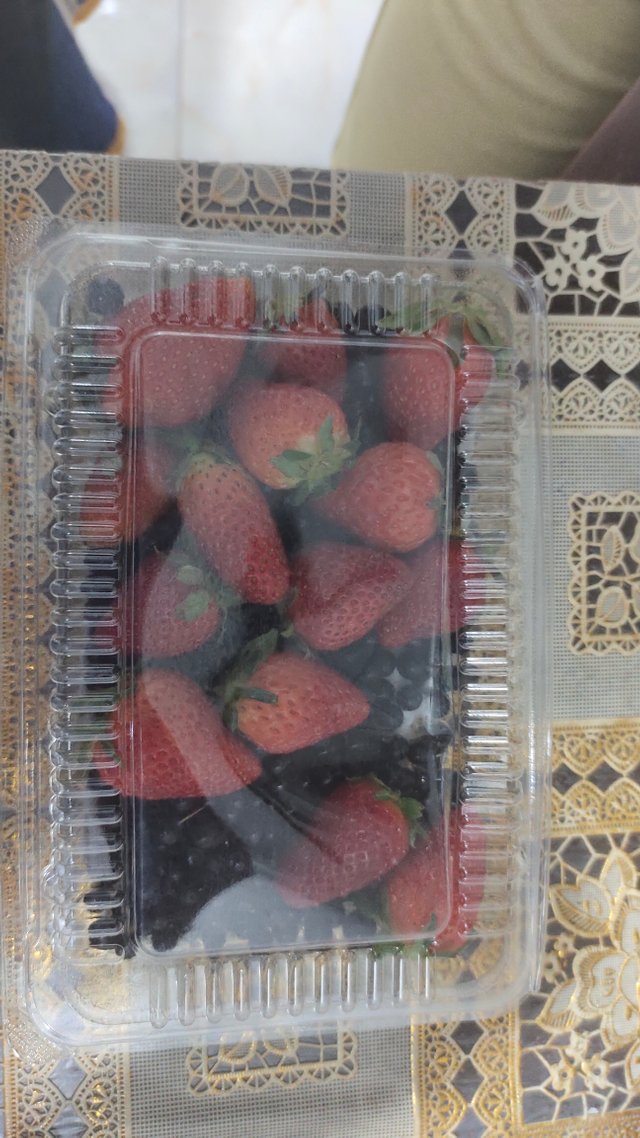 They were smaller than I expected, so we immediately tasted them and was a bit disappointed. They were not sweet at all, maybe it wasn't ripe yet. But since its my first time having them I wouldn't know. Since it wasn't as sweet as I expected I will not put it to waste and will make a shake from it.
Health Benefits
Strawberries improves heart health, lower blood sugar levels, and help prevent cancer. It is an excellent source of vitamin C and manganese and also contain decent amounts of folate (vitamin B9) and potassium. It is very rich in antioxidants. Strawberries can also decrease your risk of heart disease and cancer, as well as help regulate blood sugar.
Blueberries are high in antioxidants, which are natural compounds that help fight cell-damaging free radicals. There are several studies suggest that blueberries and blueberry juice reduce DNA damage, which is a leading driver of aging and cancer.
Both are good antioxidants and can help prevent cancer. So these are wonderful fruits to have to be healthy and fit.
Ingredients
4-5 pcs. of strawberry
Berries
Condensed milk
Crushed Ice
Water
Procedure
Place the berries in the blender.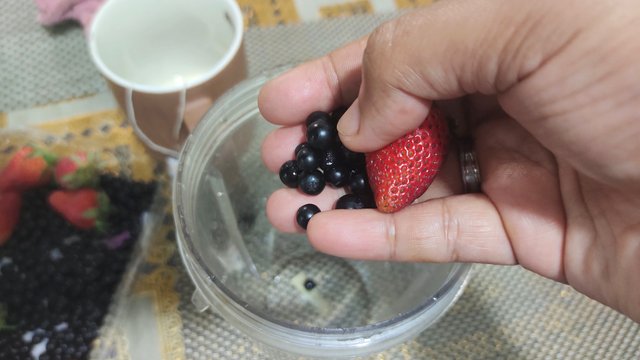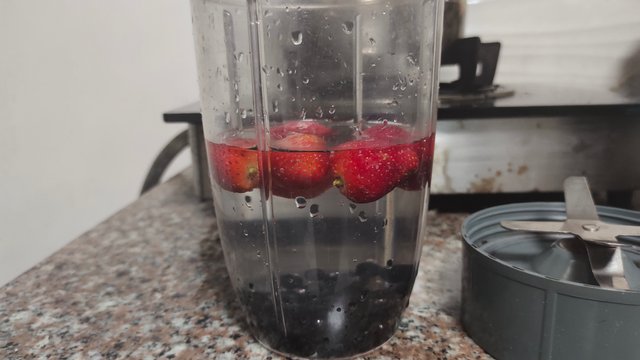 Then milk and crushed ice.

Start to blend and once everything is fully mixed you are now ready to serve.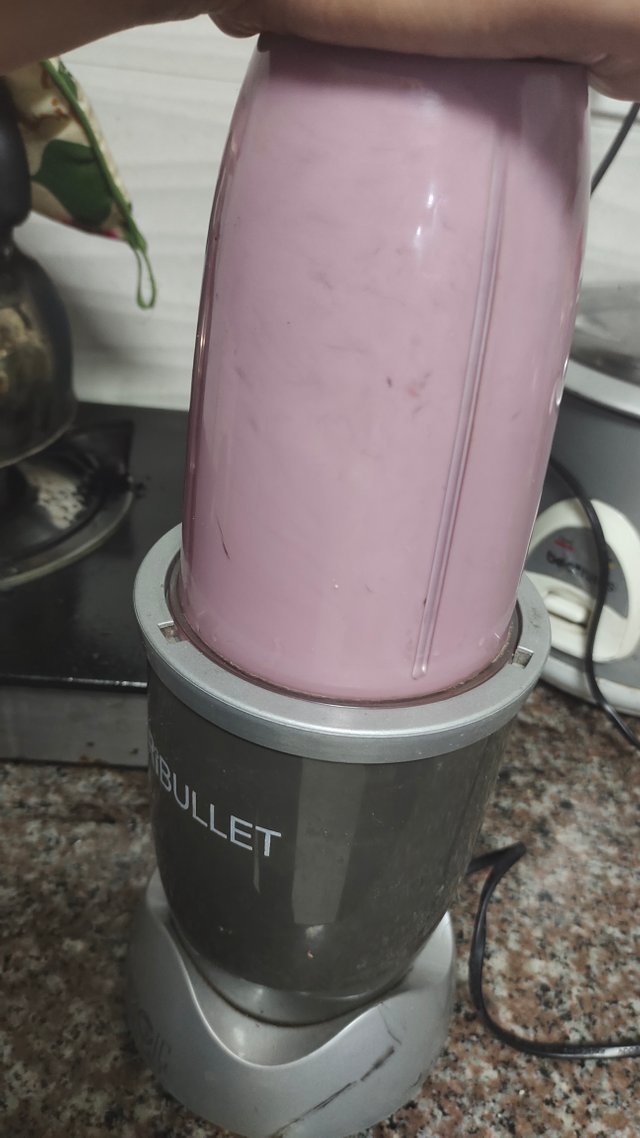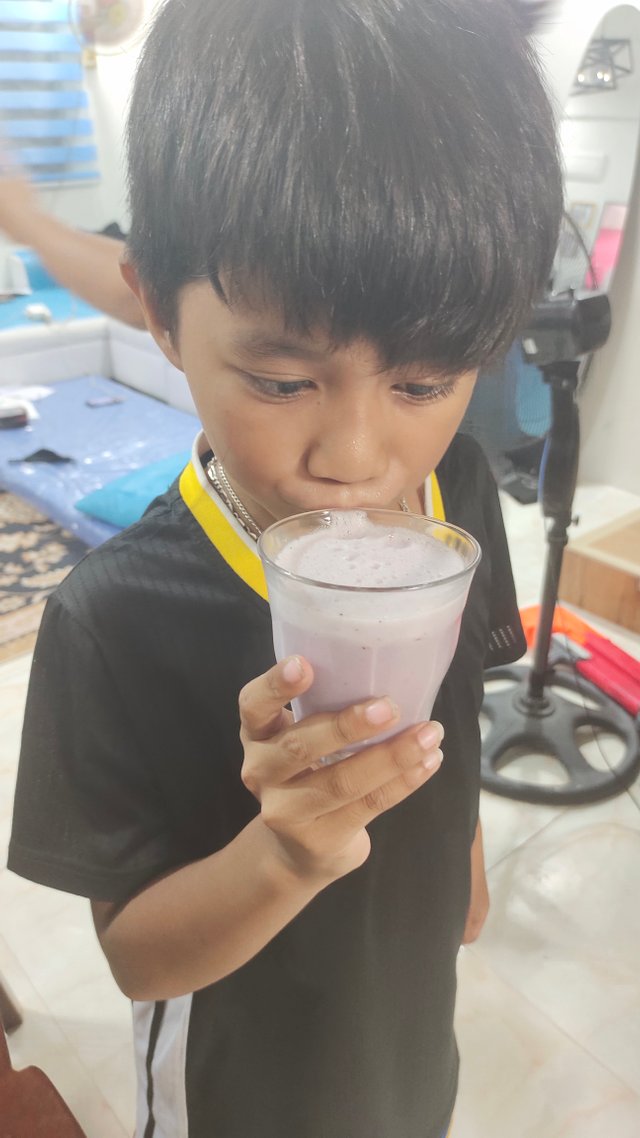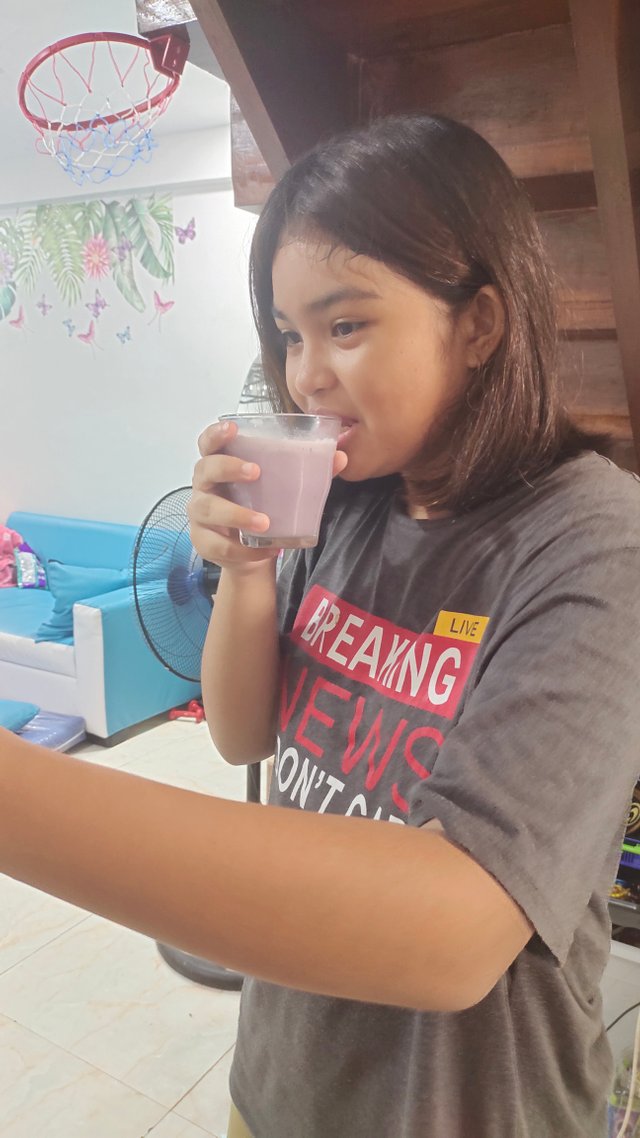 A healthy and refreshing drink for the entire family. The kids loves it and wanted more. You can try this healthy drink at home too.
I invite my friends to make their healthy drink too, @traderpaw @kyrie1234 and @gilbertthegreat