KILIS PAN WITH POTATOES (watch your fingers)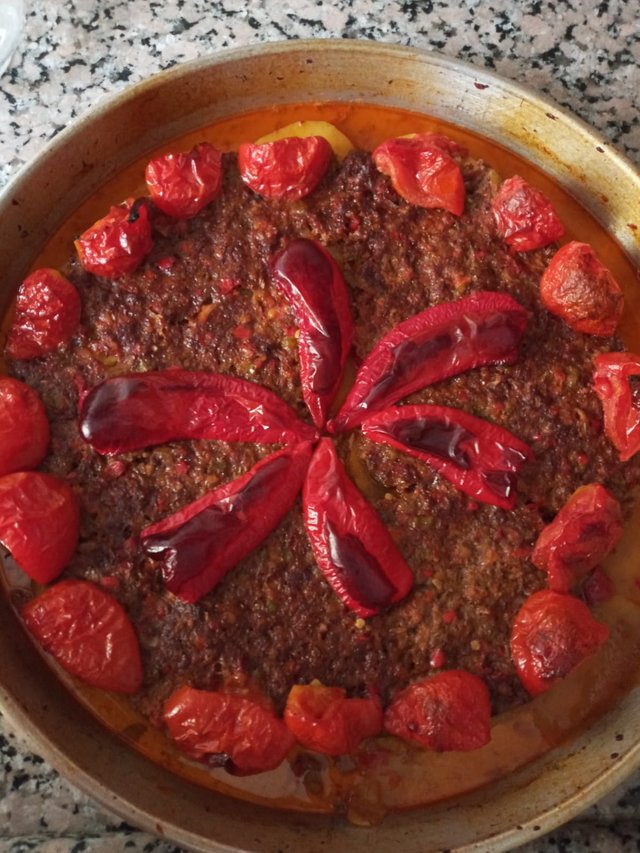 Hello friends, happy day to you all..
I will share with you my favorite meat dish. Kilis pan, as the name suggests, is a local dish unique to Kilis. Although it is very similar to the tray kebabs, which are made in different interpretations in many regions, it is also a recipe with its own characteristics and flavor. The original is made with minced meat, and it is brought to its perfect form by integrating with the vegetables and spices included. Kilis pan recipe will be one of your favorite guest dishes with its taste, practicality and appearance, you can serve it with rice.
You can make a nice lentil, tarhana or tomato soup next to the Kilis pan. You can accompany your meal with a delicious rice or pilaf. your.
Materials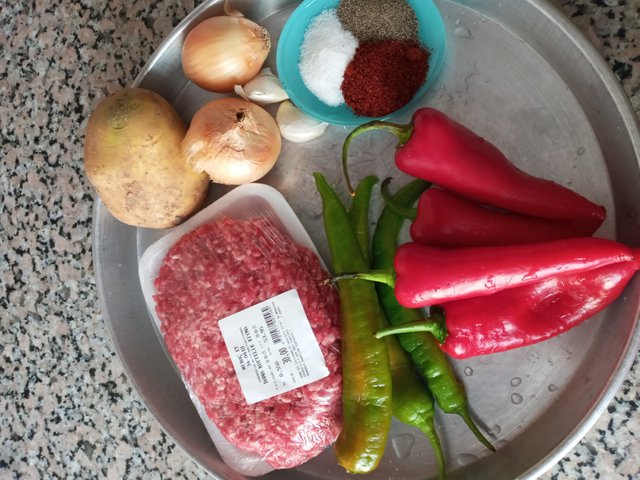 3 green bell peppers
2 cloves of garlic
2 onions
4 red capia peppers Half a kilo of ground beef
1 teaspoon of salt
1 teaspoon red chili powder Less than
1 teaspoon of black pepper
1 potato (for laying on the base)
FABRICATION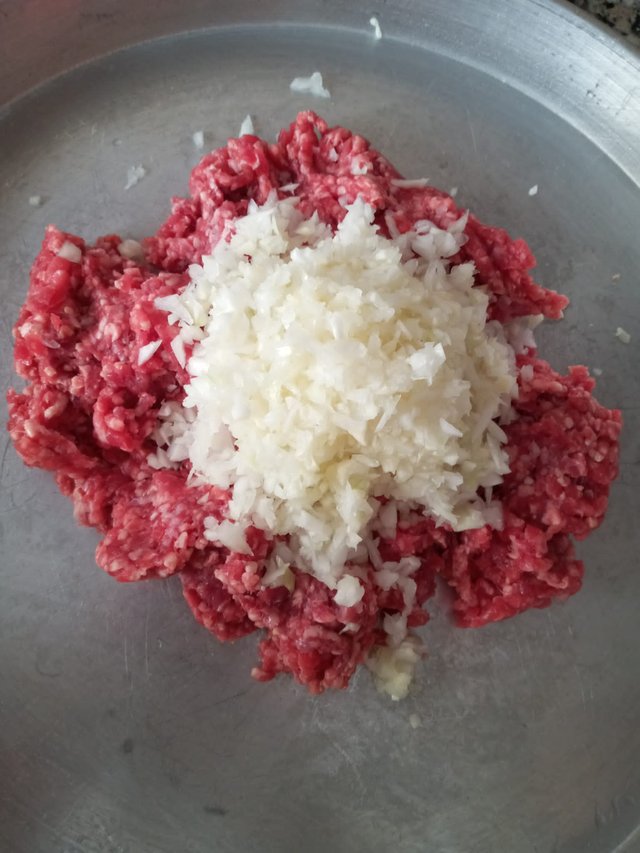 let's take our ground beef in a deep bowl and chop onions on it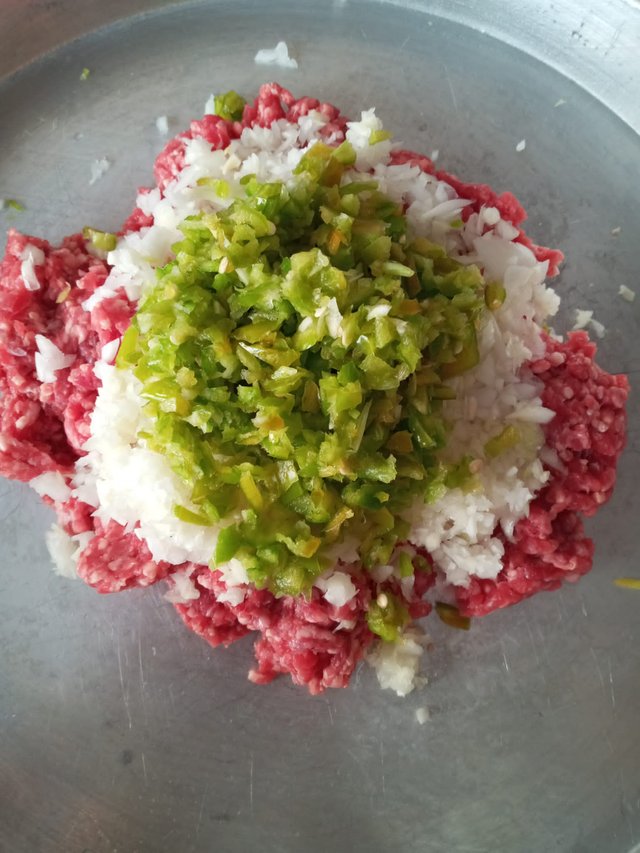 Let's chop green chili pepper finely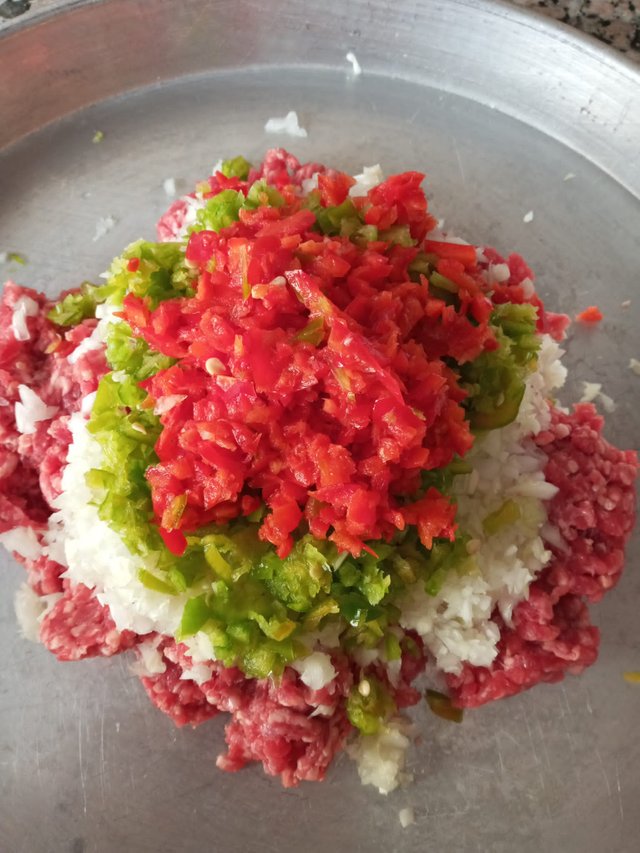 Let's pull the red capia pepper and add it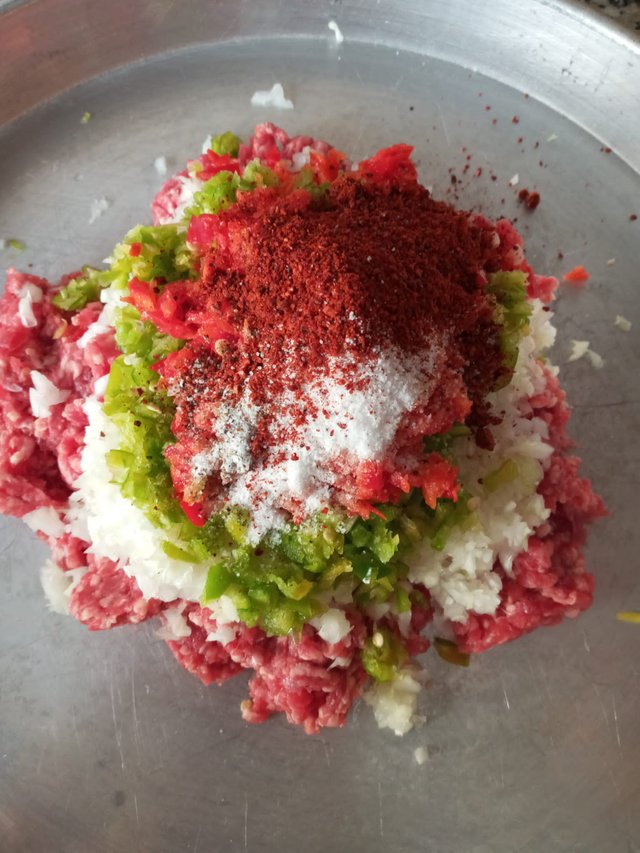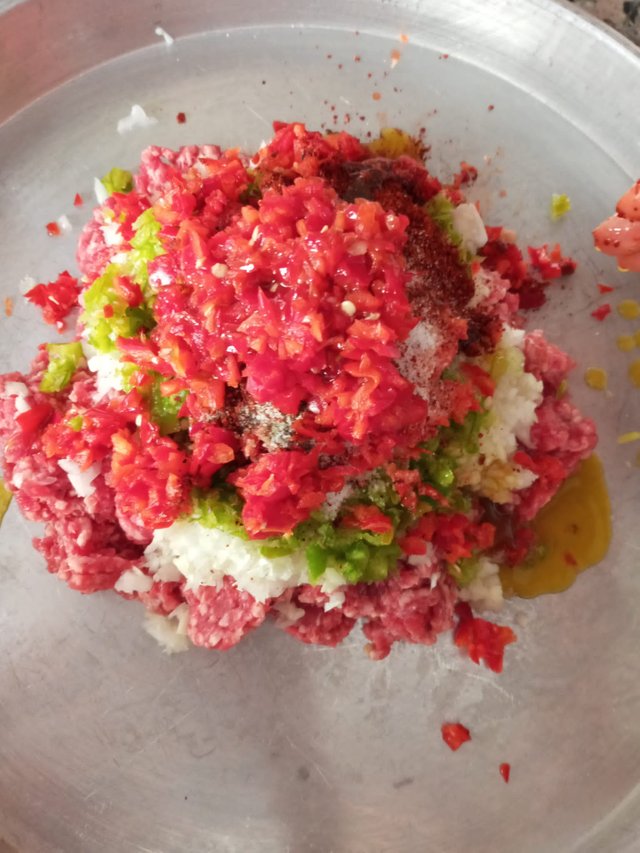 Let's add olive oil and spices and knead our mortar.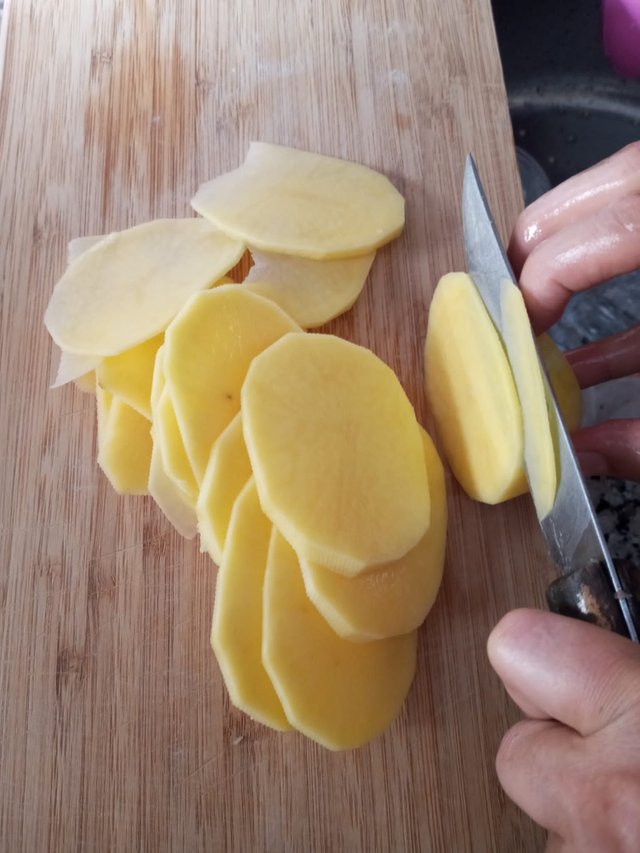 Finely chop our potatoes. Let's put it on the bottom of our tray.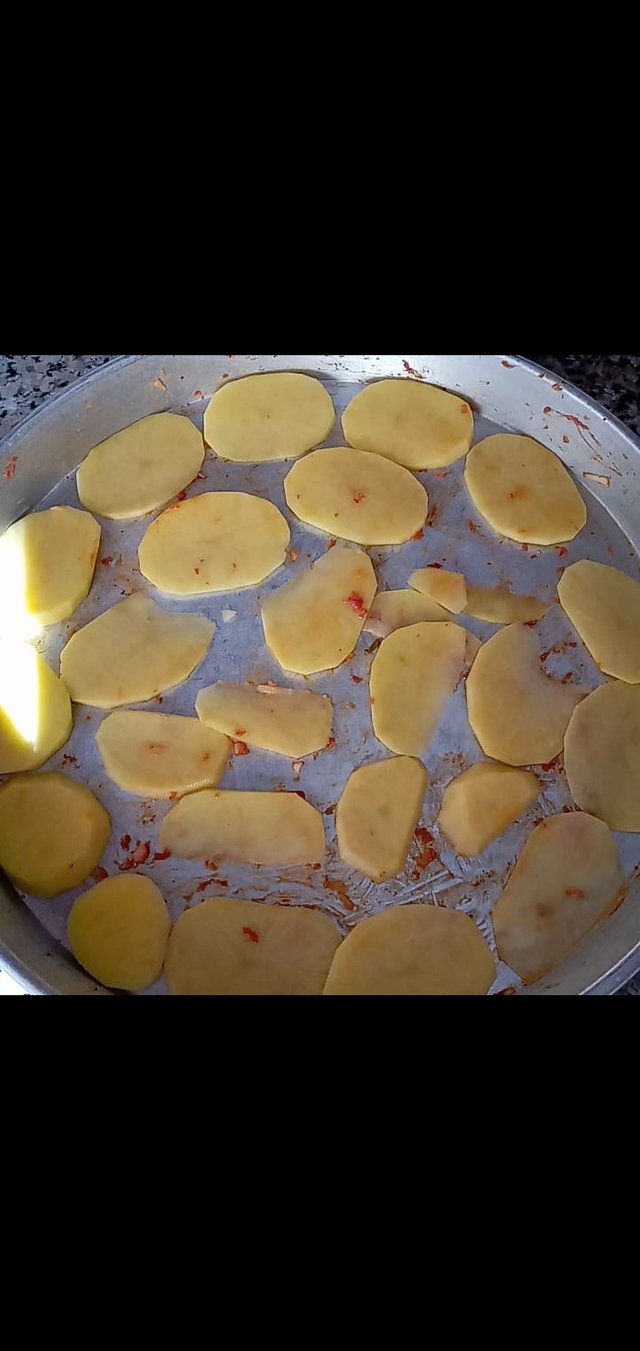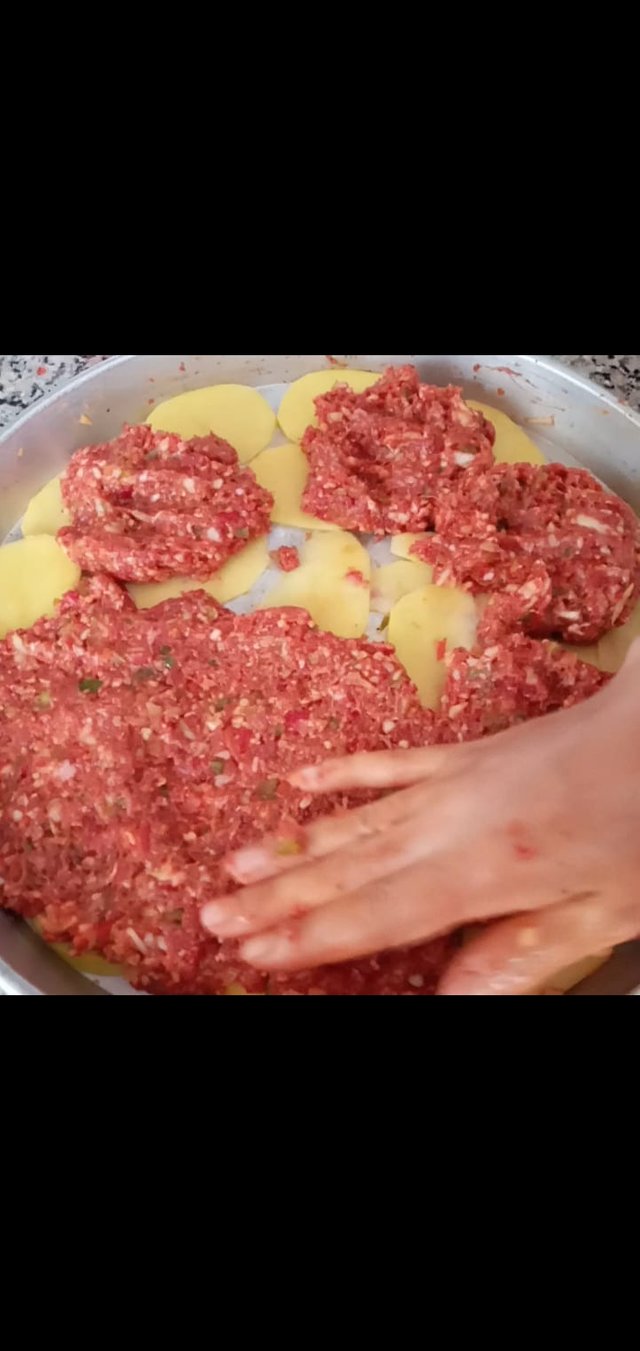 Let's spread our meat on the tray with our hands.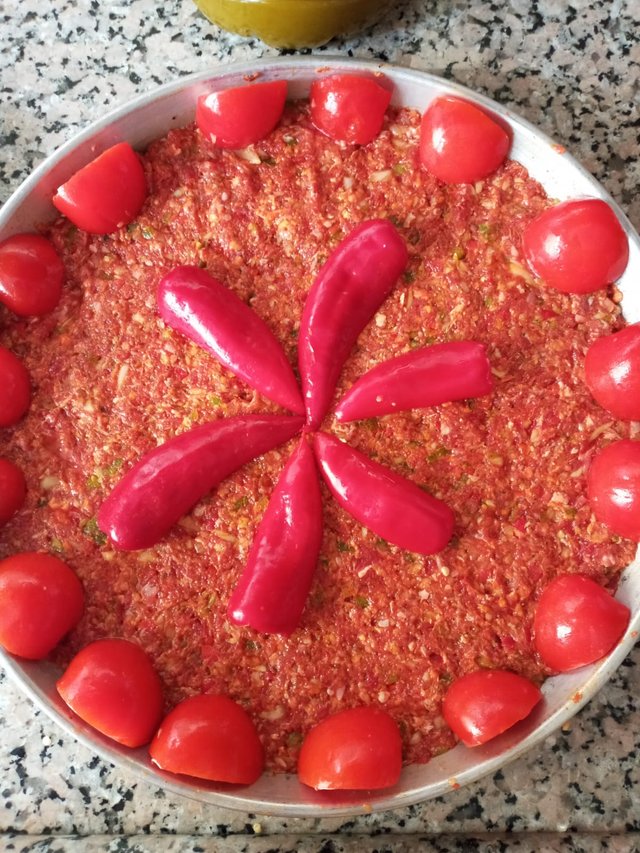 Let's add our tomatoes and peppers on the tray nicely. Let's cook in a controlled way at 200 degrees..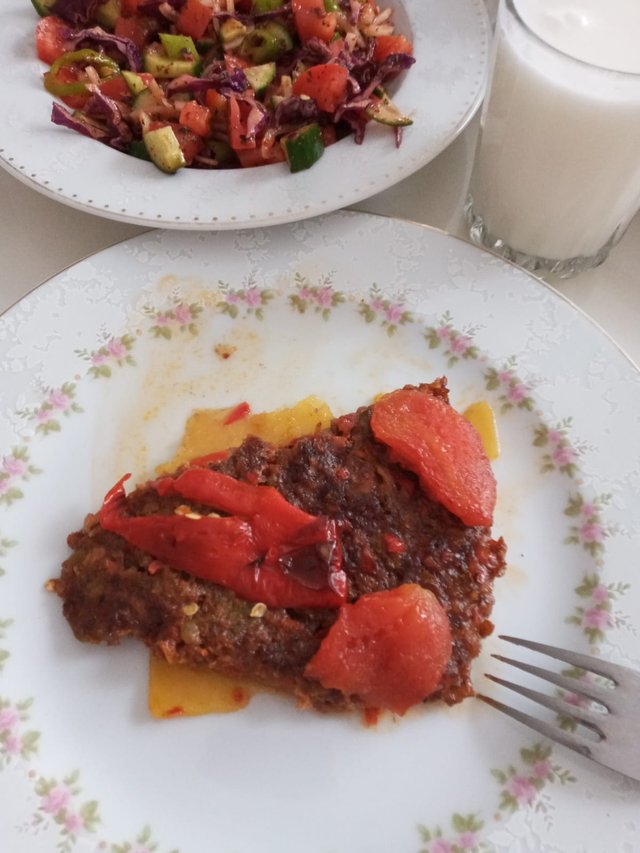 I hope you like my recipe you it I love you 💖