THE DIARY GAME SEASON 3: I WENT FOR A FOOD SPREE TODAY
INTRODUCTION
Hello everyone,I am @ceendy20 and I am really delighted to post my first diary game here. Today was a very special day for me, different from every other days. Today I did something I have never done before, I visited a lot of street food vendors and has a taste of thier food. I really felt like eating plenty things today. Let me take us through.
Dear diary,
I woke up this morning by 5am feeling really thankful to God for allowing me to witness another beautiful day. Every morning is another opportunity to thank God for the gift of life. I had my morning devotion and since I was feeling really weak, I didn't get up immediately, but after a while I was strong enough.
I did my usual morning chores, that was when the urge to eat different things came to me today, I have actually felt that way for some time now,but the will power wasn't there. I also needed to participate in a food contest, so I left the house by 10am.
The first place I visited was a street food seller who sells porridge beans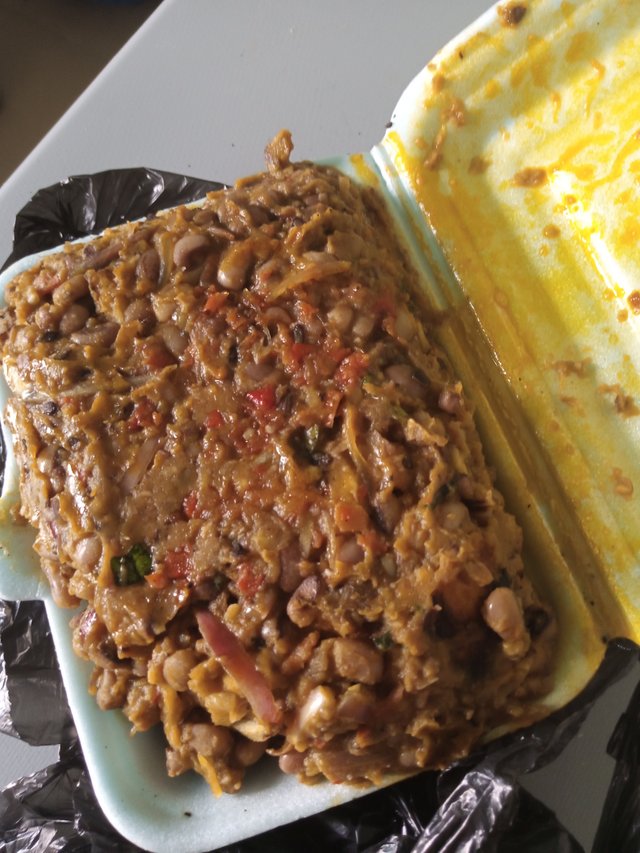 Porridge beans in a take away pack
I kept this so I could eat it for lunch when I get home.
From there I took a bus going to a popular junction in owerri called imsu junction. I went towards that area because I needed to print out something from the internet. Then I started feeling hungry, that was went I went to a food stand where Noodle and fried egg is prepared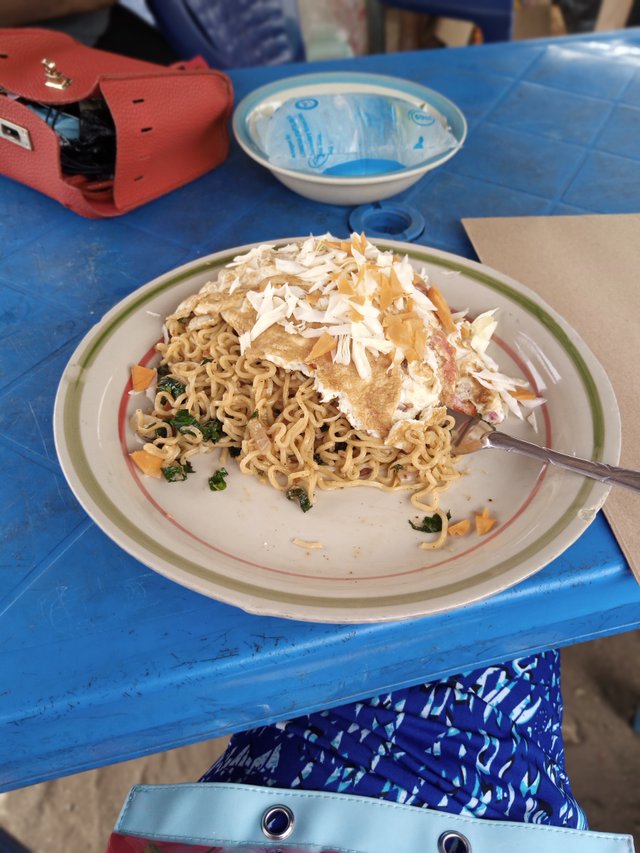 Noodles with fired egg
I ate this right there, by then I was done printing out what I came for.
On my way home right at the junction ,I met a woman a friend of mine who makes snacks ,I meet her frying some eggroll, I was really full but I just had to by one eggroll from her to encourage her business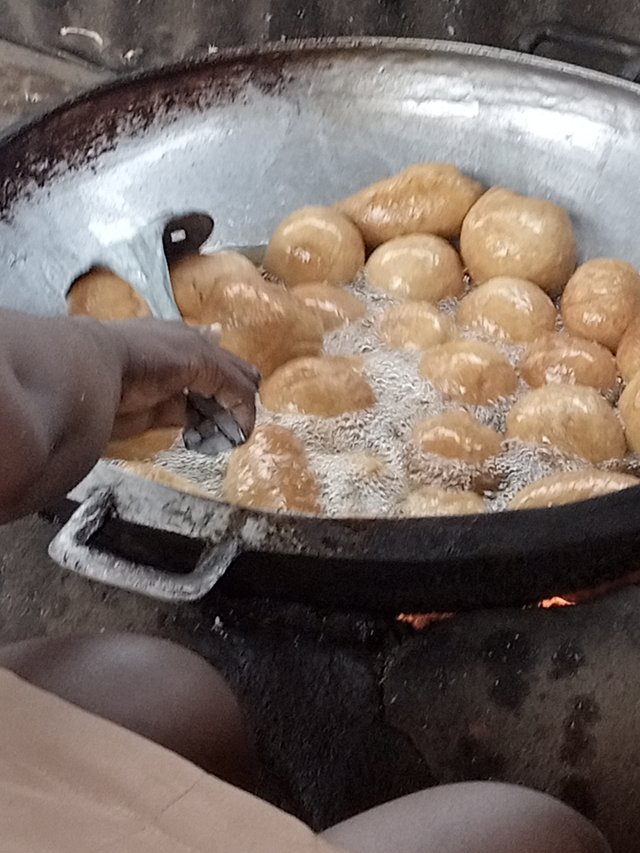 It was really tasty and I loved it. After that I took a bike and I went home, I was so tired that I and to freshen up immediately, mad layed down to sleep for a while. I slept till 5pm, I never knew I was that tired, I went ahead to participate in the food contest , by the time I was done I started feeling hungry again, then then I remembered that I had food I bought while coming back, I ate it , am I felt really full.
So that was how my day went today,its funny right, that I had to eat all that food, but that was how I felt today, I hope I don't feel this way again 😁.
My special thanks goes to the @steemwomenclub community and @ngoenyi, for having me here. Good night
Cc: @steemcurator1
Cc: @steemcurator2