My Diary Game
GREETINGS
Good day Beautiful women of @steemwomenclub, good to be here today and to be making my post after recovering from malaria and typhoid which has kept me down for days now. I had to take series of medications to be able to to be able stand and am glad I have fully recovered and truly I learnt that good health is been underated.
MY DIARY
I actually slept very late and that was by 02:05am this morning and was woken by a friend's call around 4am. I could not pick the call because that was an odd hour and I had nothing important to discuss with her so I silenced my phone. Later by 6:00am I woke up and after my morning devotion I warmed the food and ate and afterwards, took my medication and got ready for church.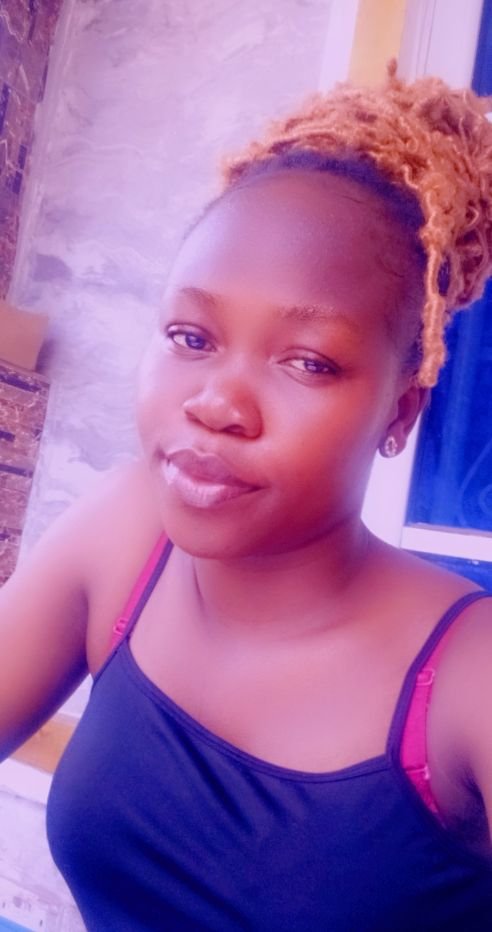 Although I was a bit confused selecting the exact cloth I needed to wear for church but I finally had to arrive at a choice. At first I was feeling tired and contemplating either taking a bike or trekking to the church as the church was not that far but the fact that I was still on my recovery process, I decided to take a bike so as to ease off stress and I finally found my way to church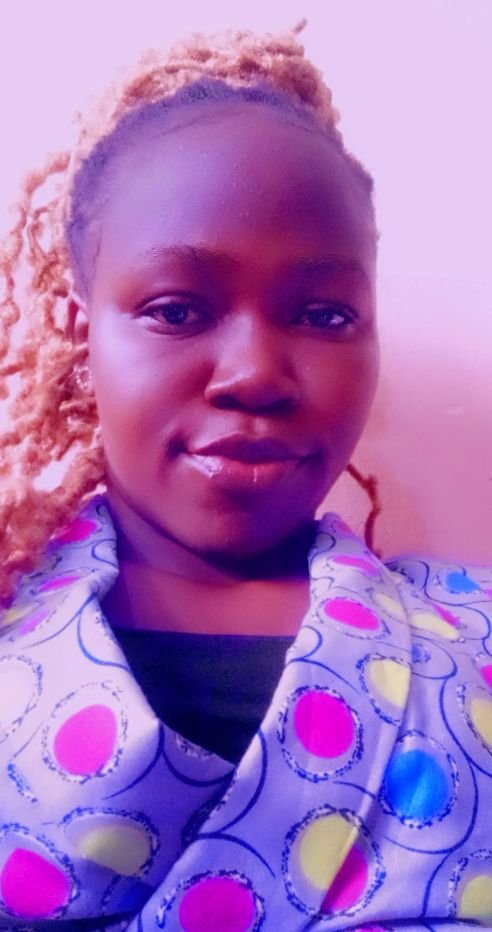 On getting to the church the sermon was divine settlement on which the man of God talked deeply about the criteria for you to receive divine settlement and he entreated everybody to be a labourer in the house of God as it pays to do so. We read series of Bible passages that discussed or buttressed this more and after which he called forth the first timers and gave them first timers blessings, we also did a Thanksgiving offering which involves dancing and singing unto the Lord, the pastor made an alter call and few persons responded to this and announcements was read out which read that youths in the house should stay behind after the service and then the offering basket passed around and everyone dropped their offerings and the elderly ones in church went home while the youths stayed back for a brief meeting.
After the service, I headed home and immediately I got home I did some postings on steemit and the did some washing and cleaning and after that, I please with a friend of mine that came visiting to accompany me to the market so I can buy somethings to for food. We got to the market and trust me things were actually costly as usual and the sellers complained things are expensive because of increase in the price of dollar. But finally I was able to buy the things I needed and had enough change.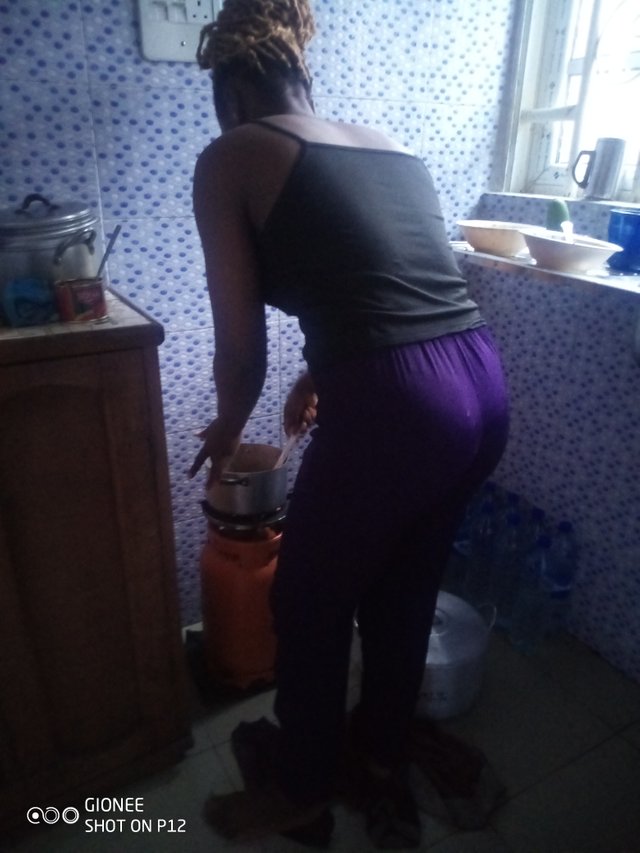 I got home and prepared a white rice and got the vegetables I bought ready and I steamed the fish I bought and then I started making stew but while still in the process, the gas finished and we had to sort for another alternative which is cooking with firewood. Although, this was very strenuous for me but there was just no other option as we have to get the food done by any means possible... So I did my best to get the food done and I served the food with a cucumber fruit sliced in my meal and below is a picture of the meal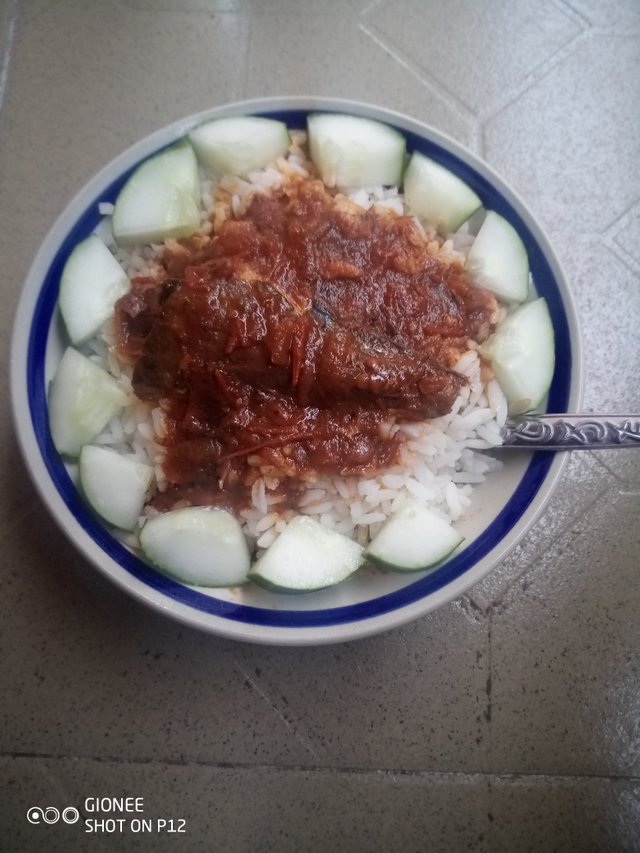 Below is a link to my introductory posthttps://steemit.com/hive-172186/@cinnymartins/achievement-1-task-my-introduction-to-newcomers-community-by-cinny-mentored-by-cryptokannon