Thedairygame season 3[ How I spent my day]
Hello beautiful women in the house. Trust your day went well?
Mine was supper good!
This morning I went out to hustle for clients as usual to come patronize me for our loan facilities. So as at past 12 noon my colleague Grace called let's visit SARS station to sort for clients. But I was unable to meet her up because of traffic so she went alone and she wasn't happy that I couldn't accompany her.
So I had to make it up to her by taking her to a new location she hasn't visited at OMUODE ALUU Community close to the Airport road in Rivers State.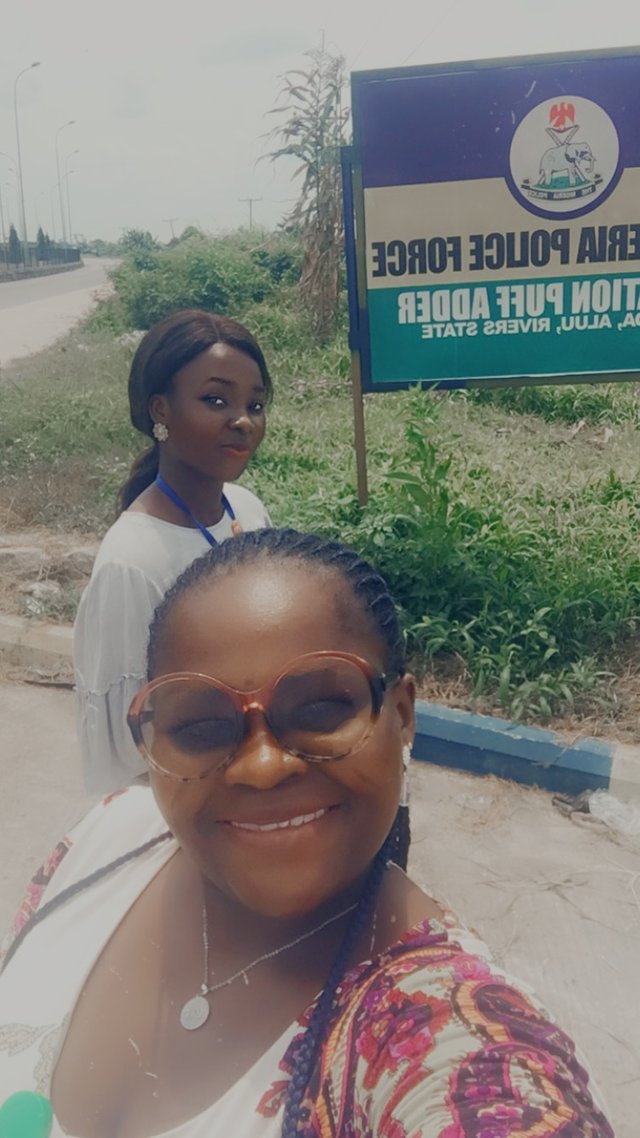 Grace and @essybrandy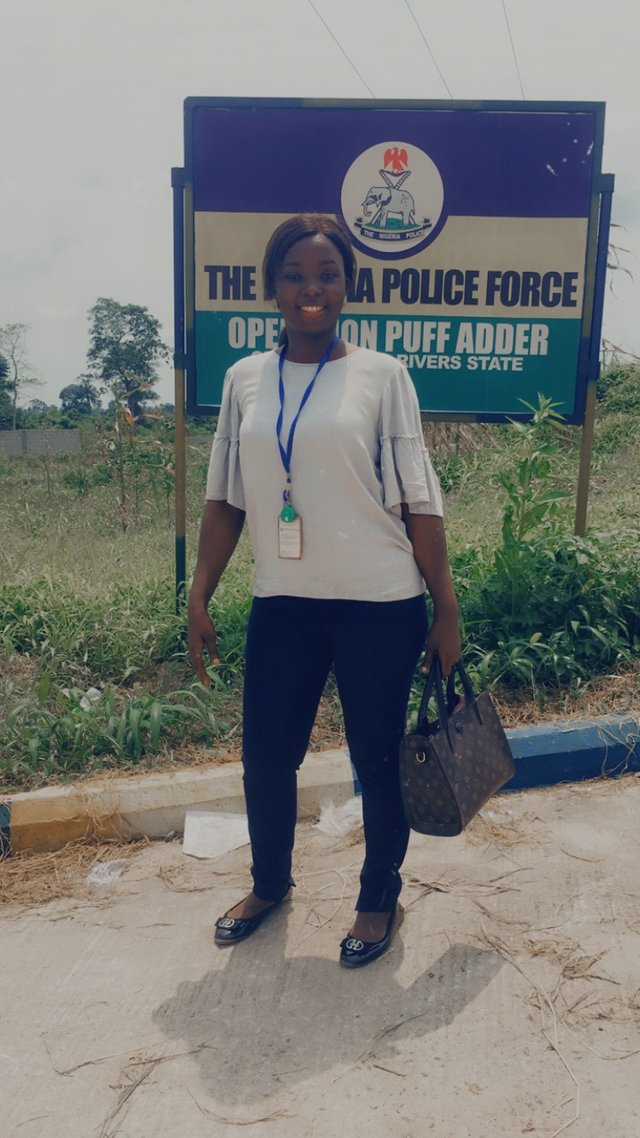 That's Grace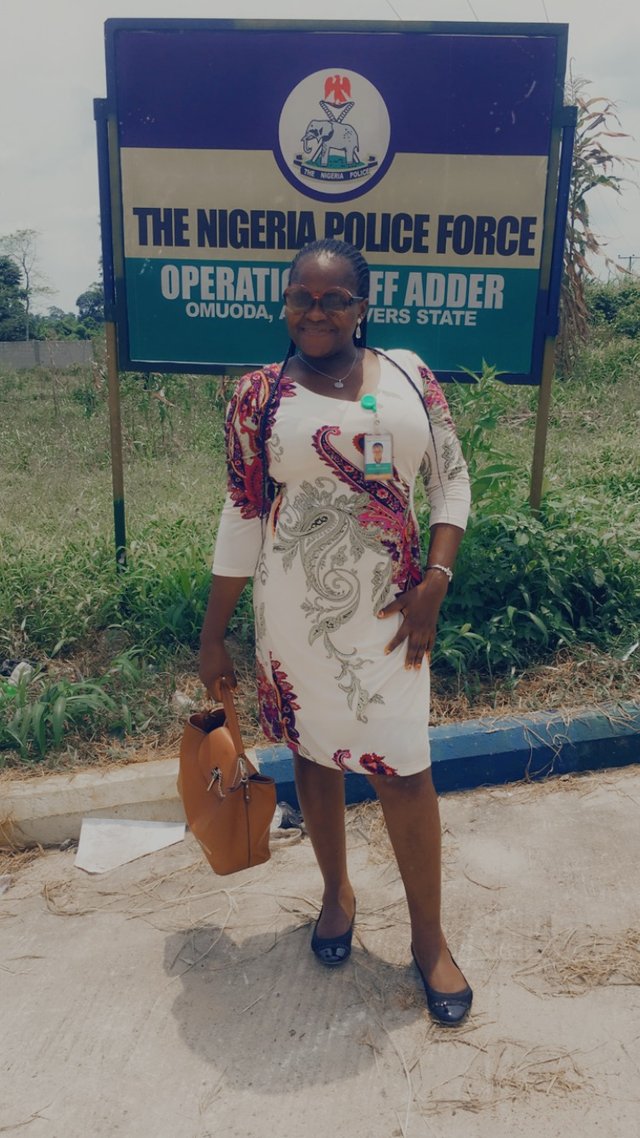 @essybrandy on official duty
On getting there, we asked to see the Station Officer (SO) to seek for permission to market our facilities.
So he told us to apply with our company's letter head.
But I met a friendly police officer and I ceased the opportunity to advertise our products and wow 😳 he patronize me and requested I booked #500,000 for him and I was supper supper excited because it was an open door for me and a step to meet my target which was #6,500,000 monthly.
Now back to why I said it was an open door for me, my colleague Emmanuel was given last chance in our organization to resign if he doesn't meet the said target this month July.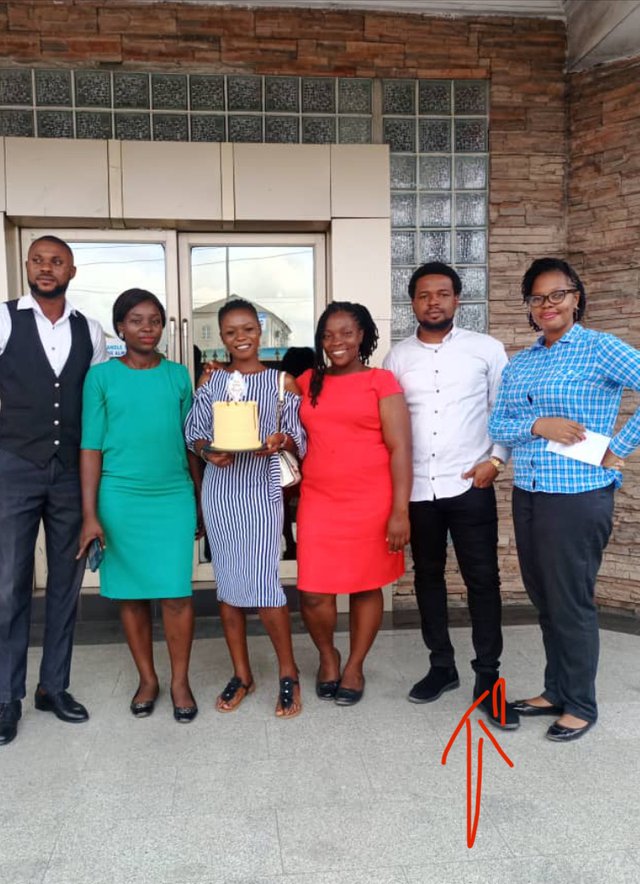 Emmanuel is the one on red arrow marker
They told him to write letter of commitment letter and resignation letter so that if he doesn't met up, they'll use the resignation letter against him.
So (we team members) decided to support him by giving him any loan we have to help him meet up.
So I gave him #390,000 loan to booked so that it will be counted for him.
Although he has already done #5,000,000.
So because I rendered an helping hands to Emmanuel, it has open doors for me to book #500,000!
And I'm sure others will help him too as we have all agreed to.
Then at about 6pm this evening, I visited a Point Of sales (POS) stand to pay in money to an account. I used that opportunity to advertise steemit to the guy in charge of the POS business.
He got interested so I sent him the name of site "steemit.com"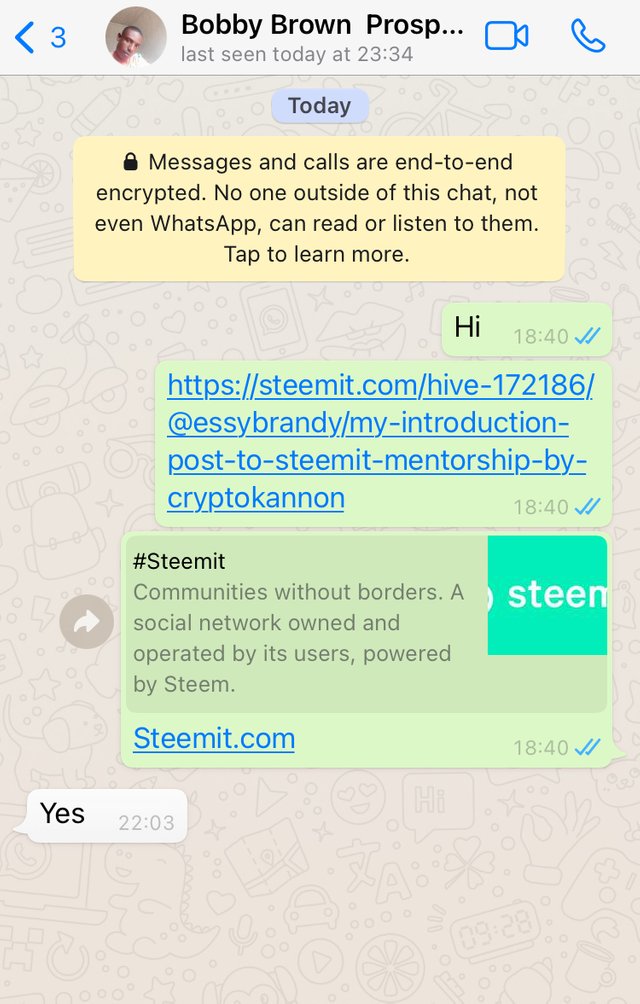 I sent steemit site address to Bobby Brown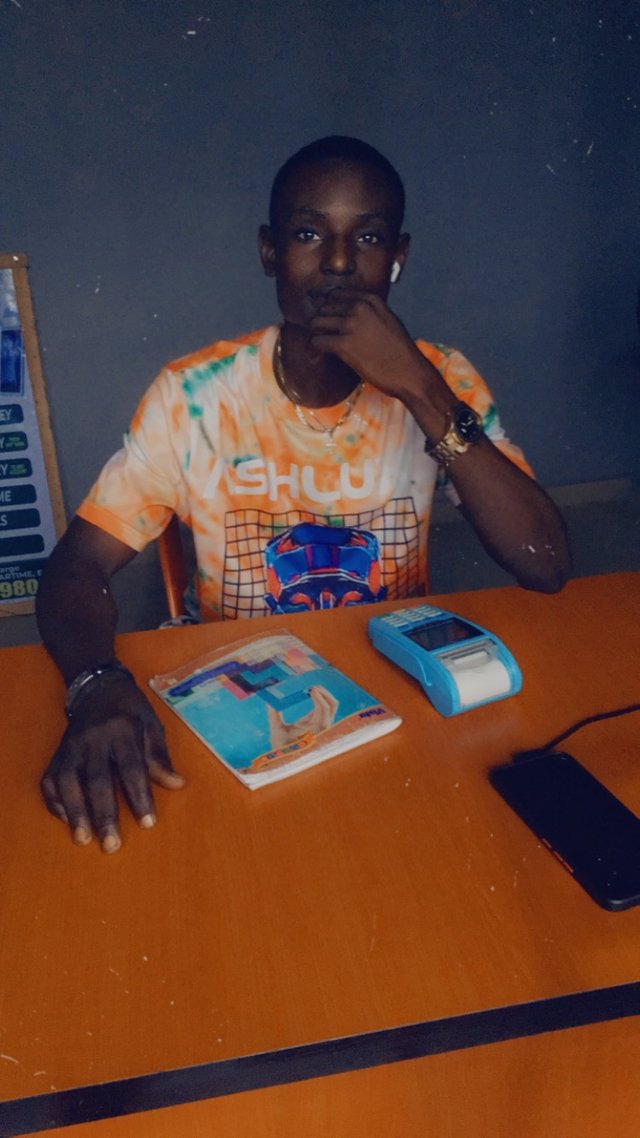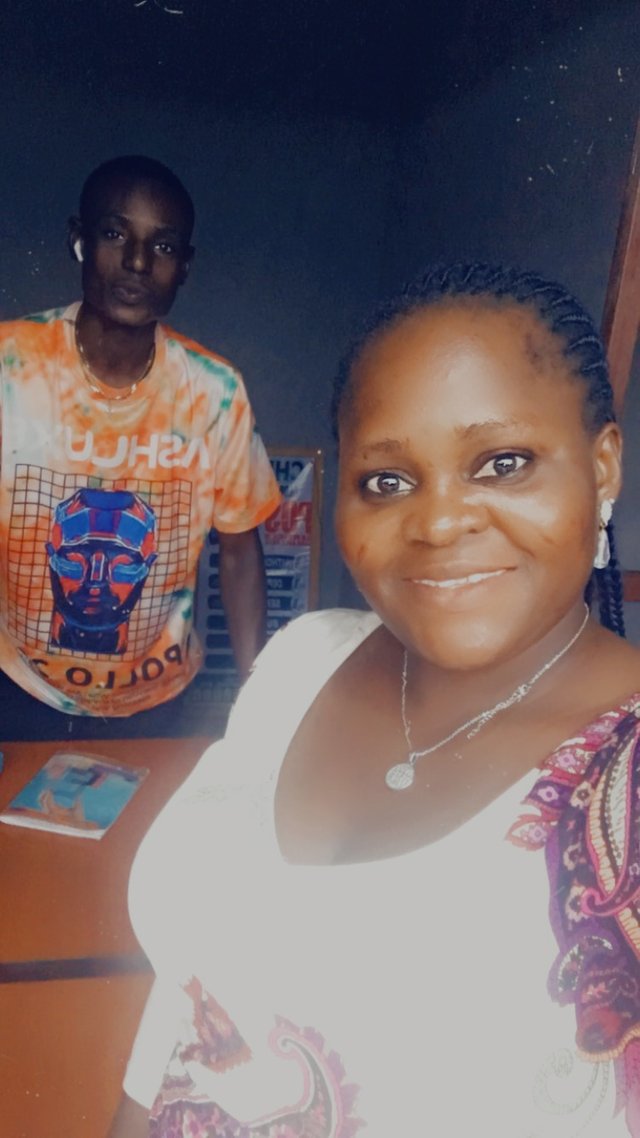 His name is Bobby Brown.
Thank you so much for being patient to read through my post