INTRODUCING MY SELF TO @STEEMWOMENCLUB || ACHIEVEMENT 1 || AS A NEW MEMBER ❤️
Dear Steemians,
Hello all steemians, especially your time in the community is the Steem Women Club Community. On last month ago, I joined the steem women club community.
So, before I introduce myself, I'd like to thank @steemwomensclub @saracampero @ngoenyi and @svm038 who have supported this community so far that the SteemWomen Club Community has been one of the largest communities on the platform.
Before further our discussion, allow me a little time to introduce myself in the community. I joined steemit on September 2020. There are still a lot of things I don't understand with this platform, but I will always learn more about it.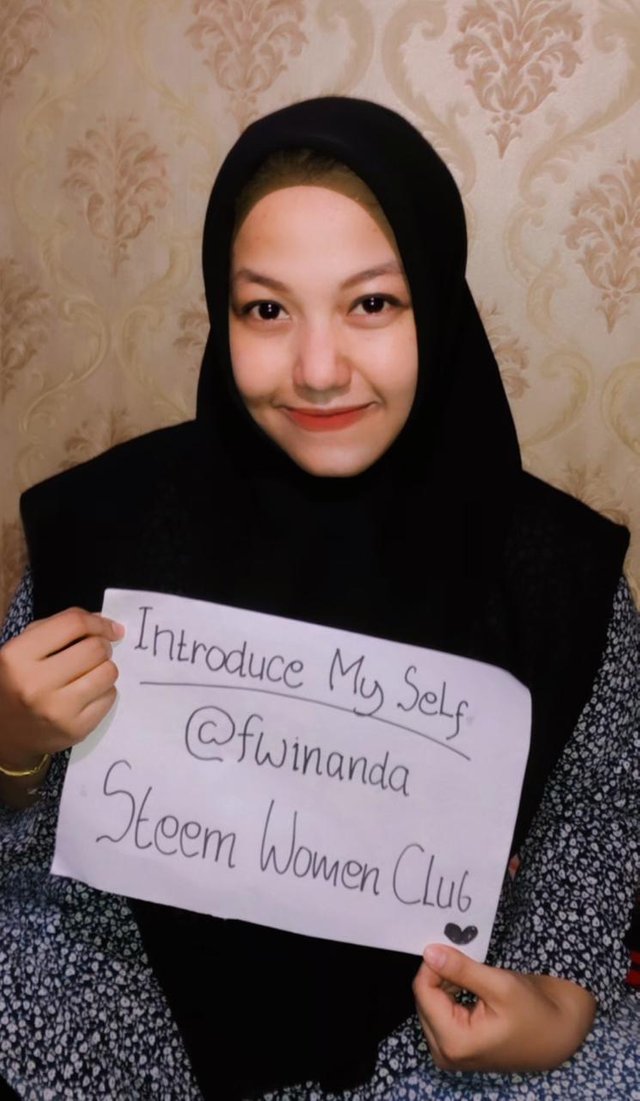 achivement 1 #steemwomenclub
My name is Fitria Winanda. I am an only child who was born on April 03, 28 years ago. Domiciled since birth in Lhokseumawe City. I am an alumni of the Indonesian Language and Literature Education FKIP undergraduate student, Syiah Kuala University. I am currently pursuing my Master's degree in Islamic Education Management at the IAIN Lhokseumawe Postgraduate Program. My current profession is as a teacher of Indonesian Language who is assigned to the MAN Kota Lhokseumawe. Apart from that, I have also been a lecturer in the Ganesha Operation (GO) Aceh Branch of Lhokseumawe Unit since 2014.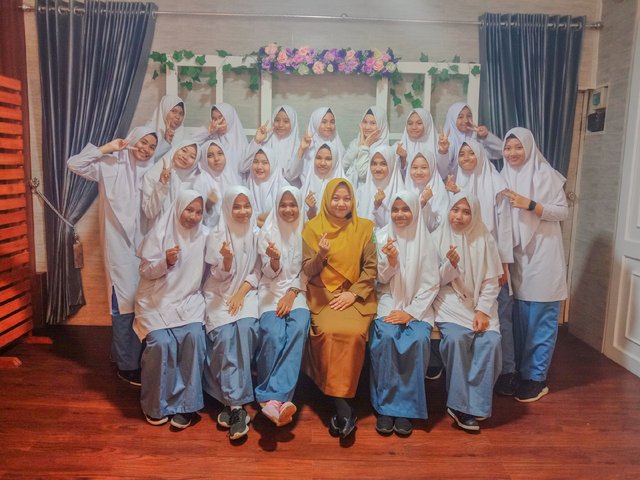 Photo with students of MAN Kota Lhokseumawe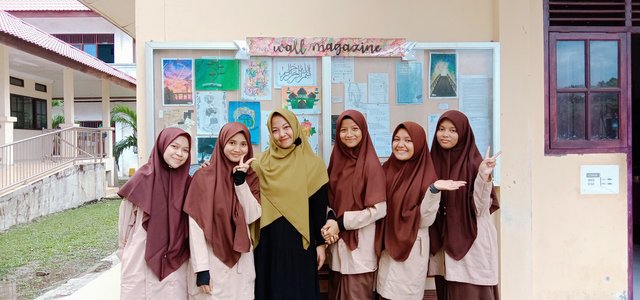 Photo with students of MAN Kota Lhokseumawe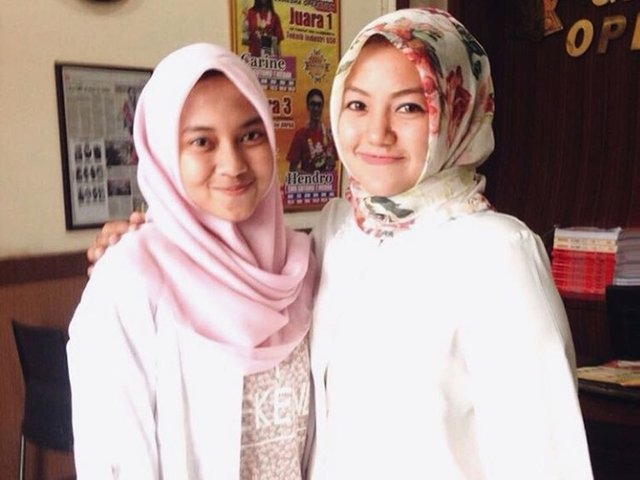 Photo with one of the GO tutoring students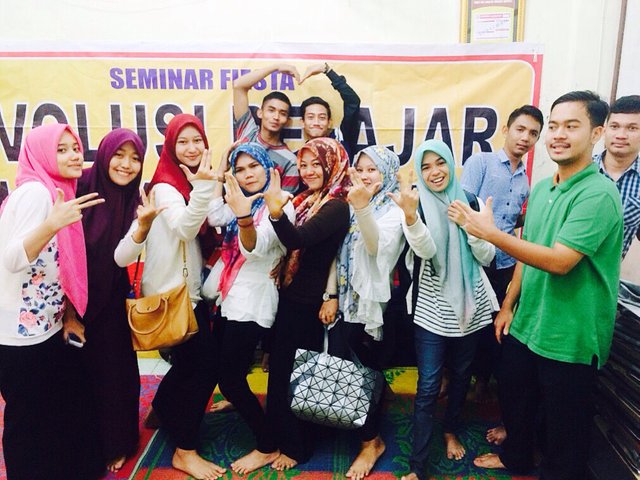 Photo with GO tutoring students
My hobbies are singing and writing. From these two hobbies, I got more "pocket money" when I was in college. In 2011, I passed the selection and joined the * vocal choir * Unsyiah Student Choir. This is where I can meet great people from within and outside the country such as ministers and even the president during a visit to UNSYIAH when voicing their welcome.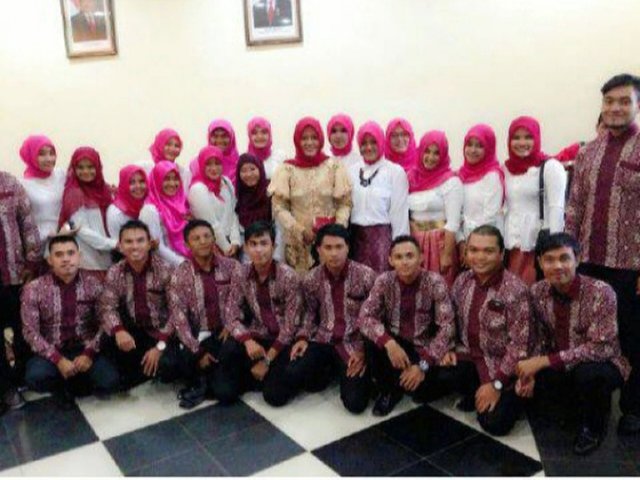 Photo with members of the Choir Unsyiah students when welcoming the arrival of President SBY (2012)
In 2013 I also joined the Aceh-based band APACHE13 and sang their singles "Meulati", "Pajoh Cinta", and "Bek Panik".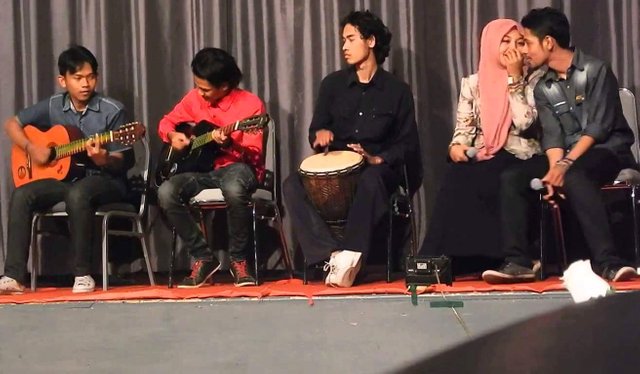 Photo while performing with APACHE13 (2014).
Some of my writings have also been published in several newspapers and magazines. One of them was in the magazine Warta Unsyiah some time ago.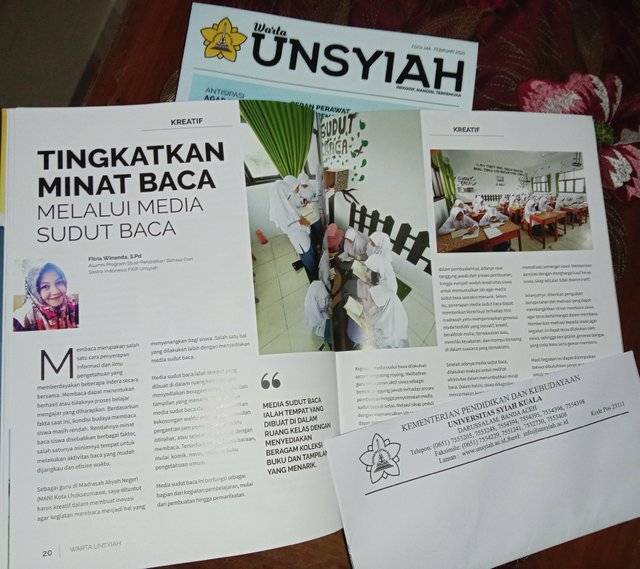 My writing in the magazine * Warta Unsyiah * February 2020 edition
My achievements in the field of education include winning the 2015 UKG (Teacher Competency Test) for the Indonesian language subject and serving as the National Tutor Instructor for Indonesian Language Subject Teachers from 2016-2019. Pray for me to be successful at the national level again, Steemian's! Aamiin.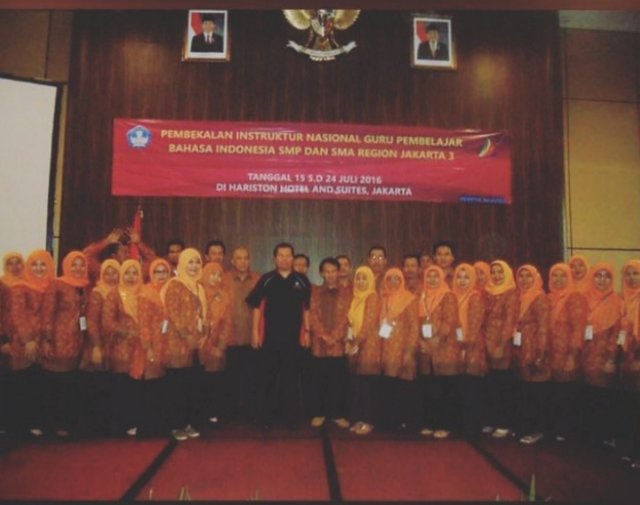 Photo during the National Teacher Learning Instructor training in Jakarta (2016)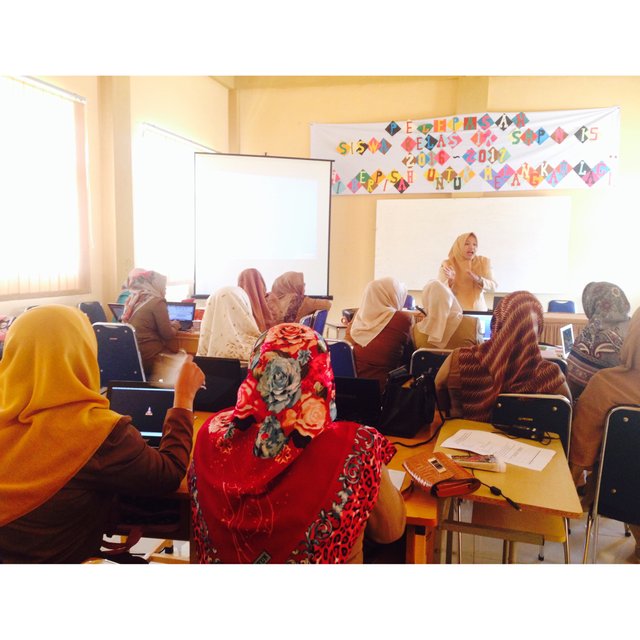 Photo when tutoring for Indonesian subject teachers in Lhokseumawe (2017)
That's the little story of my life, and with my joining the community, I really hope the support of the rest of my friends will help me pass the next few steps properly. I hope the kits can achieve success together.
I hope I can be a part of the community's progress delegation.
That's my introduction to the @steemwomenclub community. I sincerely hope you are pleased with my presence in this community.
I ready to be Promotor #steemwomenclub ❤️