Diary game season 3/ Sunday 21st February, 2021./By @graciee20 (How my Sunday went) 100% powered up
Hello Friends, How are you doing? I trust you had a great day. Okay... My day was awesome and I was so blessed in Church. It's Sunday, the first day of the week and I am super excited. My warm appreciation goes to @steemitblog, @steemwomenclub and @steemalive communities for the opportunity given to me to write about how my day went. I know this week is gonna be nice to us all. Here's my diary post for today. Please sit tight and enjoy the ride (smiles).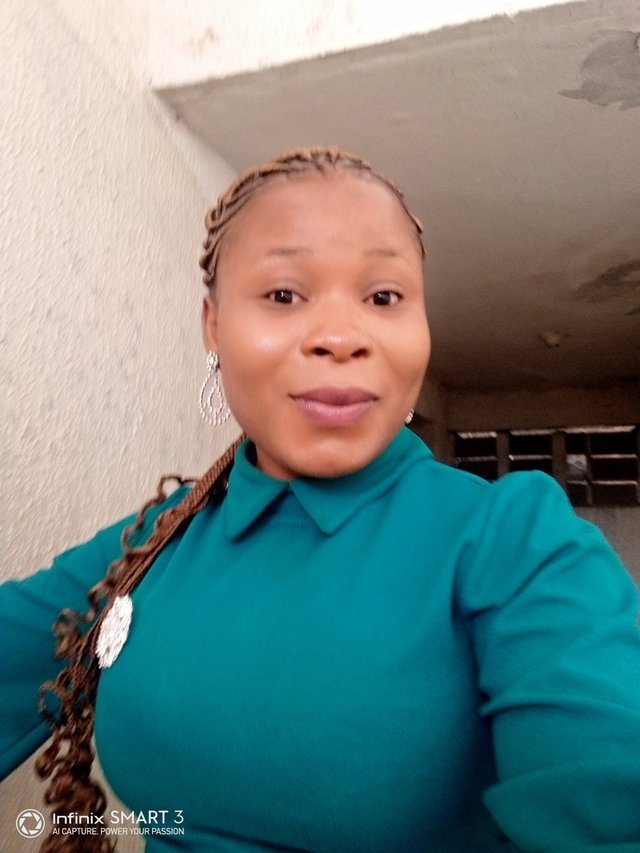 my beautiful self
3am
Dear Diary,
I woke up today by 3am, My night was splendid, though there was much harmattan cold here this morning, but I loved it. It made sleep like a baby. I had a brief prayer and came online to check for updates and notifications. I submitted my diary post which I wasn't able to do last night because of battery failure and I also wrote and posted my 1st lid report.
6am
When I was done posting, I got into the bathroom, brushed my teeth and had my bath. I hurriedly dressed up and left for Church Service. Service starts by 7:00am and I was able to meet up with time, because my Church is close to my house. It was an awesome time in God's presence. After Service, we had series of meetings in Church, exchanged pleasantries before I went home.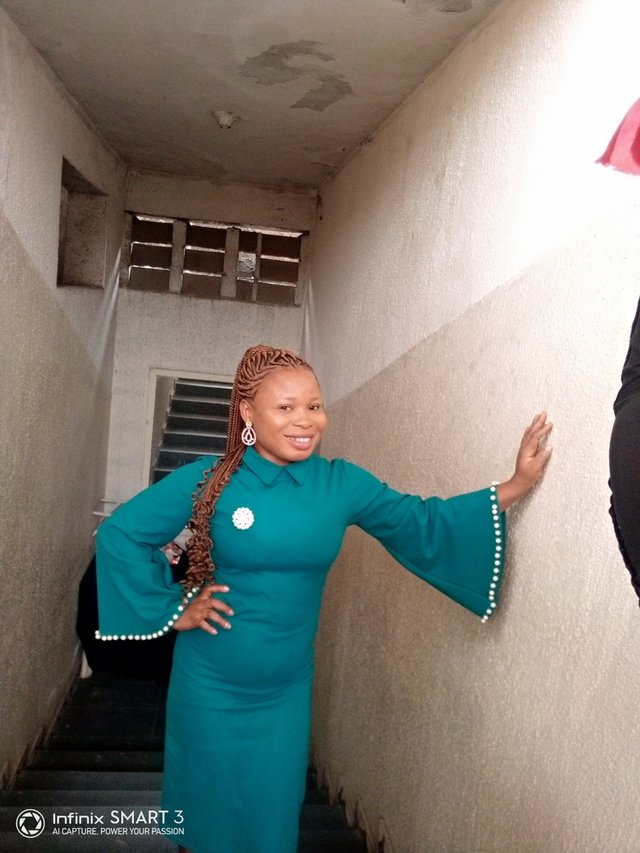 me at the Church premise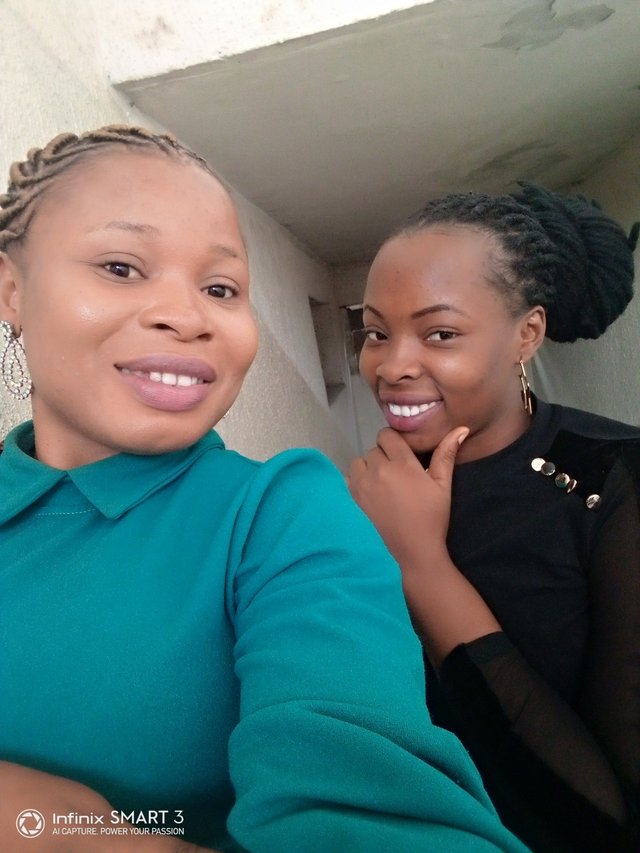 meet my Church sister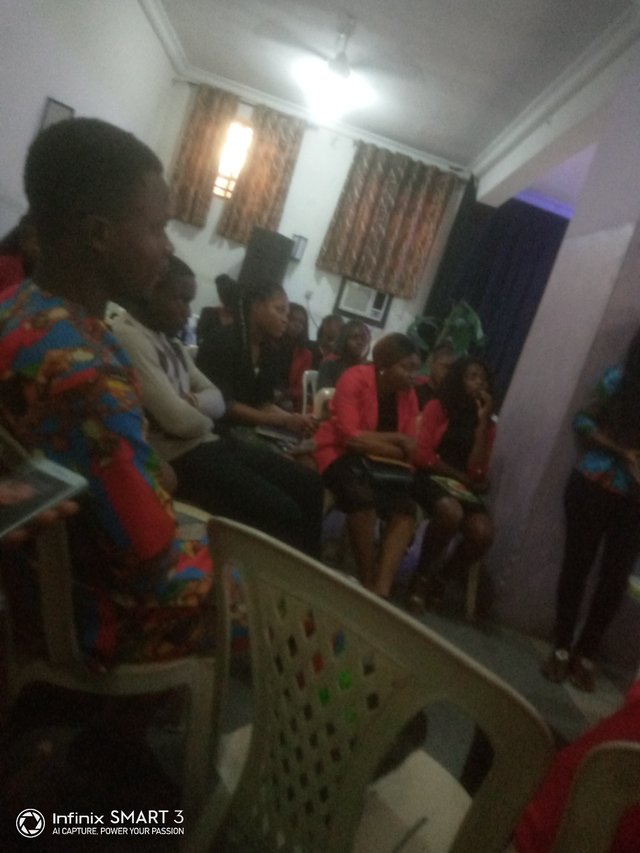 meeting ongoing
4pm
I got home by 4pm, there was nothing in the house to eat so I had to go to the market and buy few food stuffs so I can eat. At first, I was confused about what to eat, but later on decided to go with white rice mixed with Spaghetti and egg sauce spiced with scent leaf. So I left the house, went to the market, bought the items, came back and began the cooking process. I boiled my rice first, then spaghetti and later prepared sauce.
8pm
I like the taste of good food so I take my time to make my meals deliciously. Dinner is ready and it was served hot. I'm happy I made the right choice of meal.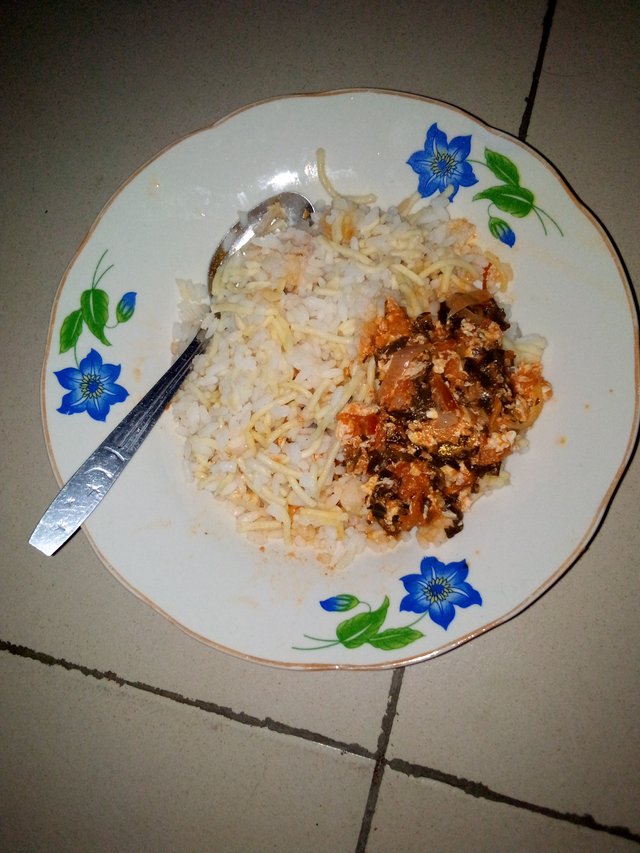 my delicacy
I was still eating when my neighbor came in to get scissors from me, I beckoned on her to come join me in dinner, she ate and we were done eating we started gisting. We talked about so many things and the top of it was about our experiences in Church today.
11pm
My neighbor was gone and I started preparing my diary post. Once I'm done with it now, I'll just go to bed, because I'm already feeling sleepy.
Dear friends, This is how my day went.
Thanks for visiting my post entry.
Best regards
Cc: @steemcurator01
Cc: @steemcurator02
Cc: @steemcurator03
Cc: @focusnow
Cc: @ngoenyi
Cc: @trafalgar
Cc: @talktofaith