Steem Women Club Community Contest # 8 'Handicrafts' Time to Show Ingenuity || Paper Lanterns for the Full moon Festival
Hello beautiful ladies,
I love to do handicrafts and that's something I usually enjoying doing as a women. However, with the limited time I have on the work day in my salon I choose to prepare Paper Lanterns for this contest organized by @steemwomensclub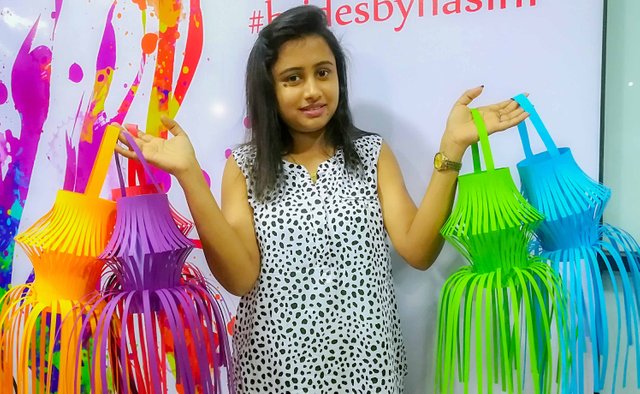 In Sri Lanka we celebrate Full moon days as a religious observances, we call it the Poya Day. It is a government holiday and every month we have this event to visit the temple and to attend many religious activities. However, according to the believes each Poya day represent different themes. During the months of May, June & July is the month that Poya day mostly celebrated. In those months every house in Sri Lanka will have a different shapes, colored lanterns in front of their houses. It is a symbolic material to the life and lights.
So, let's see how you can prepare a Paper lantern,
These are the materials you need:
---
A4 size Colored paper
Pencil and eraser
Ruler
Scissors and Paper cutter
Glue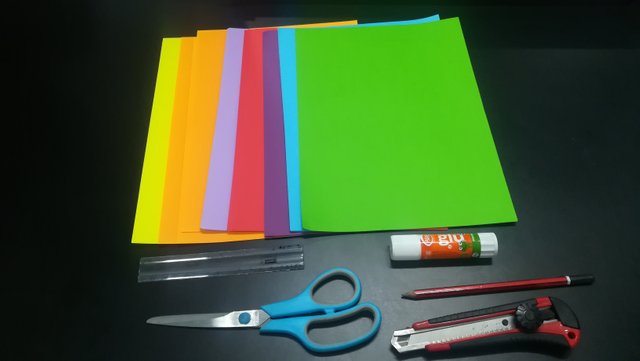 Step 1: Take a A4 size paper
---
I have selected 05 different colours to make it more alive.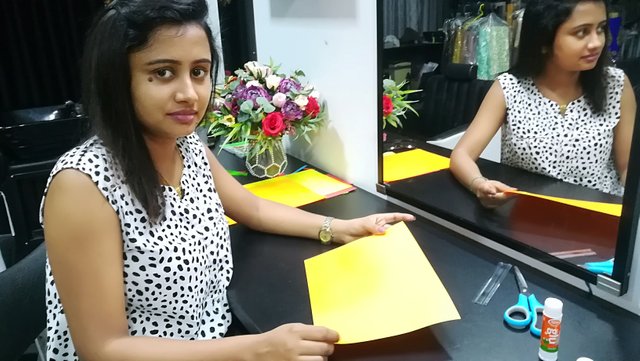 Step 2: Fold the paper in half
---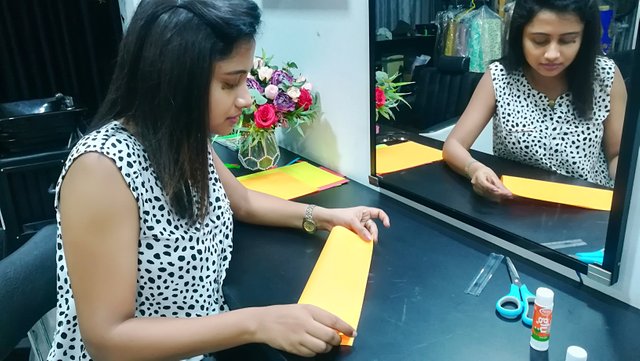 Step 3: Draw Lines
---
Draw a horizontal line one inch from the long edge opposite the fold. Then draw lines across the folded paper to the vertical line.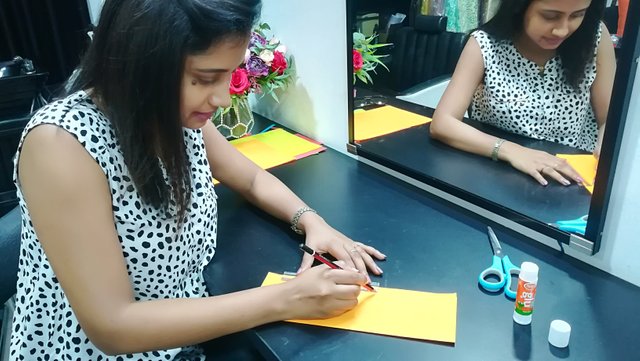 This is how it should look like. I have Drawn approximate lines (about ½ centimeters wide strips)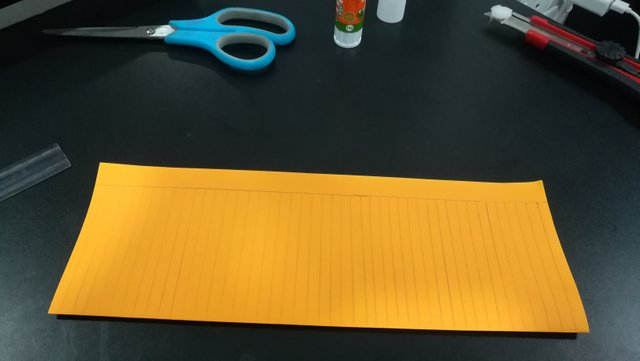 Step 4: Cut through the drew lines
---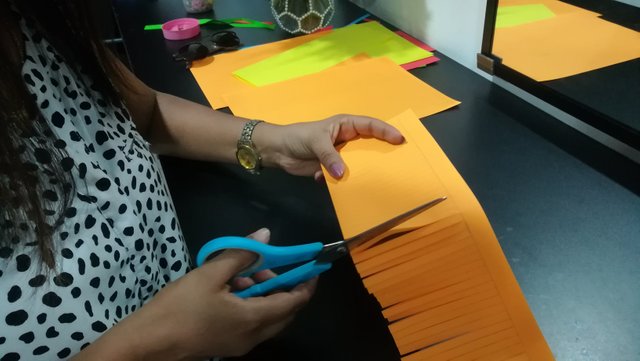 Once you cut all the lines, unfold the paper gently.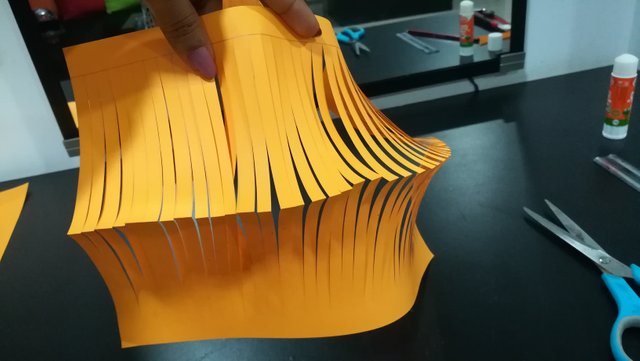 Step 5: Take another A4 size paper
---
From the long side of the paper draw a 1-inch wide line.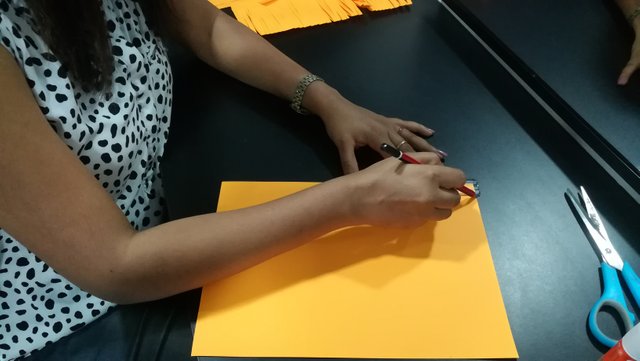 Strip off the drew line and set this aside for the handle of the lantern.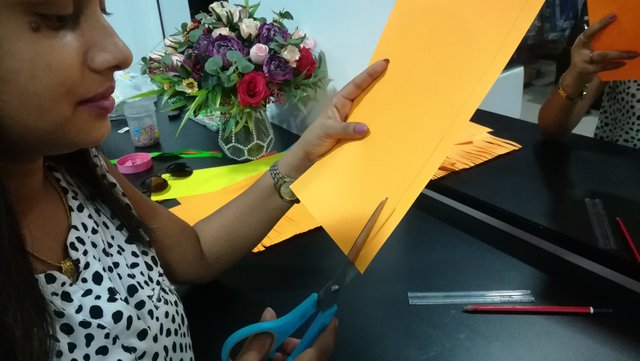 Step 6: Apply glue to the short side of the paper
---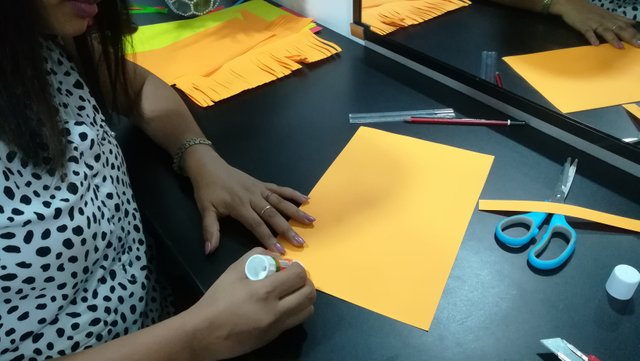 Step 7: Roll the paper gently
---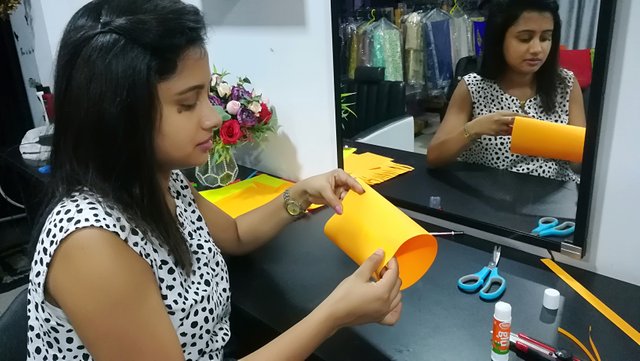 Step 8: Glue the both papers together
---
Take the paper with the stipes and glue the long side.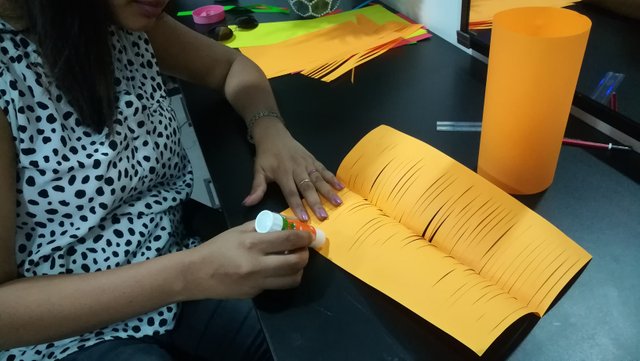 Then attached it to the cylindrical shape paper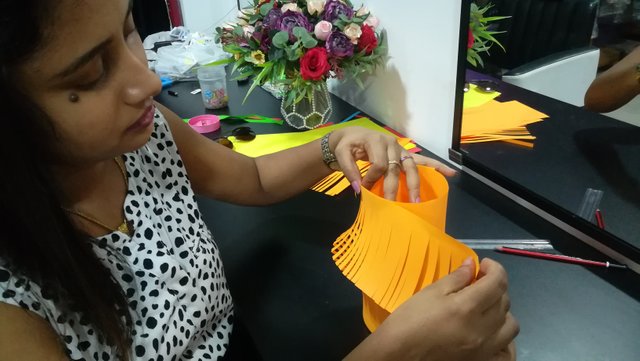 Step 9: Decorate with stripes
---
Take another paper and draw line in long side of the paper like below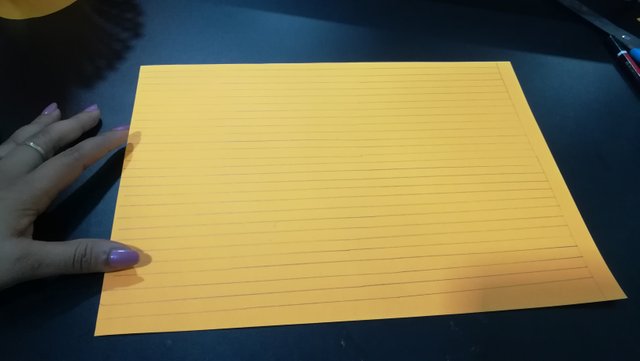 Cut the drew lines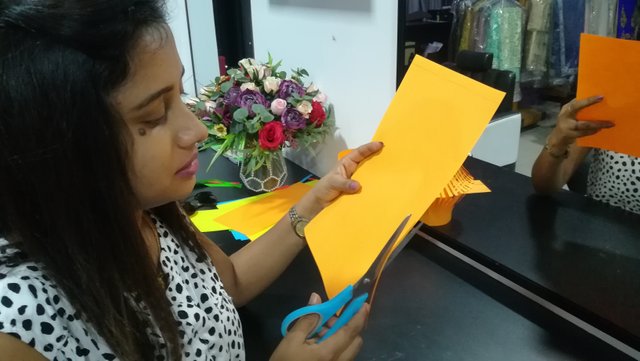 Glue the short side of the paper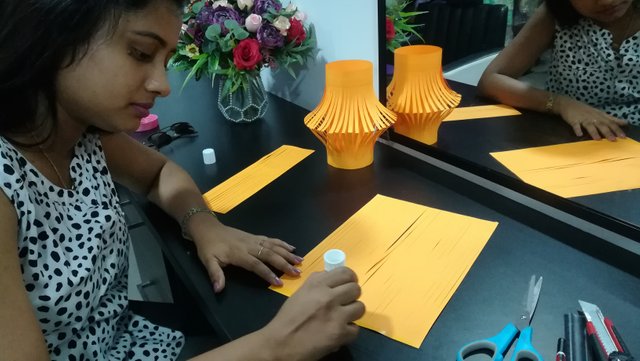 Attached the stripes to the lantern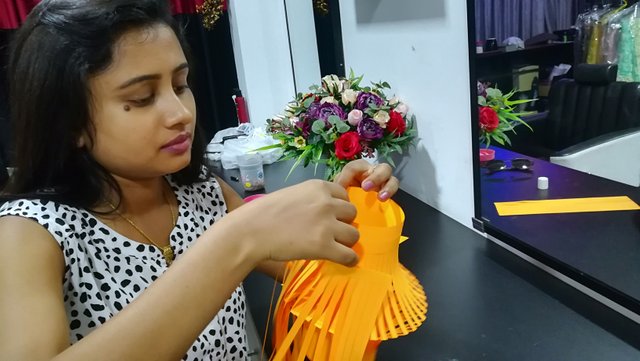 Take the paper handle you made in Step 5 and attached the handle to the lantern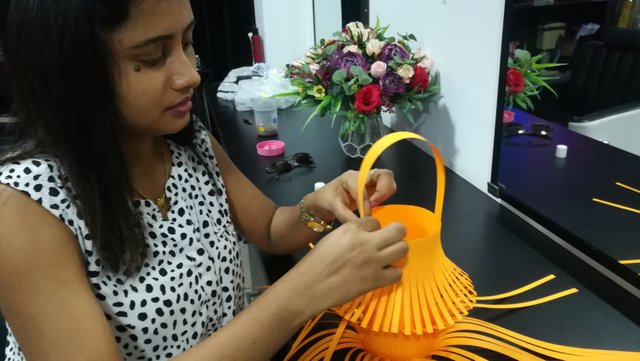 Step 10: That's it! One is ready.. 04 more to GO 😇
---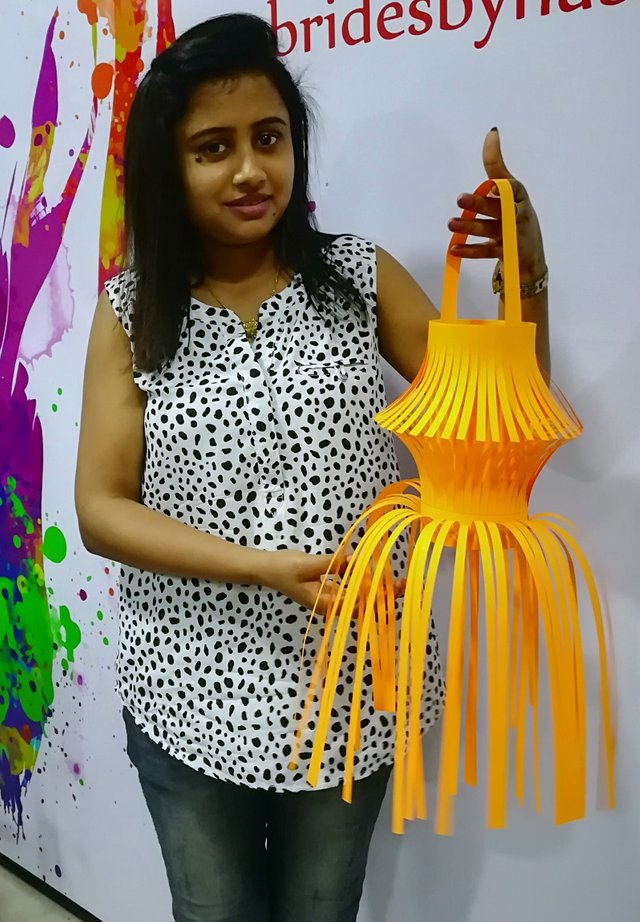 This is the Red Colour lantern
---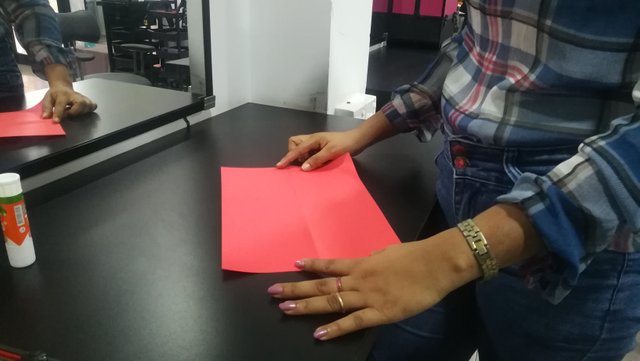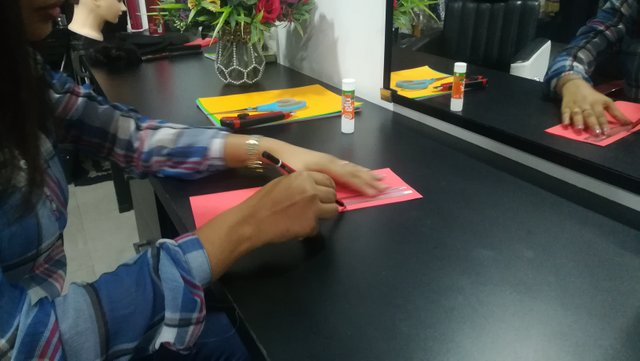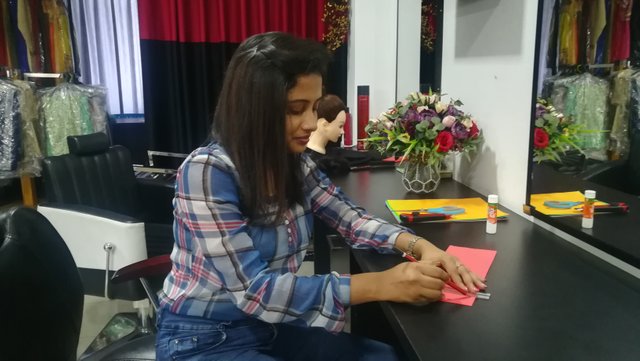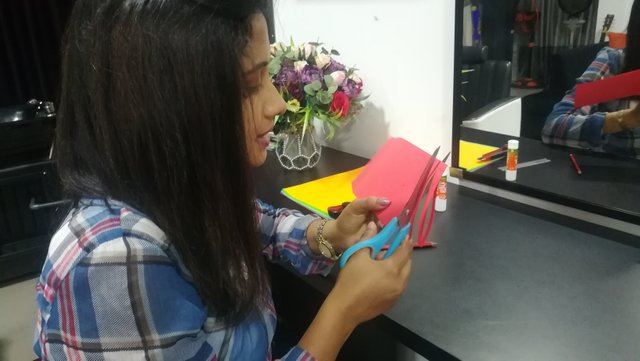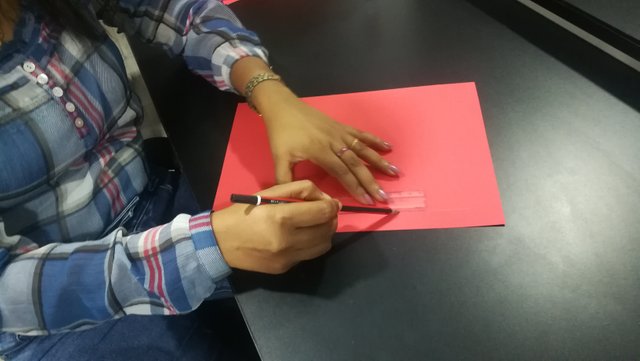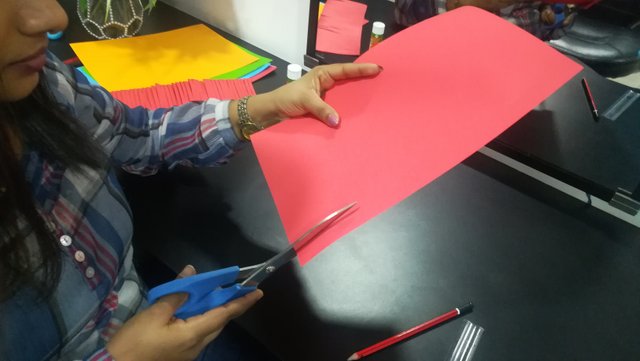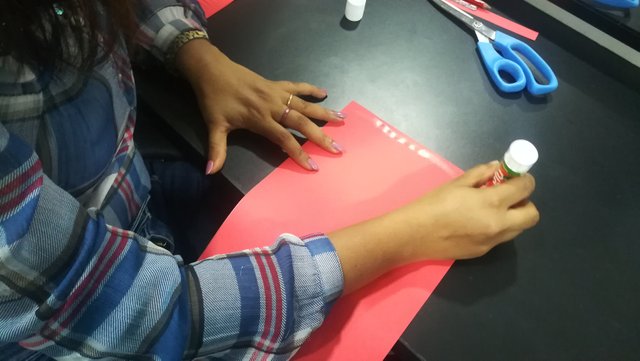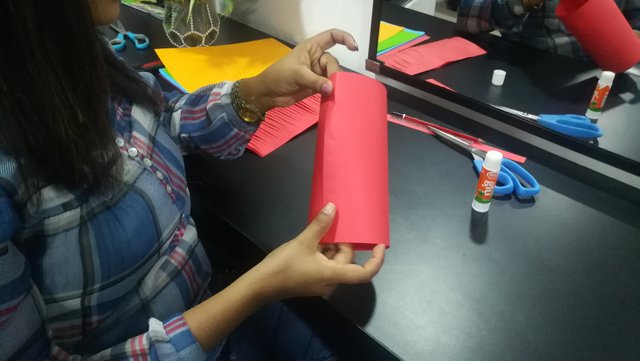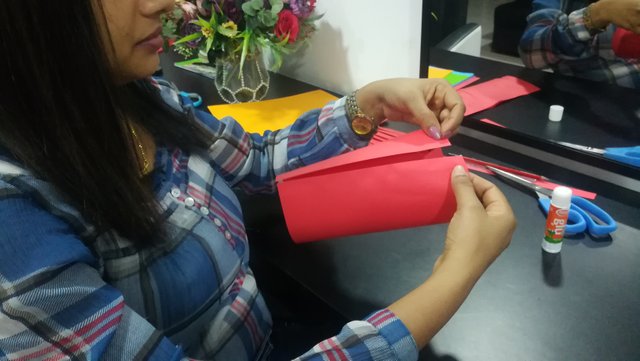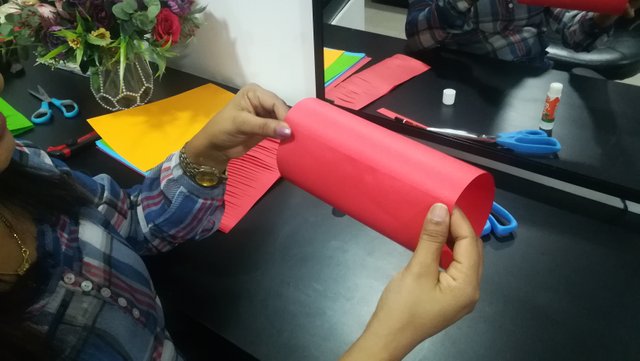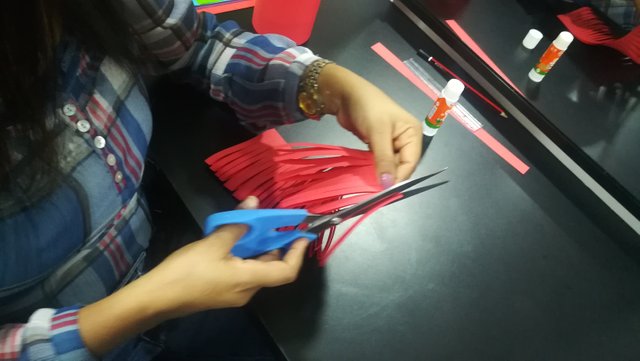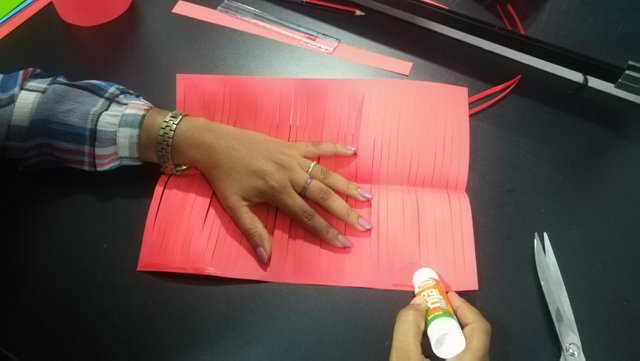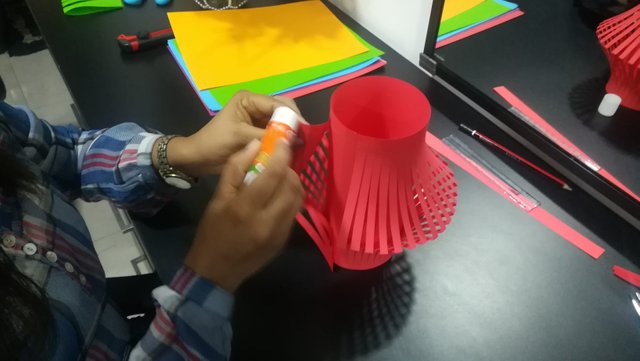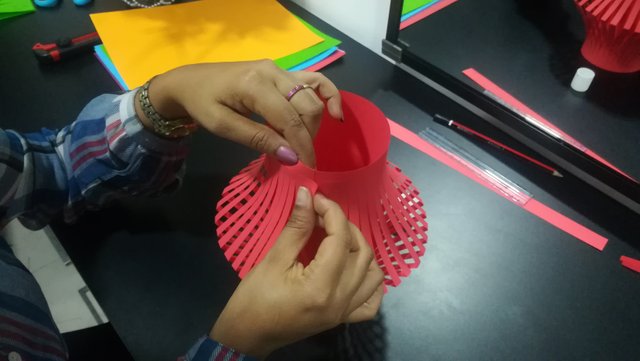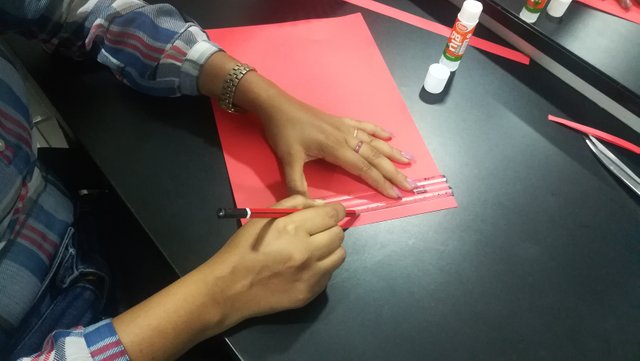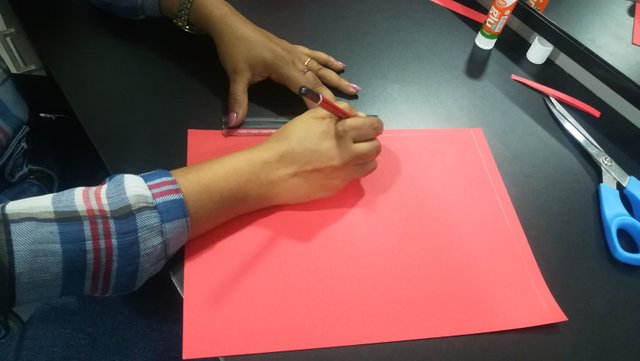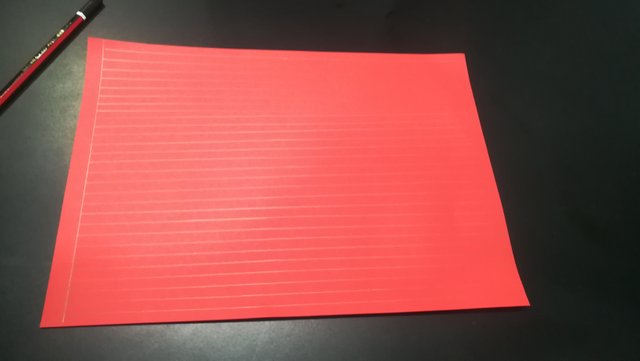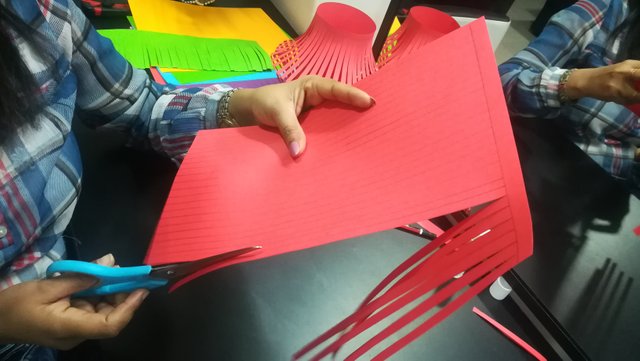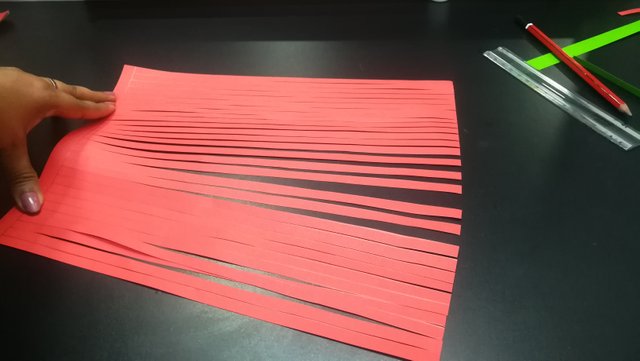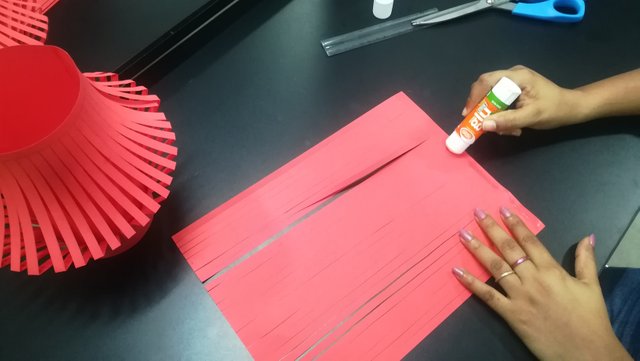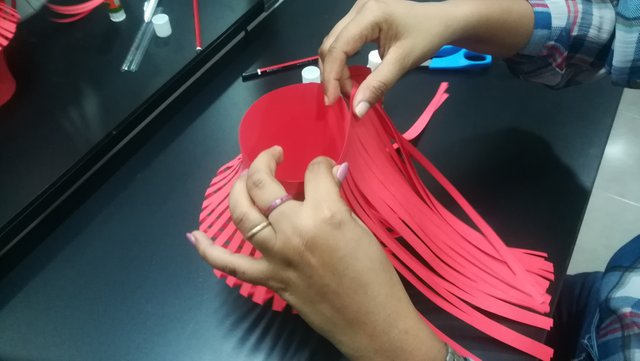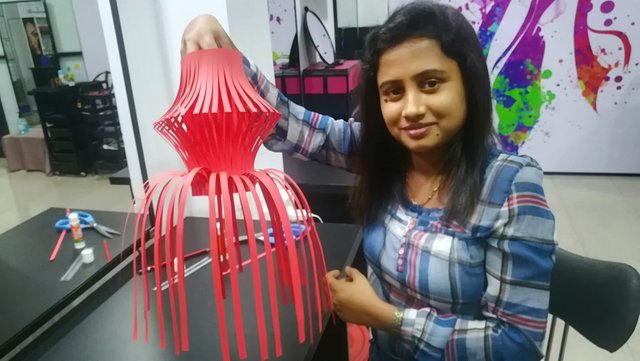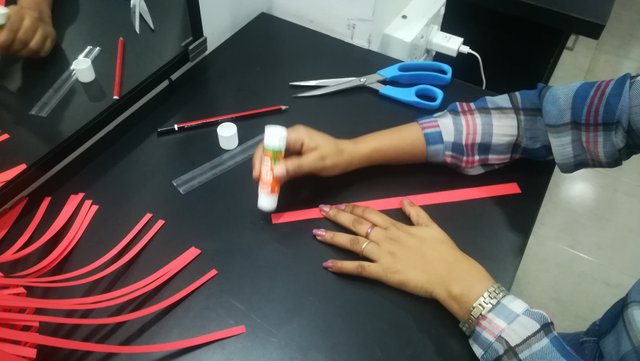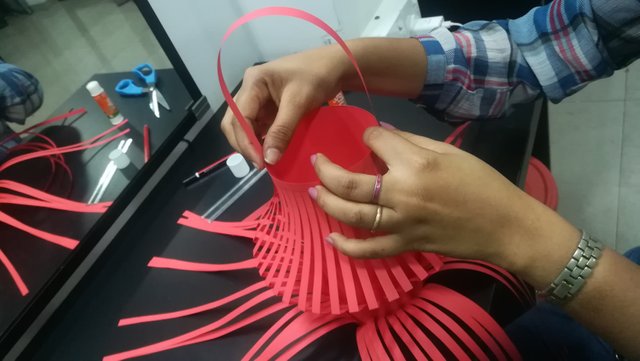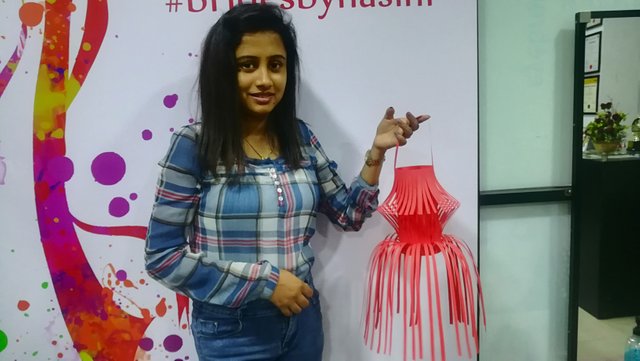 This is the Green Colour lantern
---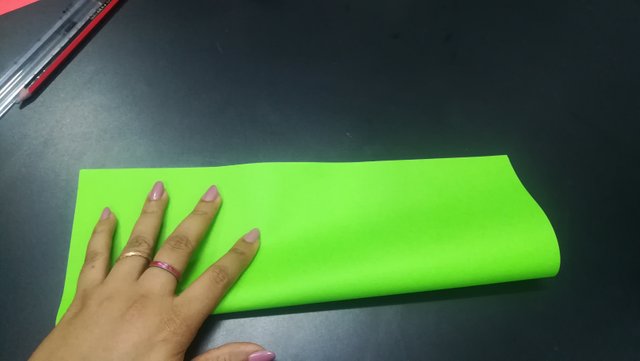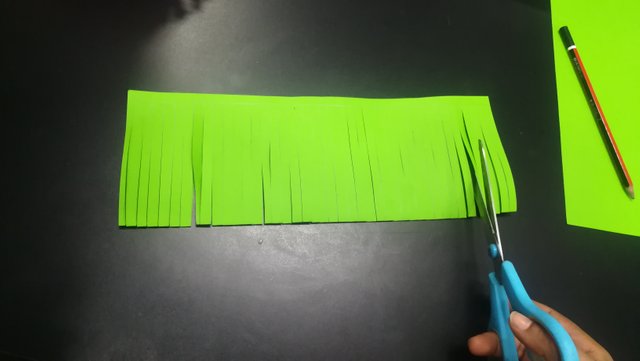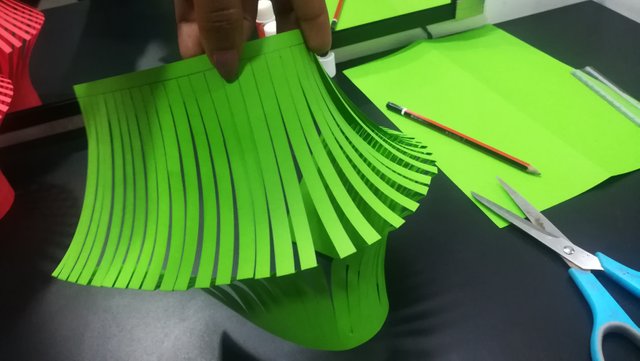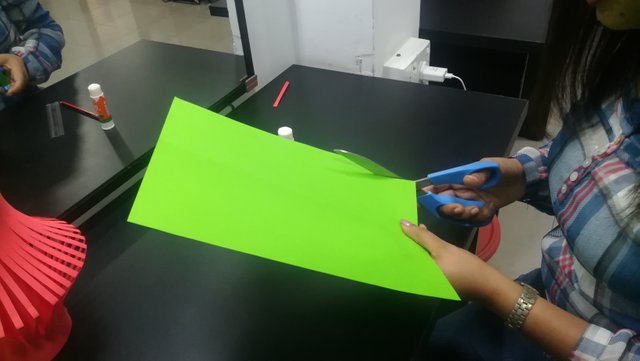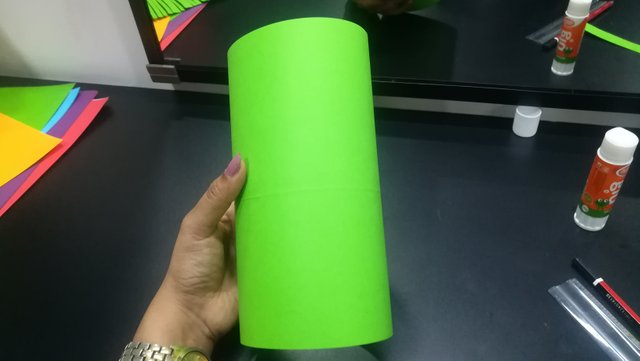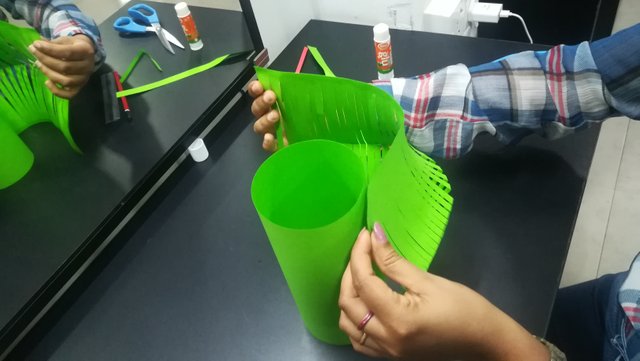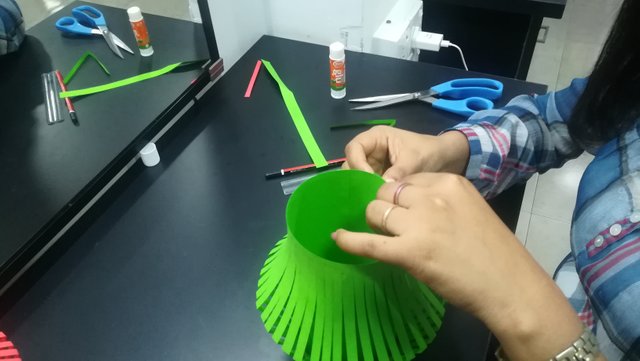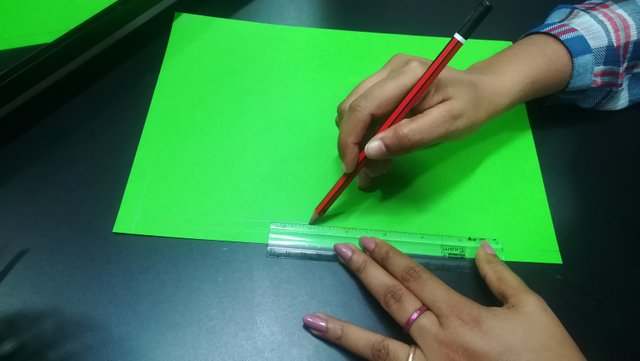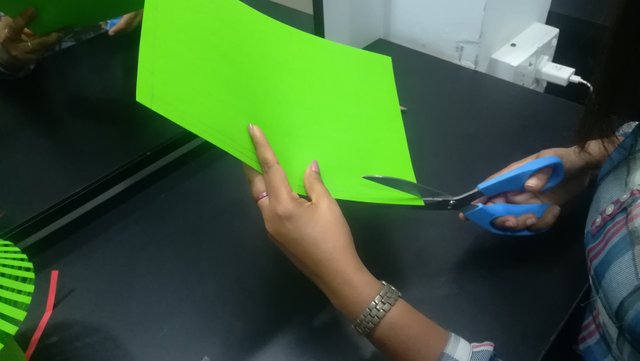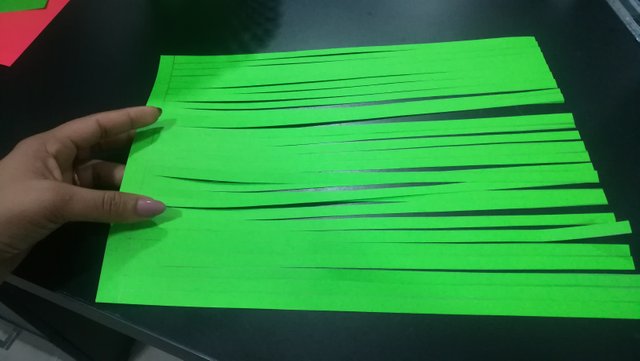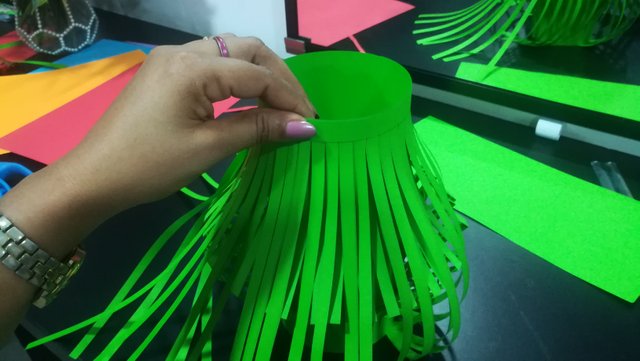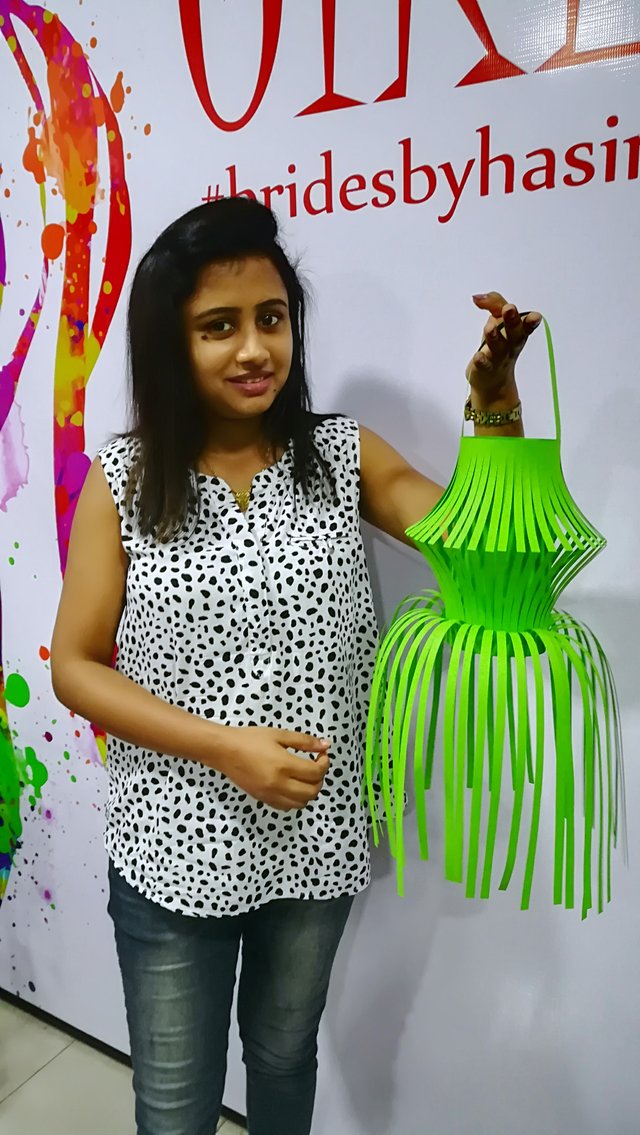 This is all what I have made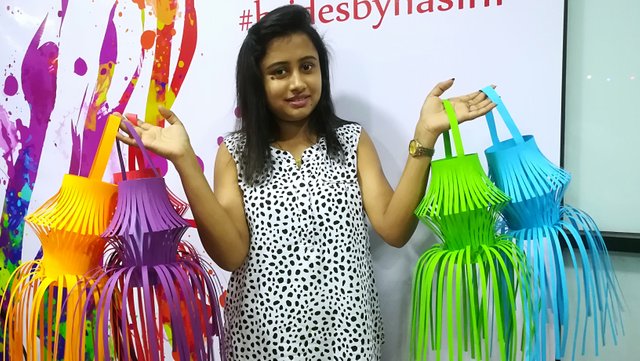 Now hang your lanterns and light it up!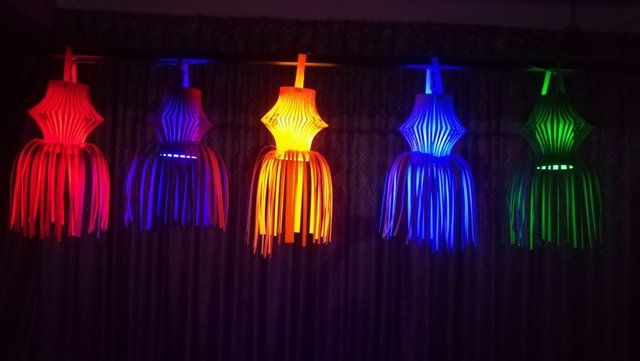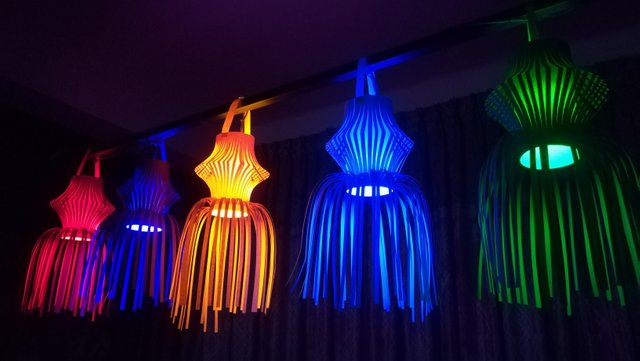 I hope you enjoyed my creation, though we use this lantern in religious event you can use this in any parties or gathering to make it alive.
Good Bye!

#steemwomenclub #womenclubhandicrafts #steemexclusive #srilanka #contest #steemoriginal