Steem Women Club Community Contest #8 ' Handicrafts ' A frock for my daughter from the discarded fabric I sewed.11/02/2021
Hi my dear sisters.. !
---
I really feel great to be able to participate in a competition like this. Thanks to @steemwomensclub for organizing competitions like this.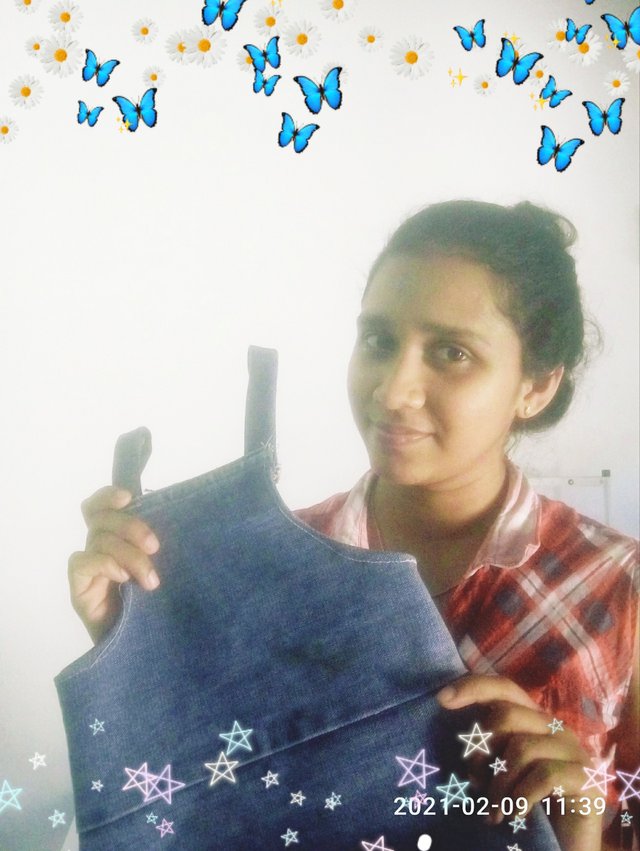 So today I thought I would present to you a creative frock made of discarded fabric. I sewed it for my little daughter.
Some time ago my husband wanted to reduce the leg length of his old denim pants to make it easier for him to pull them back on.So I made it the way he wanted it and left 2 small pieces of fabric out of it.
It will also be useful for you to be aware of any other creative things that can be done with discarded old denim pants.
So I invite you all to learn how to do it .It's shown step by step below. So no need to be late, let's start it.
Things you need
Fabrics
Scissors
A sewing machine
Buttons

Step 01
First we cut 02 pieces of fabric as shown below.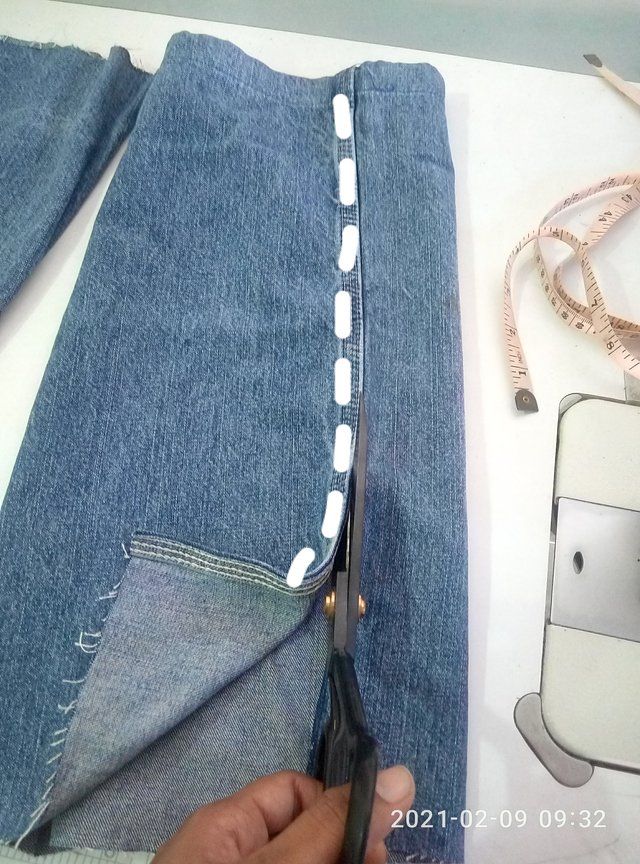 One part is named as the front part and the other part as the back part.
step 02
Then I fold the cloth in two and mark the armhole. I marked it here using my daughter's basic block.You can actually drow it even with the familiarity of your hand.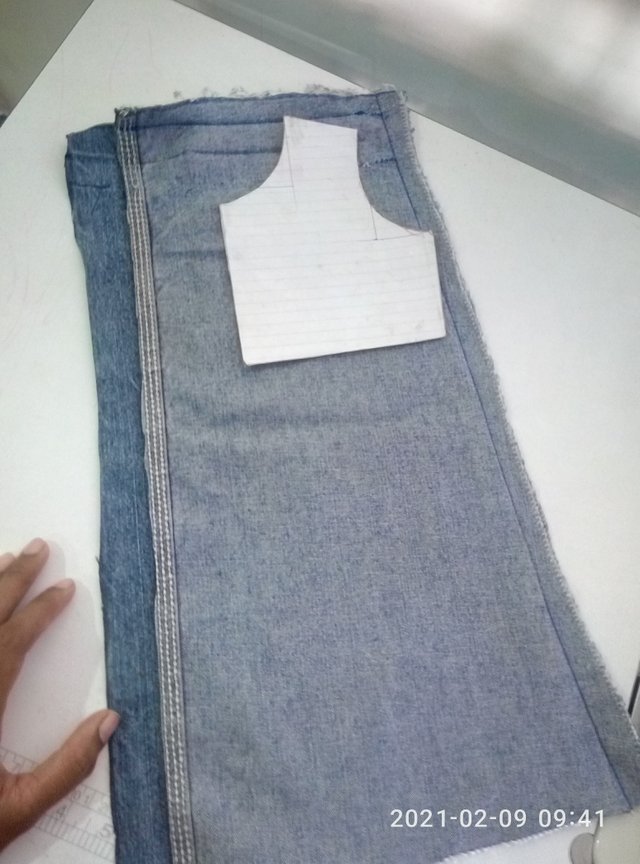 step 03
Then mark the 02 parts in the same way and cut the back part of the gown to save space for sewing.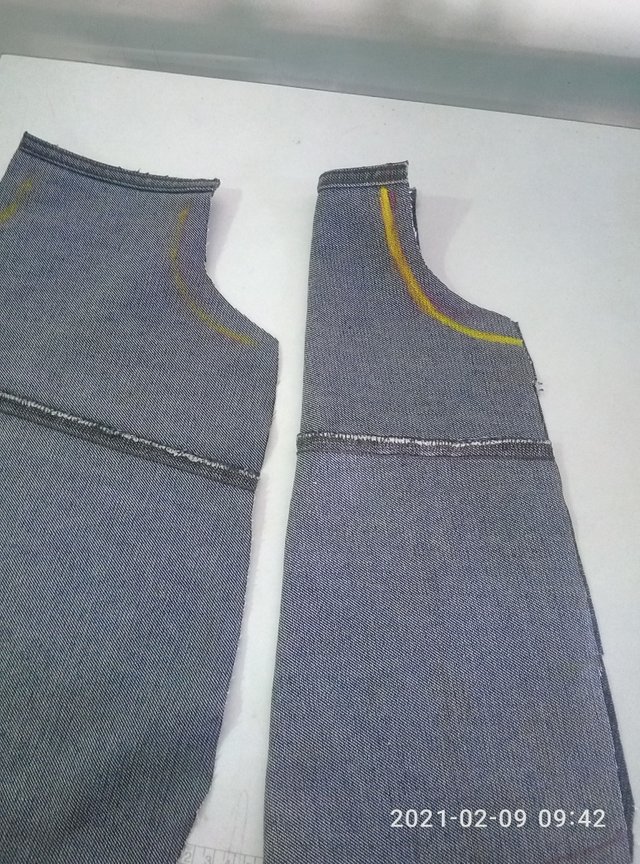 Then sew the edge around the arm hole as shown in the picture below.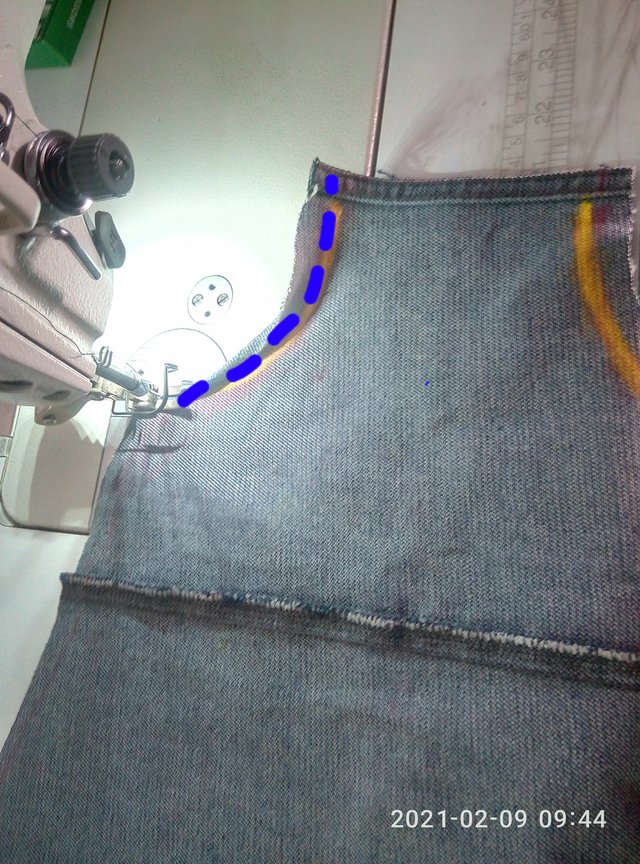 step 04
Then I cut 2 small pieces of cloth and make a belt for the shoulder.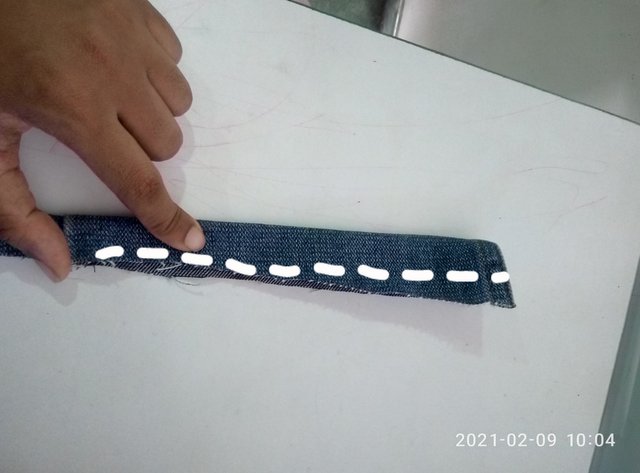 The two straps are sewn to the back of the frock.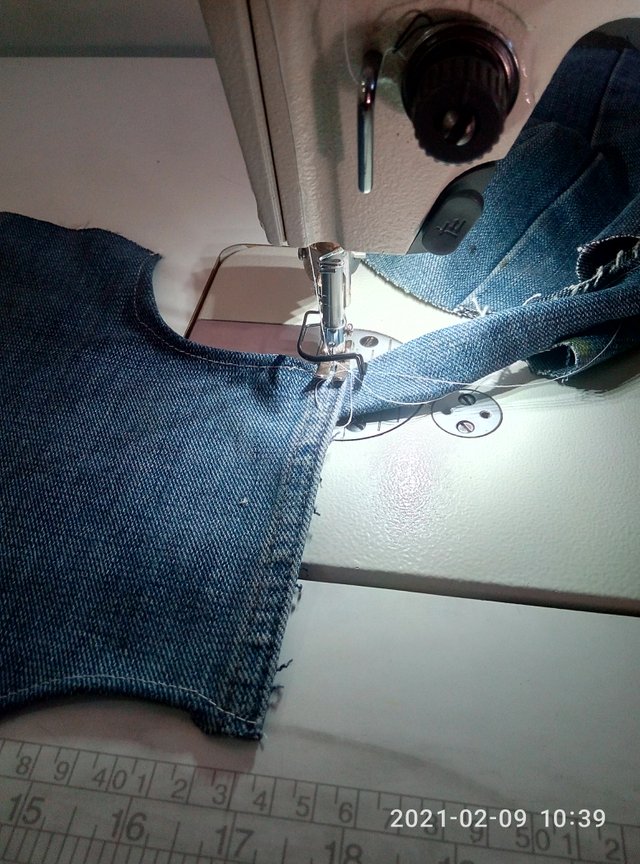 Then sew both sides of the frock.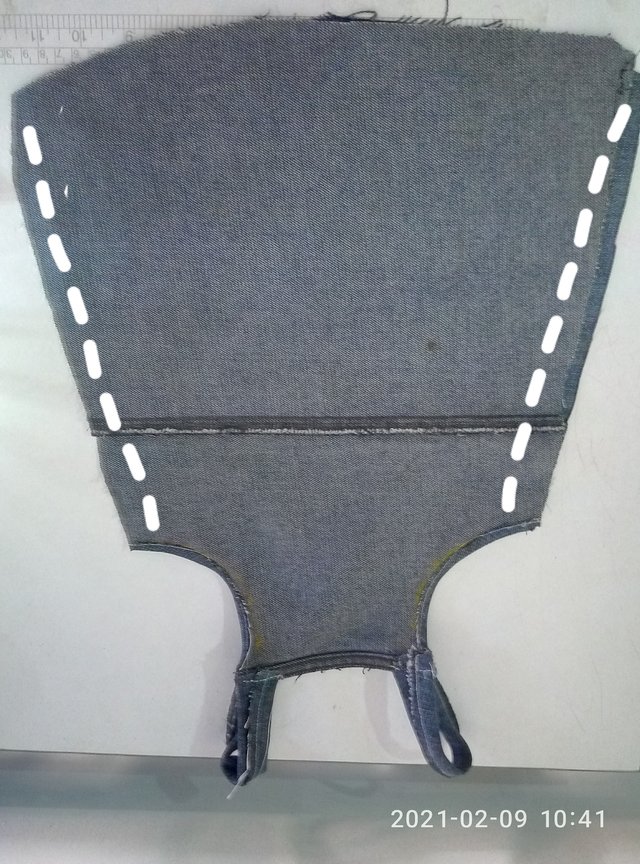 Then sew the bottom edge of the frock.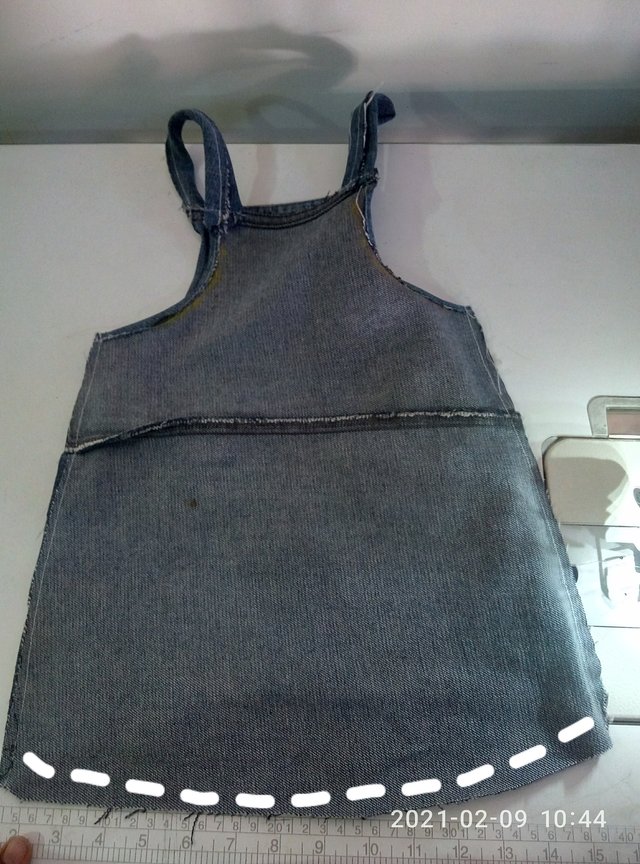 You can add any creative thing to enhance the beauty of the frock.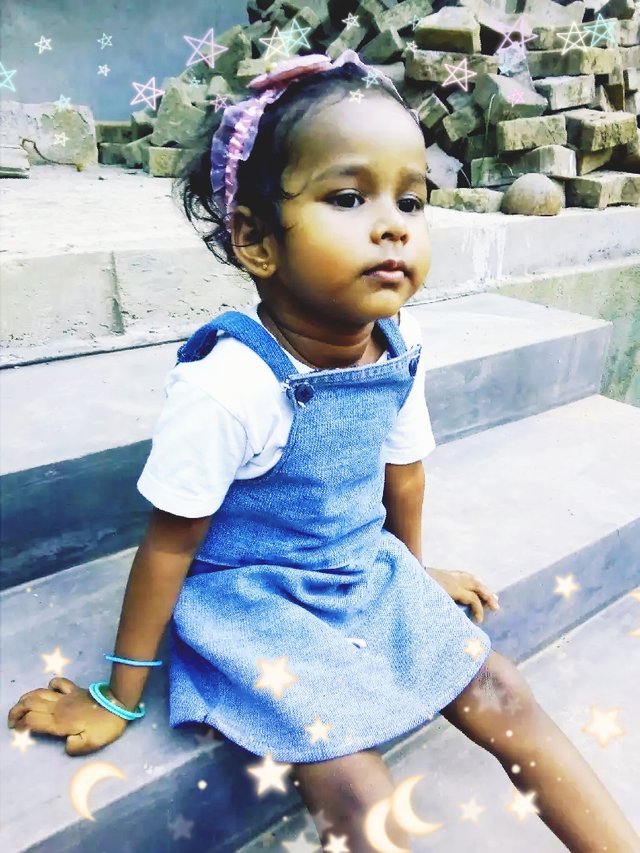 In fact, it took me 40 minutes to do this and you can do this very easily. This does not require any special sewing skills. On the other hand, it does not cost me any money. Even the buttons used for this are from my old clothes.
Creative thinking fills our minds with fresh joy without spending money. Also, eco-friendly materials should be recycled and used during this time.Also, by doing these crafts collectively, it directly affects the fun and unity of the family. It contributes to the mental health and harmony of all the members of the family.
So I hope you like this design. Again I would like to thank the steemwomensclub for organizing such fun and creative competitions.
Thanks to @steemwomensclub,
As always thanks to the sponsors of this community @steemcurator01, @steemcurator02, @booming for supporting us.
Have a nice day... Thanks for reading..
#steemwomenclub #womenclubhandicrafts #steemexclusive #womenclubsteemit #contest #srilanka