Shahi Vermicelli Recipe || 10% payout to Steemwomenclub
Asslamo Alaikum
Beautiful Ladies💗💗💗❤️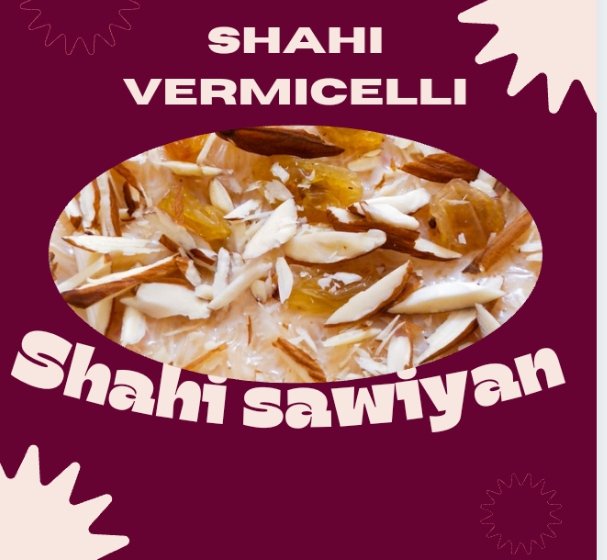 I am good and i Hope everyone having good time on Steemit and learning some positive aspect of steemit.I have learnt about dish final presentation I think on this platform Its very important how the final dish looks so Today i try to make Yummy Shahi Vermicelli this is one of the dish i think Eid never complete without this.I like sweets so I thought before Eid i should try something new. Trust me this recipe is so simple and taste so good.Must try on eid this recipe.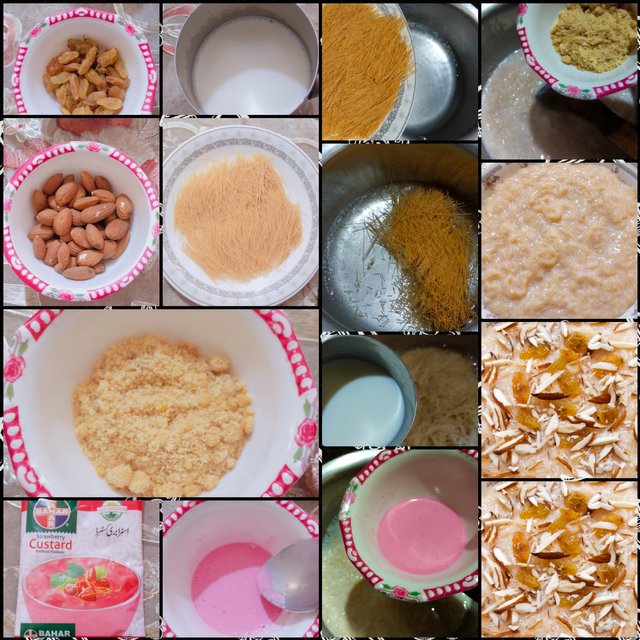 So Girls Lets Start the Recipe
Ingredients
| Ingredient | quantity | picture |
| --- | --- | --- |
| Vermicelli | one small pack | |
| Almond | small bowl | |
| Raisains | small bowl | |
| Milk | Half Kg | |
| Custard Powder | one tbsp | |
| Brown Sugar | According to taste | |
Cooking Method
Step 1
How To Make Custard Paste
Take a small bowl and Add one tbsp. of Custard Powder in it.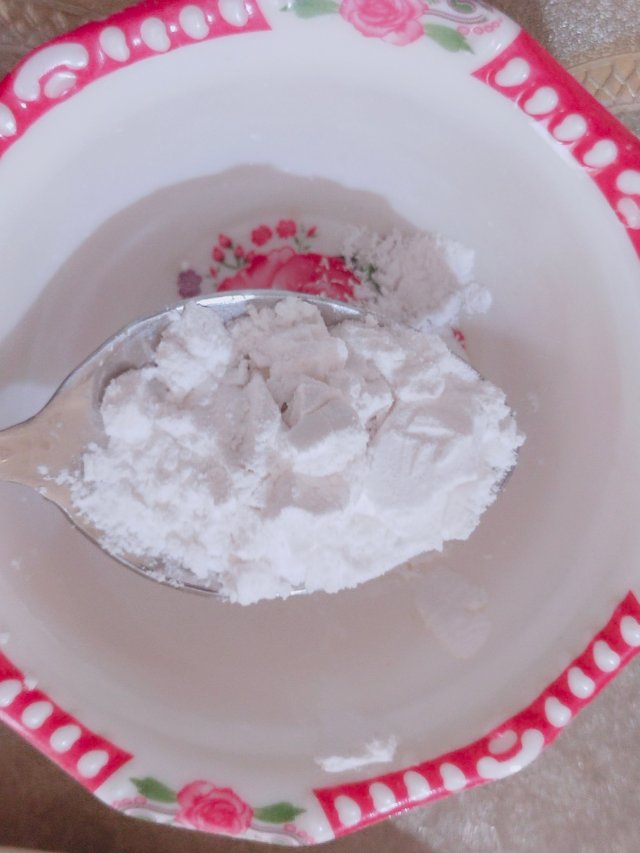 ---
In this bowl which i have added Custard Powder Add one tbsp. of milk.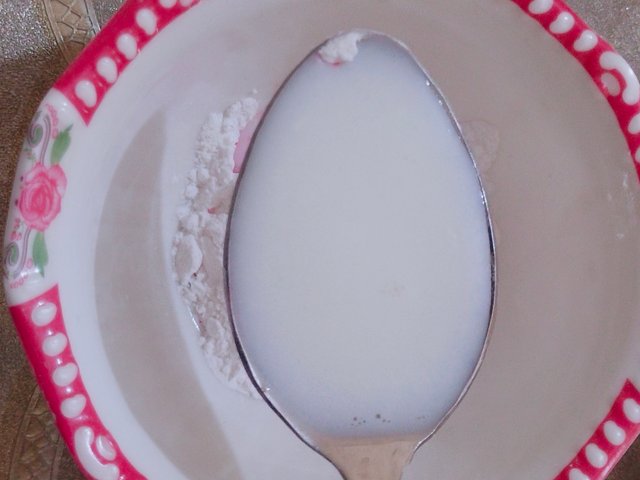 ---
Mix it well to make a thick paste.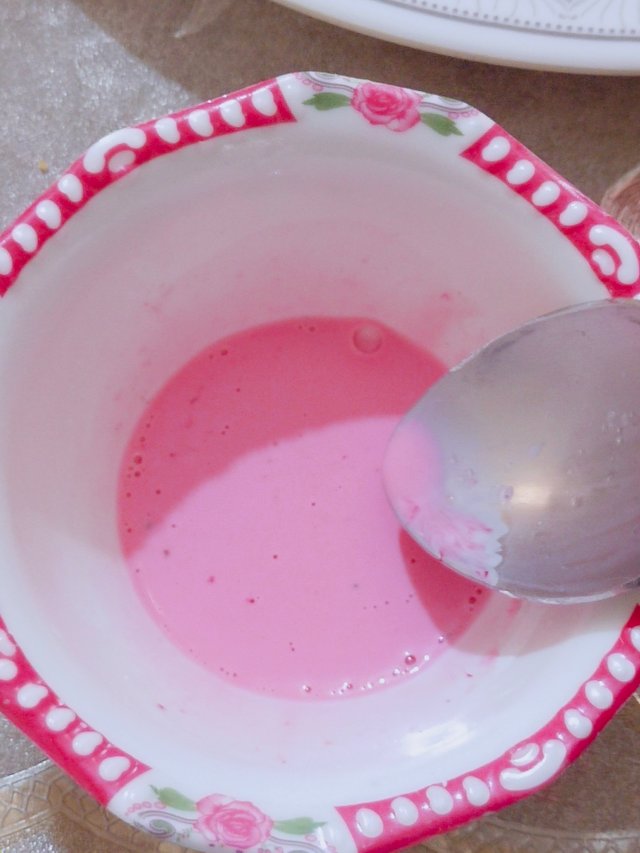 Tip
Never Add Custard directly in boiled Milk because lump can be formed.Always First make thick Paste with Milk and then Add ,Stirr continously to avoid lumps.
Step 2
Take a pan & about 2 cup of water is added in this pan.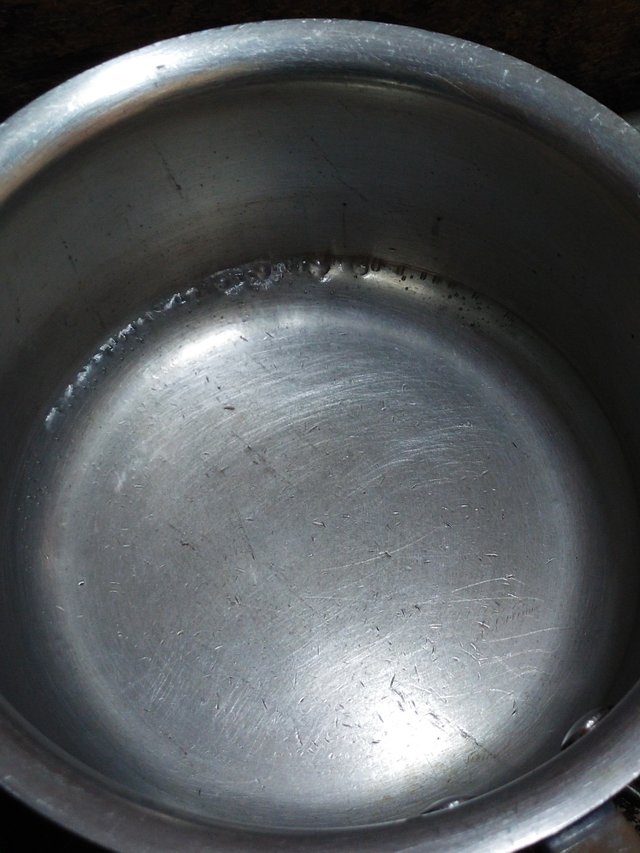 Step 3
When water starts boiling Now Its time to Add Vermicelli in it.
Lets give 2 minutes only so it can boil well.
---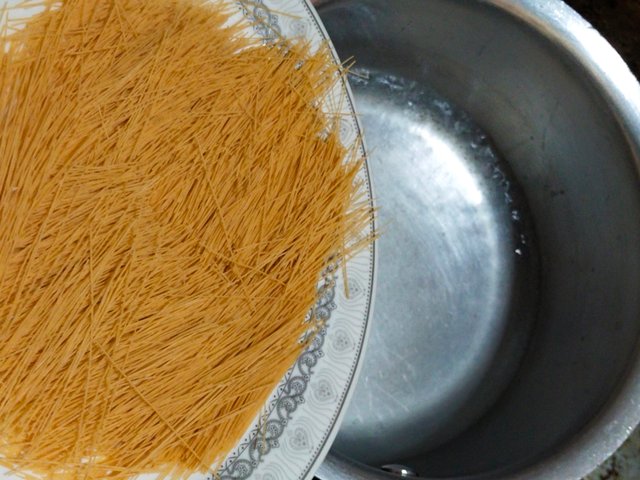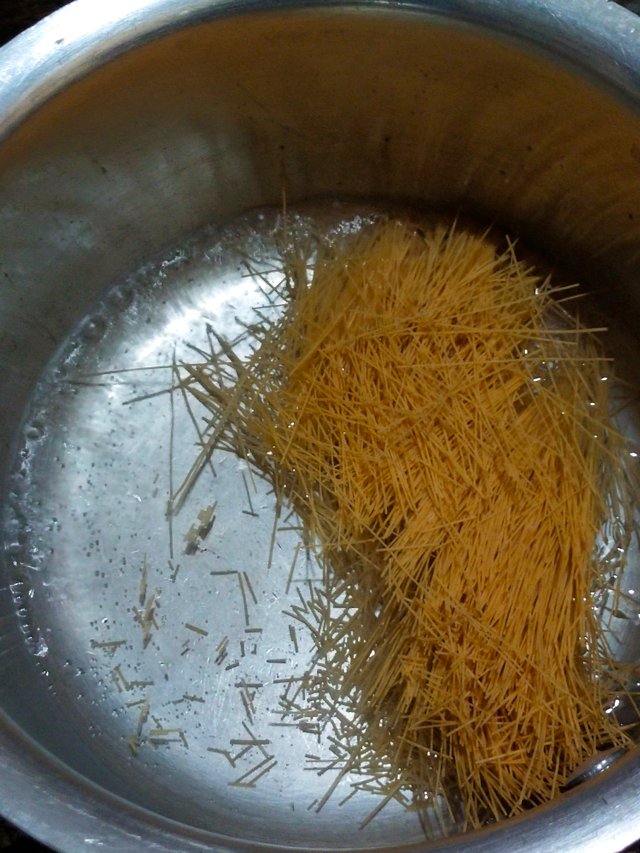 ---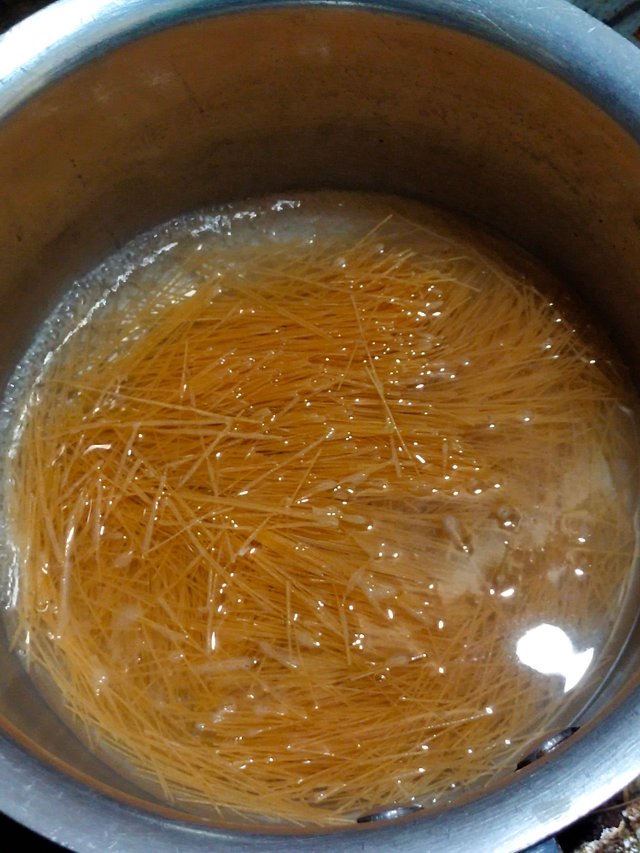 ---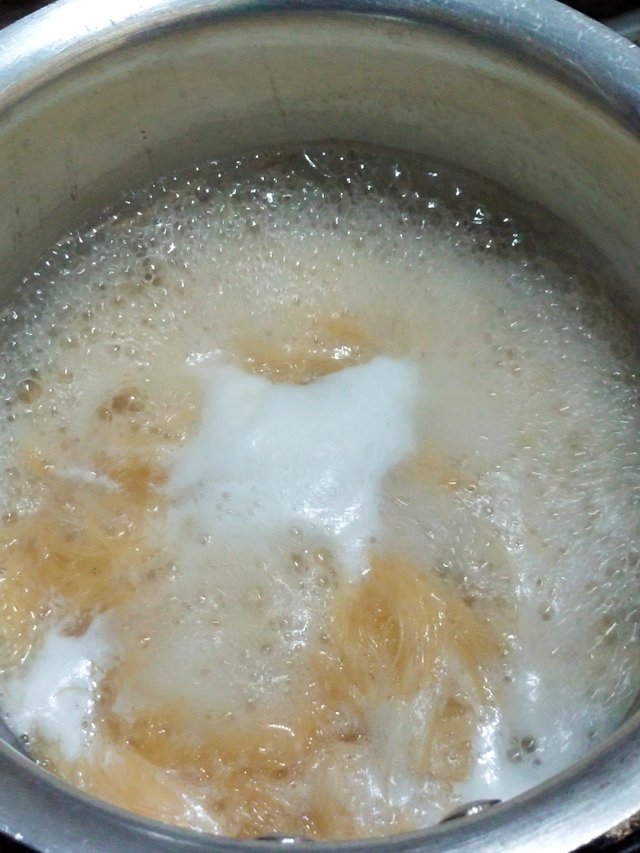 ---
Step 4
When Vermicelli is boiled properly drain all the water from it.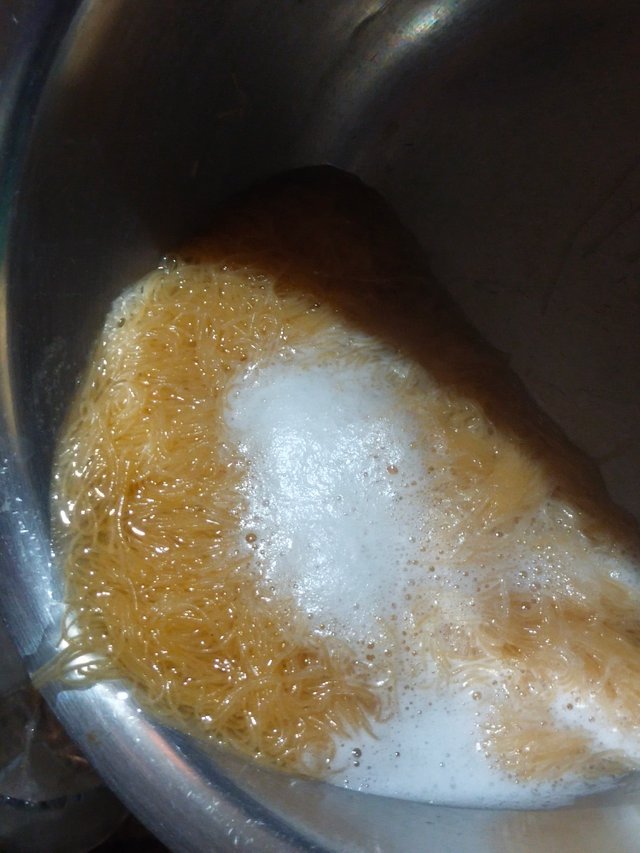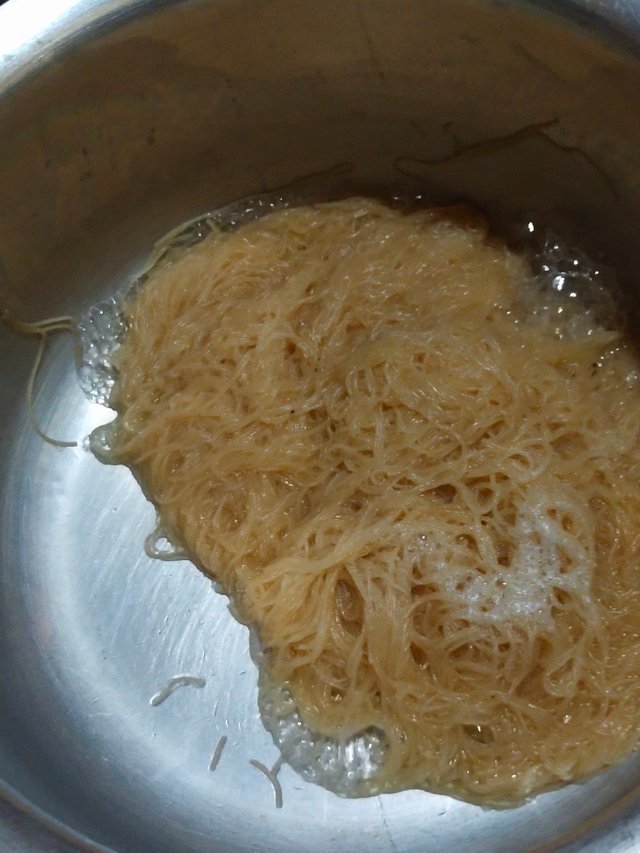 Step 5
After draining water Now Add Milk in it.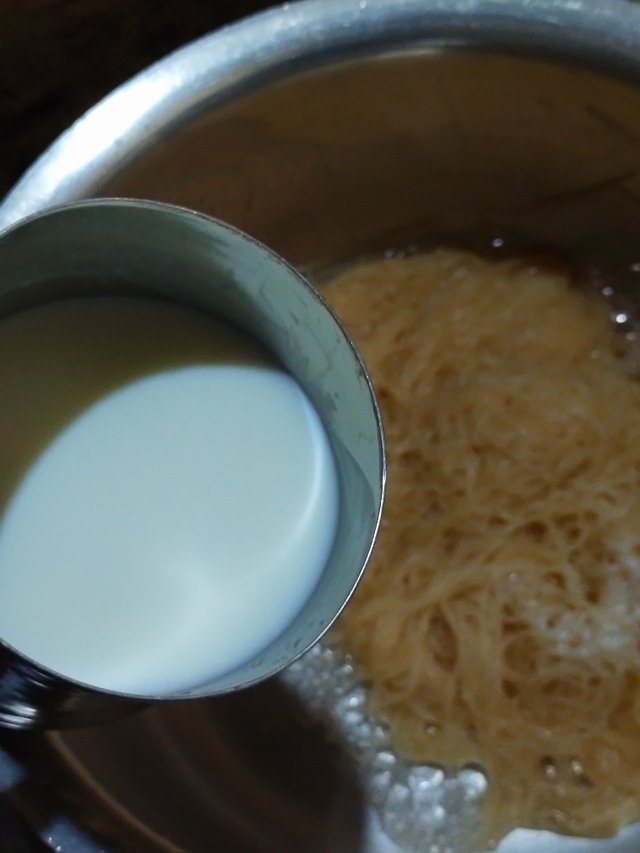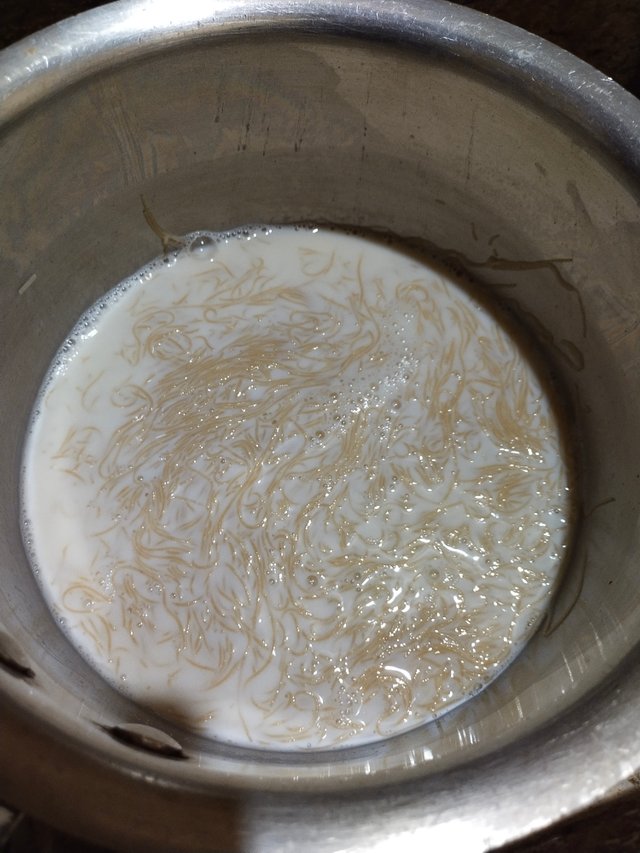 ---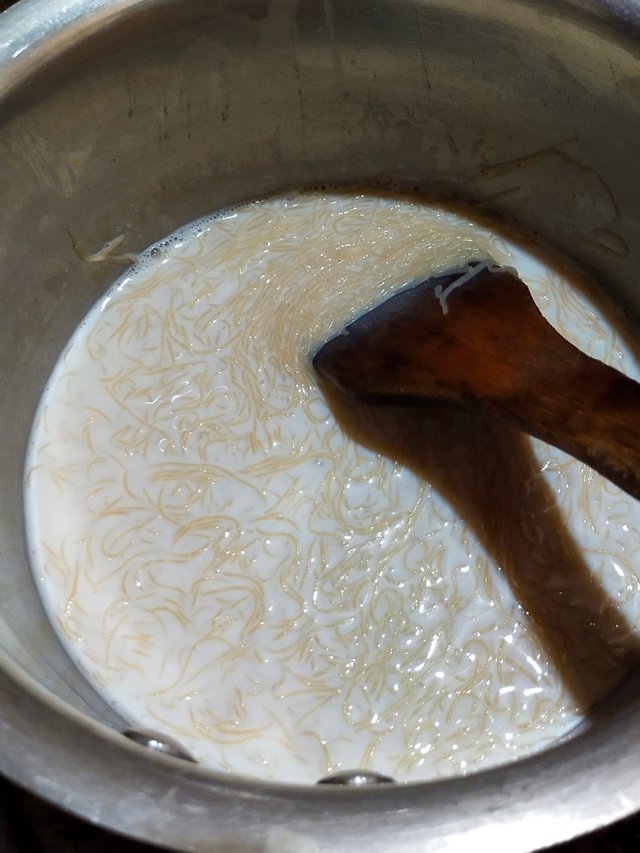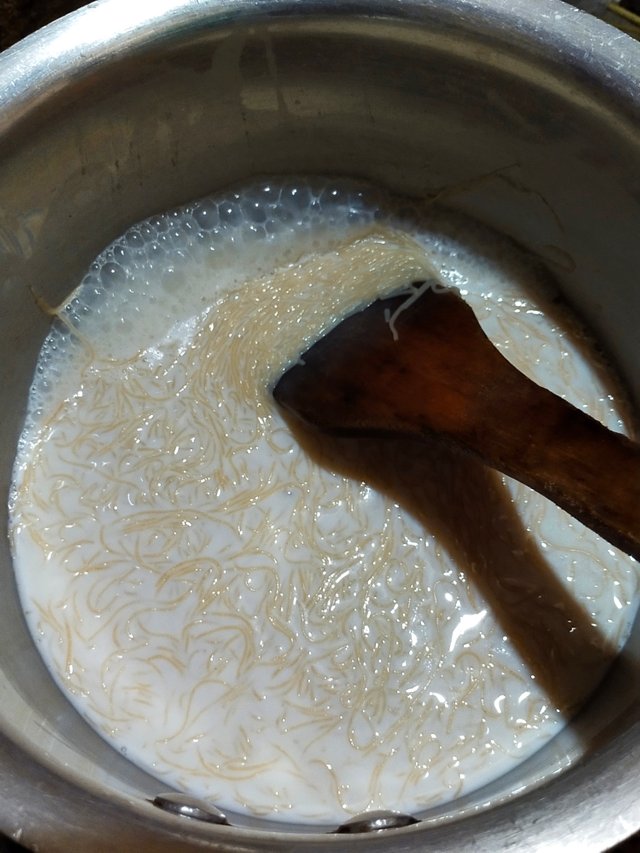 ---
Step 6
When Milk is boiled.In this boiled Milk Add thick Paste of Custard and stirr continously so lump can not be formed.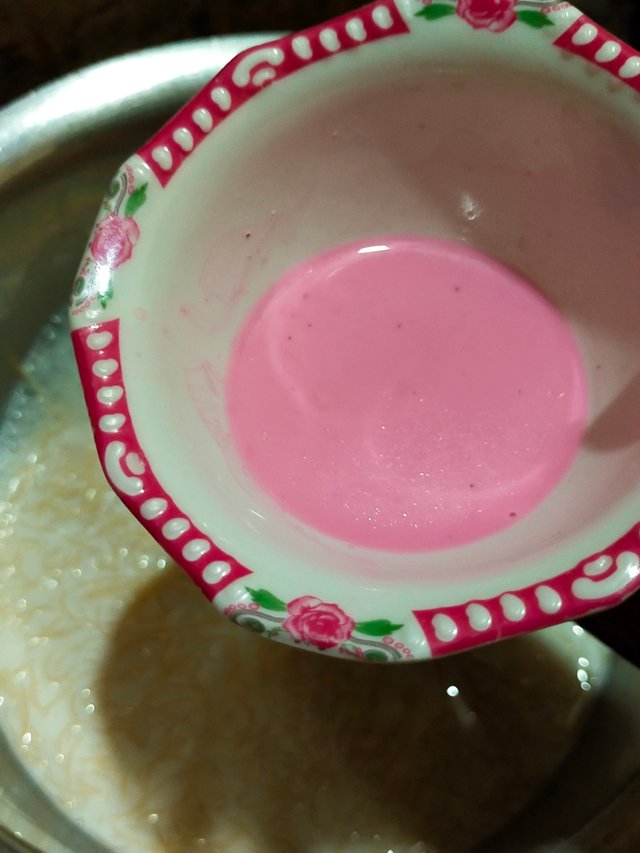 ---
Step 7
When the Custard is fully Mix and Milk consistancy is thickened and The Shahi Vermicelli is ready then Add Brown Sugar in it.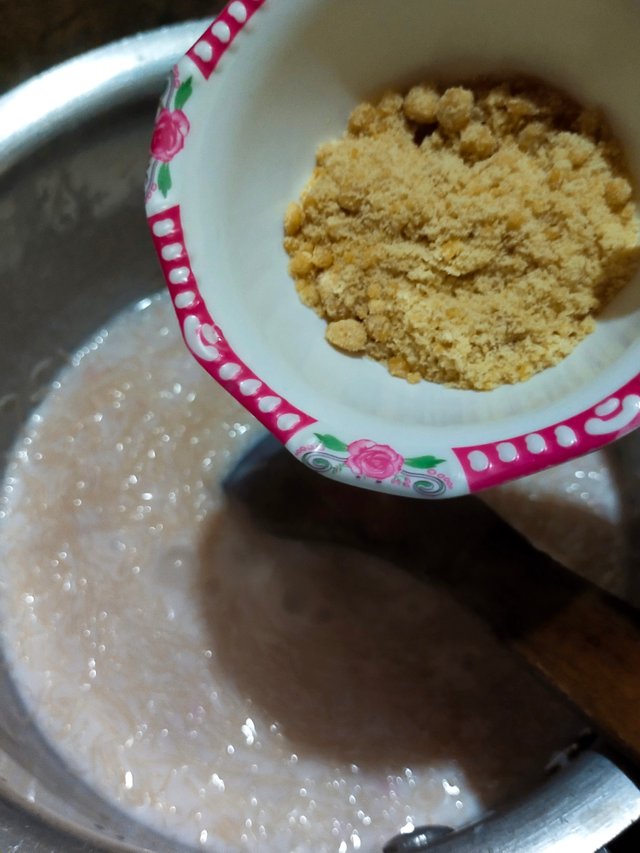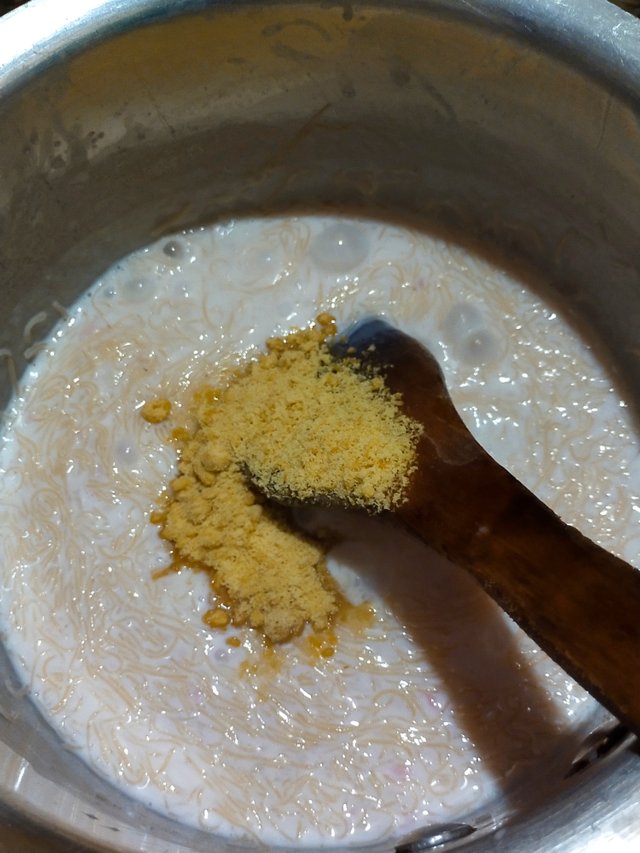 ---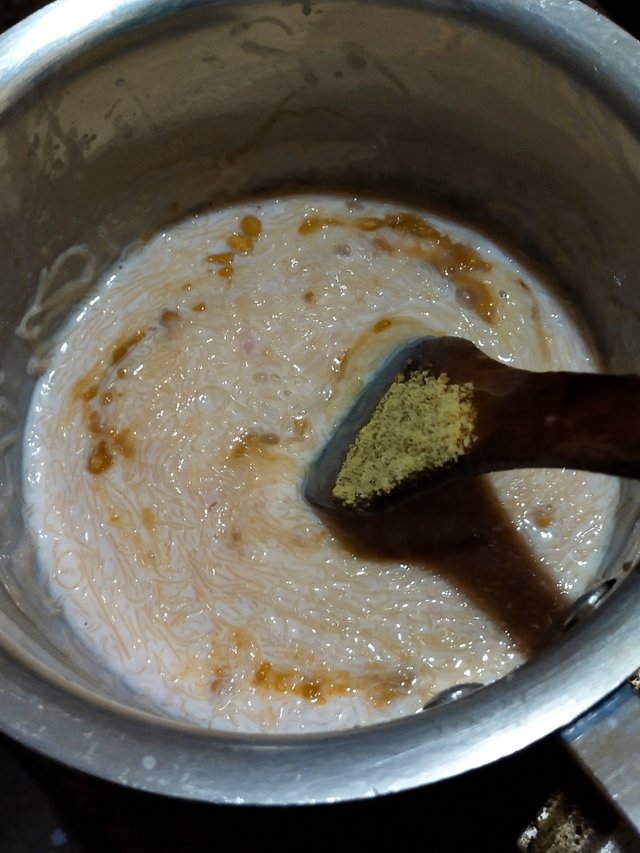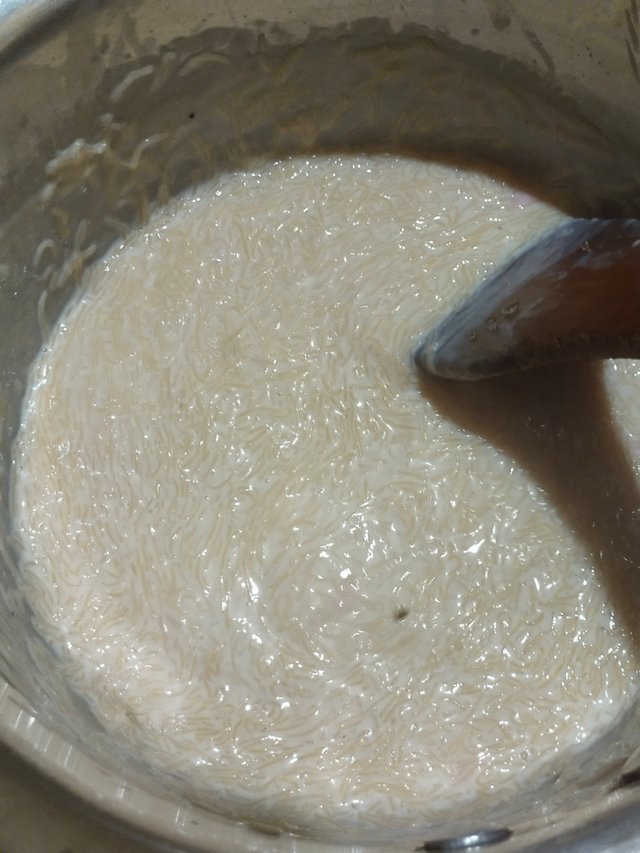 ---
Tip
Don't Add Milk and Brown Sugar together because it Add together milk will coagulate and curd appearance will formed.
Vermicelli is ready keep it in cool temperature for some time.
Then put it in a bowl.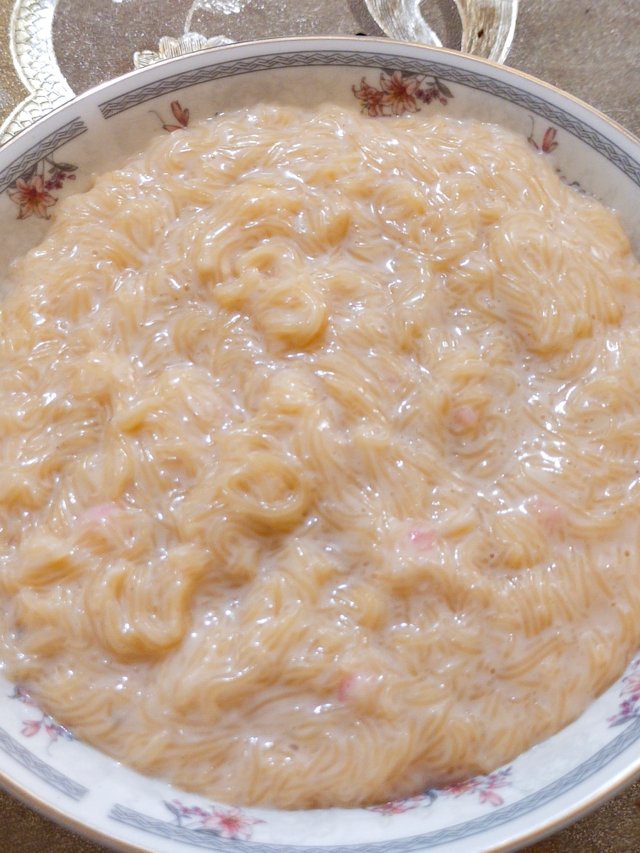 I have already crushed almonds.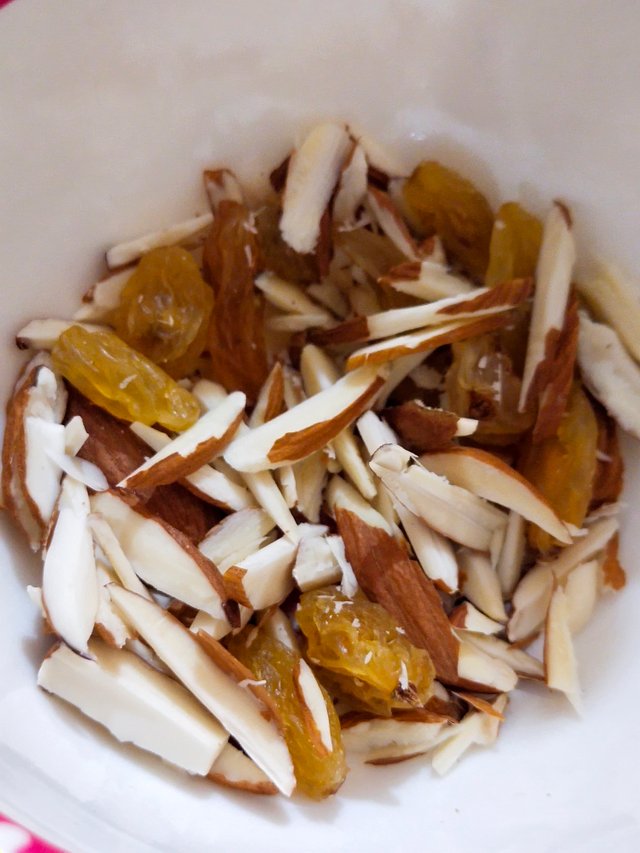 Final Step
I am garnishing it with almond.
Here is the final Look of The Shahi Vermicelli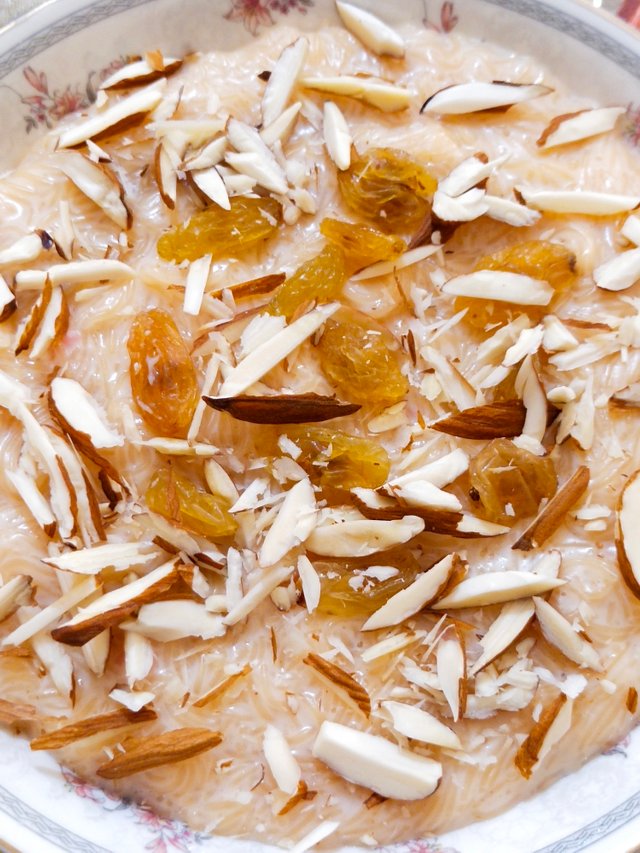 I Hope you like this Recipe and bundle of thanks to @drhira for final dish presentations.