Chain of Goodness Event: Simple things for Children
IF YOU SEE SOMEONE WITHOUT A SMILE, GIVE THEM ONE OF YOURS.
Dolly Parton
Some children has only simple needs in their life. We do not know, what they want if we won't ask them. At times, we think that they need more, they need like this, they want that and so on. But have you ever tried to talk to a child or children in a way they'll be comfortable with our questions? Sometimes we ask them according to our level of understanding, but some children understand more when we deliver words simply.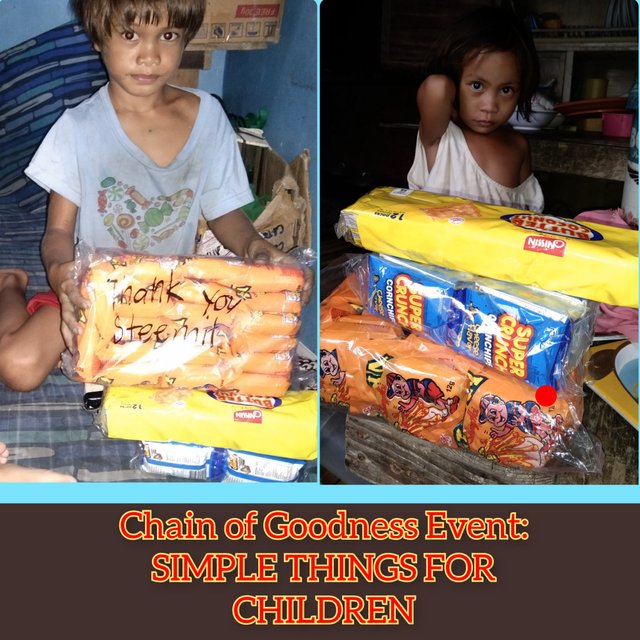 When I visited my friends last week, I have noticed their children asking penny from them. I was thinking that they are hungry. But the mother do not have an extra money even a penny. Then I gave my bundle to the mother so she can prepare foods for them since it is almost dinner time.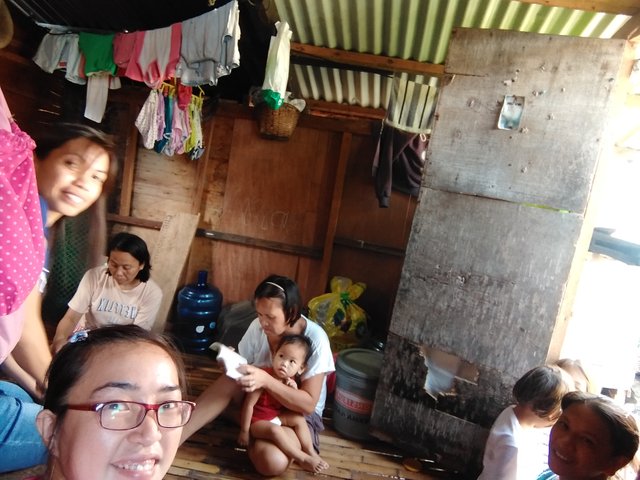 With these faces of children, I remember my childhood days when we don't have budget for snacks. Before, I only wanted to buy chips or a piece of bread but my parents still can't give because of shortage. Sometimes we ask penny from other people so we can buy something at the store.
Now, I decided to buy simple snacks for them as I visit their mother. They might save the other for another day, but the thing is, they don't need to ask from their mother for this week's snacks. Simple thing to simple children cost each:
lumpia shanghai P 17.50
Super crunch chips P 10.50
Butter coconut biscuit P 29.55
A total of P 57.55 per child (approx 1.3$)
A total of P 115. per two child (approx 3$)

I hope I made their day happy. Even in small things, I did something for them. Thank you for your time reading, until next time.
Best regards,
@jes88