Chain of Goodness Events: Feeding Rice Porridge and Grocery Giving
"One gives freely, yet grows all the richer; another withholds what he should give, and only suffers want. Whoever brings blessing will be enriched, and one who waters will himself be watered" – Proverbs 11:24-25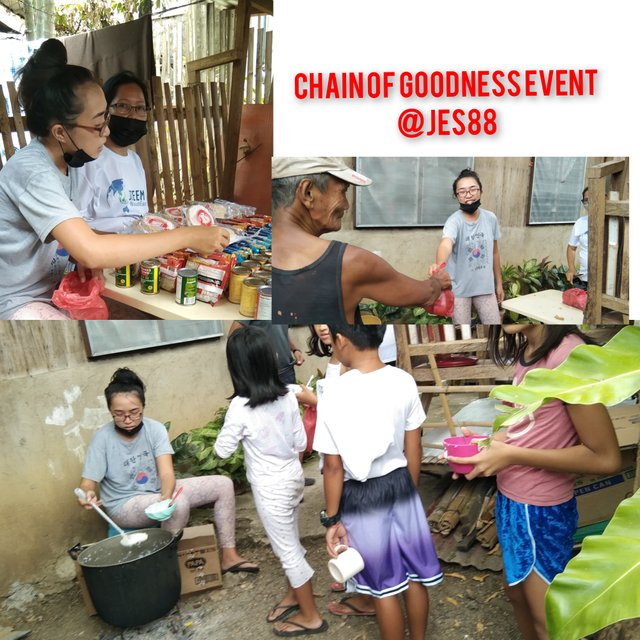 This is a photo of a family of helping hands that reach out help to neighboors. This is my little family.
(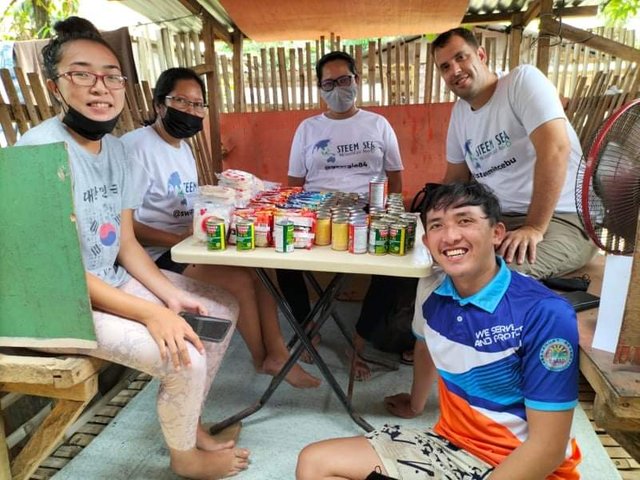 )
It is a pleasure to be invited with my aunties, @georgie84 with her husband uncle @steemitcebu and @sweetspicy for a charity activities. They have decided to do feeding rice porridge and grocery giving in our neighboorhood.
Since I was a child, I was educated with my family the importance of giving because this is the secret of blessings.
1. Packing
Each helping hands with cousins @lealtafaith and @jufranketchup were happy packing the groceries. One plastic has 2 noodles, 2 misua noodles, 2 canned of sardines, and a can of corned beef. This activity also helps us to be united with our family.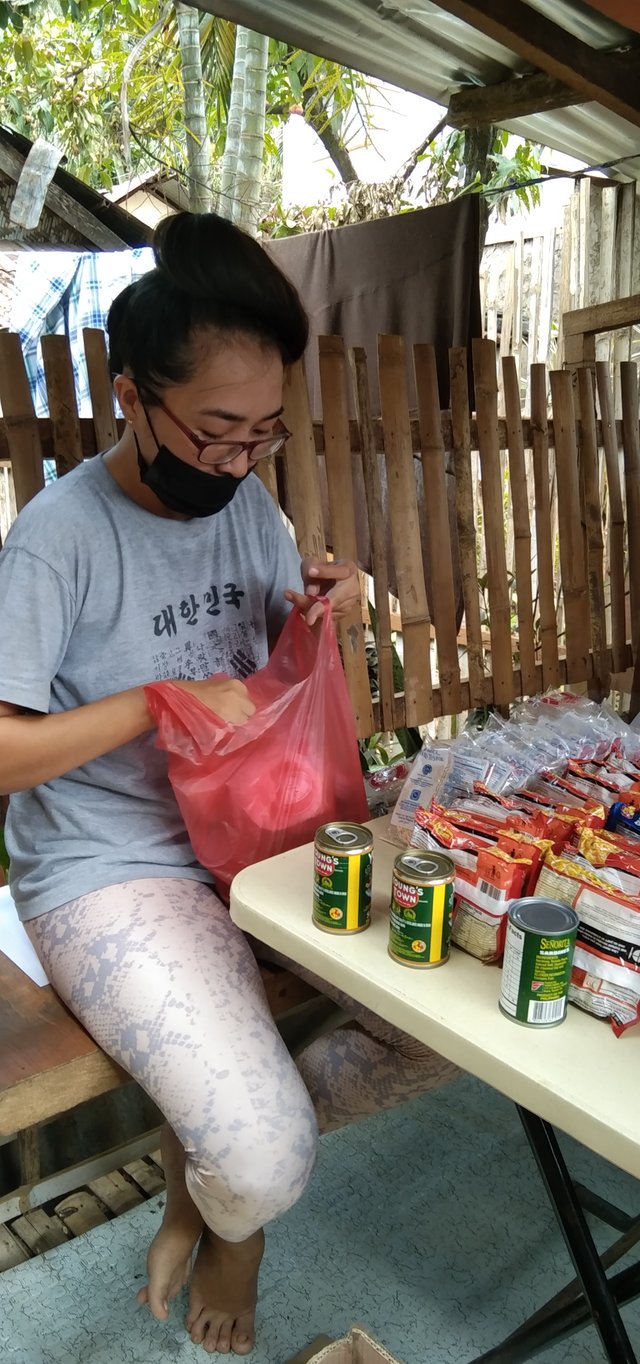 2. Preparing the Rice Porridge
While we are preparing for the groceries, grandma Betty and grandpa Ruben were also busy preparing the rice porridge. Have you tried cooking like in the picture?
In ancient Philippine cooking, cooking directly in fire and wood cooks better and faster.
Indeed, there hearts were also happy because this is what we make our smiles.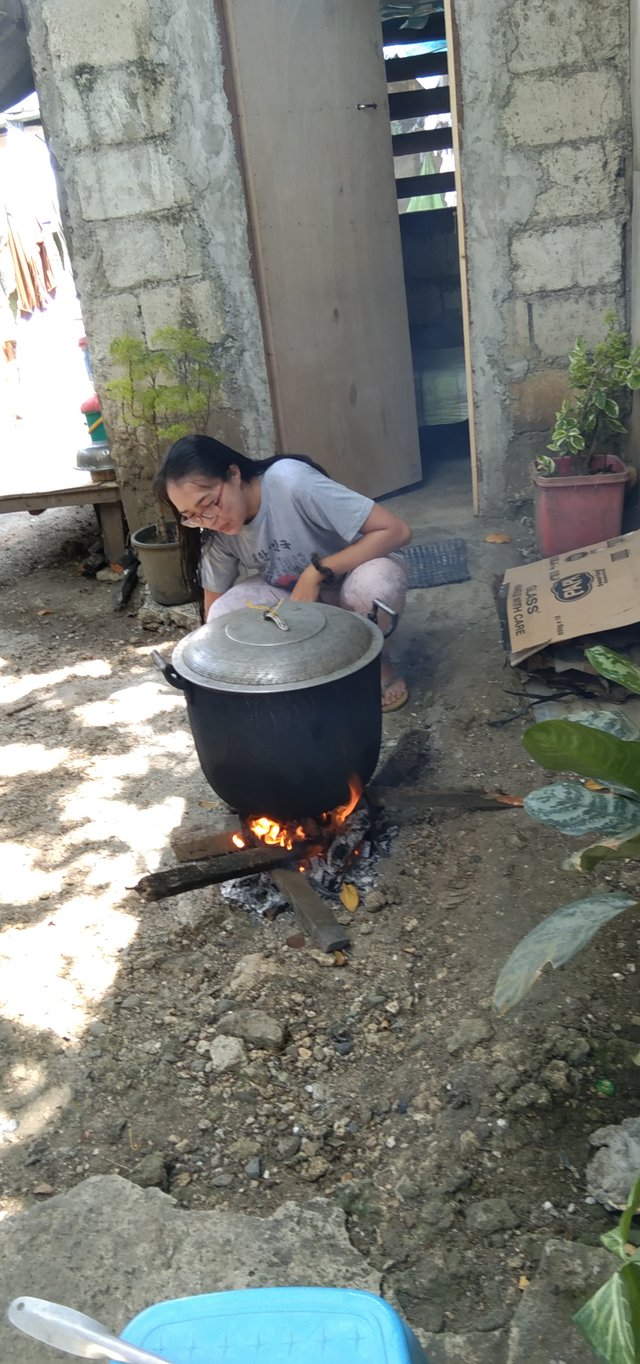 3. Feeding
The weather is not really good, but everything was prepared already before 1:30pm. First, we do feeding. Since we need to follow safety protocols, we call the attention of nearby children and bring their own utensils. I saw their beautiful smiles while lining up and it makes my heart sings. In the Philippines, we usually choose rice porridge as our snacks that's why we choose this.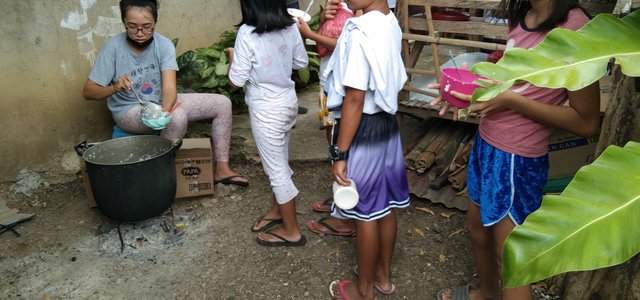 4. Grocery Giving
Next thing, we call the attention of 25 families to receive the grocery pack. We also follow safety protocols while distributing the groceries. This reminds us that this pandemic is not a hindrance to help but an encouragement to help even more.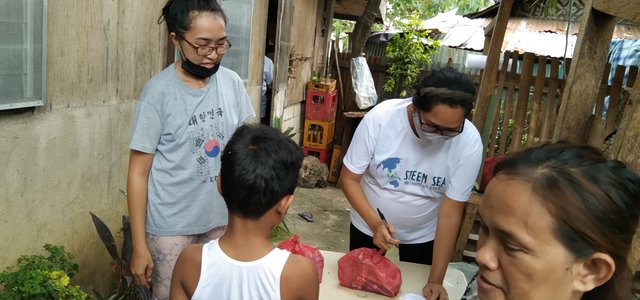 After everything, we congratulate each other and rest with a happy heart.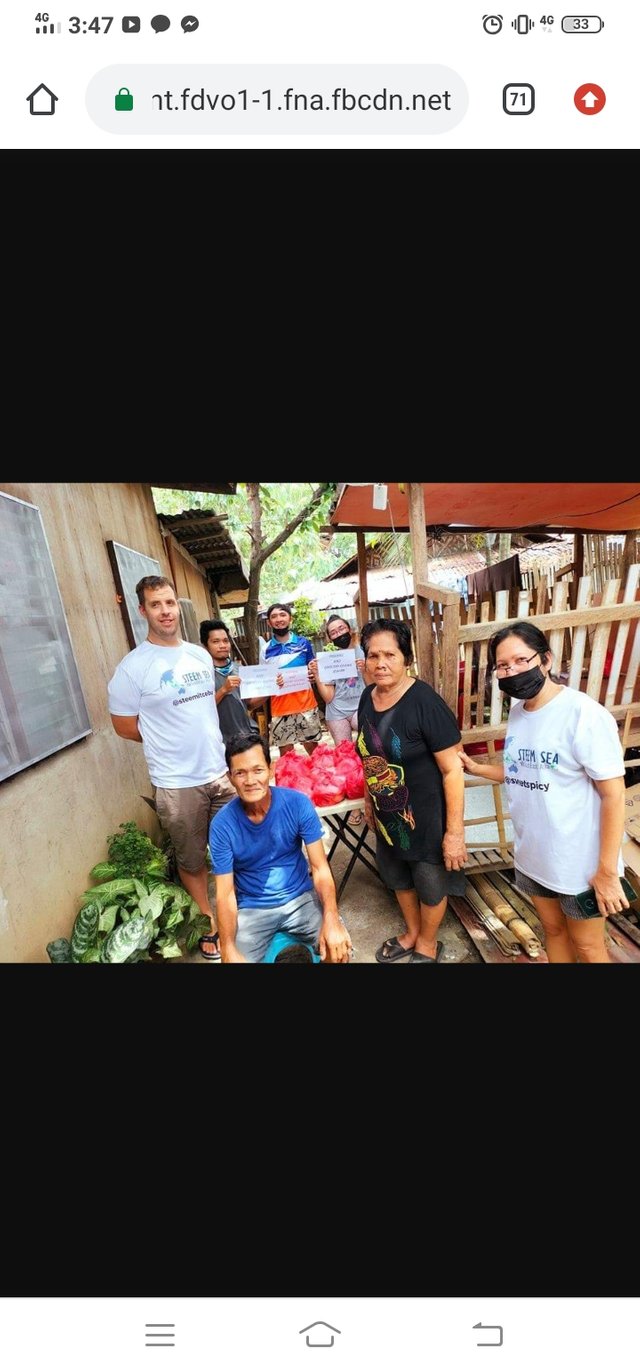 Thank you for all the people behind this community. I am encourage to do more charity events. Thank you also for your unending support.
Have a nice day everyone. May God bless us all.
Best regards,
@jes88