Steemwomen Club// Ride for a Cause: An Independence Day Gift - Giving
2 Corinthians 9:6-8
6 Remember this: Whoever sows sparingly will also reap sparingly, and whoever sows generously will also reap generously. 7 Each of you should give what you have decided in your heart to give, not reluctantly or under compulsion, for God loves a cheerful giver. 8 And God is able to bless you abundantly, so that in all things at all times, having all that you need, you will abound in every good work.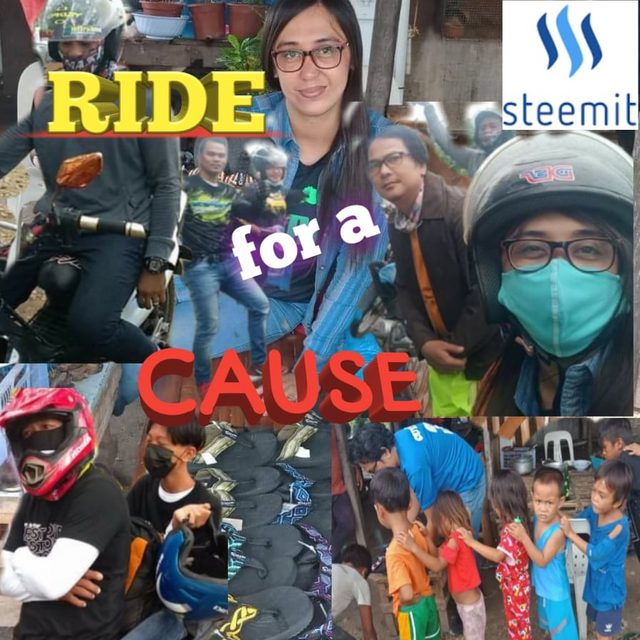 A pleasant day to all! How have you been women of Steemit? It took me a while to get back. Deadlines are really taking much of my time these days. Anyhow, I would love to spend the holiday today working on other stuff/task, and that's with you guys.
While the whole country was celebrating independence day last Saturday, June 12, our team celebrated it in a different way. Together with @limcuy, @kyrie1234, and @jmaxswivel, we went on a "Ride for a Cause". The idea is to give away a pair of slippers to children we meet on the street while on our way to Bogo. But you know the saying, "When it rains, it pours"? Literally speaking, it poured the whole travel time. But we were never dismayed.
The Call Time
Originally, we were set to go at 5 am since going to North will take 3 to 4 hours. Yet, the weather was not good to us. Even so, rain or shine, the goal at hand must be achieved. From 5 am, we advanced at 7am. It's still raining, we haven't had our breakfast yet. By the time we reached Catmon, (gutom na jud kaau), we slowed down and fed our hungry stomach over their special bibingka, served hot.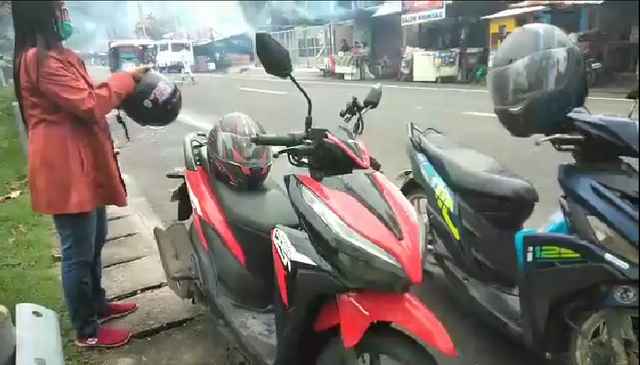 It was still raining, we were all wet, yet we went on. Along the way, you can only exclaim and be amazed at the view. With all the sugar canes lining the side of the street to the green hills/mountains, nothing really compares to the wondrous creations of the Lord.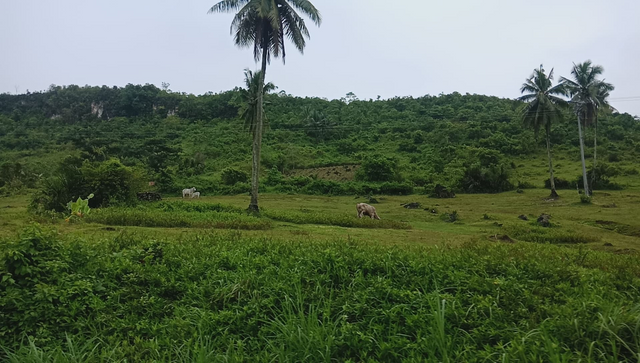 Long drive was never my thing especially when on motorcycle. We had to stop at times due to cramps. Thankfully, we were able to reach Bogo.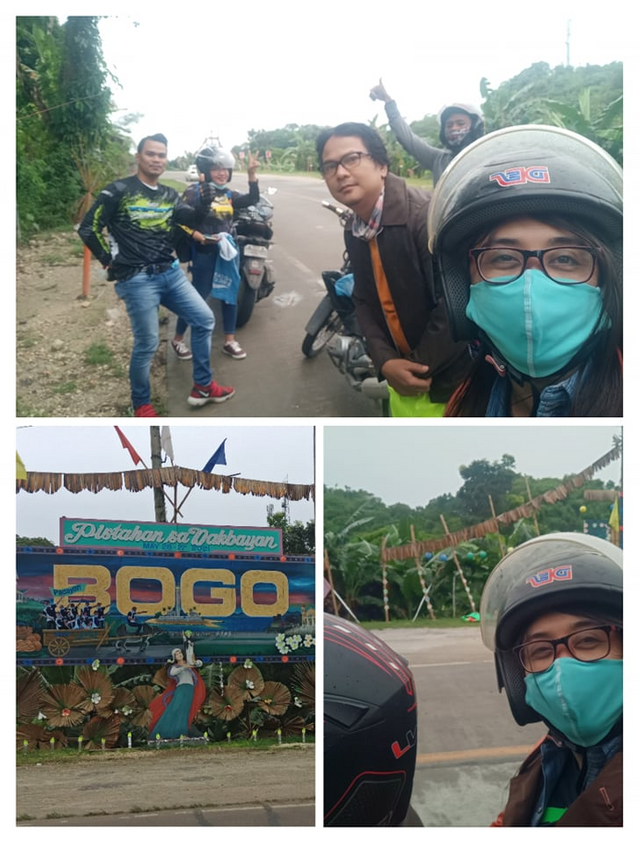 And We're Finally Here
As mentioned the original plan was compromised due to bad weather condition. However, God led us to a better place. Surely, His plans are better than ours. The area used to be a terminal, now used as "bagsakan" or "tabo"of fruits and dried fish every Sunday. It is not a safe place for shelter since it is a storm - surge prone area.
The kids have no idea they will be receiving new slippers that day. They were watching us though, as we look new to them.
Before we start with the gift - giving, we had our breakfast/lunch all at once, a heavy meal to replenish our aching bodies' energy.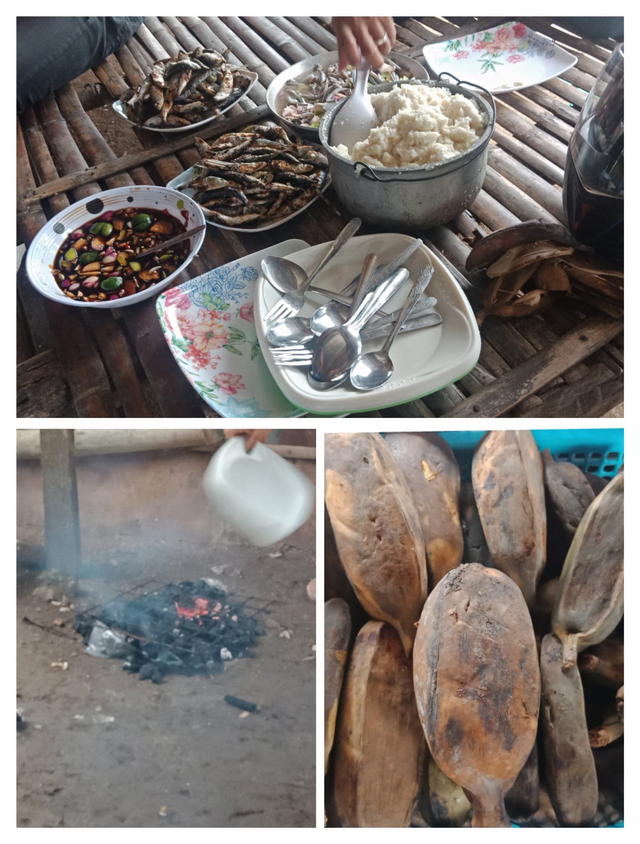 Not wasting any more of our time, we started the giving of slippers. We called the children in the surrounding area, asked them to form a line and choose which slipper fits them.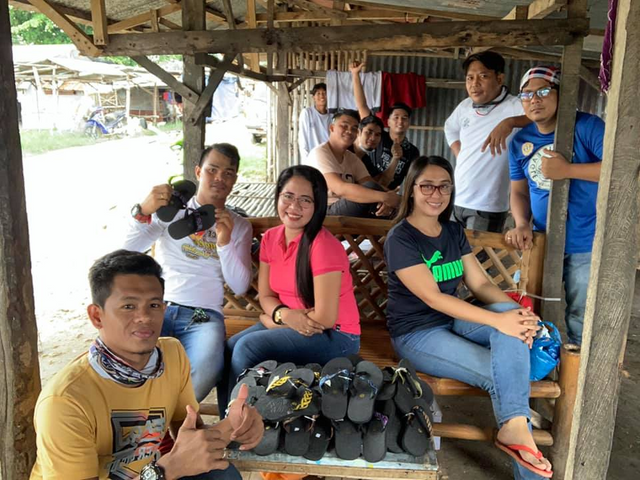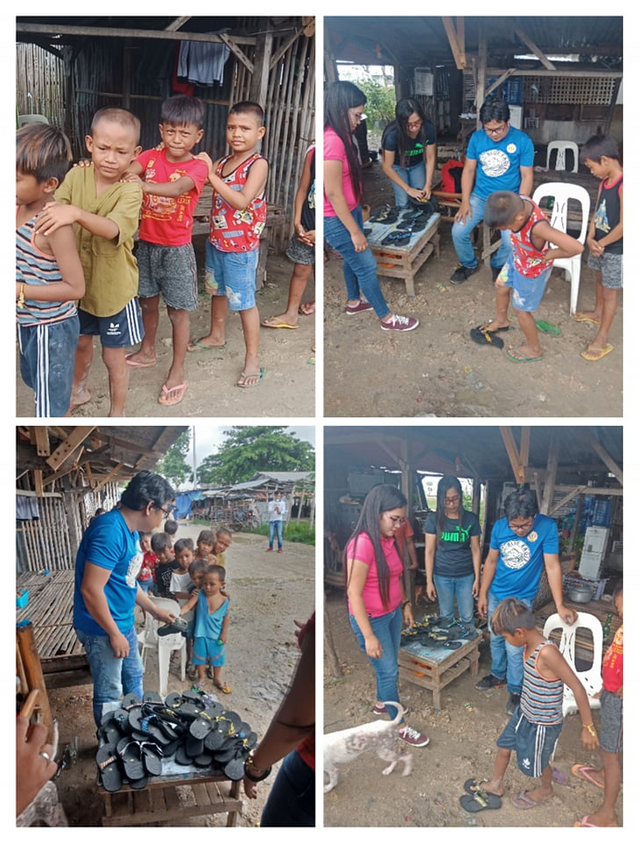 Their smiles remind us that it is not in giving much that we find happiness. It is the heart of giving that matters. It doesn't matter whether we were soaked with rainwater. What matters is that we were able to give a little joy to these young kids.
We went home home filled with joy and happiness. All in all, the event was a success. All thanks to our Creator for the safe travel. What a meaningful day it is!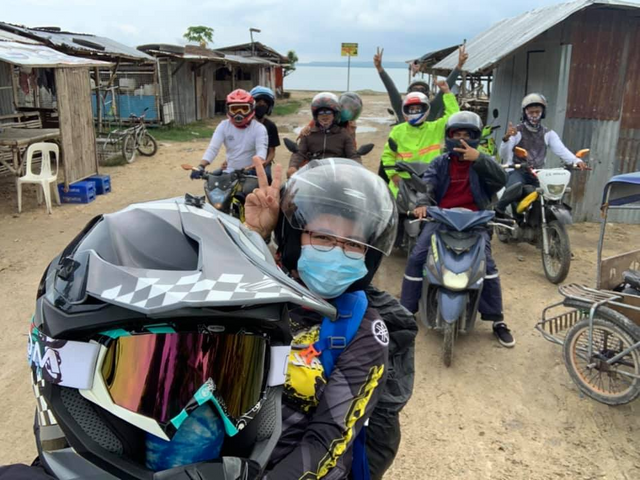 Til our next ride kateam.
As always,
@jonabeth