The Diary Game 24/07/2021: My Very Own Chicken Cordon Bleu | Daily Dynamic
Good day strong and amazing women. How are you all doing? Its a great day for me so I will be sharing with you a recipe I learned from my friend/colleague mam @abby0207.
My Very Own CHICKEN CORDON BLEU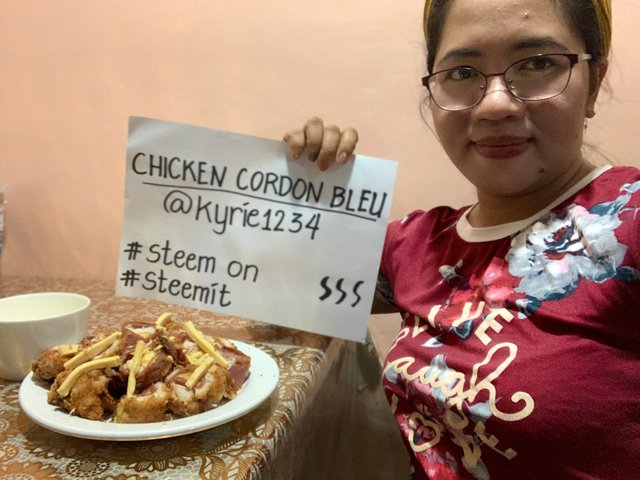 I'm not into cooking but recently mam
@abby0207
cooked something in their house, brought in school and shared it to us. It looks so delicious and the moment I tasted it, it was heaven. I am really amazed by its palatability and that very moment I asked her how she do it. I asked the process and she taught me comprehensively.
Ingredients:
3/4 kg of chicken breast
1/4 kg of flour
80 g of breadcrumbs
1 bar of eden cheeze
3 eggs
1 pack sliced ham
a pinch of salt
1/4 cooking oil
220 ml mayonaisse
Steps:
Prepare all the ingredients.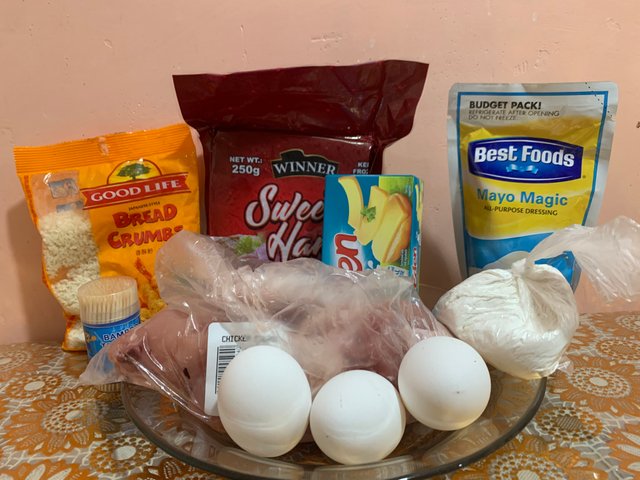 Wash the chicken breast and slice it into a very thin size so that it will be cooked properly.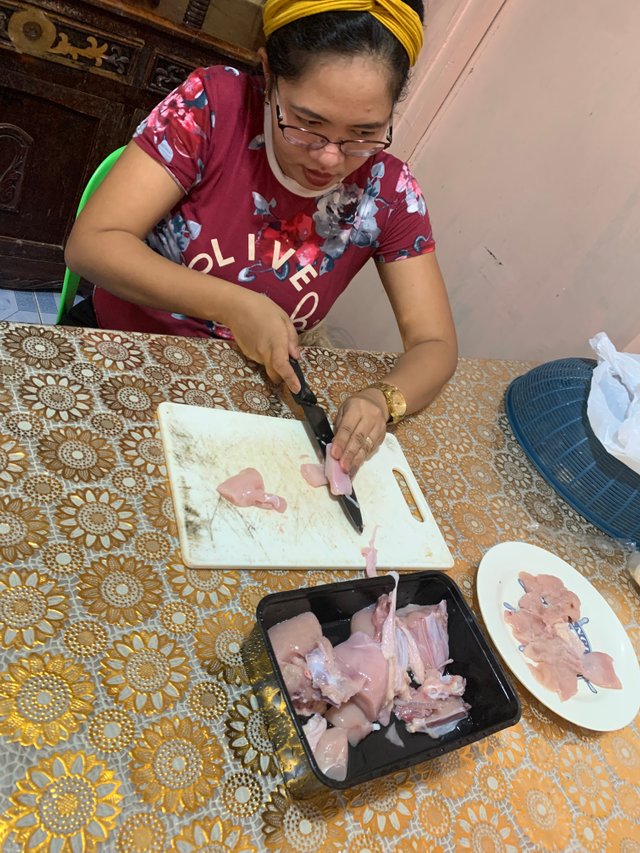 Flatten the chicken breast with anything you can use so that it would be easier for you to do the process.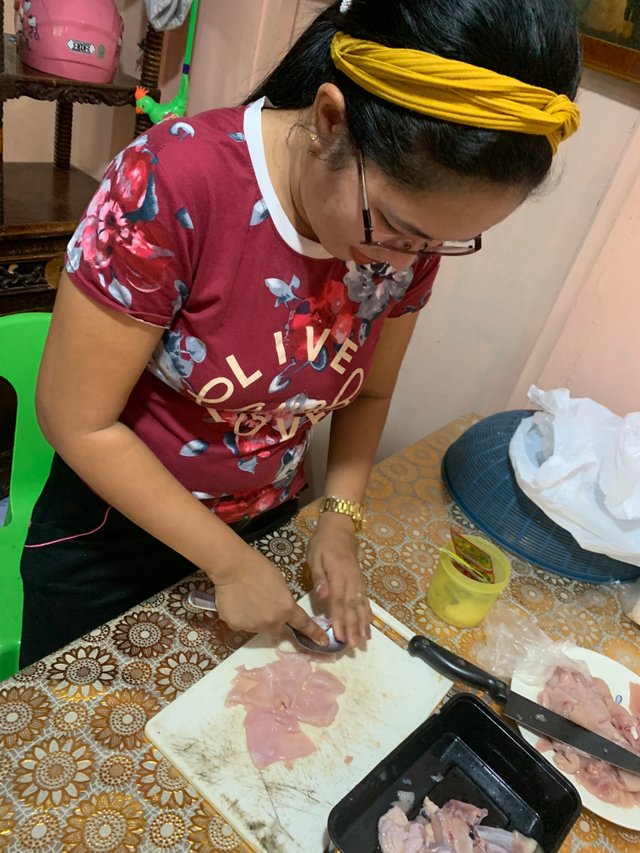 Put a pinch of salt and continue flattening it.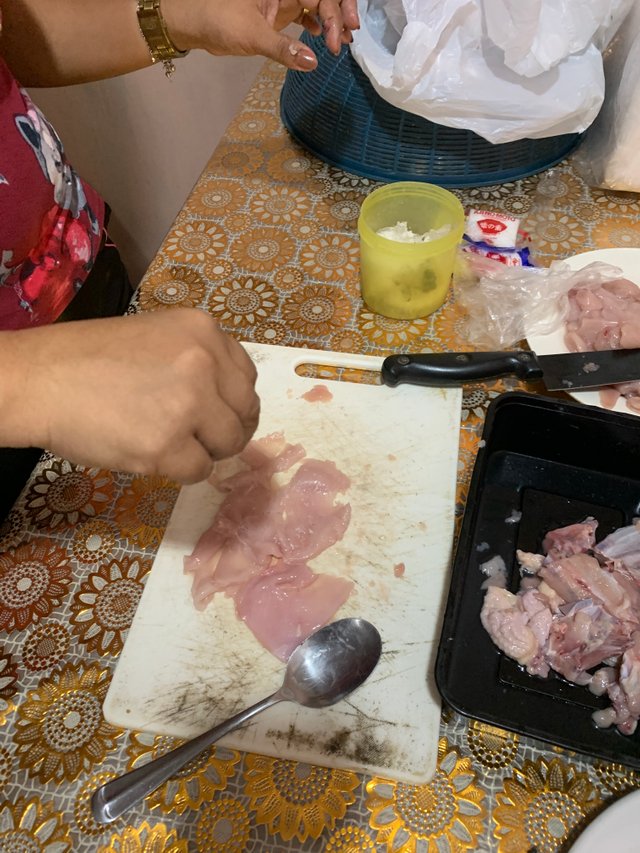 Slice the cheeze and prepare the other 3 ingredients (egg, flour and breadcrumbs)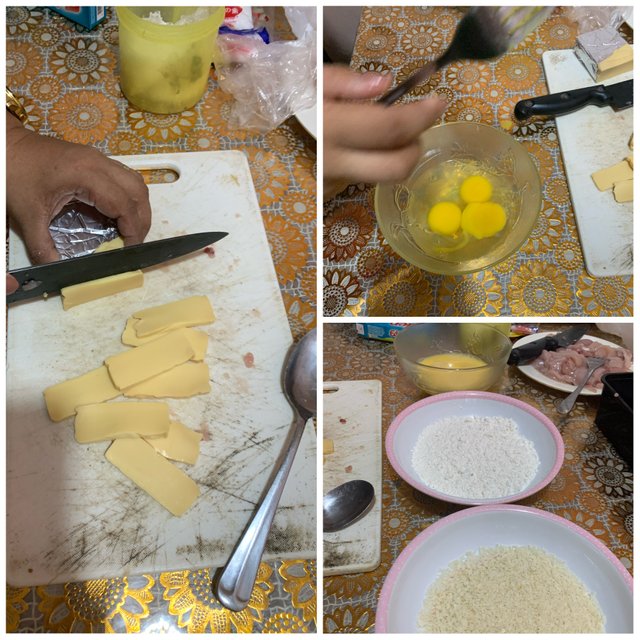 The ham and cheeze must be wrapped by the flattened chicken and lock it using 3 toothpicks.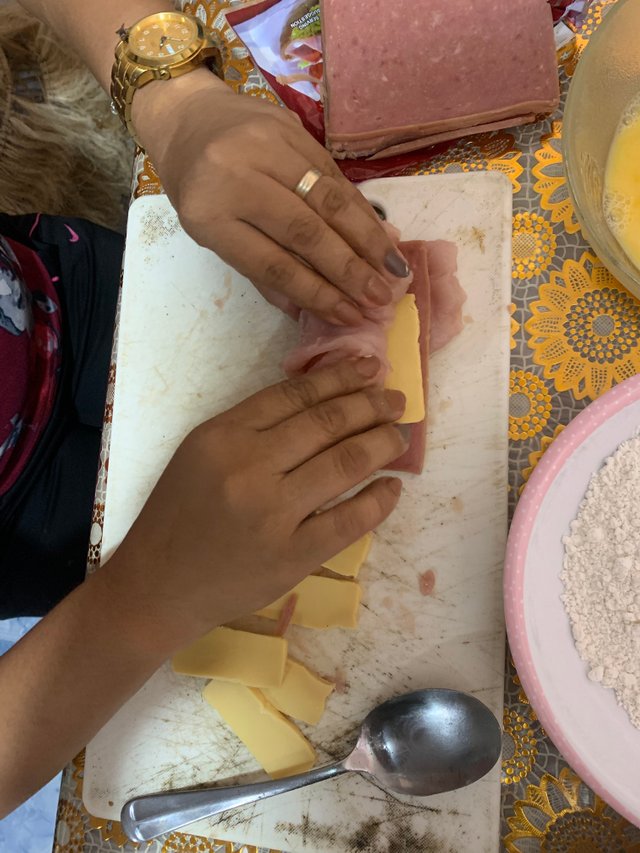 The dip it into the egg, flour and lastly to the breadcrumbs.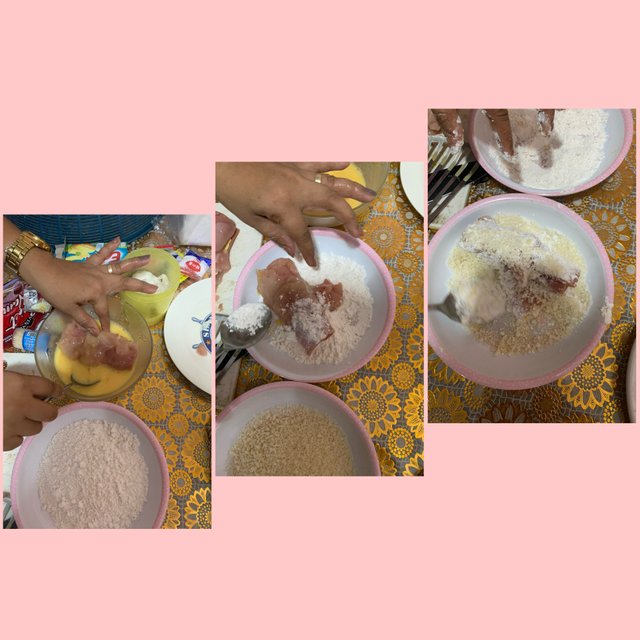 Frying Procedure
Fry the prepared viand in a medium heat until it turns into golden brown.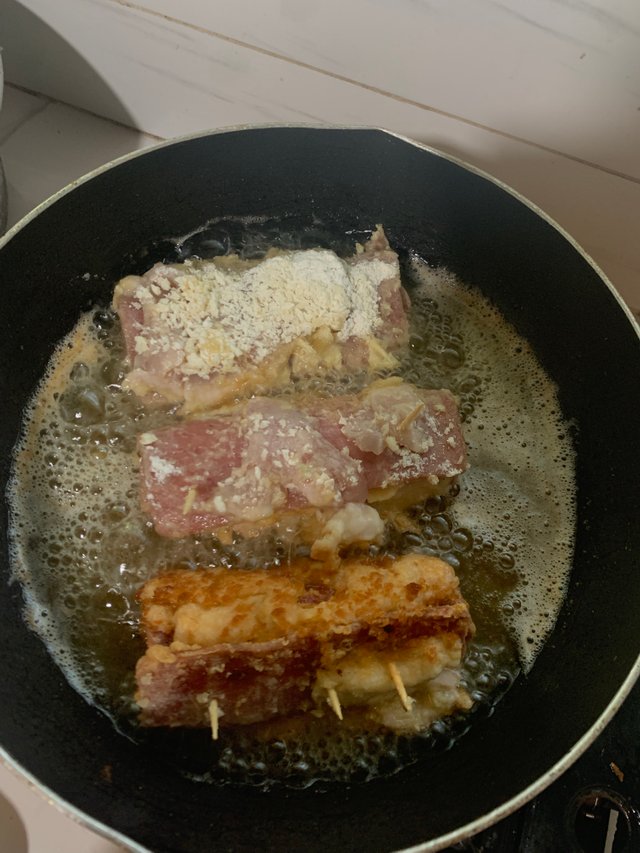 Then slice the finished chicken cordon bleu into smaller piece.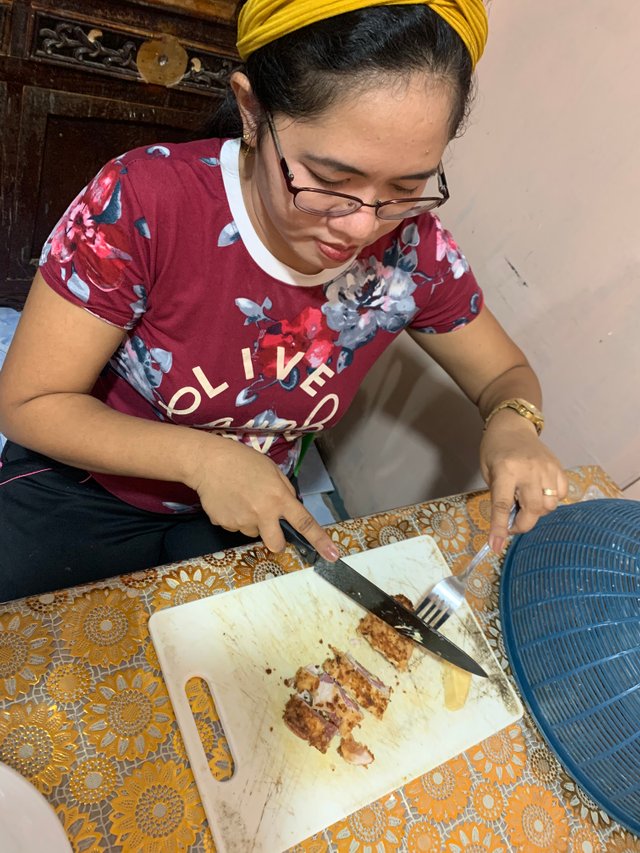 And finally, our CHICKEN CORDON BLEU is now ready to serve.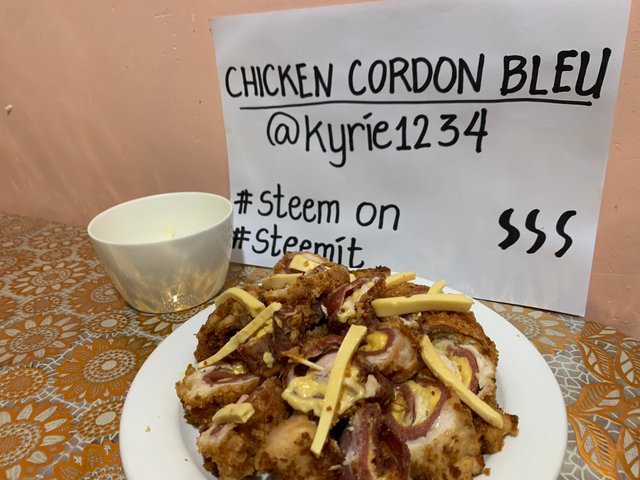 It is best served when dip in a mayonaisse.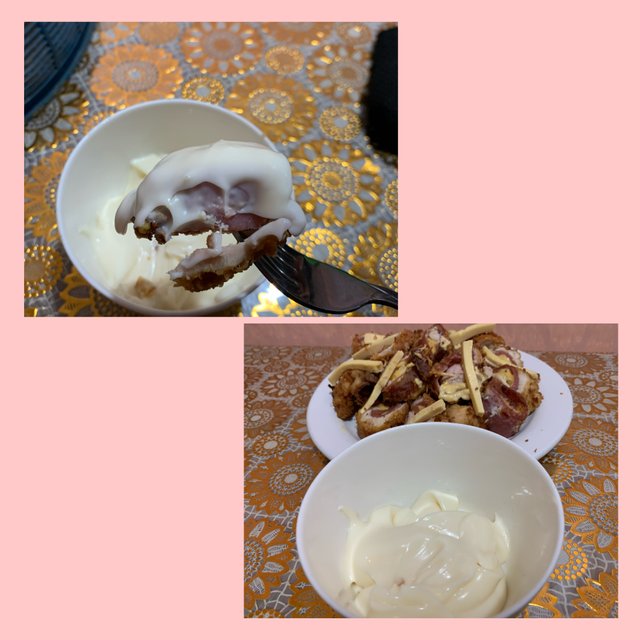 I hope you all enjoy our one of a kind recipe everyone.
Have a great day and always KEEP SAFE!
You Chef for Today,

---
About the Author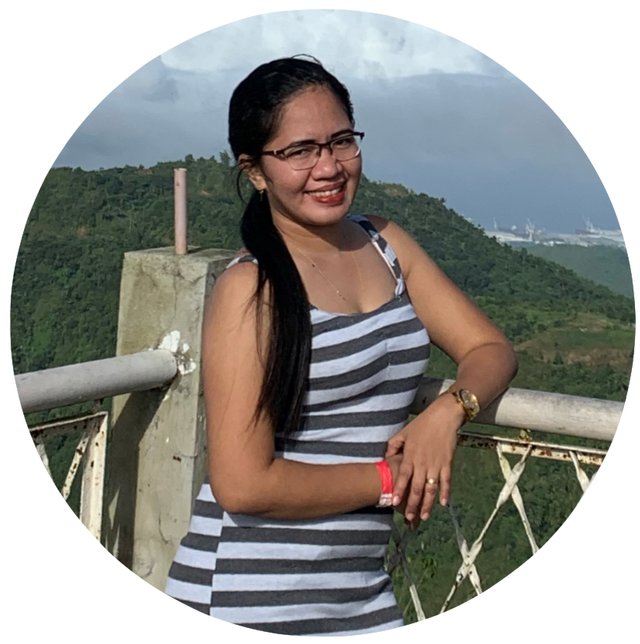 Aloha! @kyrie1234 is a Public Highschool Teacher handling in Grade 9 Math. She is the adviser of Grade 9- Special Science Class. She has a daughter who is 2 years old. She loves to explore the world and see its wonders. She wants to learn cooking and baking. She also loves different artworks and admires them. Again, thank you for the support.