Kızım ile sağlıklı hamburger yaptık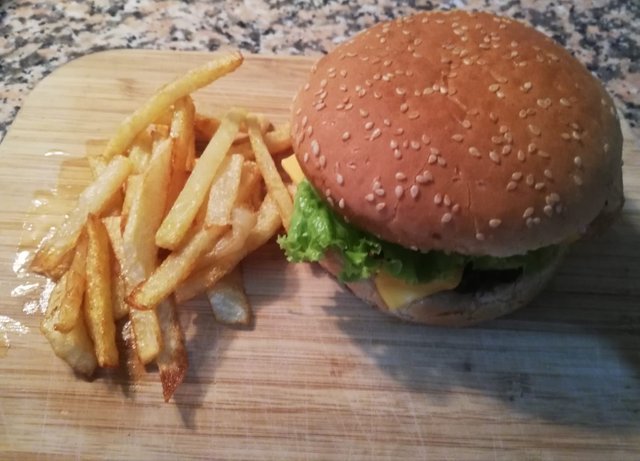 Çocukları bilirsiniz hazır yiyeceklere bayılırlar. Dondurulmuş hazır gıdalardan uzak durmaya çalışsak da ara sıra kızımın yemesine izin veriyordum. Bir gün kızım Asya anne neden kendimiz yapmıyoruz deyince denemeye karar verdik ve ortaya harika bir sonuç çıktı. Sanırım bundan sonra alışkanlık haline getirebiliriz :)
You know kids love ready meals. Even though we tried to avoid frozen ready-to-eat foods, I occasionally let my daughter eat them. One day, when my daughter, the Asian mother, said why don't we do it ourselves, we decided to give it a try and it turned out to be a great result. I think we can make a habit of it from now on:)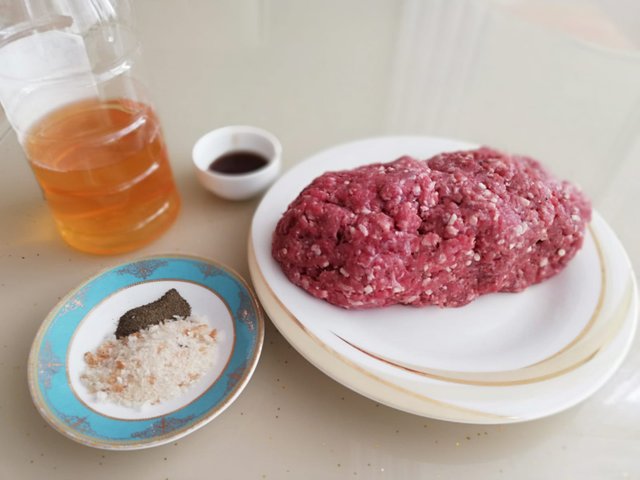 Hamburger köftesi için kullandığımız malzemeler
kıyma
çok az ekmek içi
karabiber
bir kaşık pekmez
bir tatlı kaşığı sirke
Ingredients we use for hamburger meatballs

mincemeat
very little bread
black pepper
a spoonful of molasses
a teaspoon of vinegar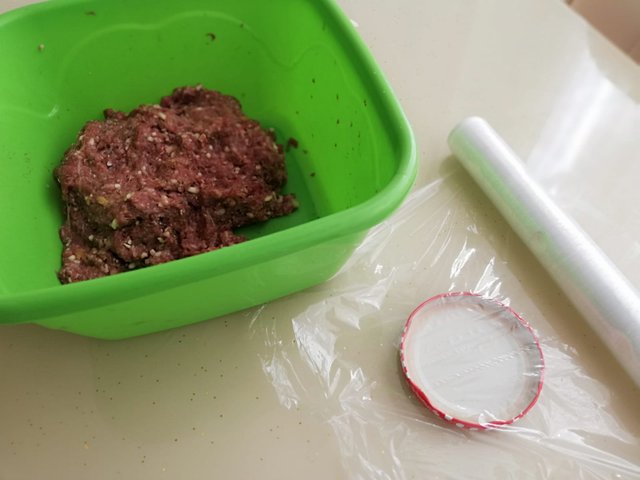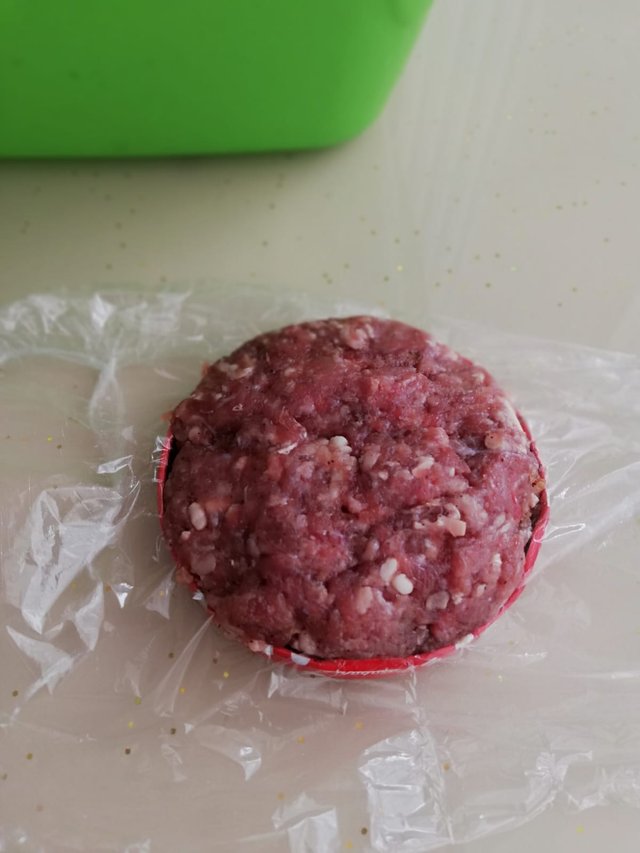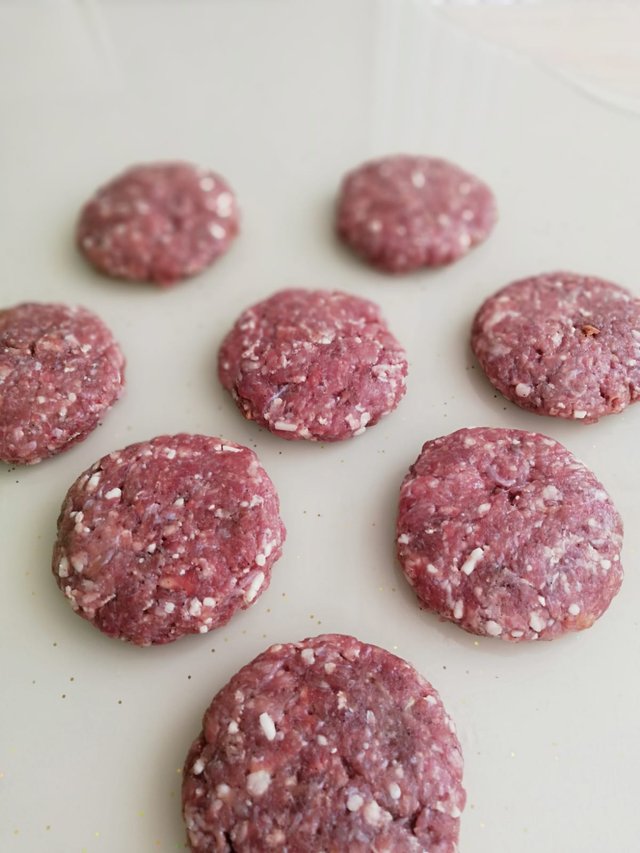 Asya ile birlikte bütün malzemeleri karıştırıp yoğurduk. Sonra kavanoz kapağına streç film koyup üzerine kıyma harcını koyarak yuvarlak hamburger köftelerimizi oluşturduk.
Together with Asia, we mixed and kneaded all the ingredients. Then we put cling film on the jar lid and put the mince mortar on top and created our round hamburger meatballs.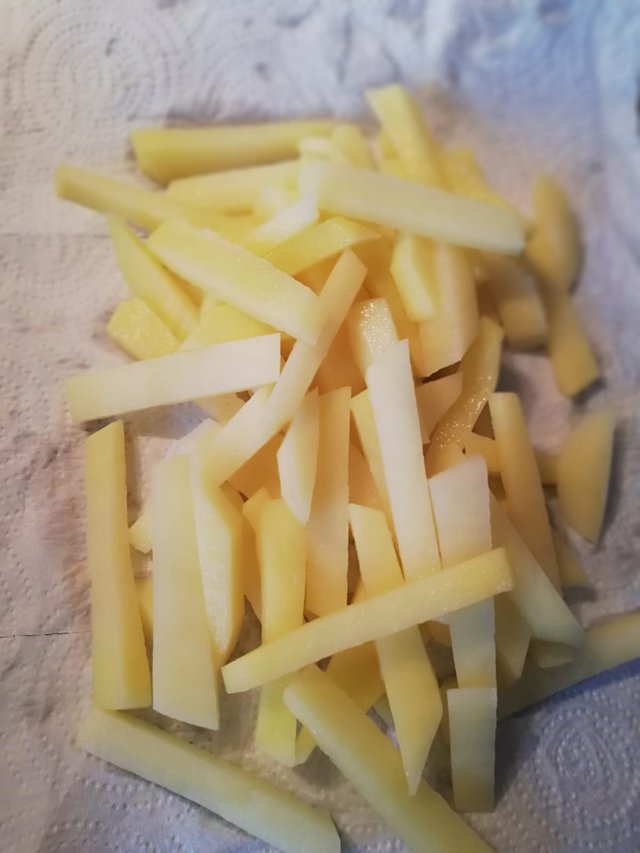 Hamburger menümüz için patatesleri parmak şeklinde soyup kızarttık. Köfteleri kızartıp hamburger ekmeğinin içine koyup domates, marul, turşu çok az soğan ve çedar peyniri koyup menümüzü hazırladık.
We peeled and fried the potatoes in the shape of fingers for our hamburger menu. We fried the meatballs, put them in hamburger bread, put tomatoes, lettuce, pickles, very few onions and cheddar cheese and prepared our menu.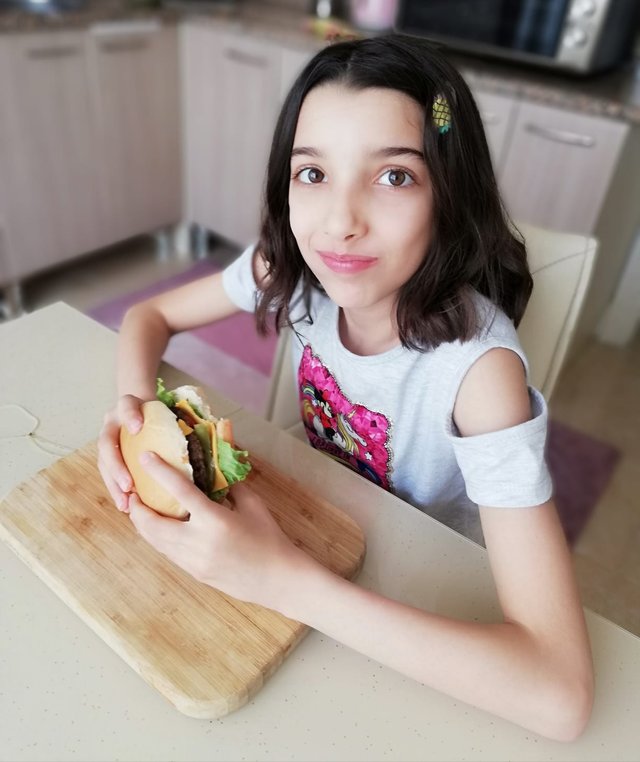 Hamburgeri çok beğenen Asya lezzeti için tam puan verdi.
He gave full marks for the Asian flavor that loved the burger.