Women's Day Reflection from a once bald and hairless lady, ME!!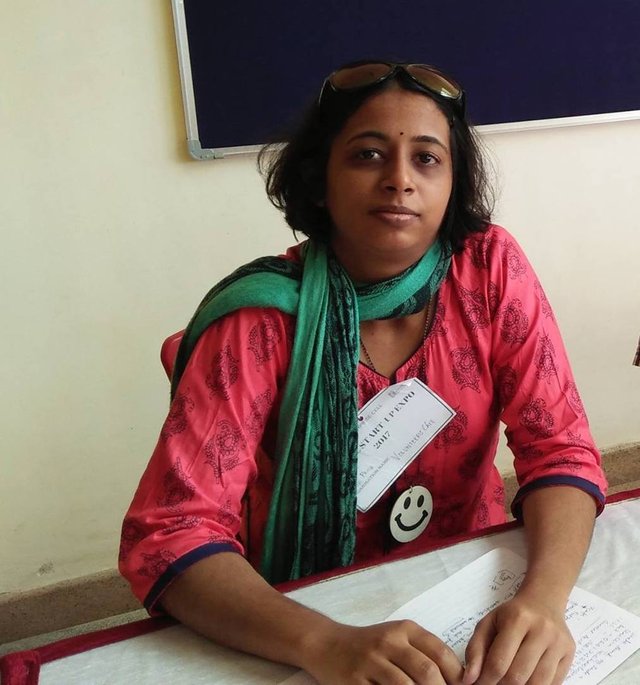 Dared to be cool being hairless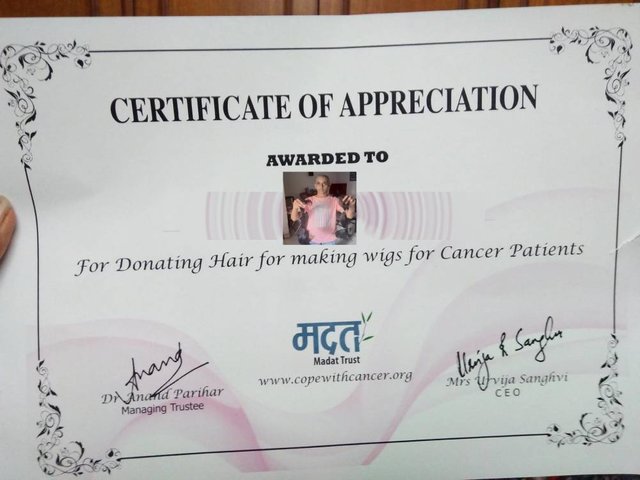 It would been nice to have a day like world crypto day, but today is National WOmens day, and the world wishes "Happy Womens Day", but anyway. I use this day to talk about something I did last year, for which I got praise, although while looking back, it does not seem such a big deal. I went ahead and finally went completely BALD(:...ha, ha… my hair was donated to copewithcancer patients, to make wigs for them.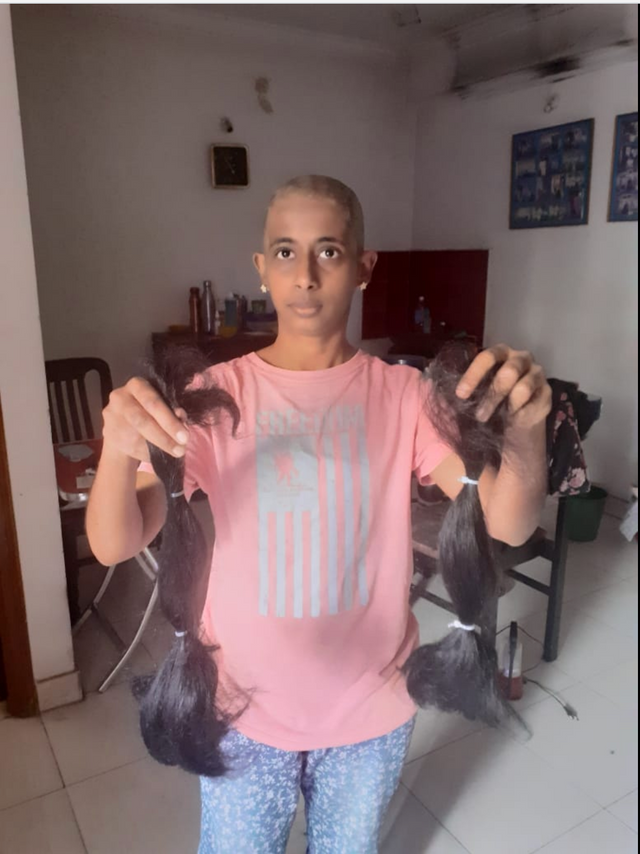 No big deal to be hairless or bald!! All Cool, Kool
For a longish while wanted to be hairless(: … because I know this won't matter to me… you don't need hair to be confident, atleast not for me, not anymore… I am so glad to have given off these hairs. Thankyou, Hair Donation Bangalore for taking these bunch of nice hair out carefully so it can go to people who want it to feel better, the dear cancer patients. @hairdonationbangalore supports Cope With Cancer , and my hairs will be hopefully made into a useful wig.
If you ask me, forget your hair, and just be happy with yourself, your always beautiful. Concentrate on health and fighting the ailment or being happy for the times you got. Hair is not required to feel beautiful atall for sure and that's not the reason for stuff like confidence, both confidence and happiness are within inside, with or without hair.
Finally those Amir Khan monkey ear's I always wanted to hide with hair, are completely nice showing it's prominance. And on the bright side, don't need to spend time combing and washing hair. Saving water too, with no hair to wash for a while. All nice.
This also happens to be one of my bucket list aspirations, unintended, it's done!!
Hair donated for wig that would make hairless cancer ladies feel good about themselves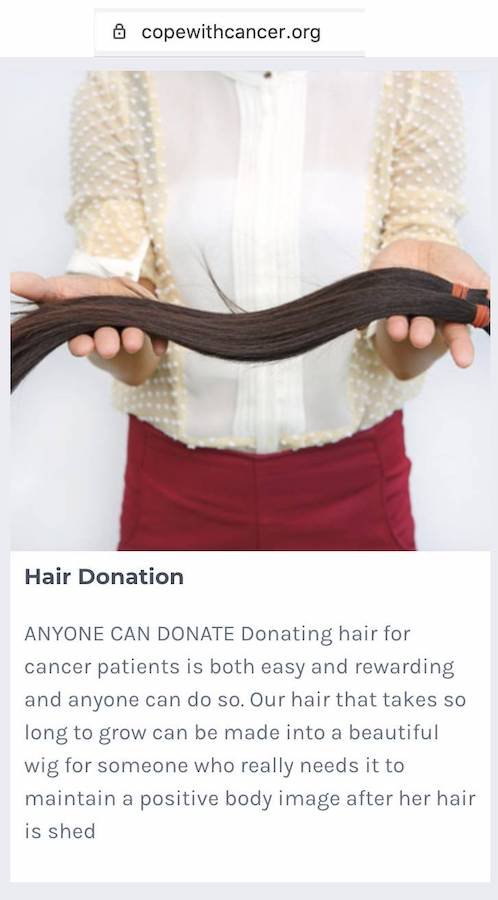 IFrom https://www.copewithcancer.org/ website
These cancer suffering ladies lose their hair when undergoing chemotherapy. Many of them suffer from low self esteem, just because they are hairless which sounds silly to me now. Hopefully, one of the cancer patients got a wig made from my beautiful hair and would have felt good not to feel hairless, although I would tell them to bother about being hairless, focus on healing, fighting cancer off. .
Even Men have issues with being bald!!
I see lots of newspaper ads advertising for hair transplant surgery that claims that the procedure would be successful in bald men getting nice hair .Now I wonder why men should care for being crowned with a bald head, to get lured by such advertisements and spend money for some advertised procedure to have their hair back.
From Shall we Dance - A bald guy into professional dancing is shy of the fact that he is bald so hides baldness with a wig. There is More to this of course with society not being appreciative of men into dancing. Ha!!
He..he...of course, I have seen some men be happy and feel perfectly cool making their own unique style statement with their bald heads, whether their mid portion is devoid of hair or their full head is devoid of hair. Anyway… that's cool actually, no stress on the way you are, it's better to accept it and present yourself confidently that way to the world.
From Despicable 3 - Guru meets his twin brother and feels bad that his brother has just nice hair when he is bald.
Women being bald not taken casually by society and the women by themselves
However, women being completely bald is considered bold. Ok, actually, it feels odd to contemplate being hairless, thinking what will others think of me, I will be outcast, but actually going bald was a new life changing experience for me and I am happy I went bald for a while. So, for a while as can be seen in this absolutely dull picture attached - 'I was hairless happy me'.
At first, I was worried about my looks, but instantly, I felt I looked or atleast felt better bald than with long hair, ha… however, it felt cold when the winter winds blew on my head, I reckon it gave goosebumps to my head without the protection of the hair to give it warmth.
My takeaways from being bald experiment...
You have to be confident in your own skin and accept yourself as you are and going bald helped me brace up to who I am with grace and confidence, dismissing others' opinions of me who feel I am mental to go out all bald. Afterall, if men can go bald so can women, why not if they wish. And so, I have never covered my bald head last year, I sported it casually to the world.
I also lost a few teeth last year, which was pretty depressing, but well I have enough teeth still to chew and keep relishing good food, which is great. I can easily dare to sport a toothless picture as well(: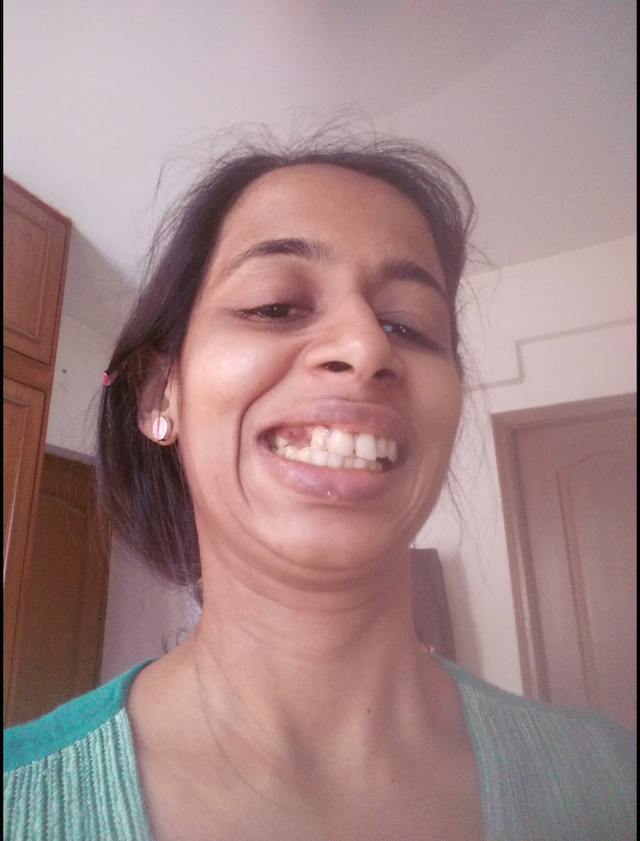 No, tooth fairy for this two toothless creature
Right… Joke crack. No, I not branding anyone as a crack, this is just cracking joke stuff.
Right… It's good news when someone says you have lost weight, yup, yup… but when someone sees me how will they allude to this particular another obvious allusion.
Look different yes, not because I lost weight, coz there is something else missing. No not smile, but it's close… its two teeth. Hee...Hee…
It reminded me of makeups and mask. People hide so many things with makeup and I hid loss of 1 teeth with cap successfully for so long and now going to hide two teeth putting something else artificial there, a denture this time.
Even so… though teeth is very important, it's sort of funny to have a mildly teethless photo with 2 missing teeth, I am glad only 2 teeth have gone, else this is not funny, its disappointing):
Moral of this two teeth missing photo - Never take your teeth for granted, take good care of it. Brush at night properly and have those teeth checked every 6 months, so any carries can be sorted. Else besides the stupid carries eating away your tasty teeth thats a treat for them, suddenly for repairing your teeth you have to spend so much money and go through the irritating process of root canal and drilling and what not. Complete irritating stuff): ...
And most important - Have a health insurance. Some teeth docs, will suggest costly and painful ways to remedy yourself before they fix you up with artificial teeth. They would suggest extracting and suggest either implant or bridge...expect 10,000 Rs to 50,000 of your money would just go away, which you could have used it in another way.
Other than money if your putting that brigde your good natural support teeth will be pruned): so in the process you lose another half a teeth now and when that bridge comes out years later your support teeth having borne the weight of the holy cross sorry I meant the teeth bridge, might get weak and fall away):
So, take care of your valuable teeth. Brush with force, keep those gums healthy. Do brush at nigh and gargle and message those gum as well. So that your natural teeth will last long, really long(like they claim in the ads of those duracell batteries) and you can eat and live happily.
Every year I am a more changed person for the better!!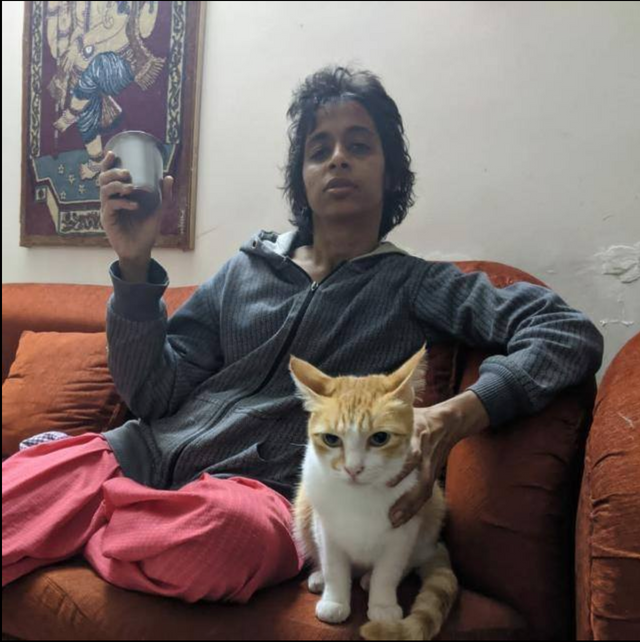 I feel although I am grown old actually however I look, I keep evolving year by year due to different life experiences. There is no end to personal growth and learning.
Here I end my woman's day post, although I have lots to share on womens' issues, it can't be all done here in one post. Wishing a better world for the ladies all around the world this day, we have still a long way to go!!