INTRODUCING THE AFRICAN WOMEN TO @STEEMWOMENSCLUB COMMUNITY #3, BY @NGOENYI
INTRODUCTION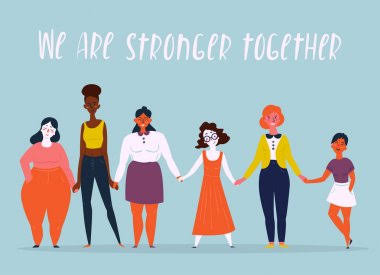 Image source
Hello my wonderful women, trust you are all doing great? It is my delight to be back once more to Introduce our african women that just joined our community since the past 7 days. I am happy that we are getting bigger and bigger every week. All thanks you all of us who are working hard to Introduce steemit to fellow women out there.
However, as they keep coming in, it will be wise if we show them the way to enable them steem higher and enjoy their steemit journey. That is why I am here to Introduce them.
Another reason is that we We women are strong when we come together and join hands together. We women can be of assistance to any of us that are not finding it was to cope.
This is the third time I am making this Introduction. In the first Introduction, I presented 79 African women to us. Check this post and in the second Introduction, I presented 24 african women to us in this post.
In this third Introduction, I am presenting 11 african women to us. I am very sure that you are very much eager to welcome them. Please here they are,
I warmly welcome you all to @steemwomensclub Community. I am happy that you all made it here. I will like you all to to enjoy your steemit Journey. That is why, you should follow the instructions below:
What kind of posts can you share in this steemwomens club community?
Dear african women, kindly check and read this post for proper guide on how to start and what kind of post you can share in this Community. this post contains all you need.
In addition, please, bear these points in mind
Do not tag any of the curators in your posts for any reason. They will check on you at their own time. This is in order not to distract them.
Plagiarized contents are highly prohibited here, if found wanting, shall be blocked from the community.
Try as much as possible to complete all your Achievement posts in the @newcommers Community to assist gain more knowledge about steemit.
@steemwomensclub Community will try as much as possible to support you if you keep making quality contents but note that our community voting value is not much as to give us all what we want. That is why I want to Advice that if you have accumulated steempower, you can make a delegation to the Community account to increase the voting value which will benefit all of us.
Try as much as possible to remain active in the community by making at least 2 posts each week. Participate in our contests and increase your chances of winning.
Join us the WhatsApp group that I have created. Ask questions about anything you are not sure of so long as it has to do with steemit and steemwomen community.
For any african women who is yet to join us, we have 3 whatsapp group pages for different purposes. Check below.
Group for dropping post links. This group is created to foster engagements among the african women. You are to drop all your post links that you made in the @steemwomensclub Community alone. But you must observe the rules guiding it.
Before you drop your own link, make sure that you have commented on at least 2 posts and on the group, you have to show evidence that you have really made the comment. Check the screenshot below to get what I mean
Group for dropping Usernames. Once you join us, you go and drop your username and country so we can Introduce you to the community.
We have greeters, we have taskforce and we have gogetters in the group. I already introduced them last week via this post. They are working hard to support all of us. Your cooperation is highly recommended.
I welcome you all once again.
Thank you all.
Cc: @steemwomensclub
Cc: @svm038
Best regards from me
@ngoenyi, African representative.

This is my introductorypost here


image source