My diary for 23rd February, 2021||My Daughter saved from danger, Completing cryptoacademy homework task, chatting with my fellow African women, getting potato leaf from the market||@ngoenyi
INTRODUCTION
This is where I bought the potato leaf. You can see the seller folding the leaf for me. This is the market. It is named after the community where it is located. It is called Mbiabong market. I learned that there is another market named after the same community but I don't know that one yet. what3word code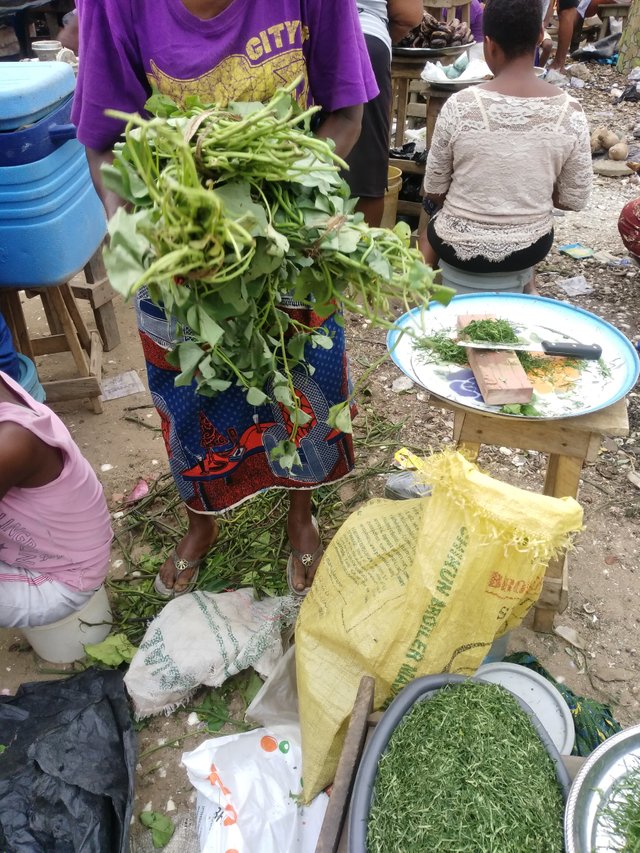 Hello my beautiful women in the house, trust you all are doing great, I am happy to tell you how my day went, that is my Tuesday, 23rd February, 2021.
It all began when I woke up by 4:30am. As soon as I woke up, i did my morning worship before dashing to the kitchen. Meanwhile, my night was splendid, the weather was cool but the harmmattan has gone.
Going to the kitchen, to prepare breakfast, hmm, sometimes you just stare at the whole thing in the kitchen trying to agree with yourself on what to prepare. But I later settled for potato porridge because I had periwinkle and pumpkin leaf. Other ingredients were available already. O, with help of my niece, we got it ready.
Then I dished it out to my kids who were already prepared for school. And while they were enjoying it, I took care of my bunnies cage, that is, cleaning it up. I that daily because since I don't leave in a house of my own, they are not kept outside but at the backyard seatout.
Sorry, I forgot to tell you what terrible thing that happened in the morning while my daughter was trying to use the restroom. It calls for thanksgiving to the protector of life, The Almighty. The WC got broken to pieces. Though it showed sign of damage but we had called the plumber yesterday but didn't get him, so we're like, first thing in the morning we will go to his shop and call him to come and fix it. But it happened this morning with kids and their way of life. Well, I am grateful that she didn't get hot. Here is the picture of the broken WC.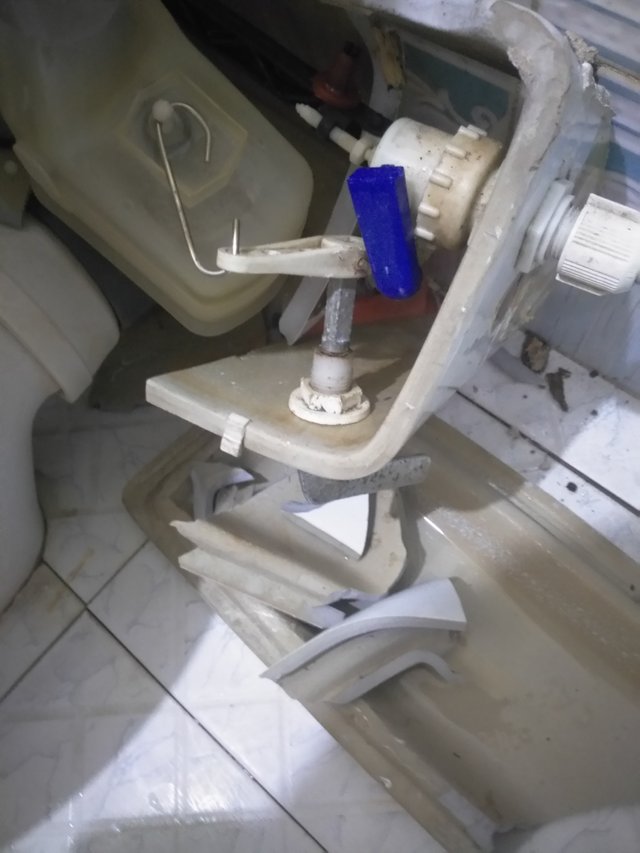 As soon as everyone left me at home, I decided to tackle homework task by @stream4u for the week #3. It took the whole of my day because to me, it is a school so I have to read and understand every bit 9f the lesson. I like putting them in my own words. Though in between the study, I do go to my whatsapp page and chart with friends especially in the @steemwomensclub whatsapp group page for the African women. There, I encouraged them not to give up but to keep posting. I chatted with @talktofaith, and others present. We all need the encouragement to continue. Here are some screenshots of our conversations. I even invited a user to join and she did join the group.
This was the first chat that I made early morning when I woke up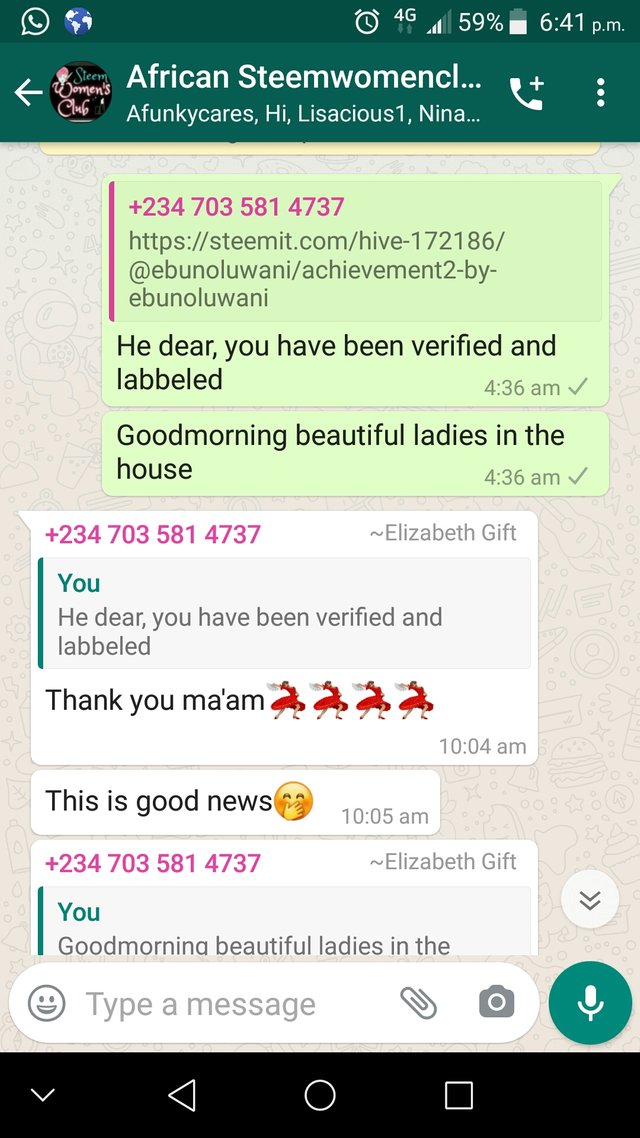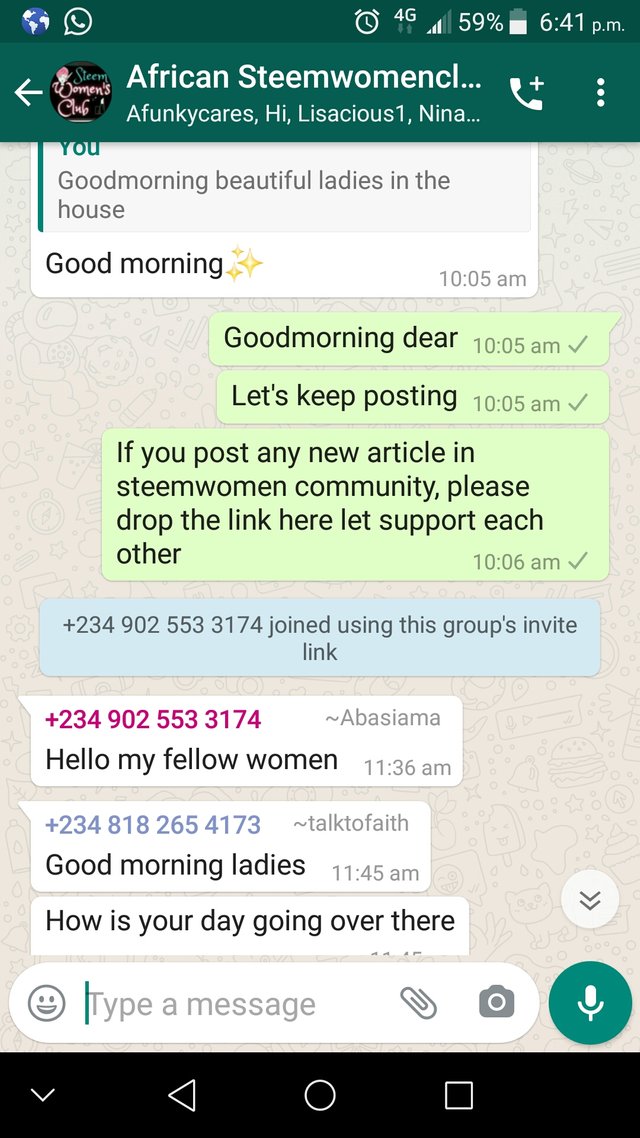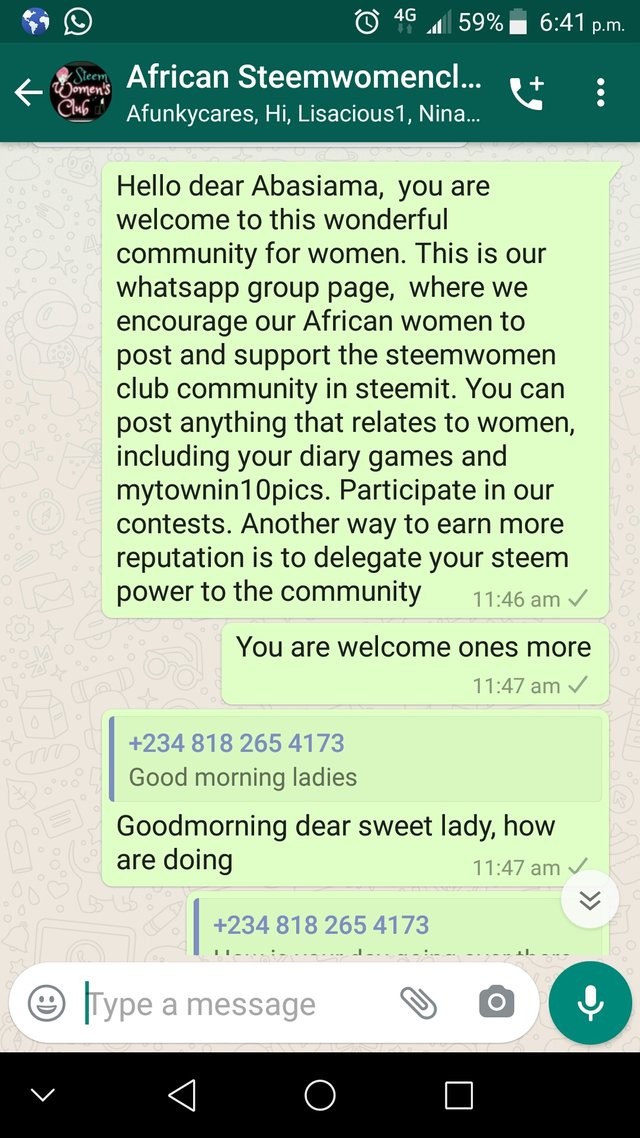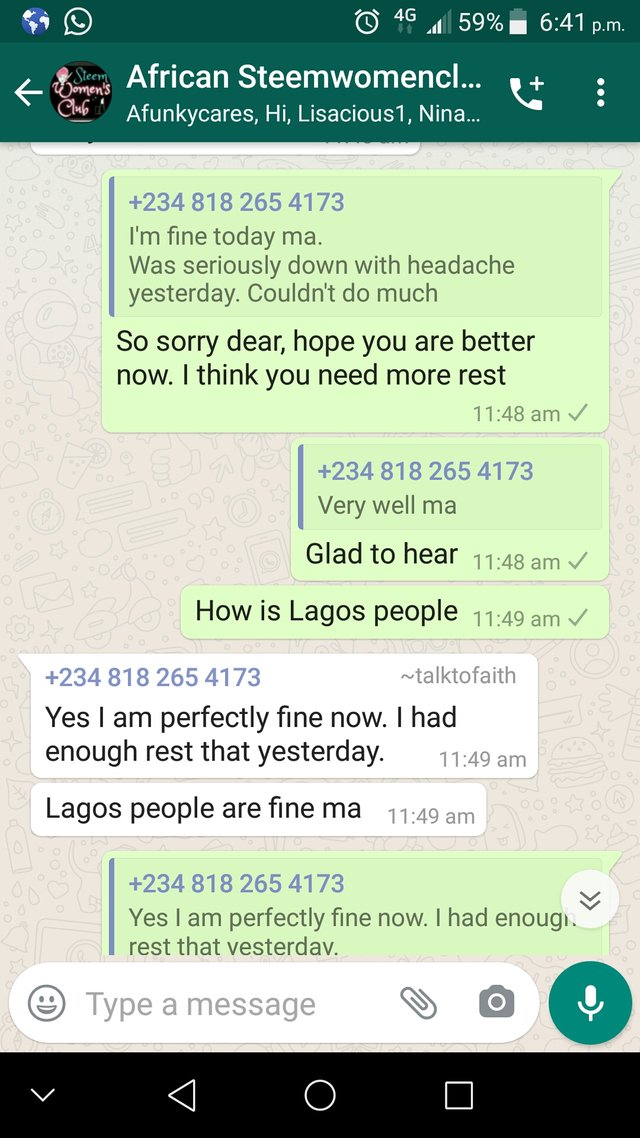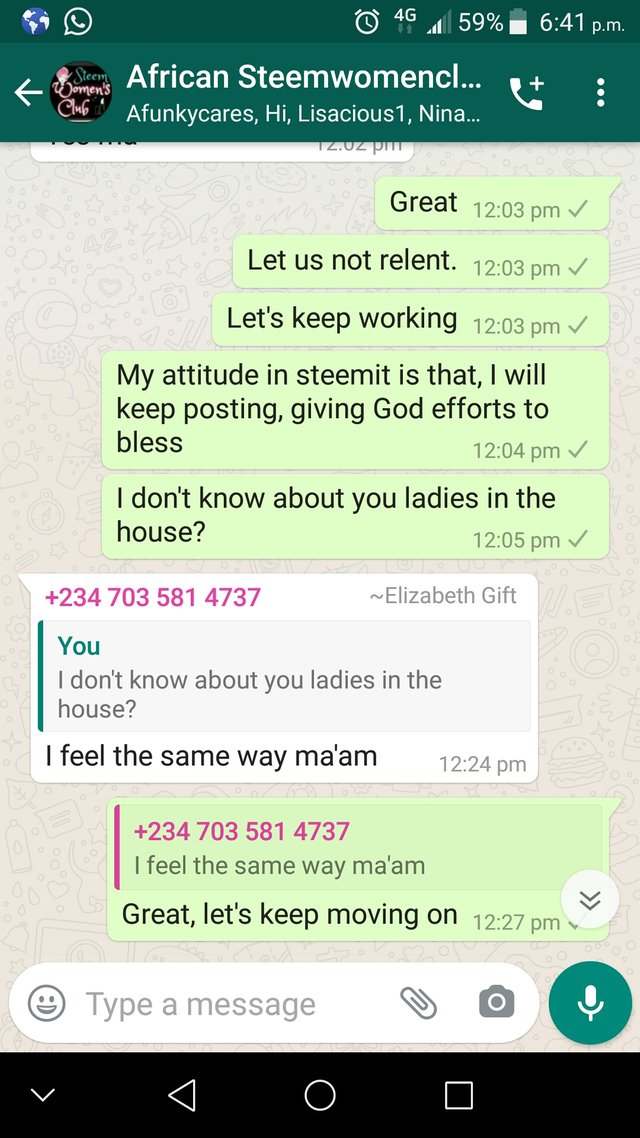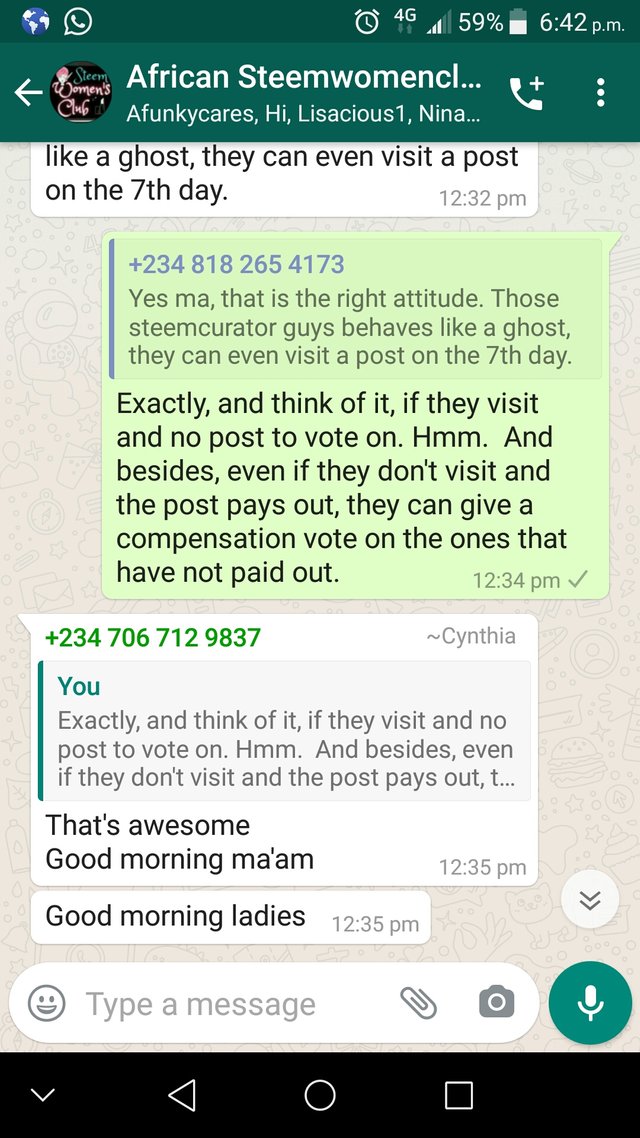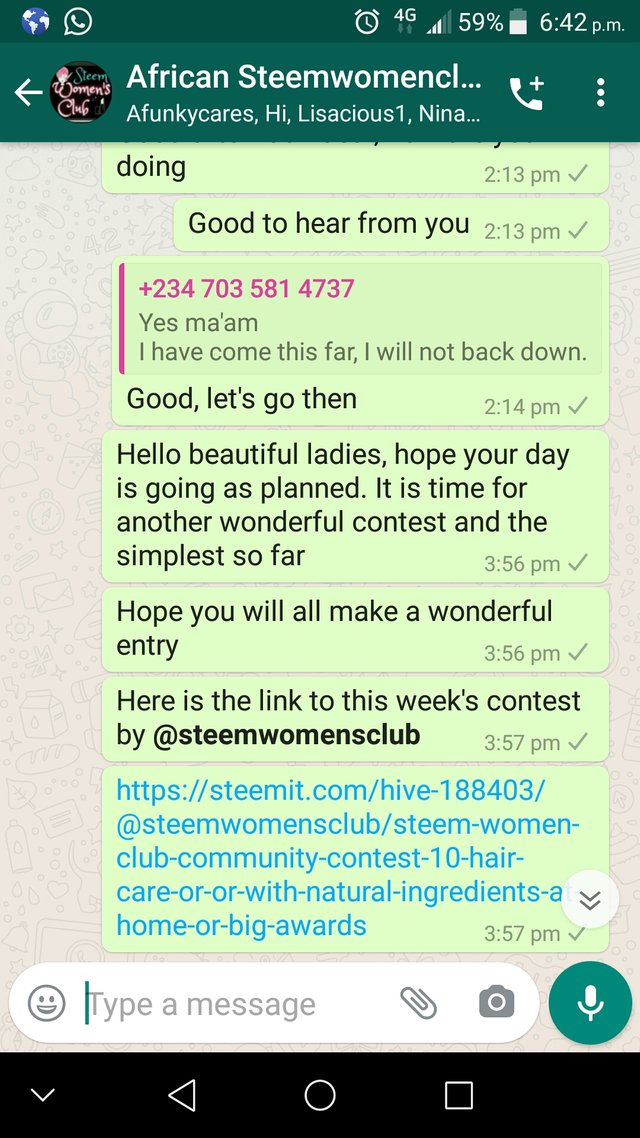 As you can see from the above screenshots, I also dropped the latest contest link by @steemwomensclub. And I encouraged them to participate. I believe that they will surely make their entry soon and I just hope that they will make exceptional entries so as to get votes as part of the encouragement too.
I later rounded up with my homework task and posted it. At this juncture, i want to explore us wonderful women to take advantage of this opportunity to learn about cryptocurrencies and their trading. It is also a way to get vote, and when you have learnt it, Yb of can start trading and increase your chances of making more income for yourself. I am really enjoying the academy.
I tried to see if I can take care of another homework task because the one I submitted today is the second one for this week 3 so it 8s still remaining 3 homework tasks. I just pray I will be able to attempt them all before the week runs out. But I just read a little and got tired. I then freshened up and rested a little.
Around 5:30pm, I remembered that I needed to get vegetables for my bunnies from the market. I quickly went and bought potatoe leafs and carrot for them. The road was busy because workers are coming back from work, some of them are stopping by the market get foodstuffs before tiring to their homes.
My bunnies are enjoying their food as you can see. Carrot is usually their bestie. It 8s only when they finish it that they can start eating the potato leaf.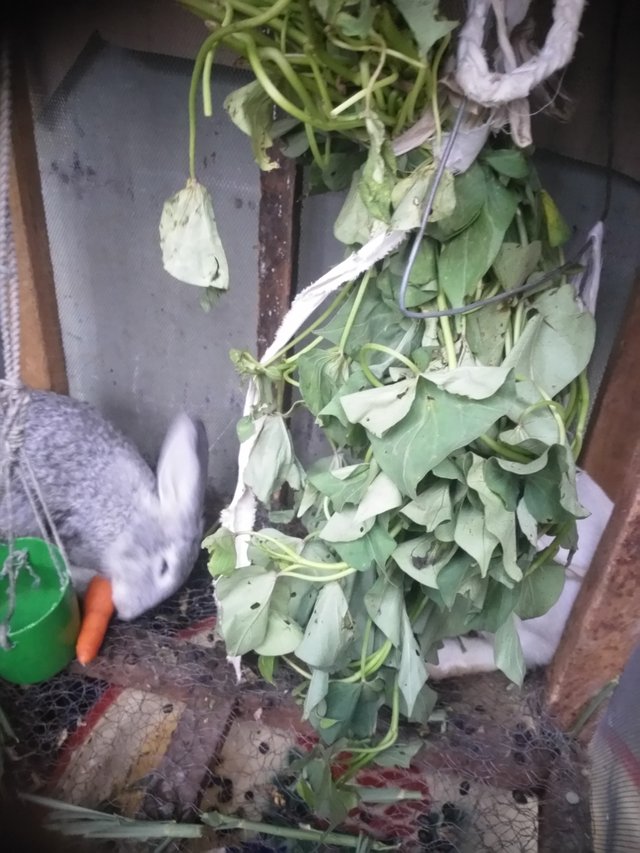 This is me going back home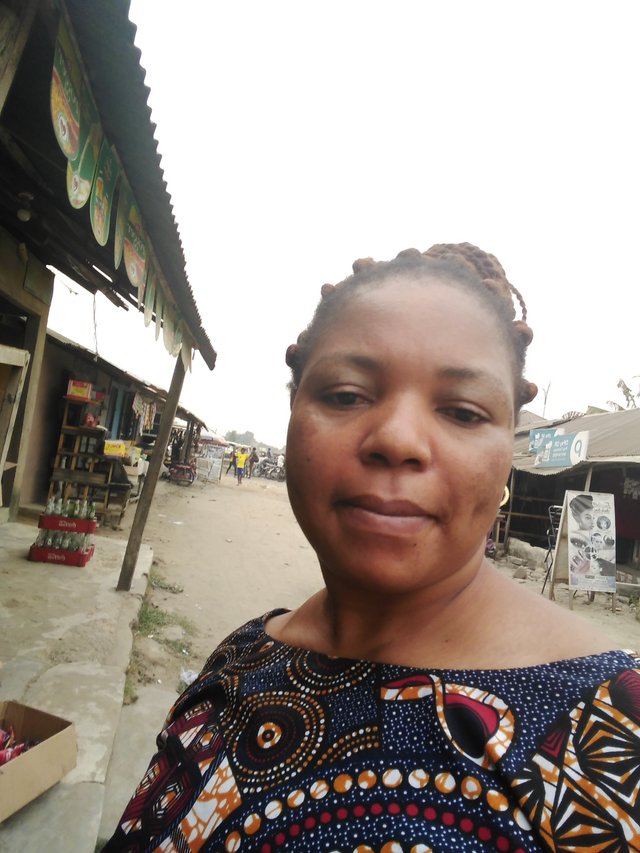 I took a picture of the sunset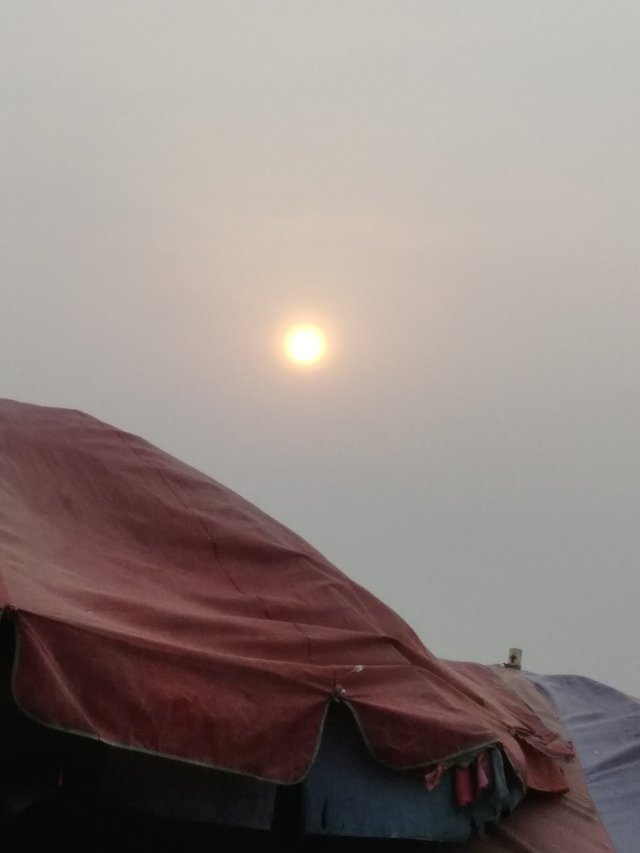 You can see the market and the people in it. It is usually crowded in the evenings like this.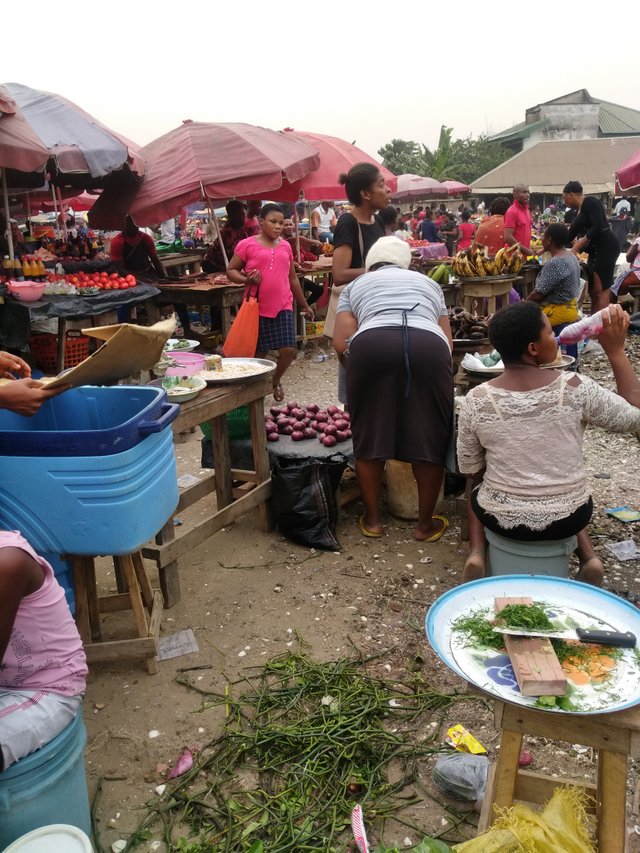 This is where I bought the potato leaf. You can see the seller folding the leaf for me. This is the market. It is named after the community where it is located. It is called Mbiabong market. I learned that there is another market named after the same community but I don't know that one yet. what3word code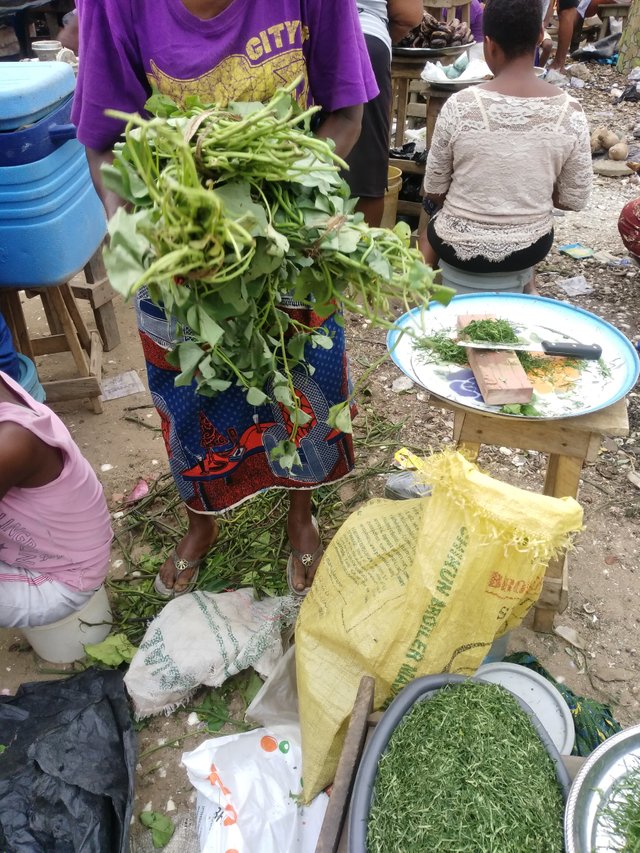 This is a double lane. It is Oron roadthat demacates our street from the local mbiabong market. This road leads to the city airport, Ibom Airport.
what3word code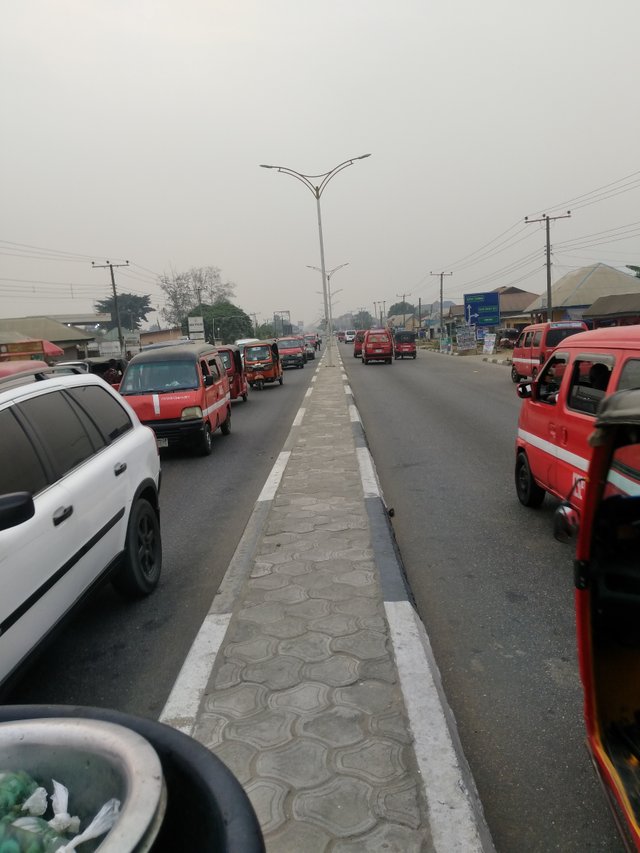 As soon as I came back from the market, I fed the bunnies and sat down to write this diary game. Other family members are busy watching one Chinese movie, but it is just amigo will be wasting my time, especially if I have something to write about. But as soon as I am done with this post, I will join them. We will just take mixed cereals this evening for dinner.
Thank you all for reading through my diary entry for today. I love you all.

This is my introductorypost here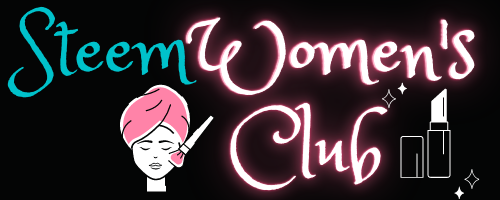 image source