The Diary Game Better-Life 25 June 2021 | go for a walk with friends
Hi steemian friends around the world!!
How are you all tonight??
Hopefully everything is always fine and I'm also fine at the moment.
Glad to be joining this great community and I will also be sharing some of my life stories with all of my friends.
As usual I always wake up in the morning crew and do all the activities that I need to do and in the morning around 07.25 I go to the kitchen to cook rice and also prepare side dishes for breakfast this morning and I go to the refrigerator to take fish and clean and also prepare other seasonings and about an hour I did that and everything was finished too and I took a short break and immediately had breakfast because my stomach also felt hungry and I was very full because my cooking was very delicious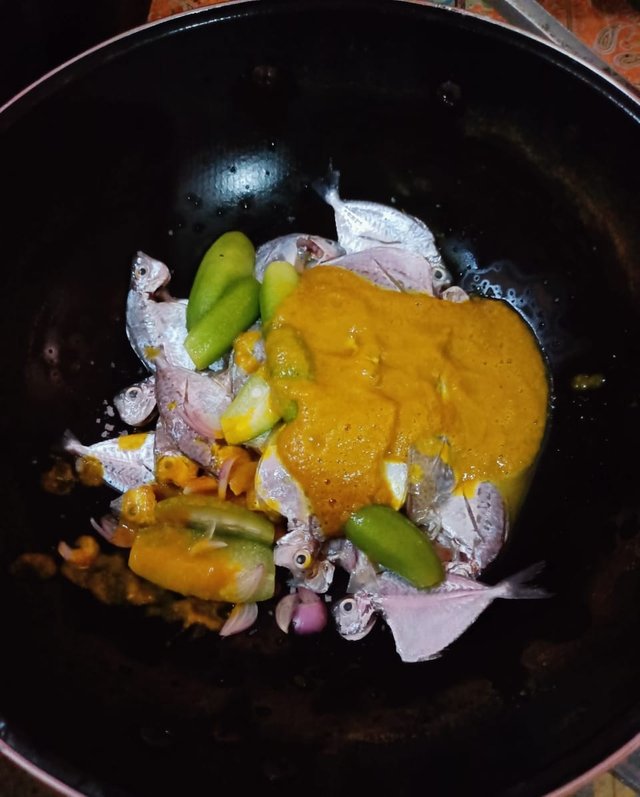 my cooking in the morning
After finishing breakfast in the morning I plan to take my friends to go for a walk around the city of Meulaboh and also go to one of the beaches in the city of Meulaboh, namely Punti beach and we stopped at one of the stalls there and also ordered some food that we tasted together my friend and we were there for about three hours because we talked a lot and also told our past because we haven't seen each other for a long time and when we looked at the clock it was already 13.45 so we planned to go back to each other's homes to fulfill our obligations, namely prayer Zuhur and also lunch at home with my mother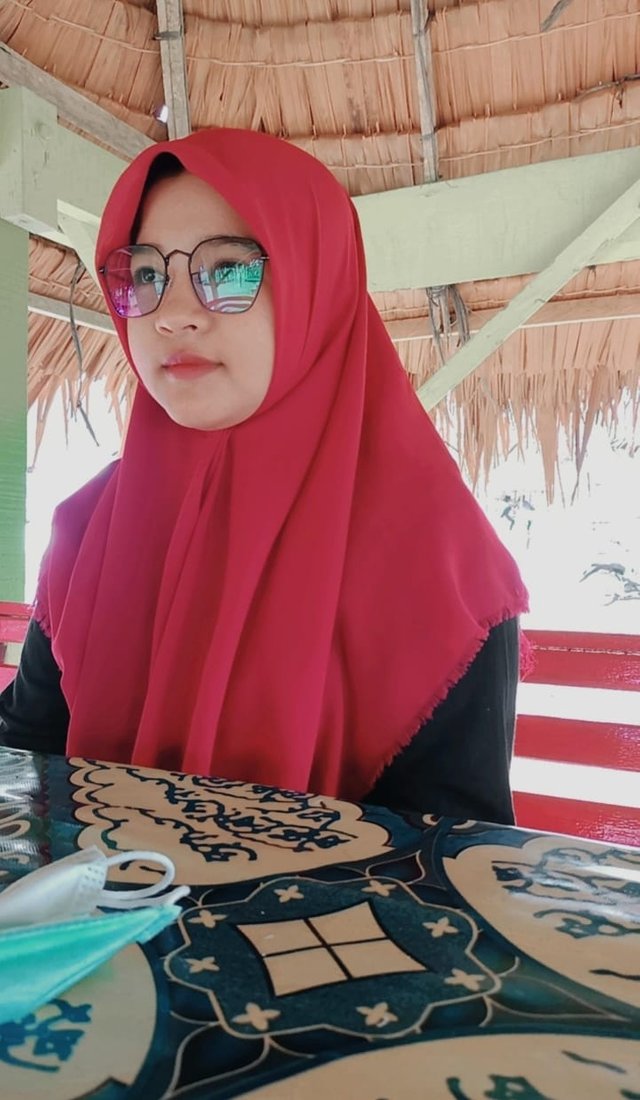 while sitting with my best friend at the stall and while waiting for the food we ordered
After returning home I went straight to the bathroom to take a shower and also took ablution to perform the dhuhur prayer and ate with my mother and I felt very tired today it seemed I had to rest for a while and I went straight to my room to rest and didn't feel I was sleeping More than 2 hours, when I looked at the clock on the wall it was already 15:42 and my best friend woke up because my best friend called me and it turned out that he asked me to go for a walk this afternoon at Ujong Karang beach and I went straight to the bathroom to take a shower in the afternoon and after That's why I asked my mother's permission to go for a walk because we might come home tonight and my best friend came home to pick me up and we immediately went for a walk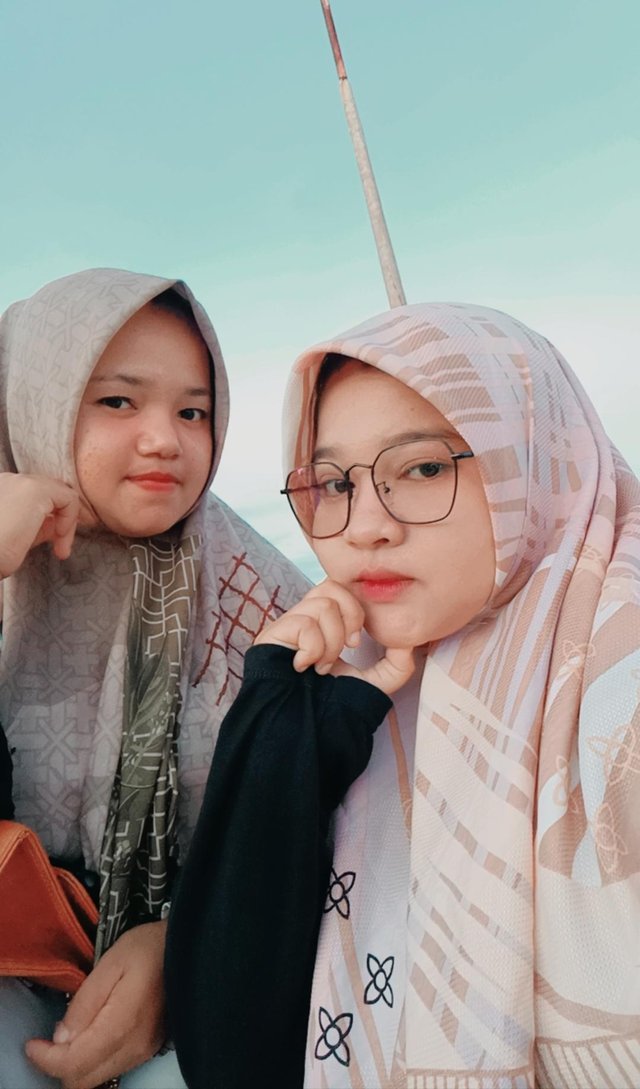 When going for a walk in the afternoon with friends at Ujong kareng beach pantai
After going for an afternoon walk on Ujong Kareng beach, we went to a mosque to perform Maghrib prayers in congregation and its surroundings at 19.36 we went to one of the restaurants in Meulaboh, the Meulaboh Cornel restaurant, which is one of the restaurants that has a lot of visitors today. and we sat in that place for more than an hour and also ordered some food and drinks for us to taste with my best friend and also a lot of stories from the two of us last night.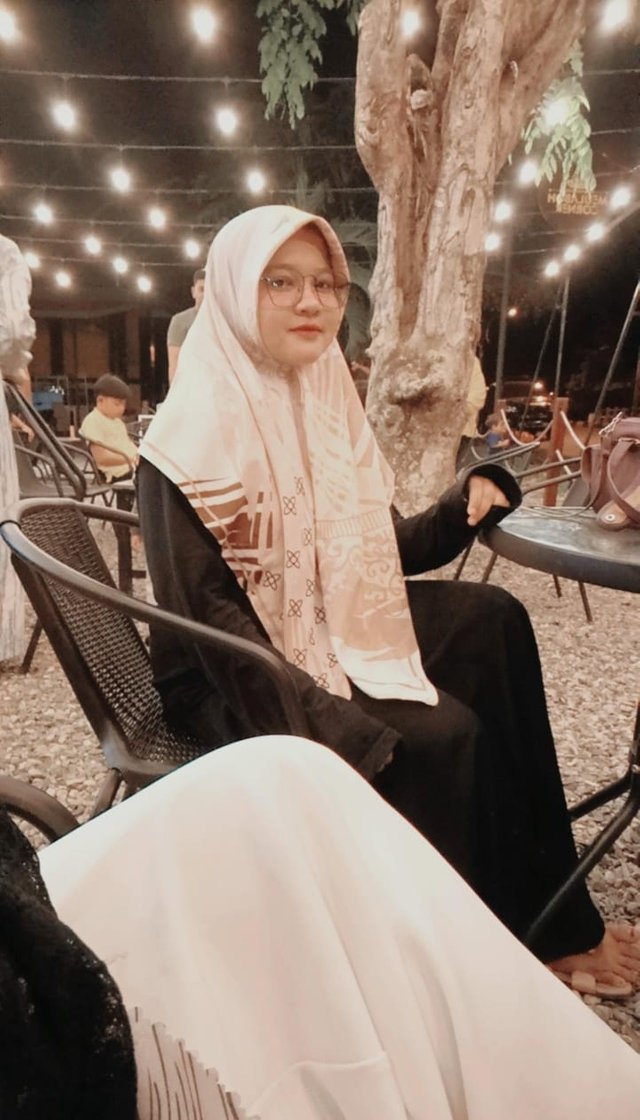 while sitting together at the Meulaboh Corner restaurant with my best friend
If you want to go to the Meulaboh Corner restaurant, you can see the address here
https://maps.app.goo.gl/EzmBBMMUpHkykVeQ9
After a long time in that place and when I looked at the clock it was already 22.35 and we planned to go back to our respective homes because it was very late at night and after arriving home I immediately rested because I was very tired today.
Thank you all friends who have read my post.