Steem Women Club Community Contest #10 HAIR CARE ' | Hair mask based on avocado, coconut oil, and honey 🥑 [TUTORIAL]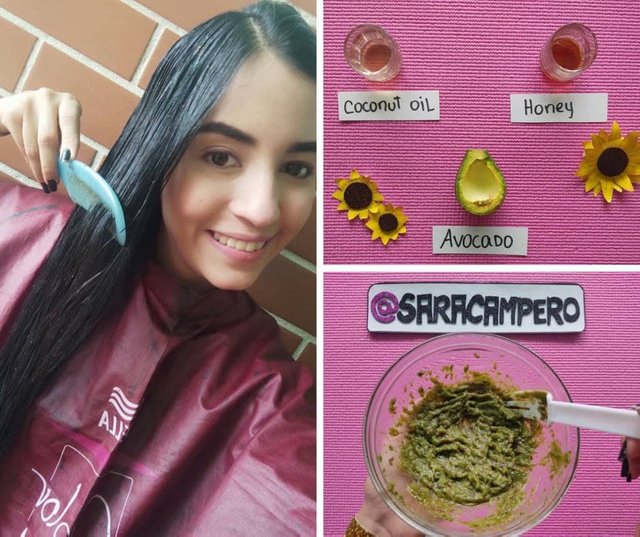 Hello, dear sisters❤️
A healthy hair undoubtedly represents an important attribute in the beauty of women (us), so it is very necessary to keep it impeccable, and what better way to do it at home ourselves with homemade, natural, and effective treatments. For this reason today I bring you a magic mask composed of natural ingredients such as avocado that provides the necessary nutrients to revitalize, strengthen and repair our hair. Honey also provides nutrients that add shine to dry hair, prevent hair loss, helps growth, and also acts as a conditioner as it straightens our hair and leaves it very soft. The last component of this mask is coconut oil which provides moisturizing properties that help us keep our hair shiny, very soft, and without traces of fat.


Before continuing, I want to thank our dear @steemwomensclub for motivating us and inviting us to share different ways of caring for our hair in her new and fun contest Steem Women Club # 10 HAIR CARE Community Contest '|| With natural ingredients at home | BIG PRIZES. So, if any of you haven't participated yet, you still have time to make and opt for amazing prizes and rewards.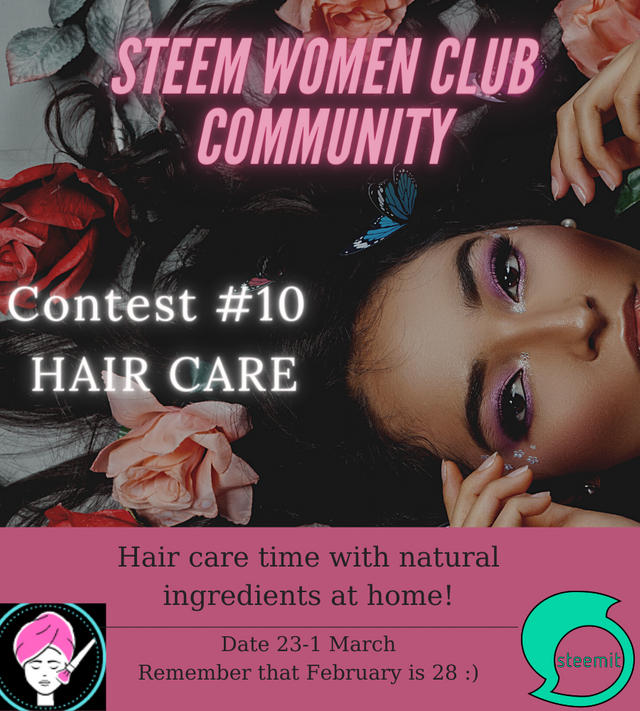 @Steemwomensclub contest posters
---
What are they waiting for?
The mixture of these inexpensive natural ingredients will allow us to show off beautiful and healthy hair, and best of all, we can make this mask in a short time and at home, without having to go to luxurious beauty centers to waste our money. Before starting do not forget to wash your hands.
---
Click on the images to see them in original size
---
To make this mask we will need: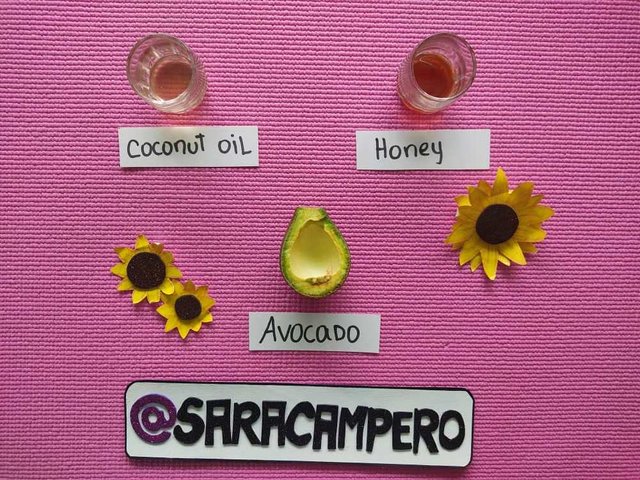 Materials
Avocado.
Coconut oil.
Honey bee.
Bold or packaging.
Mixing paddle.
Cloak or towel to avoid spillage on clothes.
Hair brush.

Process (step by step)
Step1
First, we mash the avocado using a fork or any other utensil that can be used to mash.
---
Step2
Now, we mix the honey together with the coconut oil until they are fully integrated.
---
Step3
Then, we add the mixture (coconut oil and honey) to the crushed avocado and mix for a few seconds until a cream is formed.
---
Step4
Once the cream is obtained, we use a fine strainer to filter the avocado residues in such a way that our hair remains clean and without residues after applying the moisturizing mask.