Steem Women Club Contest #11 'RECYCLING' | TIME TO TRANSFORM ! BIG AWARDS |
Hello beautiful women of Steem Women Club community;
Thank you very much for your intense interest in the community's competitions. Most of the contest posts have been voted by the curators. The support of the curators to society is enormous. It is an indication that we are working for you. Thanks especially to -steemcurator01 -joanna. Their support for you in this community is enormous. Thank you very much for your quality posts.
• If you follow the rules and prepare quality articles, of course your chances of getting votes will increase. With the #Steemexclusive hashg we make sure it's exclusive to Steemit.
I send 5 quality posts to curators every day that don't get votes. This is how we try to support unrated quality posts. I will continue to select quality contest posts that have not received votes.
Contest Result link;
Steem Women Club Contest #10 HAIR CARE Result 3 WINNERS ! | What is Next ? | Those Awarded the Delegation Award Today 16$+
What is the subject of the contest?
This contest will be a topic that most women share in the community. We will save money and discover new products. The subject of the contest is 'RECYCLING'. This topic will please all of us.

Competition Tips;
• Give a detailed explanation.
• Explain the stages in detail.
• Show the picture of the materials
• a single picture will not be enough.
• Talk about the benefits of recycling.
• Making toilet paper pen holders, products that are not used at home useful
• Sample ;
We can show you the transformation that @heedysguevara has made.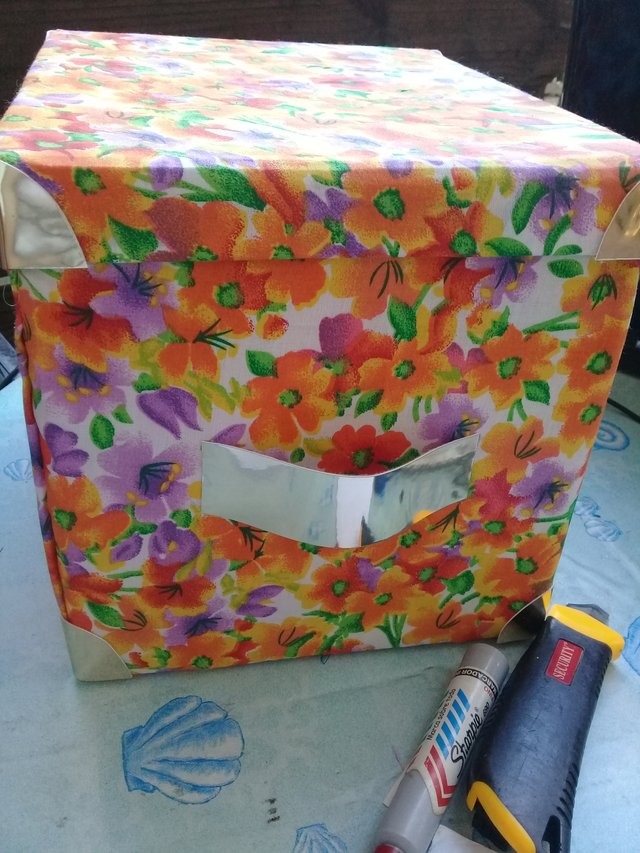 Transforma una caja de cartón en un lindo cajón. Transform a cardboard box into a cute drawer

About the Competition
If we think economically, it may be impossible for everyone to fully meet their needs. Sometimes instead of taking what we want, we can transform products that we don't use at home. In this way, we both save money and contribute to nature and home by recycling. Come on, Women, IT'S TIME FOR RECYCLING!

Contest Rules;
• You must share your post in the SteemWomen Club community
• Pictures must be your own
• Resteem the contest post
• your post must be your own
• Invite your friends
•Share each post in just one community!
• You should use the #steemwomenclub and #womenclubrecycling tags.(Don't Forget)!!
The reason we make this tag is to keep the contest posts together and the selection is easy.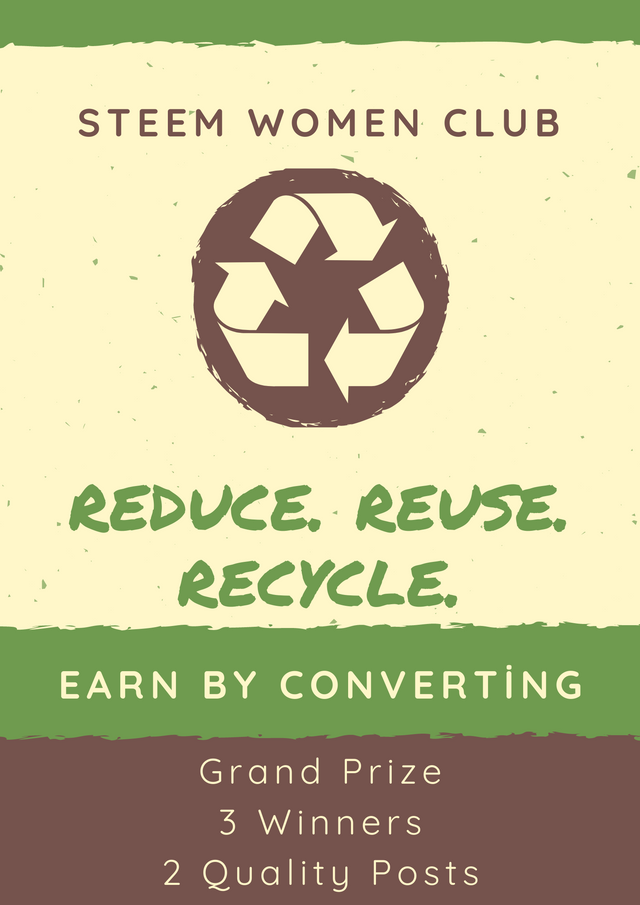 Competition Awards;
You know, I explained before that the reward system has changed. I mentioned that we will be supported by @Booming accounts. From now on, our Contest winners will be supported by @booming01 and @booming04.
1st Winner Prize: 100% upvote by @booming01 (Approximately $25)
2nd Winner Prize: 100% upvote by @booming01 ($25)
3rd Winner Prize: 100% upvote by @booming04 ( $25)
• I will send it to the community support program for the quality post I will choose on the 4th and 5th winner. I will get you votes. For this reason, there will be 3 winners. 4th and 5th the winner will receive a surprise vote.
•Curators have different votes for everyone. Votes outside the competition are not guaranteed.
•If your post past 7 days is selected, your active post will be voted on.
• #contest You can also get support from different curators using the tag.

My Awards Are Not Awarded. What Can I Do?
If you do not receive votes from the competition awards; Sometimes curators are too busy, or they can be overlooked. you can kindly forward this to me on discord. We will tell this to the necessary people. The result of the competition is definitely announced on the 8th and 9th days. Therefore, if you participate in the contest on the first day and win, the contest prize, which is 100%, is given to your active post. There may be a question in your mind for those who do not know this. Both the curators and I note that the votes are cast.
And I want to say that; @steemcurator01 and @steemcurator02 give high ratings to the posts I selected for the community support program. We work together to support you. WE ARE STRONGER TOGETHER ! Let's win together and achieve our goal.


SteemWomen Club Discord :https://discord.gg/bGWd6xf9
İnstagram Account: Steem WOmen Club
Twitter Account:Steemwomenclub
Blog Site : Site
Support us by delegating STEEM POWER.