SteemWomen's Club Community Contest#4 || Who İs Your Woman Idol ? And Why? | Join Contest and Us ! || 100% power
Hello beautiful women of the community:
Today I announced the handmade gift contest. Congratulations to the winners and we continue to present and win you contests.We read beautiful and quality content. Mostly everyone got good awards.
I think we entered the new year well with this competition. We had a nice week making our loved ones happy.
• The awards were distributed by -steemcurator02.
• Quality content was given extra votes.
Results of the Contest;
STEEM WOMEN'S CLUB CONTEST#3 ENDED || Hand Made Gift | |+90$ Big Awards RESULTS
---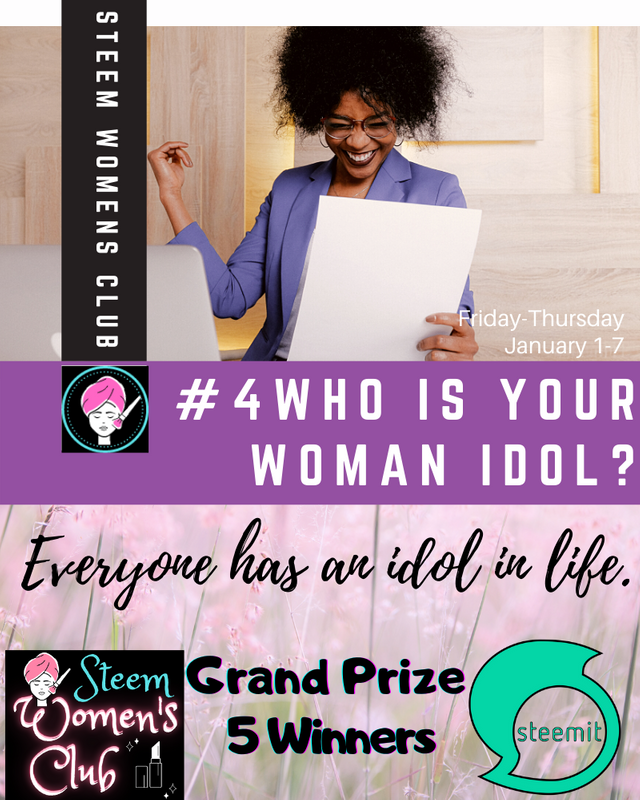 What is the Theme of the Fourth Contest?
This week I wanted to write a little bit. I want to know who you want to be with your feelings, who you take as an example. ' Promote Your Woman Idol' .
I want to learn from you; Who do you take as an example in your life? Why is that? Can you literally be like her?

Contest Tips;
• Promote who is your idol
• Write a short narrative from her life
• Tell me about the places in her life that you have affected
• Share her pictures
• If it's someone from your life, share a picture you took with her
• Take care to have detailed, quality and original content
• For emphasis in your post, please see the Markdown Styling Guide Use Preview . Writing styles written in different programs are not translated into different languages.
• There is no limit to language options, but it will be easier for me to understand if you write in English

You can check out my contest entry. Of course, you can prepare a better post than me. There was not much information about the very official life of my idol.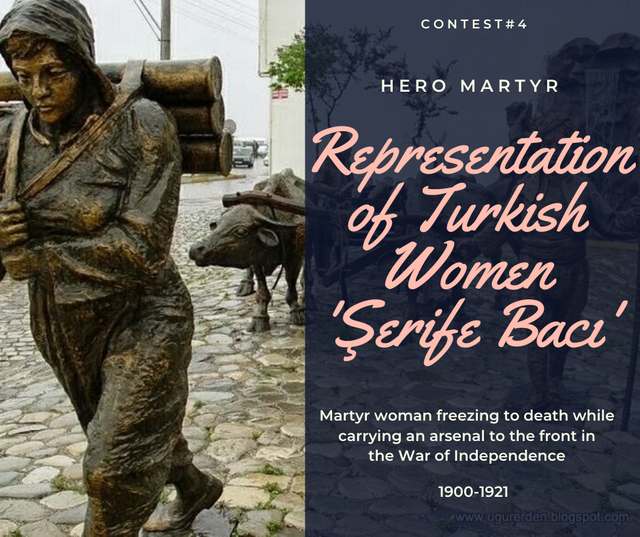 SteemWomen's Club Yarışması # 4 || Kadın idolün kim? || Türk Kadınının Sembolü 'Şerife Bacı' |% 100 Güç
Contest Rules;
• You must share your post in the Steemwomen's Club community
• You should use the #steemwomensclub and #womensclubidol tags.(Don't Forget)
• Resteem the contest post
• your post must be your own
• Invite your friends
• More than 300 words
About the Competition:
Of course, there is someone in your life that everyone wants to be or is affected by.
○ A heroine
○ A woman artist
○ Or Maybe your relative
○ or someone whose life you are affected by
Sometimes we are motivated by other people's lives. With their success, we set an example to ourselves.
As I mentioned in my idol, I want to be a brave, Fearless woman who fights for her homeland! And who do you want to be?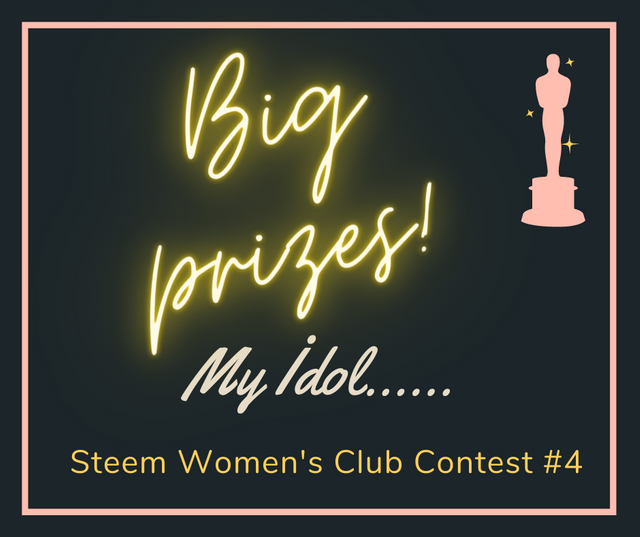 Competition Awards;
◘ Instead of Steem awards, we decided to make a bigger award. @steemcurator02 will give award support to the winners.
◘ At the same time, if your posts are set to 100%, we'll try to support them with an extra 10% vote @steemcurator01
1st Winner Prize: 50% upvote by @steemcurator02 (just about $31)
2nd Winner Prize: 40% upvote by @steemcurator02 ( $25)
3rd Winner Prize: 30% upvote by @steemcurator02 ( $18)
4th Winner Prize: 20% upvote by @steemcurator02 ( $12)
5th Winner Prize: 10% upvote by @steemcurator02 ( $6)
• They are approximate numbers and may be more.
• If you win a reward for your posts over a week, your active post will be rewarded.
• #contest You can also get support from different curators using the tag.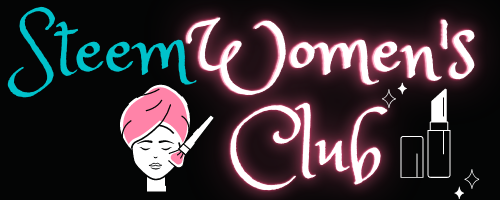 I would also be happy if you could show this community at the nomination event that he started at @steemitblog and @girolamomarot. This community was created for women, and to expand women's activity and engagement, thanks to you we are growing. Thank you :).
Many thanks to @steemcurator01 and @steemcurator02 for their support. We cannot be strong here without them. Stay happy
• SteemWomen's Club Discord : https://discord.gg/PBE77hbr
We women are strong altogether. You can invite your friends to win the grand prize. You can support this community
Stay with love ❣️